There are many ways to show our love for our favorite K-pop groups, and some of them literally come with a price. (We like to think of them as ~investments~.) Well, get ready to be ~*shocked*~ at this study done by the iPrice group, a meta-search website. Using aggregated data, they found out how much a K-pop "superfan" spends on average, "if he/she bought at least one merchandise per shopping category, purchased all their idols' albums, and attended one concert a year", and speaking as fans ourselves, the results are...true, lol.
Ready? Taah-daah!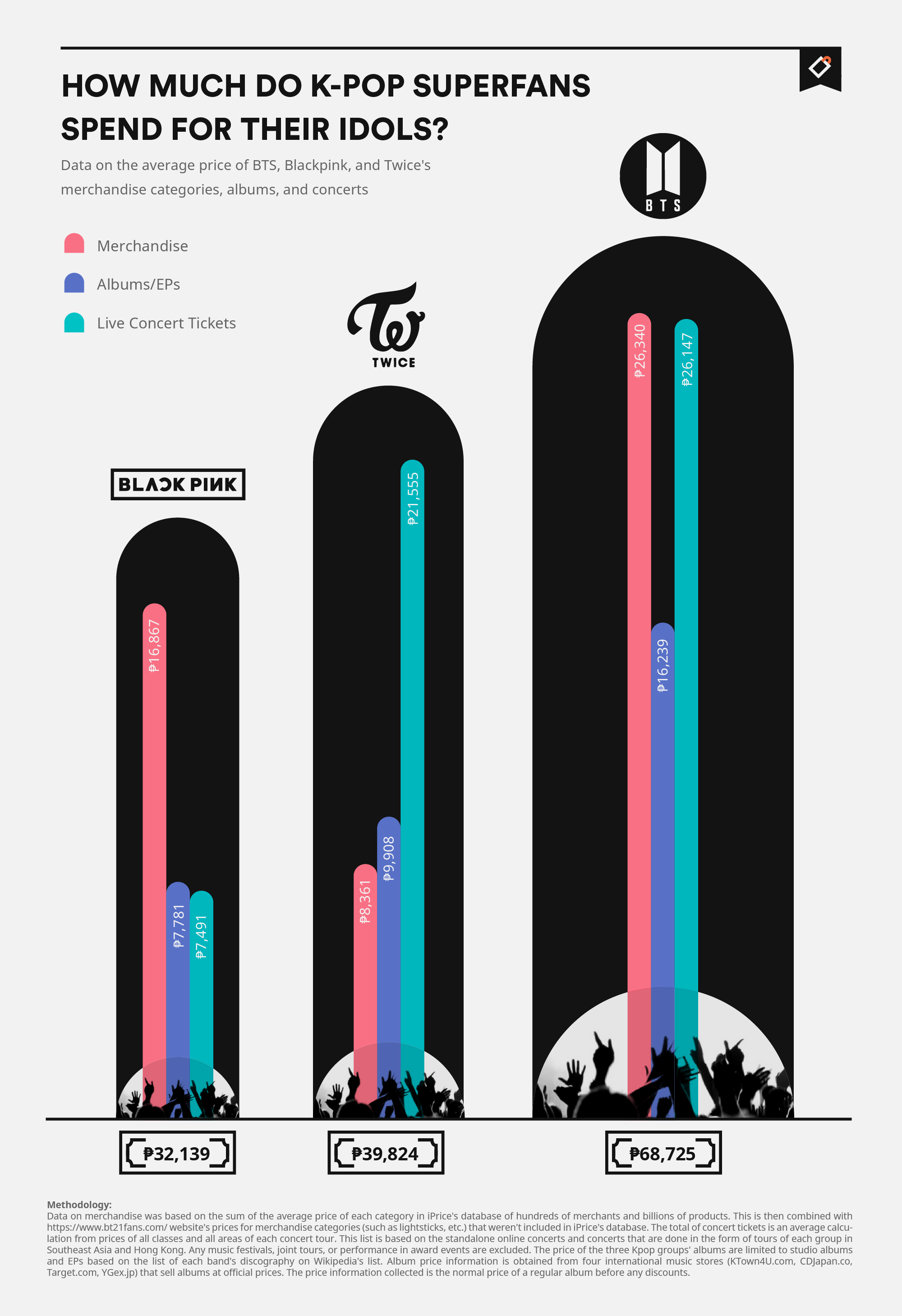 According to the study, the biggest spenders in the are...the ARMYs! A single dedicated BTS could have spent an average total of P68,725. With that amount, that fan must already have: purchased 15 studio albums; attended five concerts; and a room filled with merch. Is it just me or did you also suddenly hear Suga sing: "Yeah, this beat cha-ching like money"?
Continue reading below ↓
Recommended Videos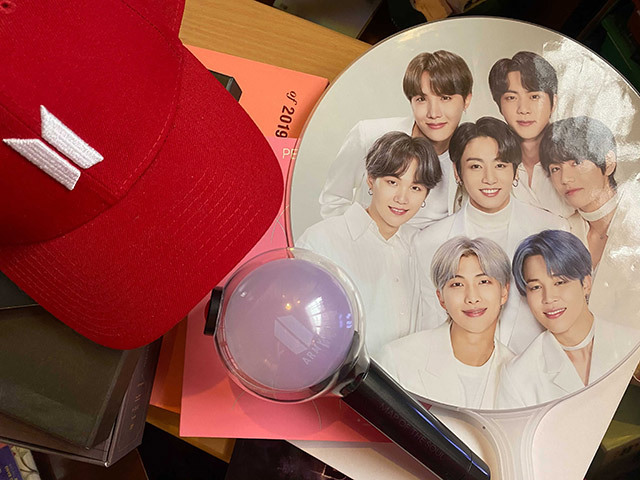 Next on the list are the ONCEs. An average superfan may spend up to P39,824. This means they have 14 TWICE albums on their shelves, have been to at least four concerts, and might just have a whole lot of merch. Still, they won't think ~twice~ and hum: "I wanna have more, more, more, more, more, and more." (My ONCE friends, this one's for you.)
Lastly, BLINKs are no stranger to this scene. Although BLACKPINK has fewer albums and concerts compared to the two groups, the money fans have spent to show their love for Lisa, Jennie, Jiso, and Rose may amount to at least P32,139. How you like that? It's also worth noting that BP is a much "younger" group than BTS and TWICE, which is also an important factor in this study.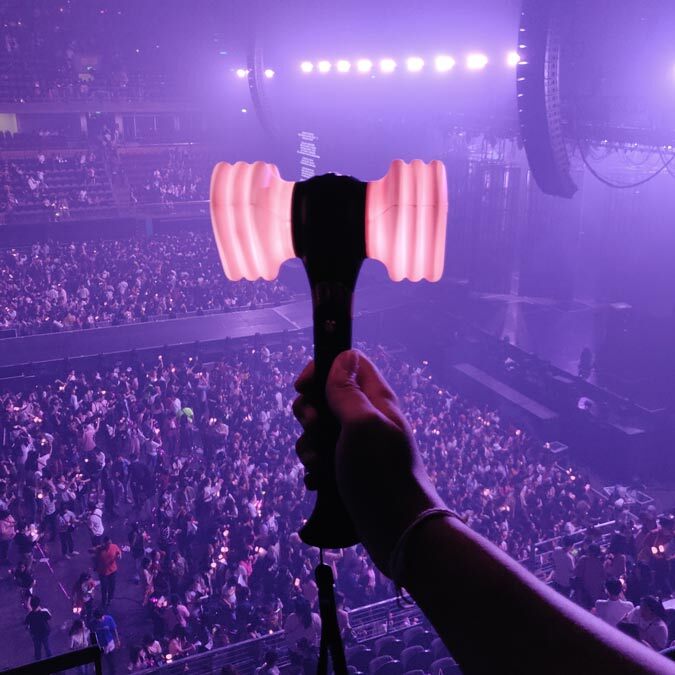 K-pop fans are merchandise lovers. Whatever item their fave groups announce for release, you bet they're already sitting in front of their laptop five hours before it drops. The study said that ARMYs can spend up to P26,340, BLINKs P16, 867, and ONCEs  P8,361 for merch alone. This is based on the estimate that one fan purchases at least one piece of merch per category (one light stick, one t-shirt, one set of photo cards, etc.).
View this post on Instagram
Albums are much cheaper than merch and concert tickets. Collected albums by a fan could equate to P16,239 for ARMYs, P9,908 for ONCEs, and P7,781 for BLINKs.
Now, onto concerts—they're the best thing ever! K-pop groups always have sold-out shows here in the Philippines. If a fan gets to attend one concert per year, this means:
ARMYs paying P26,147
ONCEs paying P21,555
BLINKs paying P7,491
Seeing this breakdown may make you think: Is it worth it? They say that you can already do a lot with that total (like buy the latest iPhone model or go on several trips abroad), but for devoted K-pop fans who have found joy and healing in these groups, everything spent on their faves is an investment. That's why if your younger sibling or BFF keeps talking about their ~purchases~ with you, just go and support them. Let them live! 
Follow Hanna on Instagram.