Once in a while, a new K-pop group debuts and that means we have another set of idols to support (because you know, we are multistans). For this month, we were introduced to the girls that form LIGHTSUM and we're happy to report that the music video for their debut single "Vanilla" has more than 14 million views as of writing! How's that for a monster rookie group?
LIGHTSUM is composed of members Sangah, Chowon, Nayoung, Hina, Juhyeon, Yujeong, Huiyeon, and Jian. The eight-piece group is under Cube Entertainment, which handled some of the most iconic acts in the industry such as 4Minute and BEAST, and is currently managing phenomenal artists like(G)I-DLE and BtoB. According to the agency, the LIGHTSUM's unique name means "bright LIGHTs will come together as one SUM in order to reach everyone across the world, becoming a group that will convey more positive energy to everyone through their message of hope," as reported by Soompi. And the girls' new song did just that by giving us a vibrant music video that shows their unique "Gen Z style"!
P.S: The lyrics of "Vanilla" are written by Jo Yoon Kyung, who also penned EXO's "Love Shot" and NCT Dream's "Hot Sauce."
Last April 10, LIGHTSUM held their online media showcase and answered some of the press' questions. Let's get to know them more in this Q&A:
What title do you want to get after your debut? What is the goal that LIGHTSUM really wishes to achieve?
Nayoung: I want LIGHTSUM to be known as "Impeccable Rookies." Our goal is to receive the Rookie of the Year Award, which is the only award we can receive after our debut.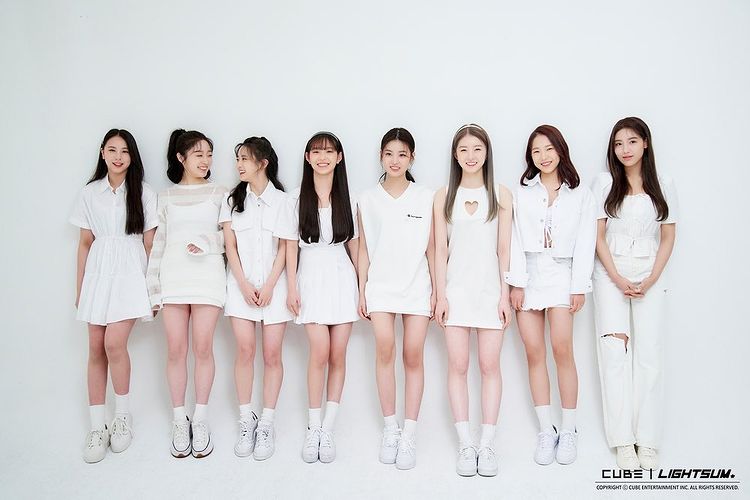 Continue reading below ↓
Recommended Videos
Cube's girl groups like 4Minute CLC, and (G)I-DLE have continuously showcased their unique, girl-crush concepts. What distinctive concept and color does LIGHTSUM have, and what advice did you get from your seniors?
Jian: LIGHTSUM is a team full of positive and bright energy. However, we can also pull off powerful performances because we practiced our seniors' songs often when we were trainees. I think people will be able to feel their girl crush vibes from us, too.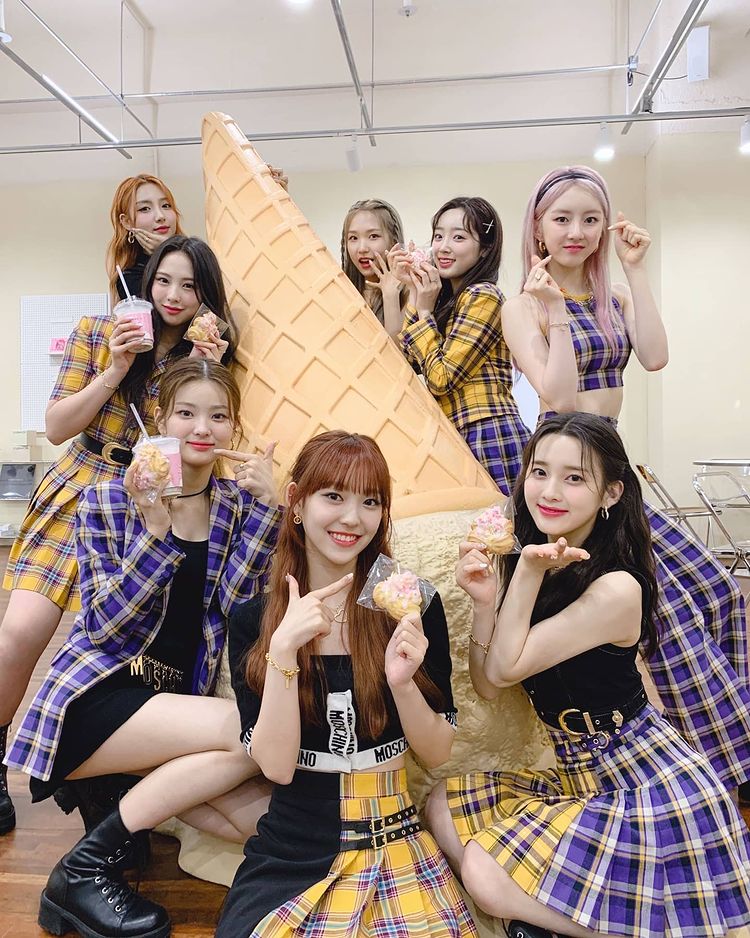 These days, the new 'fourth generation' girl groups are prominently showing off their performances. As a part of the 'fourth generation' girl groups, what is the aspiration of LIGHTSUM as a group, and what are the unique charming points of LIGHTSUM?
Juhyeon: We are so grateful for all the attention people are giving us even before our debut, and with gratitude, we will do our best to become the representative girl group of the fourth generation idols. I think our unique charming points are purity, bubbliness, and positive energy that contrast with, but come along with our synchronized dance performances.
You must be disappointed that you can't actually meet your fans since you are debuting during the pandemic. Have you ever dreamed about the things that you want to do with your fans?
Sangah: After all our members were revealed, we had a video call event with our fans. I really loved seeing our fans, so I want to meet our fans face to face and talk to them when things get better.
Yujeong: We talked about this matter a lot too. I'm longing for a concert and fan meets, just thinking about it makes me feel excited and I'm really looking forward to it. I hope the pandemic ends soon so I can see our fans!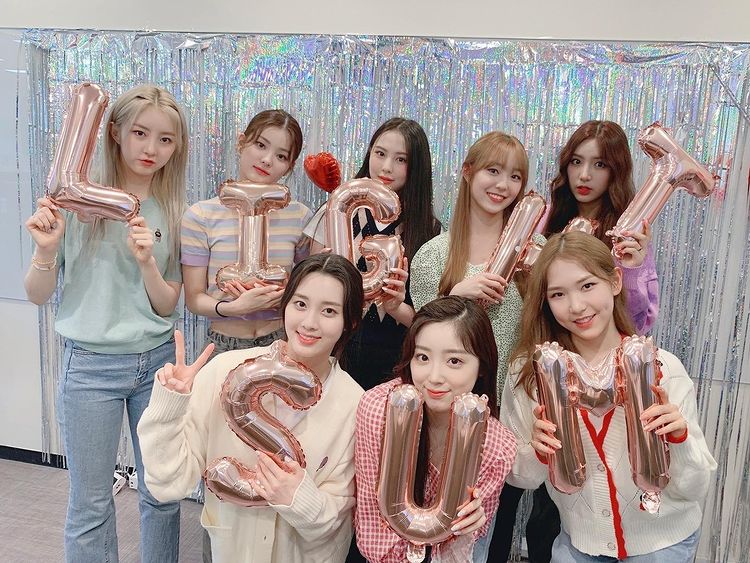 Even before LIGHTSUM's official debut, the group has already been making headlines overseas. How do you feel about the overwhelming responses?
Hina: I was surprised how so many people are supporting us even before our debut. I also got energy from our fans in Japan who wrote comments in Japanese. I hope we have a chance to do a concert in Japan when the pandemic ends.
Juhyeon: We are very grateful for the attention we're receiving from people who remember us from the audition programs, and we are also happy to show how much we've improved since then.
Huiyeon: Thank you so much for the love and support even before our debut. I wasn't expecting it at all. Even though our fans are abroad, we will communicate with our global fans as if we are right next to each other. I wish the pandemic would end sooner so that we can meet in person. With your support, we will always try to show great performances.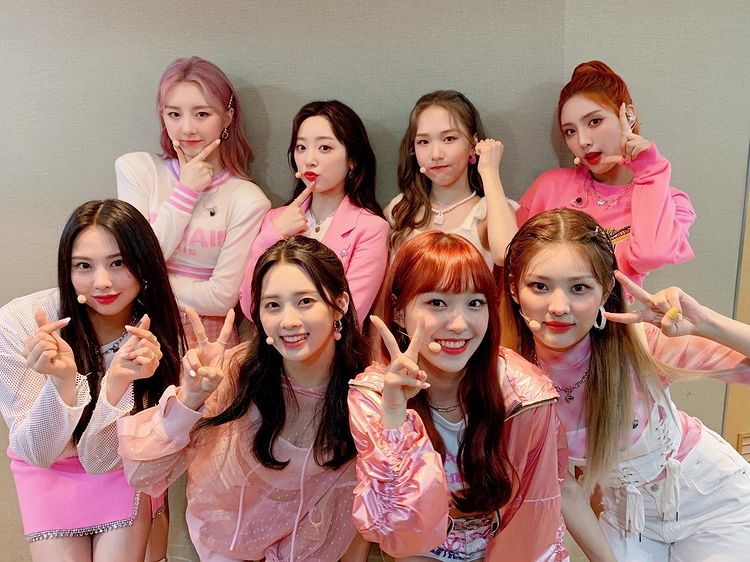 Meeting overseas fans in person might be quite a challenge nowadays. Please give a message to all of your fans supporting you from afar.
Sangah: LIGHTSUM is finally debuting to meet all of you. Although we aren't able to meet all our fans abroad, we feel grateful for all the love and support you are sending from afar. From your support, we get the energy to work harder. Thank you so much. We love you!
Chowon: First of all, I am thankful for our fans supporting us from afar. Although we are not able to meet face to face, we will try our best to communicate actively online. Thank you.
Follow Hanna on Instagram.