We were all in awe of Kim Hye Jun after seeing her as *evil* Queen Cho in the hit zombie series Kingdom! In the show—SPOILER ALERT—Queen Cho fakes a pregnancy just to produce a male heir for the throne. She even sets up a "home" for pregnant women in hopes of passing off one of their babies as her own. WILD.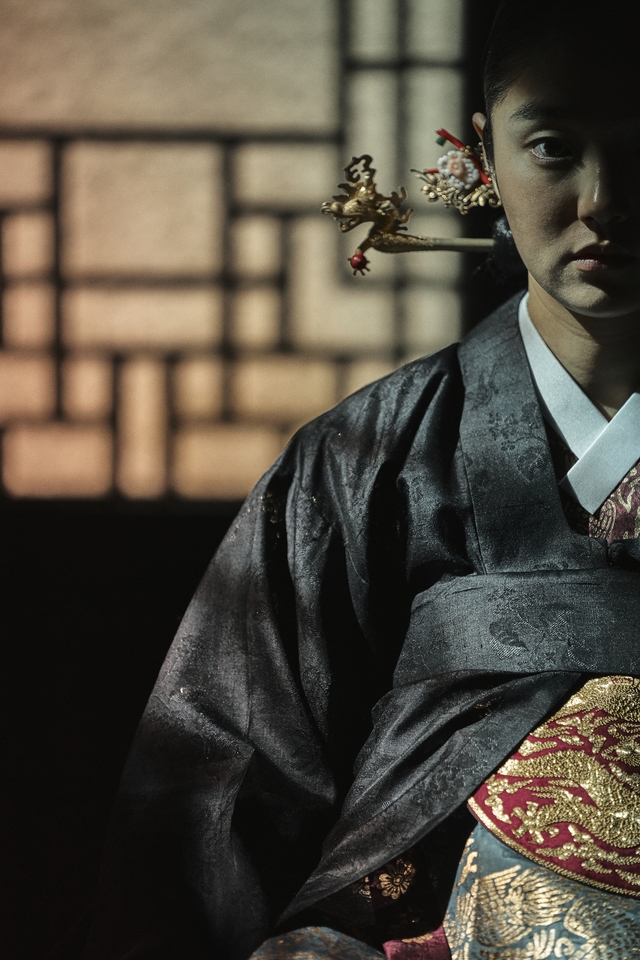 ADVERTISMENT - CONTINUE READING BELOW ↓
So, here are five Korean dramas and movies to watch if you want to see more of the 24-year-old actress:  
1. Lily Fever (2015) 
According to one fan review, this miniseries is about "a naive, jittery girl who meets another strange, eccentric girl" and as the story progresses, they start having feelings for each other!  
Where you can watch it: YouTube 
2. Green Fever (2017) 
According to My Drama List, this drama tells the story of employees at a company called Jin Entertainment. When the company is suddenly in danger of shutting down, the employees attempt to solve the mystery behind it. 
3. Matrimonial Chaos (2018) 
Viu writes that the show explores "the different thoughts of men and women in their thirties about love, marriage, and family, set in a modern age when divorce is more common." 
Here's a really cool Kingdom connection: Hye Jun plays the role of Bae Doona's younger sister in Matrimonial Chaos!
ADVERTISMENT - CONTINUE READING BELOW ↓
Recommended Videos
Where you can watch it: Viu 
4. Another Child (2019) 
In this movie, a high school student (Hye Jun) finds out that her father is having an affair with her classmate's mom. Viu writes that together, the two girls try to stop their parents from seeing each other—but it only makes things worse! 
Hye Jun won Best New Actress at the 40th Blue Dragon Awards for her role in Another Child. 
Where you can watch it: Viu
5. Metamorphosis (2019) 
Kim Hye Jun plays the daughter of Sung Dong Il and Jang Young Nam, and her character is the eldest of three children. Scary things start happening to their family when they move into a new house! 
***
We are officially on Viber! Be part of the Cosmo Viber Community by clicking here! You can also visit the Sticker Market and download the "Cosmo Girl Sticker Set" here to be automatically part of the group. The stickers will only be available until April 27, so don't miss out on the fun!
ADVERTISMENT - CONTINUE READING BELOW ↓
Follow Lily on Instagram.
K-UPDATES