I don't know if you feel the same way, but whenever I hear the song "Temptation Of Wife" by Cha Soo Kyung, I immediately think of over-the-top dramatic scenes. The song belongs to a K-drama OST with the same name, and it's written by Kim Soon Ok, who is known for writing "makjang" dramas! Makjang refers to storylines that are "extremely dramatized and exaggerated to make things intense and exciting!" Some quick tropes include revenge, secrets about one's birth, adultery, and intense dialogue—basically all the elements of an amazing teleserye.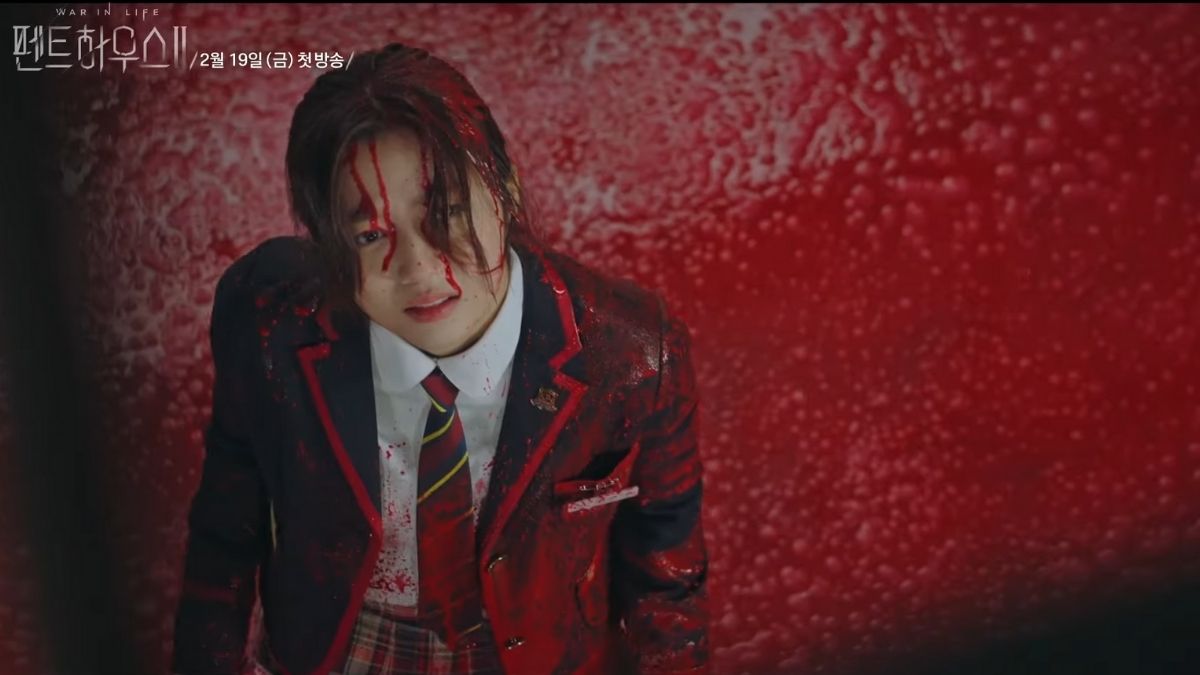 Below are seven Kim Soon Ok dramas to fulfill that *makjang* shaped hole in your life: 
1. Temptation Of Wife (2008) 
It stars: Jang Seo Hee, Byun Woo Min, Kim Seo Hyung, Lee Jae Hwang
The plot: A husband attempts—and fails—to kill his wife in order to be with her best friend, and she assumes a different identity and returns to get her revenge. This drama was so popular, it even spurred a Filipino remake starring Marian Rivera, Glaiza De Castro, Dennis Trillo, and Rafael Rosell! 
ADVERTISMENT - CONTINUE READING BELOW ↓
2. Temptation Of An Angel (2009)
It stars: Lee So Yeon, Han Sang Jin, Bae Soo Bin, Hong Soo Hyun, Jin Tae Hyun
The plot: "After surviving a car accident that puts him in a temporary coma, the son of a wealthy family learns that his 'perfect' wife seduced and married him in order to exact revenge and ruin his family. Devastated by the betrayal, he undergoes plastic surgery, assumes a new identity, and begins an intricate counterplot." (Via Viki) 
3. Jang Bo Ri is Here!/Come! Jang Bo Ri (2014)
It stars: Oh Yeon Seo, Kim Ji Hoon, Lee Yoo Ri, Oh Chang Seok 
The plot: "In a complicated twist, a young woman from a wealthy family goes missing and is raised by a foster mom instead of her own parents. Meanwhile, her wealthy family adopts a girl to overcome the loss of their daughter. The tensions that arise when the daughter finds her real family results in a journey of understanding and forgiveness." (Via Viki) 
4. My Daughter, Geum Sa Wol (2015)
It stars: Baek Jin Hee, Park Se Young
The plot: "What happens when the 'sister' you grew up with at an orphanage ends up taking your life and becoming your biggest professional rival?" According to Viki, this drama tells the story of Geum Sa Wol, a baby girl who was "accidentally switched at the hospital with another baby." 
5. Band Of Sisters (2017) 
Where to watch it: Viu 
It stars: Jang Seo Hee, Kim Ju Hyeon, Kim Da Som, Oh Yoon Ah
The plot: "This drama is about three women who have lost their beloveds in the blink of an eye and how they get back on their feet. Each of these women has a sworn enemy, and together, they become invincible." (Via Viu) Yup, it stars Temptation of Wife's Jang Seo Hee again!  
6. The Last Empress (2018) 
Where to watch it: Viu, Netflix 
It stars: Jang Na Ra, Choi Jin Hyuk, Shin Sung Rok
The plot: "Situated in the present in a fantasy depiction of Korea under the rule of a constitutional monarchy at the height of its turmoil, an exuberant and aspiring musical actress marries the emperor. Soon she discovers corruption and secrets within the Royal Family and becomes entangled in its struggle to lead. Meanwhile, she falls in love with a man who is a bodyguard for the Royal Family, working only to get revenge against them. Armed with only her pure love for the justice of humanity and a bulldozer like passion, she escapes from their false conviction of murder, resolves public welfare, recaptures the people's respect, and finds her true love. Together they fight the absolute power of the palace until it crumbles." (Via Viu) 
7. The Penthouse: War In Life (2020) 
Where to watch it: Viu 
It stars: Lee Ji Ah, Kim So Yeon, Eugene
The plot: This super-dramatic drama focuses on the families living in a posh residential building called Hera Palace, where the parents—and their kids—get involved in the murder of a teen orphan. It was the "most buzzworthy" drama in South Korea for seven weeks in a row and it aired its season one finale on January 5, 2021. Need more reasons to watch The Penthouse? Click here. 
ADVERTISMENT - CONTINUE READING BELOW ↓
8. The Penthouse: War In Life Season 2 (2021) 
Where to watch it: Viu 
It stars: Lee Ji Ah, Kim So Yeon, Eugene
The plot: In the first teaser, which was released earlier in January, we see Cheon Seo Jin performing on stage, but she suddenly falls to the ground. The next clip is Oh Yoon Hee asking, "Why are you so scared, Cheon Seo Jin?" There's also a moment between Ro Na and Seok Hoon + someone covered in a white sheet! CRAAAZYYY. The show is set to premiere on February 19. 
***
We're officially on Viber! Be part of our growing community and subscribe to Cosmopolitan Philippines now!
Follow Lily on Instagram.