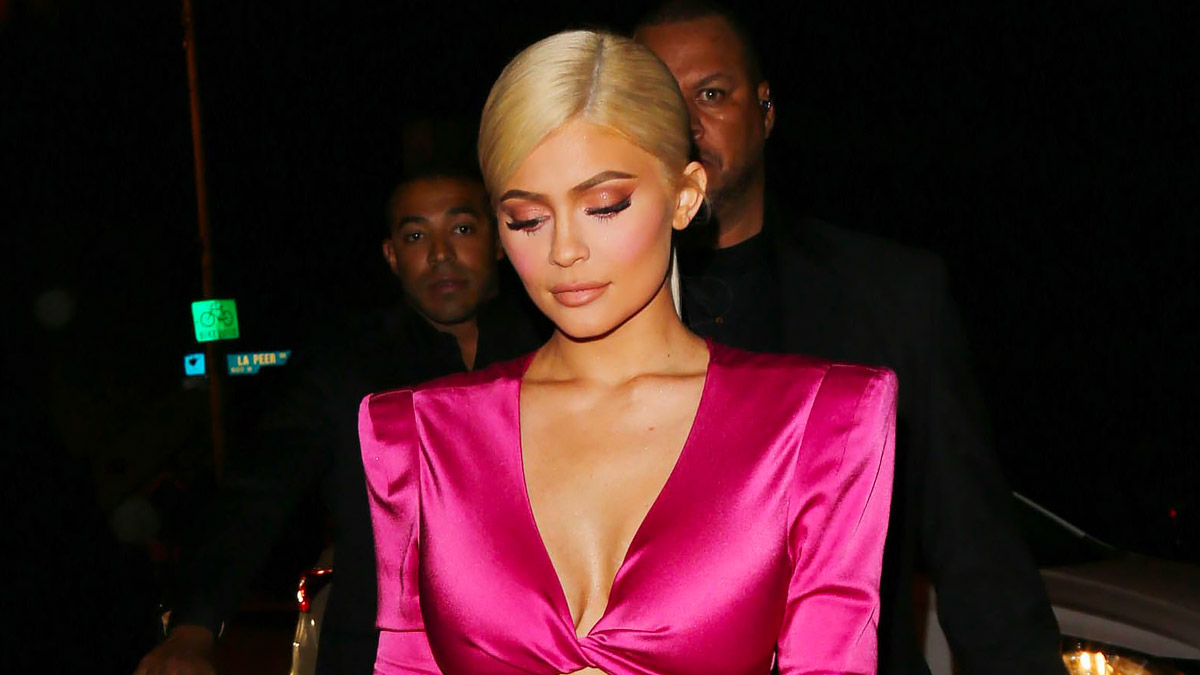 We tend to think of her as a successful businesswoman with a beautiful child, a lovely home, and a wardrobe we'd be willing to sell a few different organs for, so it's easy to forget that Kylie Jenner has spent so much of her life having to hear strangers opinions of herself and her family.
But the 21-year-old has opened up about how bullying has affected her over the years. In a rare emotional video on Snapchat, Kylie talks about her experience and encourages fans to open up.
The mom can be heard saying, "Half of you guys think I'm weird. And the other half think I'm funny. But I've been bullied since I [was] nine. From the whole world, it feels like sometimes."
She continues: "And I think, I think I've done a really great job in handling all of this. But there're bullies everywhere. So this just a little like Snapchat to tell whoever with their own bullies that the only opinion that really matters is yours and to never change."
She explains that she's not looking for sympathy, rather hoping to make a difference to fans.
"This isn't a pity party though, don't get it twisted," she adds. "This is for those with bullies out there to know that you're not alone. Now goodnight, spread love."
Kylie doesn't give too much away about her personal life, but she has been known to take steps to distance herself from the public occasionally. In June, she deleted all pictures of baby daughter Stormi from her social media accounts due to "nasty" comments.
Here's hoping her heartfelt message can make a difference to others.
Follow Abbi on Twitter.
***
This article originally appeared on Cosmopolitan.com/uk. Minor edits have been made by the Cosmo.ph editors.
Recommended Videos