Lee Min Ho's comeback drama, The King: Eternal Monarch, aired its first two episodes over the weekend and WE ARE HOOKED. Just imagine: He's a king riding a white horse (I love you, Maximus), who's also really smart and makulit! 
During Cosmopolitan Philippines' exclusive interview with the cast, we were able to learn more about the characters and how they prepared for the show. Today, it's time to know how diehard Lee Min Ho fans feel about The King. For me, it was totally worth the puyat.  
Before we jump in, please enjoy this very *regal* photo of Emperor Lee Gon with *those* buttons—you know what happened to them: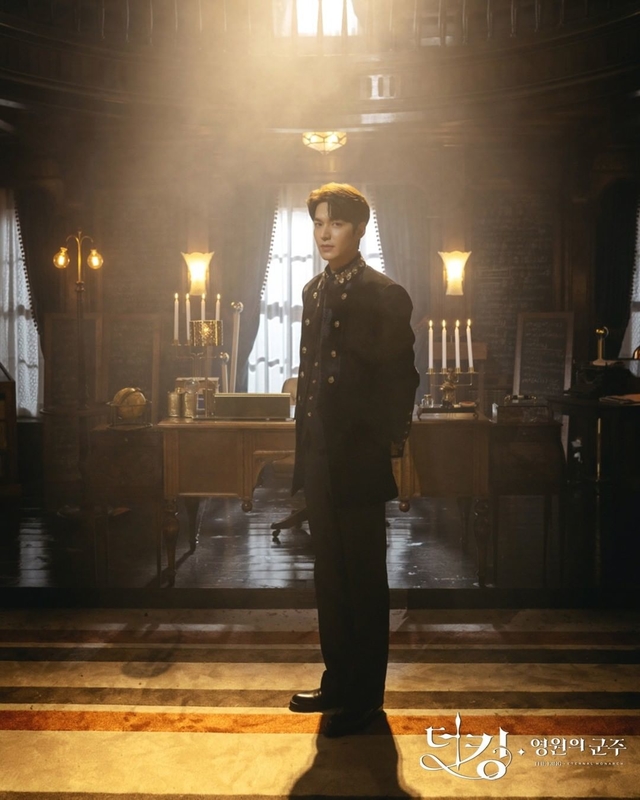 Here's what fans are saying about the show: 
"I'm loving the drama so far! The cinematography and the soundtrack are so good. I'm already hooked by the story; I have so many questions, and I can't wait to find out what the answers are. I know everyone loves Lee Min Ho, but I wanted to give Woo Do Hwan a special mention. I love his two characters in the show!"—Belle
Continue reading below ↓
Recommended Videos
"I was absolutely FLOORED with the pilot episode. The King has all the elements I love in dramas—royals (specifically modern royals), political intrigue, and fantasy! As the scenes were unfolding, I was literally sitting at the edge of my seat because I was so beyond amazed by the world-building and production value—and Lee Min Ho hadn't even appeared on screen at this point yet!
But when he did make his first appearance, it was an entrance fit for a king. I think it's too early for me to comment on his chemistry with his female leads, but a standout coupling is his bromance with Woo Do Hwan. Two episodes in, I already KNOW I'm going to root for these boys! I certainly cannot wait for more episodes. Here's to sleeping later than usual every weekend!"—Cindy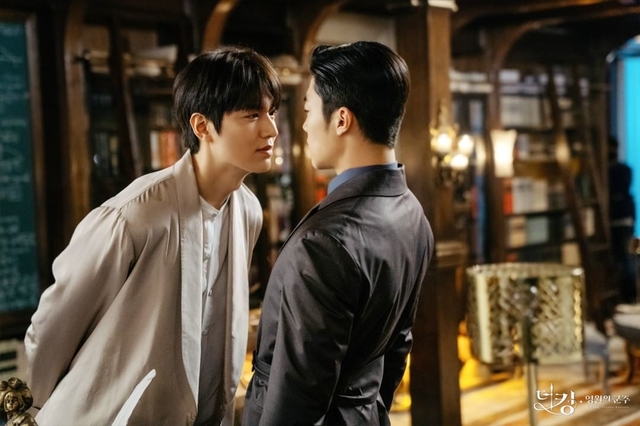 "Wala pa ring kupas! I thought mawawala or mababawasan na yung magic niya as a male lead bilang ang dami nang bagong artists plus ang tagal niya nawala because of military service. Pero OMG iba pa rin talaga charisma niya! Yung spoiled/rich/powerful aura reminds me of [his character in] The Heirs."—Jen 
"Both 12-year-old me who religiously watched Boys Over Flowers and 23-year-old me are VERY happy and kilig to see our first K-drama love onscreen again!"—Barbara 
'I'm a Minoz but I knew coming into this drama that I was in it for Woo Do Hwan. I liked Kim Go Eun in Cheese In The Trap so I'm curious to see what she'll be like in this drama. Also, Jung Eun Chae is such a beaut and I'm just as curious to know what kind of actress she is.
"The first episode really piqued my curiosity, but I liked the second episode more! It gave a closer look at the other side of the universe (in the Republic of Korea) and it was interesting to see how King Lee Gon was to survive away from his kingdom. Also, it was an episode full of quirky Do Hwan, complete with a charming accent!
"I'm not the biggest fantasy drama fan, but I willingly looked past the genre since the story talks about a monarchy. With an interesting plot and an even more interesting cast, I hope this might just be the drama that will make me become a fantasy drama lover once and for all."—Rap
"Isa lang masasabi ko: THE KING IS BACK."—Liberty
"[I've] been a fan since I was 11 years old, he's my OG oppa! The story is very interesting, it makes you [wonder] whether its Corea or Korea—the parallel universe part. The cinematography is also nice."—Jeanne
"To be honest, it was confusing but very interesting at the same time. I like the concept of a parallel universe so I'm curious as to how they'll play the story around it. About the cast, I'm not familiar with most of them but so far I'm satisfied with how they portray their roles. I'm especially looking forward to Min Ho and Do Hwan's chemistry. I think they're a fun duo!"—Gail
"When he first appeared...I had to hit pause, take a snap, and post it on Instagram: He's mine! Let's not forget that scene where he was riding his horse...the kilig is real. The last time I watched a K-drama was, like, over a decade ago. Siya lang...he's the only one who can make me go back to binge-watching K-drama series!"—RA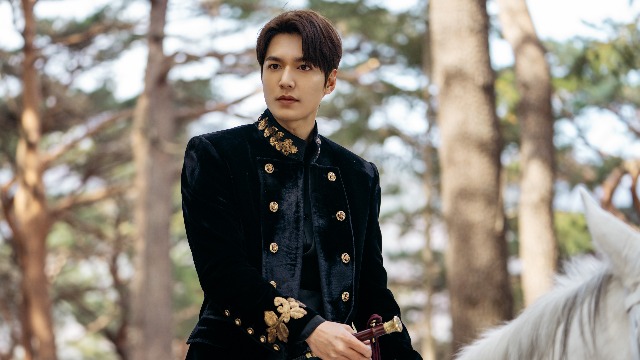 The King: Eternal Monarch tells the story of two parallel universes: the Republic of Korea and the Kingdom of Corea. When Emperor Lee Gon discovers a passageway to the other universe, he meets Police Detective Jung Tae-eul (Go Eun) and recognizes her face from an ID that his ~savior~ from many years ago left behind. 
You can catch new episodes of The King: Eternal Monarch on Netflix every Friday and Saturday at 10:30 p.m. 
*Answers have been edited for clarity. 
***
We are officially on Viber! Be part of the Cosmo Viber Community by clicking here! You can also visit the Sticker Market and download the "Cosmo Girl Sticker Set" here to be automatically part of the group. The stickers will only be available until April 27, so don't miss out on the fun!
Follow Lily on Instagram.