Lorin and Venice had an *emotional* moment with their dad Yilmaz Bektas at the Istanbul airport as they said their goodbyes after their long-awaited reunion. 
On Instagram, Ruffa Gutierrez, who separated from Yilmaz in 2007, posted clips of her daughters hugging their once-estranged father while crying. 
"12 days with their father after 15 years of not seeing each other was certainly a trip Lorin and Venice will never forget for the rest of their lives," Ruffa captioned her post. "I can't wait to hear all about it when they get home in time for my birthday."
"To families going through similar experiences, thank you for sharing your heartwarming stories with me," she continued. "Reach out to your estranged loved one today and remember that as long as you're alive, there's always hope. May your past no longer block your view of the present."
Expressing her gratitude to Yilmaz and his family, Ruffa said: "To Yilmaz, Annem, Babam, Kesra, Nazo, Handan and to the Bektas family… her ?ey için çok te?ekkür ederim. Till next time… xx #InGodsPerfectTime."
Lorin and Venice's half-sister Ilknaz Bektas also captured the father-daughters moment. She wrote, "You are my favorite hello but my hardest goodbye." Lorin reposted it and said: "Until we are all together again." Aww!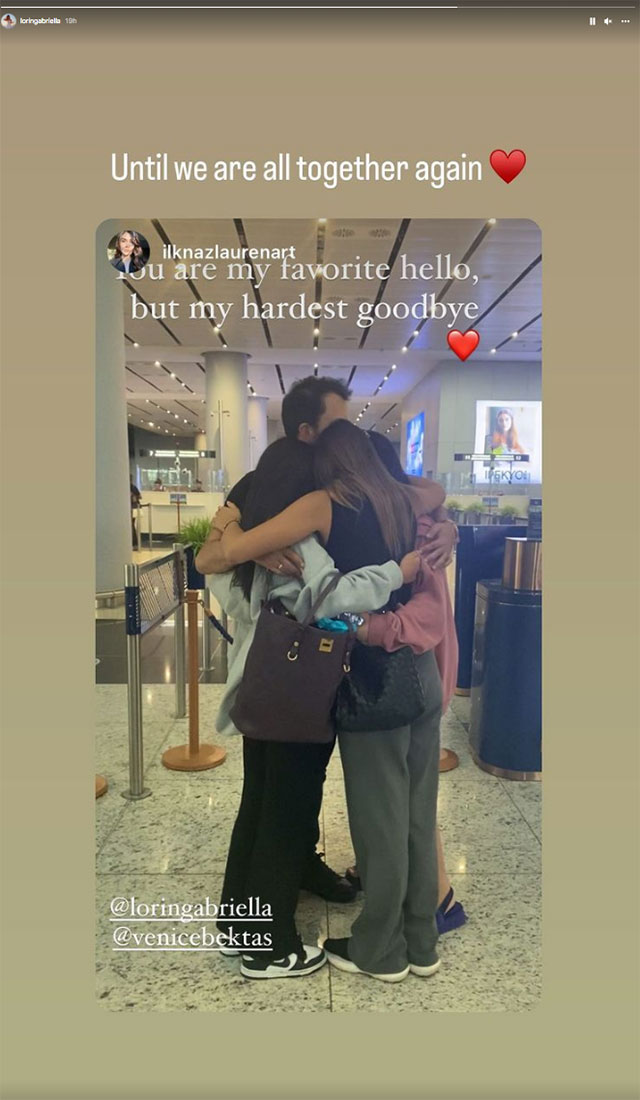 Continue reading below ↓
Recommended Videos
In February 2022, Ruffa marked 10 years since her annulment from the Turkish businessman. She wrote on Instagram, "I now realize that not everyone is going to stay forever but I still have to keep going and thank them for the life lessons that made me the woman that I am today. No regrets, just love."
EXPLORE COSMO