***This article contains spoilers for Love Alarm Season 2***
Unpopular opinion: I love Sun-oh, but I loved that Jo-jo chose Hye-young even more. I mean, Hye-young was there for her from the start and he was sooo patient! He WAITED for her. If you, like me, are still not over the final episode of Netflix's Love Alarm, the next step is to follow all the actors on social media! 
Here are all the Love Alarm cast members you can follow on Insta: 
1. Kim So Hyun Kim Jo-jo
Instagram handle: @wow_kimsohyun
Why you should hit the Follow button: Fur mom Kim So Hyun is so obvious on IG! Aside from behind-the-scenes clips from her projects, her adorable pupper Mongsuk is certainly the star of her social media feed. In case you were wondering, Kim So Hyun only has 10.5 million followers on Instagram. No big deal, LOL!  
Continue reading below ↓
Recommended Videos
2. Song Kang as Hwang Sun-oh
Instagram handle: @songkang_b
Why you should hit the Follow button: I don't think we need more reasons. Kidding! Song Kang currently has a whopping 5.6 million followers with only 87 posts on his IG account.  We're totally living for cute pics like these: 
3. Kim Si Eun as Lee Yuk-jo
Instagram handle: @_sinmile_
Why you should hit the Follow button: SHE IS JUST SO CUTE! Kim Si Eun's IG is full of goofy pics and TBH I would love to be her friend because she seems so fuuun. 
4. Go Min Si as Park Gul-mi
Instagram handle: @gominsi
Why you should hit the Follow button: We just ADORE how she reunited with Song Kang in Sweet Home! Aside from Go Min Si's super aesthetic photos, she's not shy to post goofy behind-the-scenes snaps from her projects. We also see how dedicated she is to fitness (she does ballet too, BTW)!  
5. Ki Do Hun as Brian Cheon 
Instagram handle: @kidohun
Why you should hit the Follow button: I really thought he was a villain of sorts in Season 2! Love Alarm made me want to know more about Ki Do Hun, so if you feel the same way, his Insta is one ~direct~ way to do that. *Wink wink*
6. Jung Ji Hoon as Young Hye-young
Instagram handle: @jihoonjeong0515
Why you should hit the Follow button: Although unverified as of now, this young actor's Insta has more than 1,600 posts! It seems to be managed by his mom, and it's so cute how we're given the chance to see him grow up since his Love Alarm stint in 2019. The drama opened many doors for Jung Ji Hoon and we're looking forward to seeing more of his projects. 
7. Shin Seung Ho as Jang Il-sik
Instagram handle: @seungho__shin
Why you should hit the Follow button: Jo-jo's tough ex-boyfriend is actually a real softie on Insta! I mean, just look at him with a flower and a stuffed animal: 
Unfortunately, Jung Ga Ram (who is currently enlisted in the military) doesn't have a public IG account. But we love you, bb. All the love for Hye-young!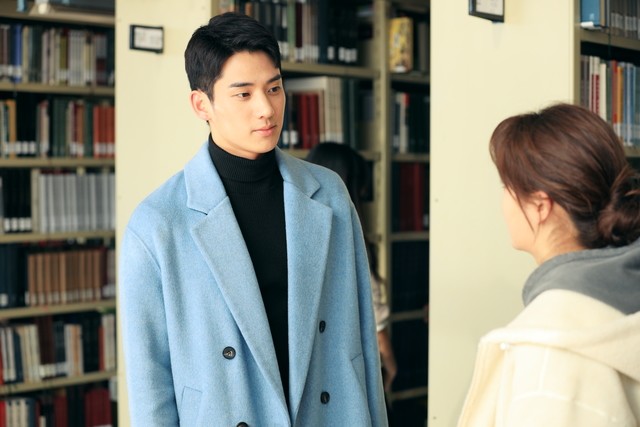 ***
We're officially on Viber! Be part of our growing community and subscribe to Cosmopolitan Philippines now!