***Warning: Major spoilers ahead for Love Alarm Season 2!***
Whether you loved the ending of Netflix-K-drama Love Alarm or not (yes, after two years of waiting, he turned out to be the SECOND LEAD), I think we can all agree that Song Kang is an actor that we would love to see more of! Ever since his stint in Love Alarm, Song Kang has been super busy with casting offers, endorsements, and interviews: his most recent drama is called Navillera, where he will play the role of a ballet dancer. Talk about range, no?  
Here are 15 things you absolutely need to know about Song Kang: 
1. He is turning 27 years old in 2021. 
His birthday is actually on April 23, 1994.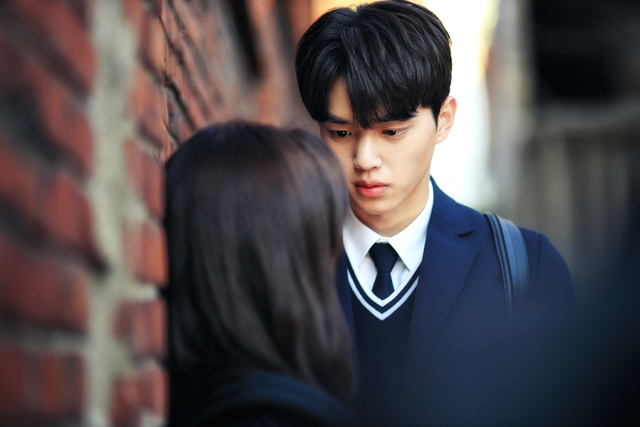 ADVERTISMENT - CONTINUE READING BELOW ↓
2. He wanted to be an architect or an interior designer when he was a kid. 
Song Kang told Cosmopolitan Korea: "I saw cool pictures and thought I wanted to do it, but it wasn't easy. I had no idea where I needed to start." Awww, bb! 
3. Song Kang's IG username is @songkang_b and he has an impressive 5.7 million followers. 
Back in 2019, he only had 600 thousand. I'm not kidding. 
4. He started acting because of Leonardo DiCaprio's performance in Titanic.
Song Kang once said he had a late start to acting. Thank you, Leo, for bringing Song Kang into our lives! 
5. Before starring in Love Alarm, he appeared in different dramas, music videos, and variety shows.
He had roles in the dramas The Liar And His Lover (2017), Man In The Kitchen (2017), Touch Your Heart (2019), and When The Devil Calls Your Name (2019). Song Kang was also an MC for the popular variety show Inkigayo. For more kilig, watch him in the music videos for "Sweet Summer Night" and "Love Story"  below: 
6. Love Alarm was his first big acting role!   
In the series, Song Kang plays Sun-oh, a rich and popular model who falls for Jo-jo (Kim So Hyun). In an exclusive interview with Cosmopolitan Philippines, Song Kang revealed that he actually auditioned for the role of Sun-oh, beating 900 other models, K-pop idols, and rookie actors!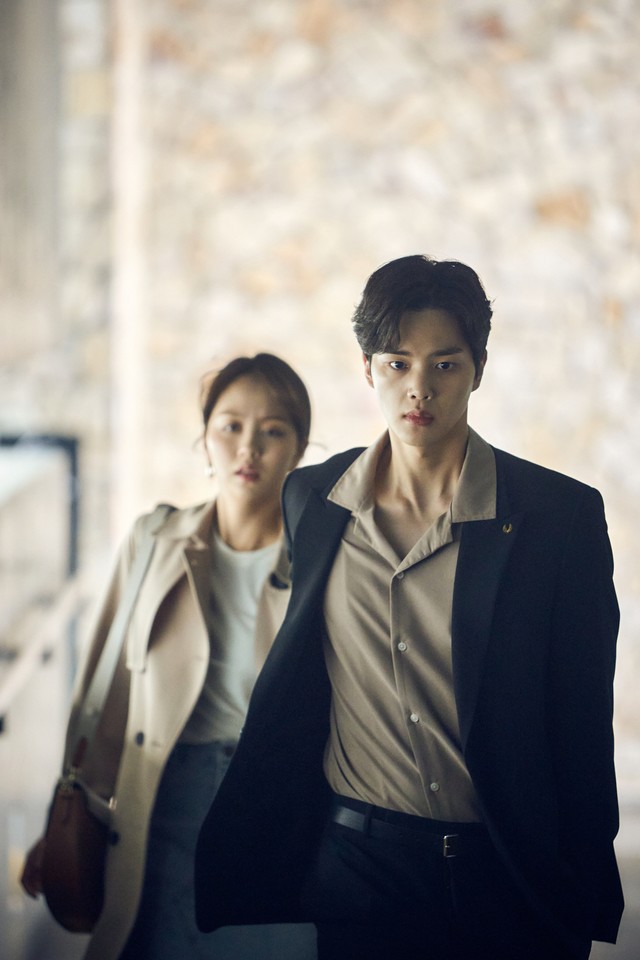 ADVERTISMENT - CONTINUE READING BELOW ↓
7. After Love Alarm, casting offers poured in and he starred in Sweet Home (2020). 
Sweet Home is a drama based on a webtoon of the same name and it portrays "a dystopian world where people turn into monsters overnight or get killed by the monsters their family, friends, and neighbors turned into, and various faces of humanity struggling to survive in the midst of an unimaginable disaster." In an interview, Song Kang talked about being shocked at hearing how much the show's budget was. The amount is—are you ready?—30 billion won, which is approximately P1.28 billion! INTENSE.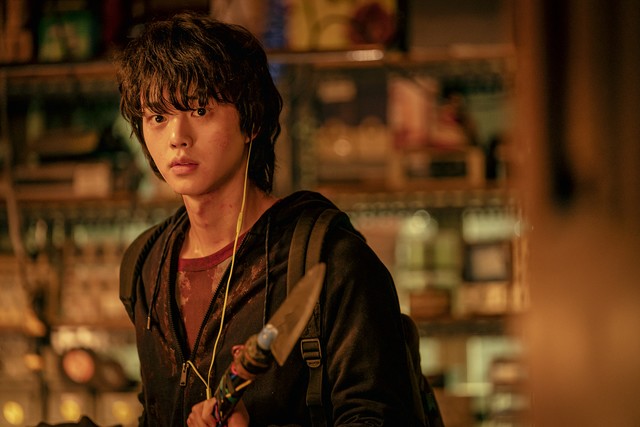 ADVERTISMENT - CONTINUE READING BELOW ↓
8. Unsurprisingly, he has A LOT of brand endorsements.
Song Kang is an endorser for Merrell, Coca-Cola, Banila Co, NII, Too Cool For School, and many more! Watch his super cute vid for Banila Co below: 
Sir, this is illegal: 
9. Where did Song Kang study for college? 
He studied film at Konkuk University, a private school that has its main campus in Seoul, South Korea. And just in case you were planning to enroll, here are the admission guidelines for Konkuk (you are most welcome). 
10. Song Kang is reallyyyy tall, in case you weren't aware. 
He is over six feet—1.84m tall, to be exact.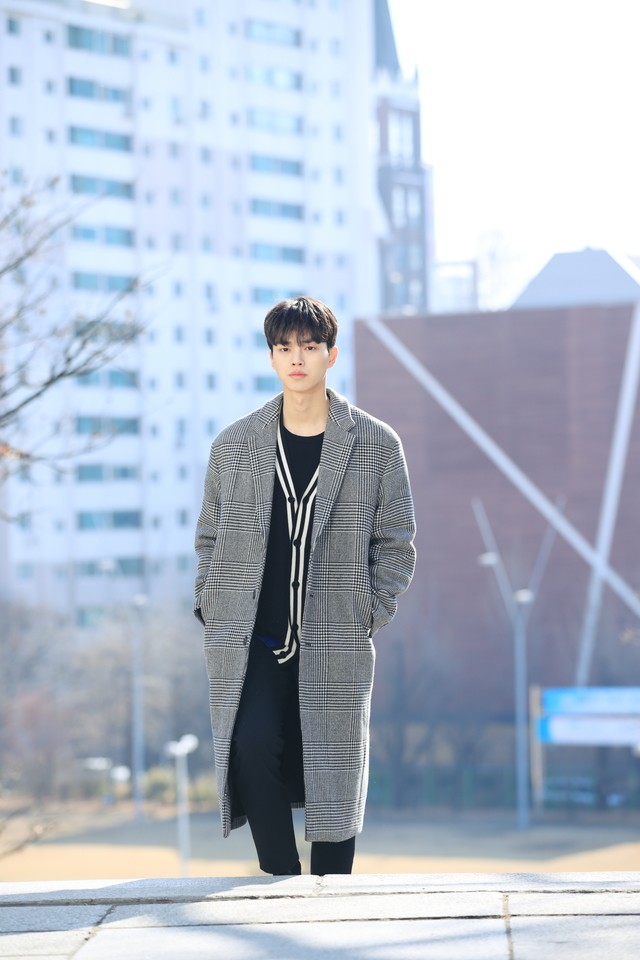 ADVERTISMENT - CONTINUE READING BELOW ↓
11. He reads mystery novels to relax! 
In a 2020 interview with Marie Claire Korea (as translated by Soompi), Song Kang said: "It's okay because I enjoy it when I'm reading, and then I forget everything once I close the book. When I first started living on my own in Seoul, I'd leave the television on when I slept because I hated the loneliness and emptiness. It became a habit, and then I'd always wake up in the morning with a headache. So instead of the television, I started leaving a meditation app on or reading before I go to sleep, and it made me feel light and happy the next day. That's how I ended up getting into the habit of reading." In his spare time, he writes in his diary, rides his bike around Hangang Park, and runs errands. 
12. He wants to be like actor Jung Kyung Ho in the future. 
They worked together in the series When The Devil Calls Your Name. Song Kang shared: "When Kyung Ho arrives on set, the entire mood changes. After seeing him look so at ease while acting, he looked so cool, so I thought that I wanted to be like him. Even when we're on break after the cameras stop rolling, he has a script in his hand, agonizing [over his work]. I learned a lot from him."
ADVERTISMENT - CONTINUE READING BELOW ↓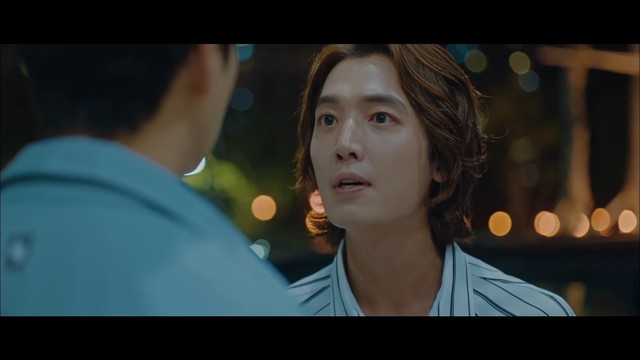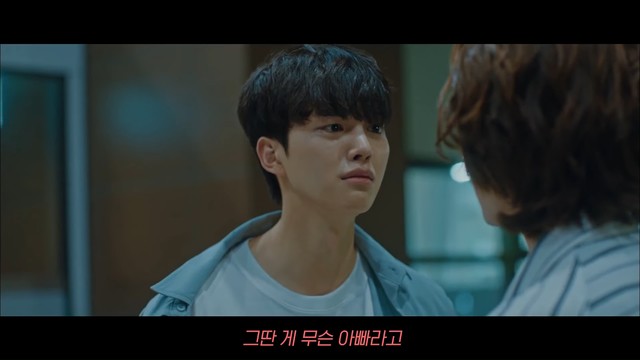 ADVERTISMENT - CONTINUE READING BELOW ↓
13. We know you're curious: what's his ideal type? 
In a 2019 interview, Song Kang said: "Rather than their appearance, I look at their individual charms. But I do like people who have warm images or auras." He's also the type of person who "falls in love at first sight."
14. Song Kang was once rejected by a girl! 
In a Netflix interview, Song Kang talked about confessing to someone, saying: "I can't stand keeping my feelings hidden. So one day I drank a lot and confessed to her. I was wasted, I drank so much." He also recalled a time he got rejected: "Yes, I have misunderstood someone's feelings before. I asked a girl out and she rejected me." Look, Kim So Hyun and Jung Ga Ram were laughing so hard: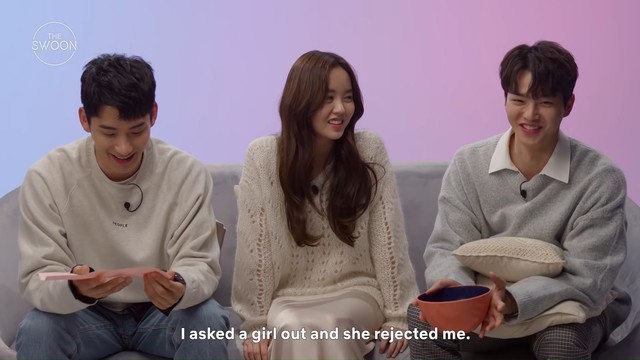 ADVERTISMENT - CONTINUE READING BELOW ↓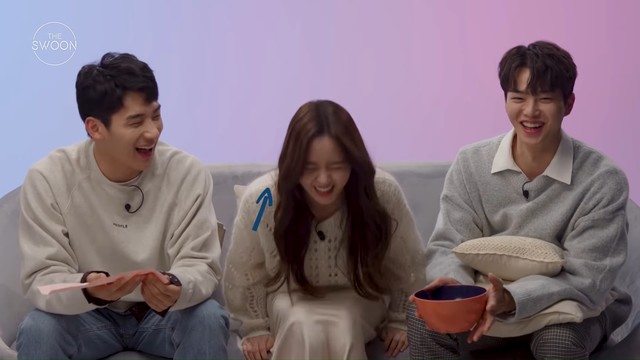 15. As far as we know, he had one non-showbiz girlfriend before. 
In an episode of the variety show Village Survival, Song Kang talked about an embarrassing drunk call he made in the past: "I was drinking with an older student from school, and for some reason, he kept putting me down. I was so upset that I ended up crying. So I called my girlfriend while sobbing and told her, 'Noona, that older student made me cry.'" Ang cute naman! 
ADVERTISMENT - CONTINUE READING BELOW ↓
***
We're officially on Viber! Be part of our growing community and subscribe to Cosmopolitan Philippines now!
Follow Lily on Instagram.