From December to January, the top spot for the most-watched show on Netflix Philippines was claimed by the Korean fantasy drama, Sweet Home. The drama is based on a popular webtoon, and according to Netflix, Sweet Home portrays a "dystopian world where people turn into monsters overnight or get killed by the monsters their family, friends and neighbors turned into, and various faces of humanity struggling to survive in the midst of an unimaginable disaster." Doesn't sound so sweet, huh?
Playing the lead roles in the drama are big names in the Korean entertainment industry: Song Kang, Lee Do Hyun, Lee Jin Uk, and Lee Si Young. At the helm of the production is Director Lee Eung Bok.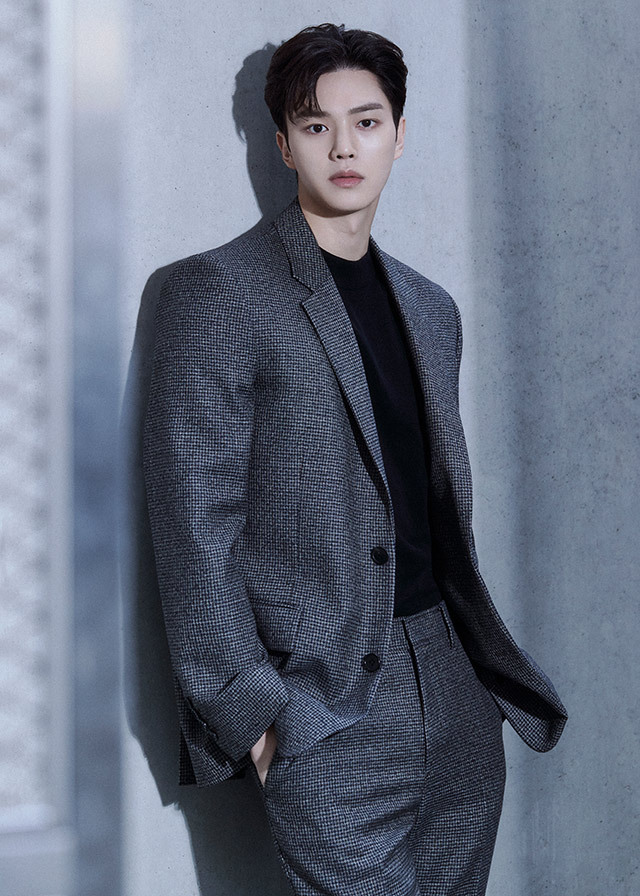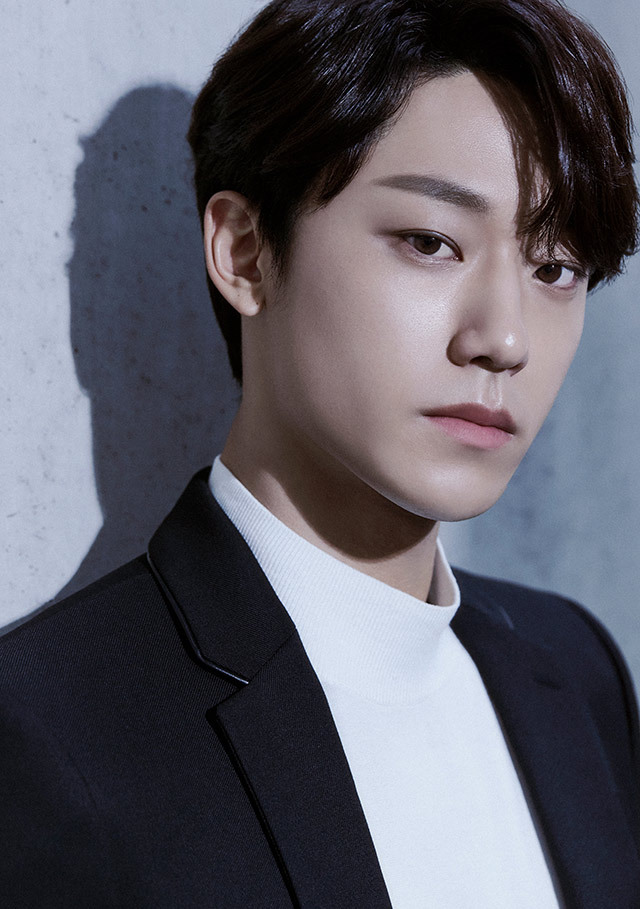 ADVERTISMENT - CONTINUE READING BELOW ↓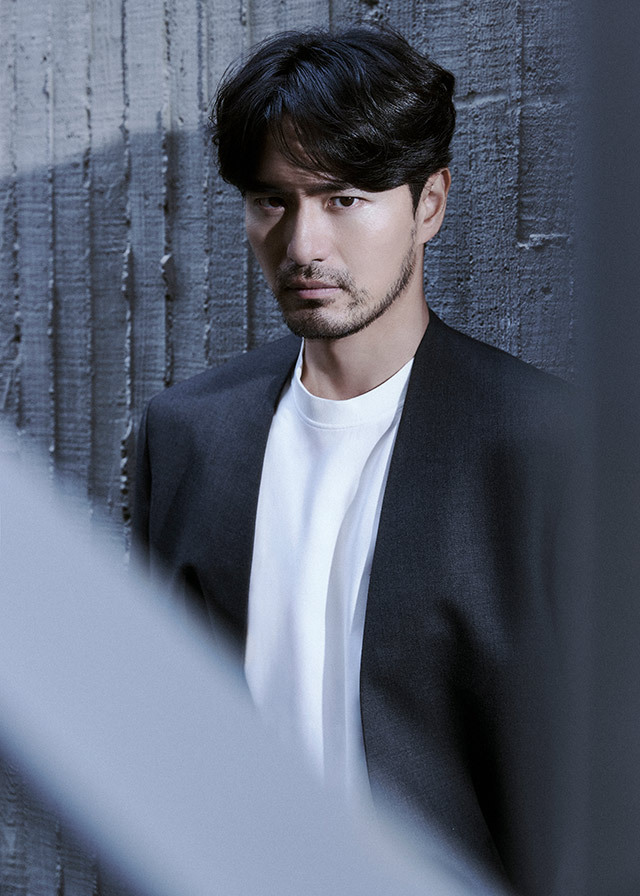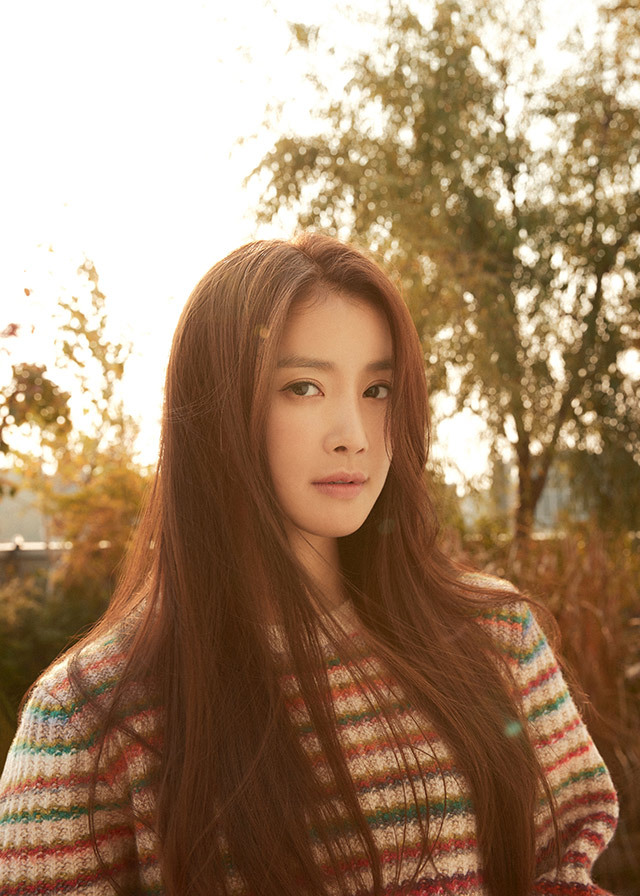 What is Sweet Home all about?
Sweet Home follows the story of Hyun Soo , a "life-loathing 18-year-old" who moves into a run-down housing complex called Green Home. It's quickly revealed that he lost his whole family in a tragic accident. He's also decided that taking his own life is the only way out of his misery, and even chooses a date for it. The next morning, all the residents of Green Home are trapped inside the compound and it doesn't take long until they realize they're surrounded by monsters—in different forms of distorted human desires—both in and out of the building. 
The Cast Of Netflix's Sweet Home
Song Kang as Cha Hyun Soo
Where you might remember him from: Love Alarm
His character: Hyun Soo is a troubled 18-year-old who lost his entire family in an accident. He decides his only way out is to end his life, but then, mysterious things start happening in his new housing complex, Green Home.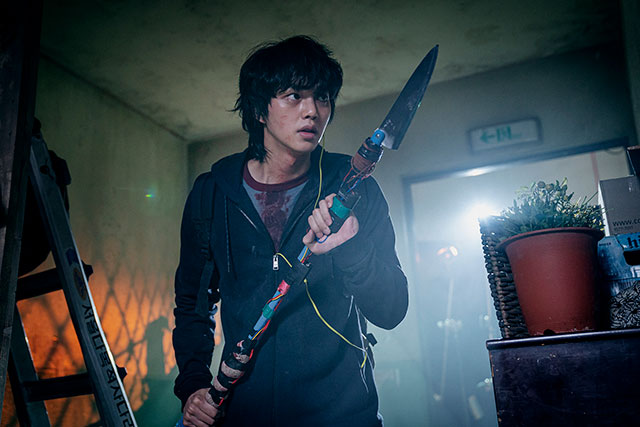 Lee Jin Uk as Pyeon Sang Wook
Where you might remember him from: Voice Season 2
His character: Pyeon Sang Wook is a mysterious character with an even more mysterious past.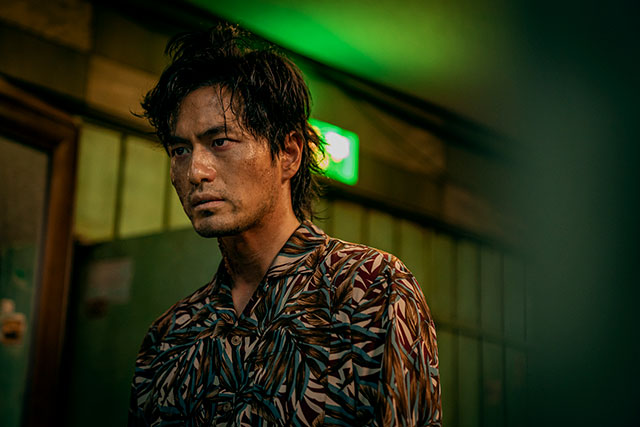 ADVERTISMENT - CONTINUE READING BELOW ↓
Lee Si Young as Seo Yi Kyung
Where you might remember her from: The Guardians
Her character: A former special forces soldier and firefighter, she's a strong woman with a tragic backstory.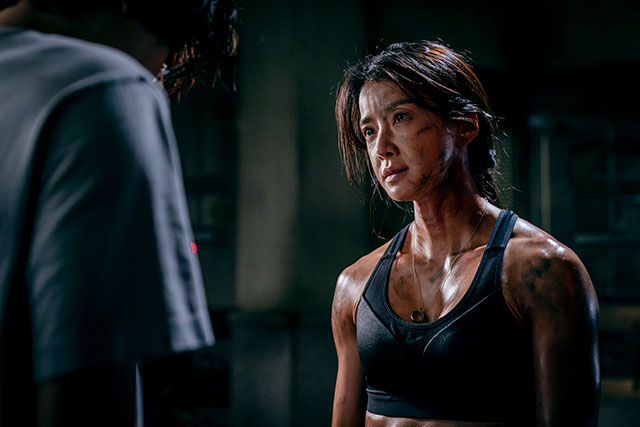 Lee Do Hyun as Lee Eun Hyuk
Where you might remember him from: 18 Again
His character: A smart medical student who lives in Green Home with his younger sister.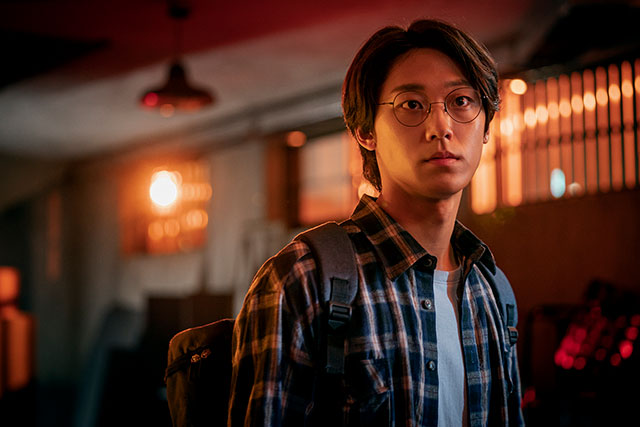 Kim Nam Hee as Jung Jae Heon
Where you might remember him from: Mr. Sunshine
His character: He's a Korean teacher and a devoted Christian. And he's very skilled in kendo, and he uses his skills to fight monsters.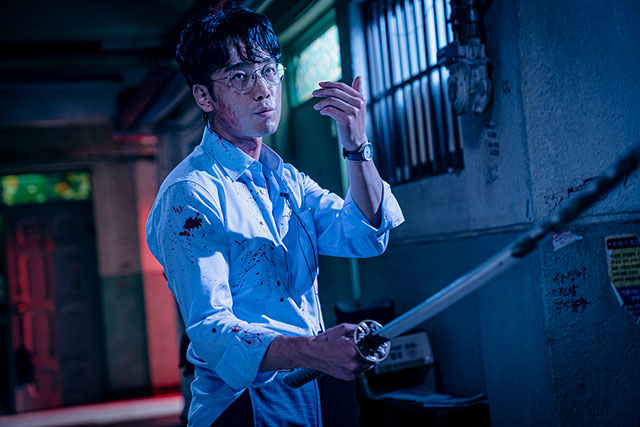 Ko Min Si as Lee Eun Yu
Where you might remember her from: Love Alarm
Her character: Eun Hyuk's little sister who loves dance more than anything in the world. Unfortunately, she suffers an ankle injury and was forced to quit dancing.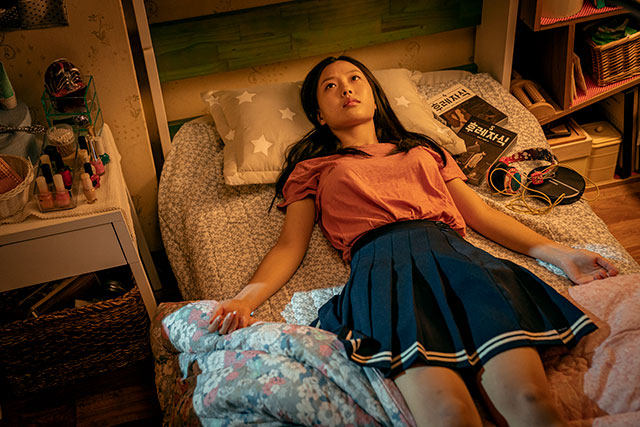 ADVERTISMENT - CONTINUE READING BELOW ↓
Park Kyu Young as Yoon Ji Su
Where you might remember him from: It's Okay To Not Be Okay
Her character: A bassist with a painful past that she tries to hide by being as cheerful as possible. Her weapon of choice is a baseball bat, and she teams up with Jae Heon to protect the people of Green Home.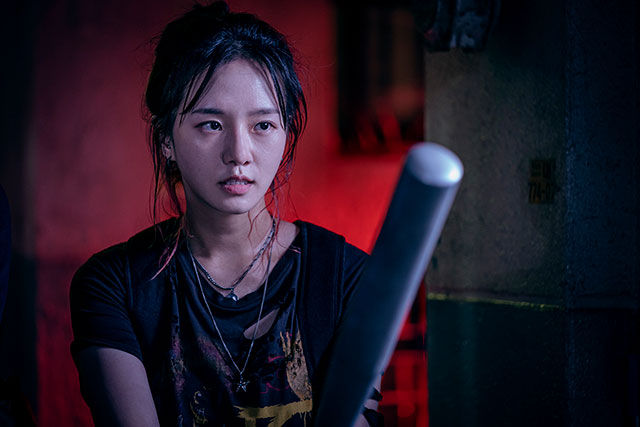 Go Youn Jung as Park Yu Ri

Where you might remember her from: He Is Psychometric
Her character: She's a caregiver of a terminally ill patient, so she's kind of "numb" towards life and death.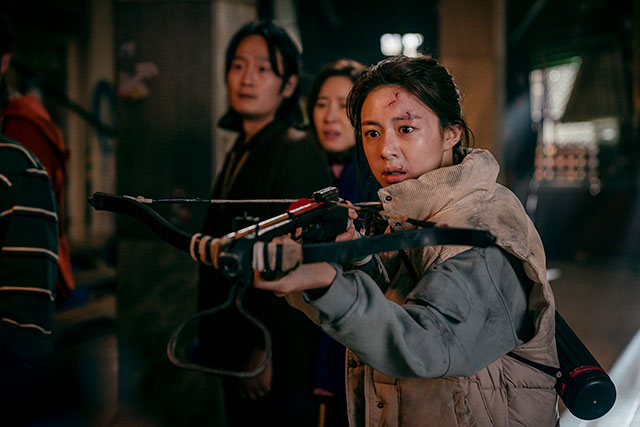 Interesting facts about Netflix's Sweet Home
During a press conference with the cast of Sweet Home, Cosmopolitan Philippines was able to gather interesting tidbits about the cast, crew, and production.
1. Song Kang had "the time of his life" killing the monsters on Sweet Home.
During the press conference, the actor said he absolutely enjoyed slaying the creatures: "You don't really get that opportunity in reality to kill a monster with your weapon, so I enjoyed every moment of it and had fun."
2. Lee Do Hyun actually shot Sweet Home before 18 Again.
Lee Do Hyun starred in the romantic comedy drama 18 Again, a remake of the Zac Efron-led Hollywood movie, which was aired from September to November 2020, while Sweet Home aired late in December. When asked how he was able to shift to such a dark role for Sweet Home, he shared that he actually shot 18 Again prior to the Netflix drama: "I actually shot Sweet Home before I went into shooting 18 Again. As for the preparation process, because Sweet Home is based on an original webtoon, I definitely referred a lot to the character in the webtoon series as well as a lot of interesting conversations with the director. That helped me a lot in the preparation process."
ADVERTISMENT - CONTINUE READING BELOW ↓
3. Lee Jin Uk "didn't want people to recognize" him on Sweet Home.
The actor shared: "Yes that's true. those of you who've seen the webtoon will know, and those of you who will watch the series will also know, the character Pyeon Sang Wook doesn't really remind you of the actor Lee Jin Uk so I prepared very thoroughly. I tried to show a completely side of me, so I hope people don't notice that it's me"
4. Lee Si Young worked out months before they started filming to get that physique.
Lee Si Young's character, a former special forces soldier and firefighter was definitely one of our favorite characters of the show. She's *so* badass. Si Young describes Yi Kyung as someone who "makes very quick decisions and has strong survival skills." People were so amazed by her fit body from the trailer alone, and Si Young shared that she started working out—using weights, learning martial arts, and more—months prior to filming, because she knew her character had a lot of physically challenging scenes.
5. Lee Do Hyun says he can "relate" to Eun Hyuk's personality.
Do Hyun's character is a "coldhearted and brainy medical student" who lives in Green Home. He devises plans to help people escape. "I think pretty much by 70 percent, I match Eun Hyuk's personality," he said. Working with director Lee, they decided Eun Hyuk should be "rather calm and reserved with his emotions," which is why Do Hyun tried to express emotions through his eyes.
6. Lee Jin Uk on Sweet Home: "It's not just your everyday disaster piece that has monsters."
At first glance, the drama seems to just be about big and scary monsters. Lee Jin Uk says, however: "[Sweet Home] is not just your everyday disaster piece that has monsters. Of course the monsters are a big part of the series. However, I think at the end of the day, the story is mostly about humans. What do we need as humans to live among other humans? What does it mean to be human in its essence, and what is being human? What is that actually like? It's not just about that external or outer appearance either. Because there are some people that look like humans but are worse than some monsters and there are some monsters that are better than some human beings. I think this series makes you think about, 'what does it mean to be human?'. It's meaningful in that it poses that question to the audience."
7. A global team was behind the creation of the monsters on Sweet Home, including the team that worked on the Netflix show Stranger Things.
Spectral Motion was in charge of the visuals of the muscle monster, spider monster, and more. They are the same global special effects company that has also worked on the Netflix original series, Stranger Things and films directed by Guillermo Del Toro. Legacy Effects, one of the most notable special effects teams in Hollywood, also worked on Sweet Home. This team has also done blockbuster films like the Avengers series, X-Men, and Avatar.
ADVERTISMENT - CONTINUE READING BELOW ↓
8. A special talent—a professional contortionist—played the role of the spider monster.
Contortionist Troy James also known as the "Human Spider" used his twisty moves to create the spider monster. James stole the spotlight in shows like Australia's Got Talent and America's Got Talent. He's also worked in big TV productions like Hellboy and The Flash.
9. The director of Sweet Home, Lee Eun Bok, is behind some of the most iconic K-dramas and movies in entertainment.
Among his works are: Dream High, School 2013, Descendants Of The Sun, Guardian: The Lonely And Great God (Goblin), Mr. Sunshine, and Mount Jiri. What a list!
10. Director Lee shared that they did a lot of research to be able to create Green Home.
The run-down apartment complex serves as the setting of 90 percent of the show. On creating this, Director Lee shared that their team saw many buildings, including one that was built in the 1930s. "Seeing that building [built in the 1930s] we tried to look for cues that could tell us about the desires of the human mind and body, and these are some cues that we've hidden in the set, so I hope [audiences] have fun finding them." Actor Lee Jin Uk also shared that the set was so well-made and so-realistic that he couldn't stop taking photos of it to show it off to his friends! 
All 10 episodes of Sweet Home are available on Netflix.
Follow Retty on Instagram.