Have you seen the 2015 film Our Times? It's this adorable coming of age rom-com movie from Taiwan that's set in the '90s. It tells the story of Truly (Vivian Sung), an awkward "ordinary" girl whose only wish is for her crush Ouyang (Dino Lee) to notice her. Things get ~interesting~ when Truly strikes up an unlikely friendship with the school's resident bad boy, Taiyu (Darren Wang).  
In 2018, it was rumored that an Our Times sequel was in the works, but it's 2020 and we haven't seen any updates yet! It's been five whole years since we got all kilig from the movie, so I think now's the best time to check up on our fave high school students from the '90s: 
Vivian Sung (Lin Truly)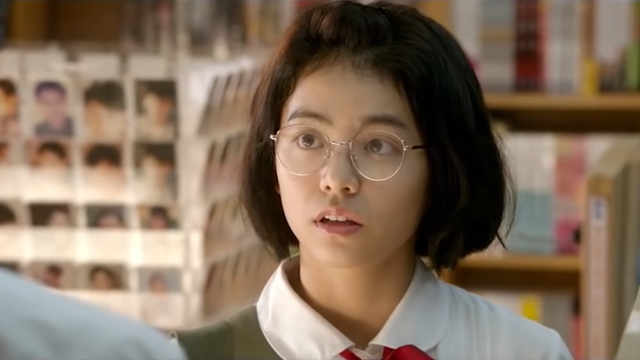 In the film, Truly becomes the recipient of a chain letter and she has no choice but to forward it to five people to avoid a curse! She's also *just a little bit* jealous of Minmin (Dewi Chien), the prettiest girl in school, so she sends her one. All of this leads her to the infamous Hsu Taiyu, who gets into an accident because of her letter. 
Continue reading below ↓
Recommended Videos
In 2016, it was reported that Vivian had a longtime boyfriend—her high school sweetheart—who would sometimes visit her on the set of Our Times. Now 27 years old, Vivian has starred in various TV shows such as Taste Of Love (2015) and Memory Eclipse (2019). She played the role of Kiki in the 2019 psychological drama Nina Wu and an accountant named Xia in the 2018 Chinese comedy Hello Mr. Billionaire. 
IG tells us that Vivian loves posting about dogs, food, and throwback pics of herself! 
Darren Wang (Hsu Taiyu)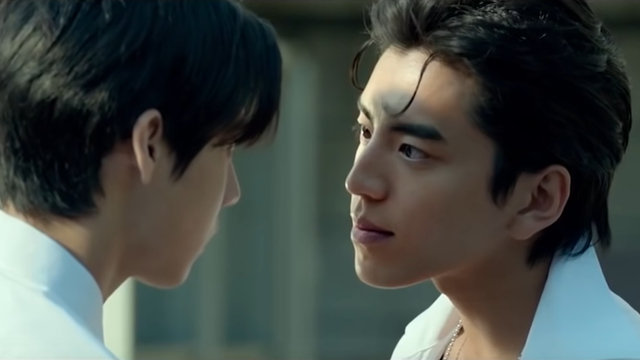 Darren's character Taiyu was a gang leader and no one dared go near him! But underneath all that was a soft heart and a *hurting* teenager. 
Darren's now 28, but he's still capturing our hearts by starring in YA movies! His latest film, Fall In Love At First Kiss, was released in 2019. It's a movie adaptation of the popular manga Itazura Na Kiss, which is about a high schooler (Jelly Lin Yun) who's head over heels in love with the smartest boy in school. It had the same director as Our Times, Frankie Chen! 
Dino Lee (Ouyang "Extraordinary" Fei-fan)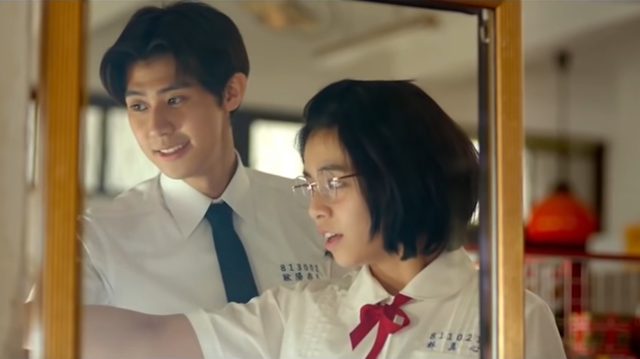 Ouyang was "that boy": He was nice to everyone, he played basketball, and he was at the top of his class. No wonder Truly feel for him hard. He also had a special friendship with Minmin, which made Truly super jealous. 
Dino is 26 now, in case you were wondering. After starring in Our Times, Dino worked on the 2016 Taiwanese TV adaptation of the Japanese manga Itazura Na Kiss! His other projects include About Youth (2018) and Lookism (2019). Dino also had a special appearance in Fall In Love At First Kiss. 
Based on his Insta account, Dino has also been busy with his music career and loves to play around with filters! 
Dewi Chien (Tao Minmin)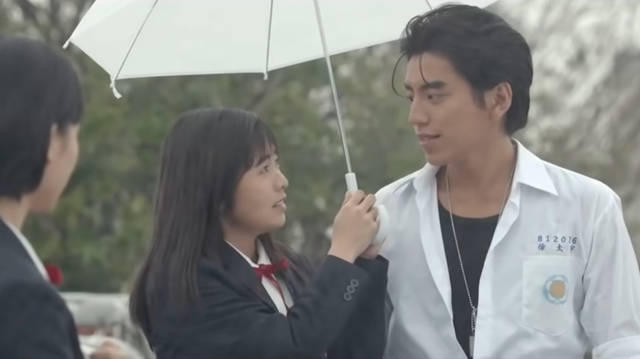 In Our Times, Minmin was a demure, quiet girl who received all the love letters from the boys. Truly, jealous of her friendship with Ouyang, forwards the chain letter to her, and we can't help but side with Truly even though Minmin has *technically* done nothing wrong! 
At present, 24-year-old Dewi Chien is an actress AND singer. In 2016, she appeared in Miss In Kiss with Dino. Dewi is also a musician and is a member of a musical duo called Dears.
***
We are officially on Viber! Be part of the Cosmo Viber Community by clicking here! You can also visit the Sticker Market and download the "Cosmo Girl Sticker Set" here to be automatically part of the group. The stickers will only be available until April 27, so don't miss out on the fun!
Follow Lily on Instagram.