For the zombie-obsessed, this one's for you: The 2020 South Korean zombie flick, #Alive, is coming to Netflix real soon. Mark your calendars for Tuesday, September 8, when #Alive officially drops on the streaming platform. The film, which stars Park Shin Hye and Yoo Ah In, was released back in June and is a certified box-office hit in South Korea. In fact, #Alive drew in over one million moviegoers within five days of its theatrical release—yup, this happened in spite of the pandemic!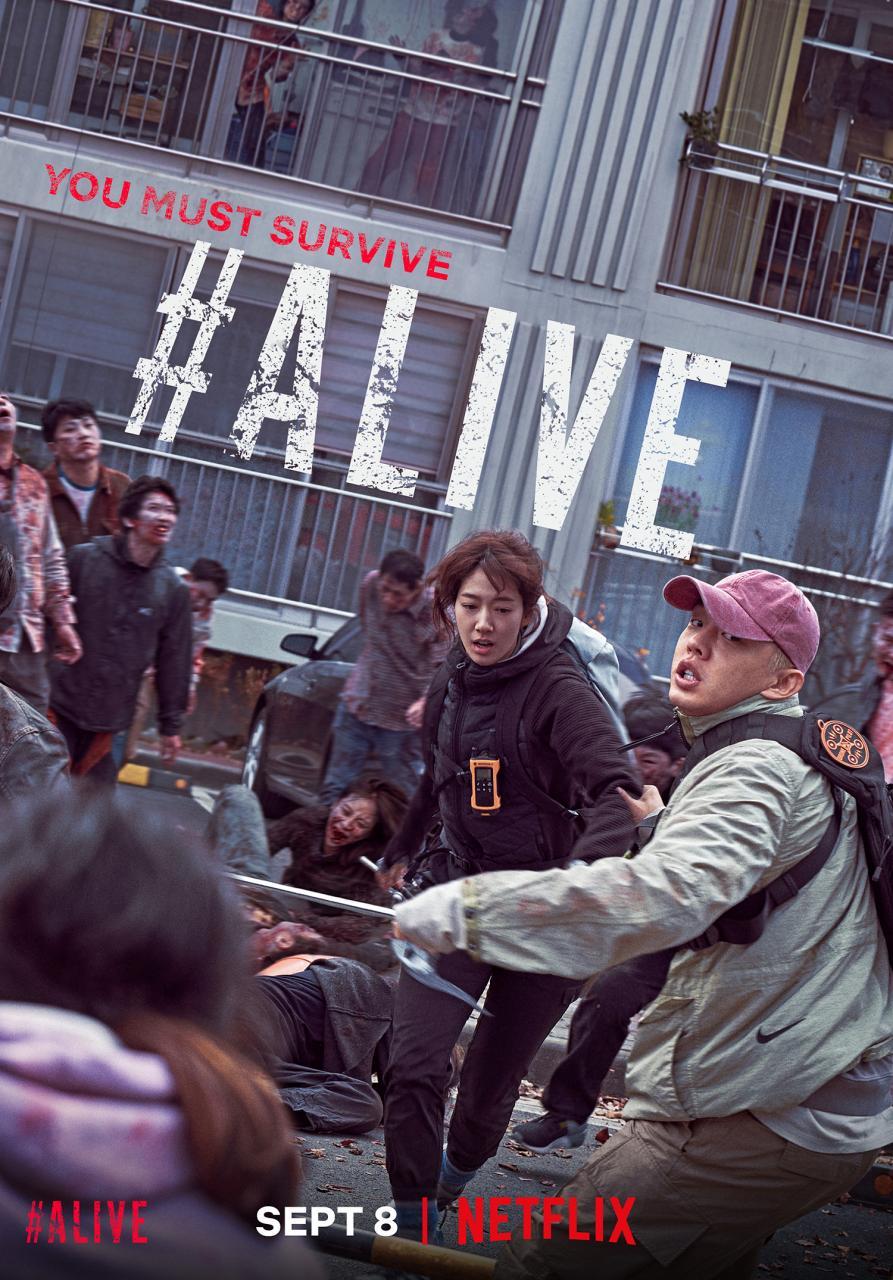 READ MORE:
What You Need To Know About Park Shin Hye + Yoo Ah In's New Zombie Movie '#Alive'
Here's What The Cast Of 'You're Beautiful' Is Up To Now
Here's What The Cast Of 'Chicago Typewriter' Is Up To Now
Since we don't have that option in the country, luckily, Netflix brought it in for us to revel in all its gory goodness. So, just what is #Alive about? Netflix describes it as such:
"#Alive tells the story of a mysterious virus outbreak that suddenly spreads throughout modern-day Seoul and rapidly grows out of control. People struggle to stay alive when the unknown infection causes victims to eat each other, turning them into zombies.
Oh Jun U, played by Yoo Ah In, and Kim Yu Bin, played by Park Shin Hye, struggle to survive in an apartment complex from those infected with the virus. They are trapped alone inside their apartments without access to cellular data, Wi-Fi, text, or phone calls. Their only source of information about the outside world is the news on TV and what they can see from outside their apartment windows."
Continue reading below ↓
Recommended Videos
Yup, with the mention of "mysterious virus" alone, I was already sold. To get your heart pumping, check out #Alive's trailer below:
#Alive will be available for streaming on Netflix starting September 8.
***
What does your zodiac sign say about you? Subscribe to Cosmopolitan Philippines and find out!
Follow Jacinda on Instagram.
K-UPDATES