Guys, You Season 2 premieres on Netflix today! When we last saw main character Joe (Penn Badgley), his heart is *tragically* broken and his long-lost ex-girlfriend Candace (Ambyr Childers) has come back for revenge.
In Season 2, Joe is literally on the run and he's trying to make a fresh start in Los Angeles. But what happens when he falls in love AGAIN—this time with a woman named Love (Victoria Pedretti)? 
I'm sure we're all absolutely ~dying~ to find out. We recently got to chat with Penn about the show's second season, and here's what we learned: 
On whether it was *easier* playing Joe the second time around: 
Yeah, but...It's like, you know, the more you live with any kind of pain, the more you're able to [interpret it], right? Not that that's not necessarily a positive thing. I think in the case of Joe, you know, it's not so great.
He's a fictional character and he encourages a lot of thoughtful conversation and reflection for viewers because of the social commentary he seems to provide about many things—like our portrayals of love in the media and relationships in media. The inherent biases of the stories that have been told for nearly a century now that we've seen a lot: The story of the man winning over "the one." As much as I'm conflicted in my experience of portraying him, it's also great when we're able to talk about it like this.
Continue reading below ↓
Recommended Videos
On the challenges of filming Season 2: 
How sticky fake blood gets? And finding new dimensions of a character whom I felt, like, pretty much it costed me by the end of the first season...I'm really interested to see how people respond.
On Joe's new *love interest* and how she's different from Beck:
I think Love is a substantially different character than we've seen in the show so far. And she helps us to see a different side of Joe...I think [this is] why the second season is a new experience: It's because Love actually wants to be in a relationship with him. Beck didn't actually want to be in a relationship with him. Joe had to chase Beck in a way that made a lot of sense to Joe because he's a predator. Love doesn't make as much sense to Joe because she's not prey. She's really trying to be in a meaningful relationship with him, and that continues to really stabilize Joe.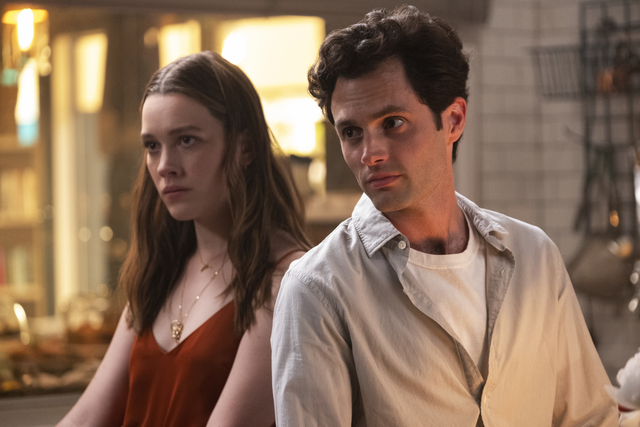 On his favorite episode from Season 2: 
I think the eighth episode. I really enjoyed [it] because it was so mannequin, like tripped out, because he's having like a manic episode. I was exhausted by the end of it, but I really enjoyed it because it was so physical. And I really liked that.
On his favorite moments on set: 
I ate so many pastries this season. I don't remember what they're called, but a lot. Joe eats a lot this season. I ate so much! I also really love the supporting characters. You see more of Joe with people who are something like friends. That's just personally enjoyable for me because Joe's an asshole, you know. So being able to spend time with these other people was actually really nice.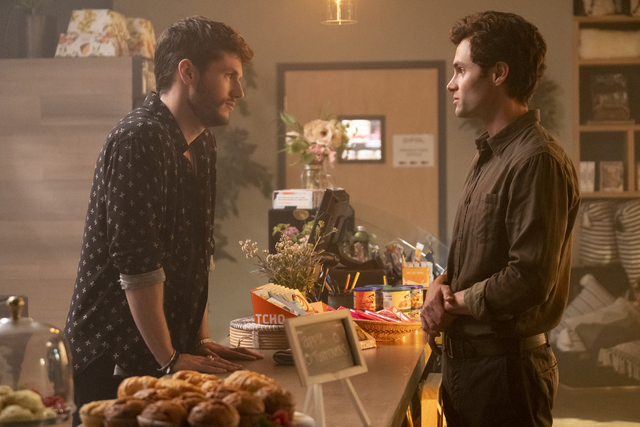 On his reaction when he first read the ending of Season 2: 
I was crestfallen! I was sad about it. Forgive me, this might sound a little heavy, but this is what I was asking for: I think it's very appropriate that Beck dies at the end [of Season 1] as much as it troubles me and as much as it breaks my heart. As much as it's wrong, it's right for the story because it would be wrong for us to get away with enjoying the experience without taking responsibility for the fact that he's been doing what he's been getting ready to do this the entire time...He's a predator. It's very appropriate that she dies because then we have to sit with what we've watched, right? Similarly, what happens at the end of this season, it follows the logic very closely. 
His message for his Filipino fans: 
Your support means a lot. It really does, because something about this show is better with a lot of people watching it. It's not always the case that you want to interact with the viewership so much because it's not always the role of the actor. I actually don't think it's always the right thing to do. But something about this show really lends itself to hearing back, like hearing feedback from people. Everything I've ever gotten from the Philippines since this show came out has been really positive and supportive. So I'm very appreciative, and so just want to say thank you and I really hope you like the second season. 
***Answers have been edited for clarity. 
Follow Lily on Instagram.