Penn Badgley.and Shay Mitchell, two of the stars from the Netflix original series You, are currently in Manila for the show's international tour. The series has already been picked up for a second season, which is set to be released later this year. 
You is a psychological thriller (based on the book by Caroline Kepner) that tells the story of bookstore manager Joe Goldberg (Penn) who falls in love with an aspiring writer named Guinevere Beck (Elizabeth Lail). Joe ends up stalking Guinevere or "Beck" online and in real life as his crush turns into obsession. Shay plays Peach Salinger, Beck's socialite best friend.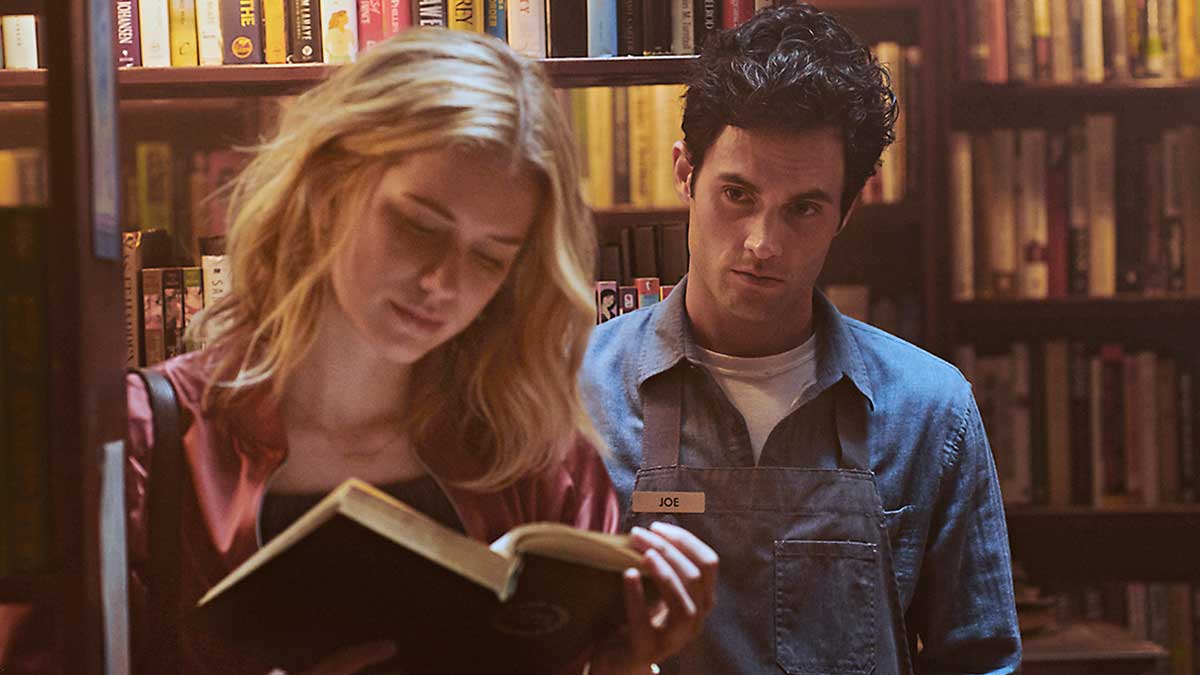 ADVERTISMENT - CONTINUE READING BELOW ↓
Cosmopolitan got the chance to talk with Penn during a roundtable interview with the press about what he really feels about his character on the show, the craziest thing he did for love, and what it was like shooting the series. 

The role you played had a lot of not-so-great characteristics. But what characteristic of Joe's do you like the most? 

That he's a fictional character. But because of how likable he is, he's inspiring a deeper conversation around the themes of the show. I can also say that what I tried to fall in love with him with was his curiosity and his intense longing for human connection. I was able to like those things about him. It wasn't enough, but I was able to focus on that.
How did you prepare for the role? 
I didn't really do research as much as I was meditating on what all "this" is. At one point, I was thinking, "I don't want to make him human at all. I just want to make him this ugly ...monster." But then, I realized that maybe the most responsible thing to do is make him human so that people are troubled by how much they can identify and forgive him.
ADVERTISMENT - CONTINUE READING BELOW ↓
Have you ever "stalked" someone before? Or did something embarrassing involving a girl you liked? 
I haven't been with that many people. I'm not what you'd think—in terms of romance. With the stalking thing, I can identify with Joe, I think we all can, to some degree. We identify with the way he's thinking, that's the point. But everybody's very far from Joe. I don't know if I'm more horrified by him than other people. But I can identify with him, I just don't act on the impulses.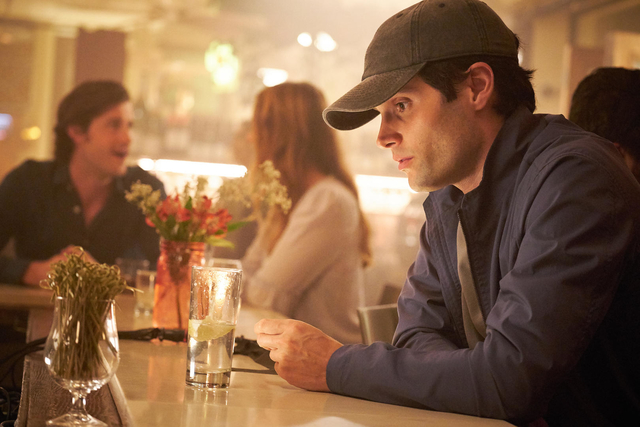 ADVERTISMENT - CONTINUE READING BELOW ↓
How did you find that balance between making Joe a relatable character, but not someone the audience can empathize or sympathize with? 
Maybe I didn't do a great job balancing that, because it seems like everybody loves him! I was always questioning it. I had to rely on the people around me a lot, the women, mostly. Sarah Gamble, Elizabeth Lail, the directors of the show, the writers.  
I always wanted to make him creepier. And they would often say, "Stop, could you just not do that thing?" Like that scene where Joe is masturbating outside Beck's apartment, they wanted me to close my eyes, and I said, "No, why?" And they said, "Because it's too creepy when you have your eyes open." And I said, "What are we doing? What do you mean, 'it's too creepy?'"
What is the craziest thing you ever did for love? 
[I] got married. I mean, really, what's crazier than that? [laughs] But I guess in America, people think it's crazier than elsewhere. Um...staying married?  
ADVERTISMENT - CONTINUE READING BELOW ↓
If you could play another character from the show, who would it be?
Ethan, because he works at a bookstore. Or Peach. Peach is fun! I just really love Shay. 
What's the lesson audiences can take away after watching You?
Basically, what this show is doing is taking every romantic trope, every stereotype, every cliché, and saying, "Okay, this is following that logic all the way to its end." It's like, that's not really love. That's obsession. It's possession, it's abuse, it's manipulation, but that's not love. Love never really takes people in that direction. 
I think what this show is trying to say is like, "How are we defining love?" Love is not these feelings that we often associate it with. Not at all. Love is also the way you discipline a child, or take care of a parent, or console a friend. Love is not sex, that is not love, and we just equated them completely. That's just not true. I think this show helps that conversation along. 
ADVERTISMENT - CONTINUE READING BELOW ↓
*Answers have been edited for clarity.
Follow Lily on Instagram.
EXPLORE COSMO