The moment K-pop boy groups Super Junior and TVXQ announced that they'd be having back-to-back comebacks (October 14 and October 16, respectively), I knew I was fucked—pardon my French. It's been 10 years since Super Junior got promoted as a full group, and TVXQ is celebrating the 15th anniversary of their Japan debut as Tohoshinki (the Japanese band name of TVXQ). The merch would ~definitely~ be costly (and numerous), but I was prepared.
Or so I thought.
I got bit by the K-pop bug in high school, when "Sorry, Sorry" was all the rage. Studying abroad for college meant I lost some of my interest (and the time needed to stay updated, TBH), but coming home to the Philippines meant I was once again immersed in the PH fandom culture. Being part of two tita fandoms had its difficulties—TVXQ debuted in 2003, Super Junior in 2005, so rotating members and a long hiatus due to military enlistment were inevitable. But it was definitely sad news every time a fansite closed or a member of the subbing teams left.
However, I knew that the long-awaited comeback albums would bring most of us back and ready to support the boys, so I was pretty excited. It felt like an ~online~ high school reunion—seeing familiar usernames pop up on my Twitter timeline, or old Tumblr accounts removing "hiatus" from their profile bios. 
Continue reading below ↓
Recommended Videos
It's somewhat of an inside joke that both SJ and TVXQ have their fans as "bank accounts," but OMG, was that joke actually true when SM Entertainment released the album details for Super Junior's ninth album, Time_Slip—there was one album version PER. MEMBER. AND A GROUP VERSION. That meant 10 different versions in total, and my bank account was already crying.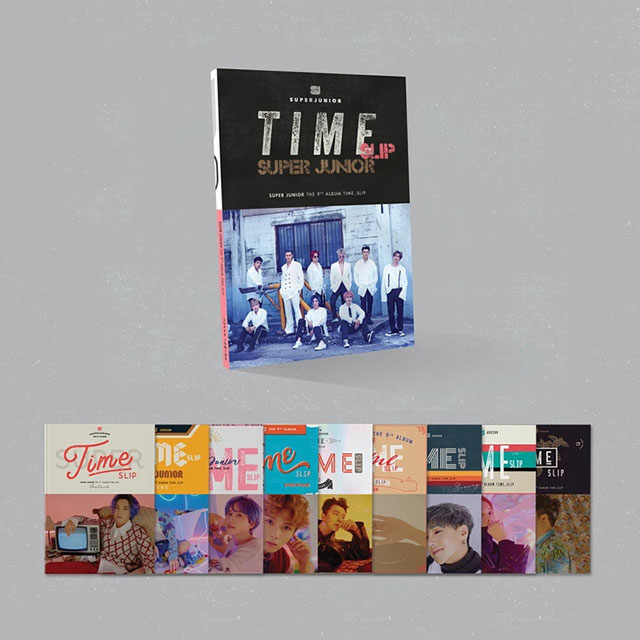 But wait, there's more! The joke was on us ELFs (Ever Lasting Friends, the fandom name for Super Junior), because SM Entertainment also released a new version of the Super Bong (aka "Super Wand", the name of SJ's lightstick). This one has Bluetooth syncing capabilities, so if you wanted to be part of the sapphire blue ocean during concerts, you'd have to cough up the moolah. Strike two on my already dwindling K-pop savings.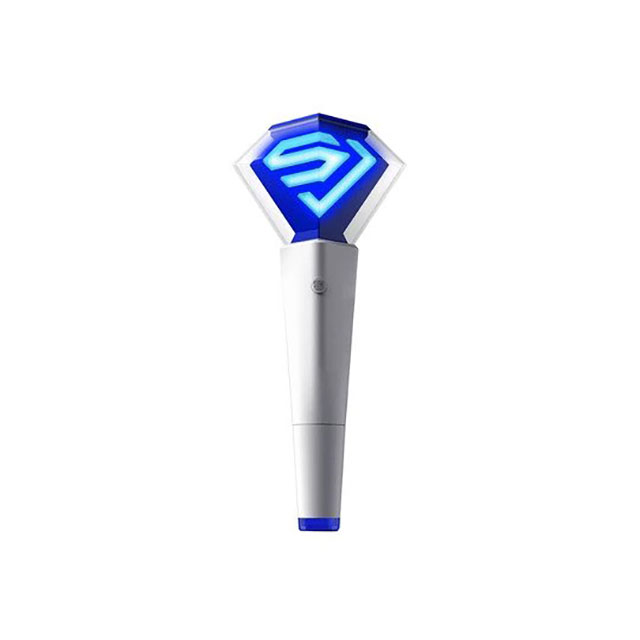 TVXQ reminded me that Japanese goods = EXPENSIVE when they revealed four different versions of their XV album. Each version contained different LP photocards or posters, and the BigEast version (Big East being the official name of Tohoshinki's Japanese fans) came with a DVD of their A-Nation 2018 performance. Plus, Yunho and Changmin were pictured on the cover with adorable animals! How can us Cassies (Cassiopeias, TVXQ's official fandom name) choose just one album to buy?!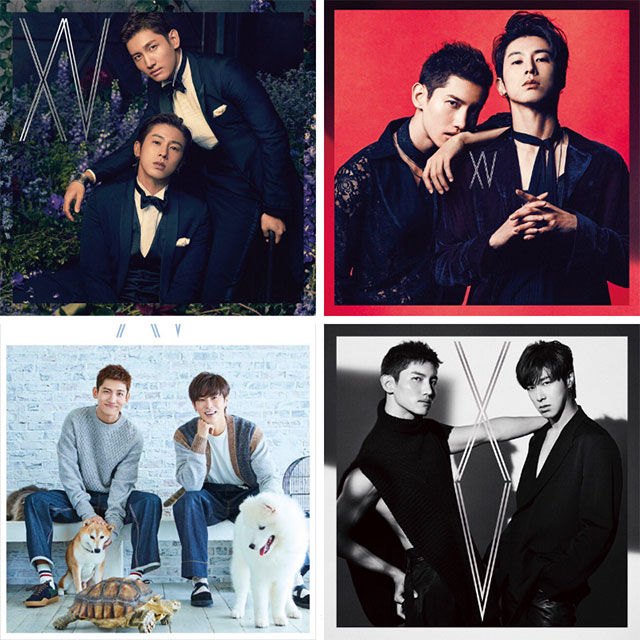 So how much did I end up spending during comeback season? Here's my tally, so far (there's still the SS8 Manila concert to save up for):
1. I bought five versions of Super Junior's Time_Slip album.
I wanted to get the special box set of 10, but I wouldn't know what to do with 10 albums, so I stuck to the group version, my Ultimate Bias Donghae, my Bias Eunhyuk, and my Bias Wreckers—aka people who make you think twice about your Ultimate Bias—Heechul and Siwon.
Cost: (5 albums x P950) + Poster Tube at P60 + SF at P140 = P4,950 total
2. I also bought the new Super Junior lightstick.
SS8 Manila, here I come!
Cost: P2,600 for faster shipping
3. I gave in and bought two different versions of TVXQ/Tohoshinki's XV album.
I got the BigEast version and the limited edition CD + DVD version, which came with behind-the-scenes footage of each of their music videos.
Cost: CD + DVD version at P3,800 + BE edition at P2,600 = P6,400 total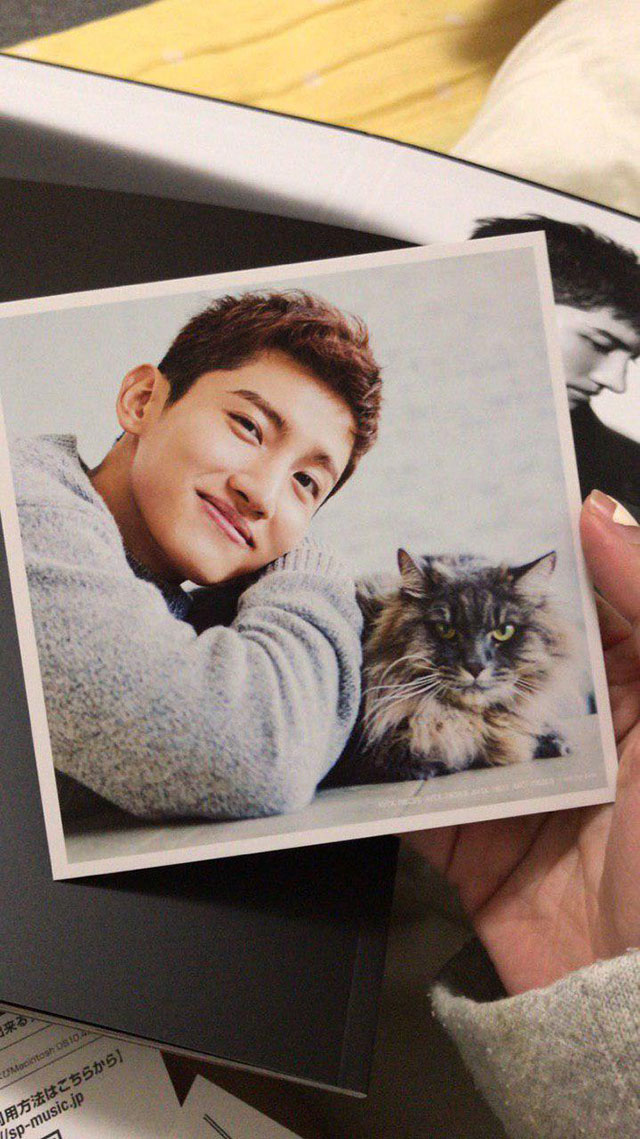 I spent a total of P13,950 for all my merch, and that has wiped out pretty much all of my "fun expenses" savings. If you have an expensive hobby (like stanning a K-pop group), set aside money each month if it's a comeback year—I promise you won't regret it! I'm counting on my 13th-month salary to pay for my SS8 ticket. My dream concert (#TVXinManila) was canceled earlier this year, so I essentially spent the cost of my VIP ticket refund.
I attended a cup sleeve event to support a friend (and to celebrate Donghae's birthday), but I'm looking forward to the day I can wave my new lightstick and scream my heart out with my fellow PH ELFs. Seeing the red ocean for TVXQ/Tohoshinki will have to wait till my bank account recovers—hopefully, that'll be in time for their Dome Tour in 2021!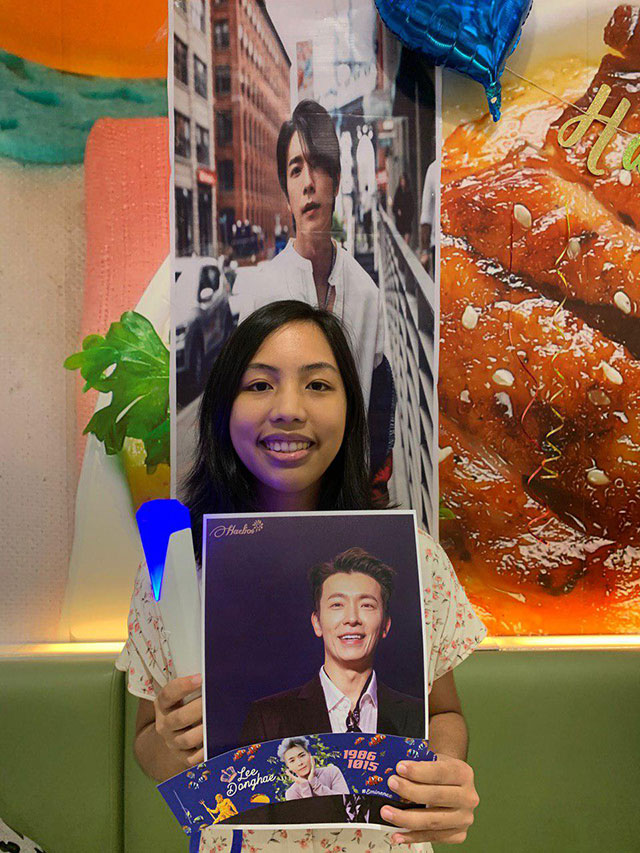 Being a multi-fan can be very expensive, especially when your groups have comebacks in the same month. Next year, for our poor wallets, can you please have comebacks months apart @Super Junior and @TVXQ? The Pepsi fandom would appreciate it.*
*Pepsi fandom = TVXQ's official color is Pearl Red, while Super Junior's official color is Sapphire Blue. Because the members are close to each other (they spent years living together as trainees), the fandoms consider each other "sisters."
UPDATE, 12:15 p.m., 25 October 2019: The author is currently crying because Super Junior just announced TWO NEW ALBUMS: A Japanese mini album with a January 2020 release date, and a special version of their new Time_Slip album to be released on November 6 to celebrate their 14th debut anniversary. *cries* It's time to bring back this meme: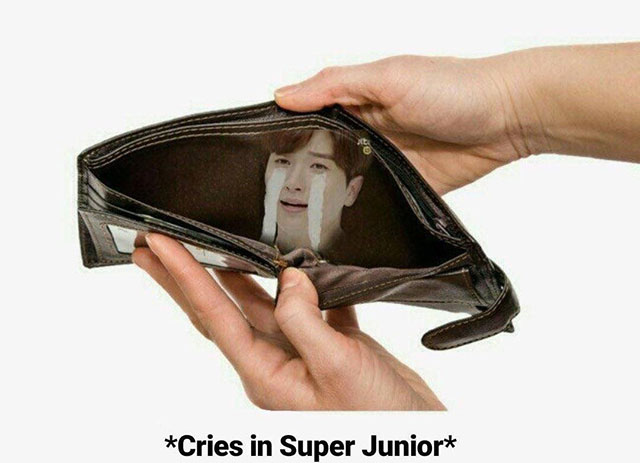 Follow Andie on Instagram.