A few weeks ago, while watching Taylor Swift perform on Good Morning America before her Lover album drop, I had two major questions that I can't get out of my head, all these days later.
How the f*ck did she get her legs so shiny? And how can I, a mere mortal, replicate that sheen?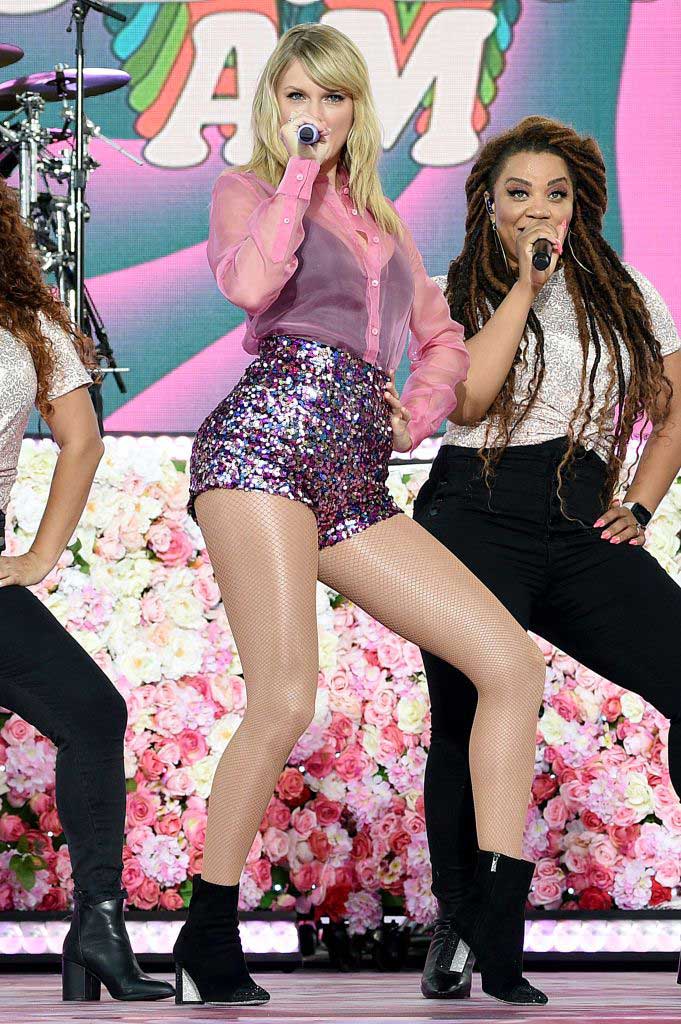 Like, that cannot be *just* baby oil under some fishnet tights. Her legs look so toned! So strong! So athletic! I had to get to the bottom of this, so I decided to do some digging and figure out how T-Swift and the pop stars like her get their skin legs so good.
But first, a collection of Very Good Pop Star Legs.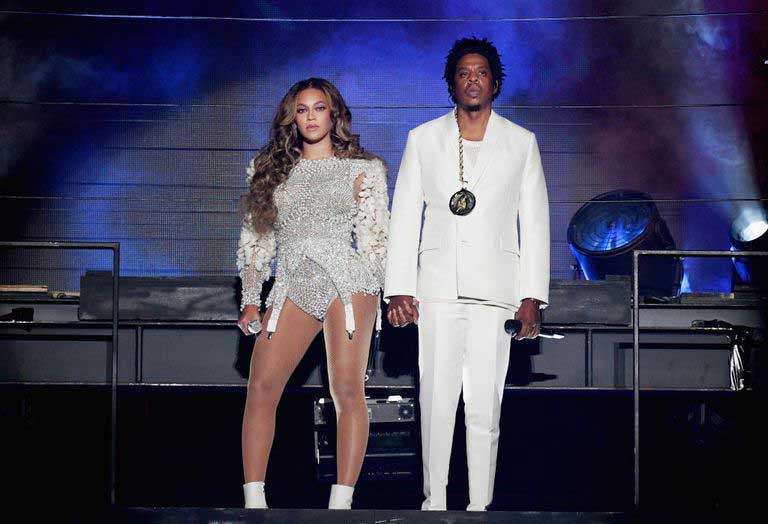 Continue reading below ↓
Recommended Videos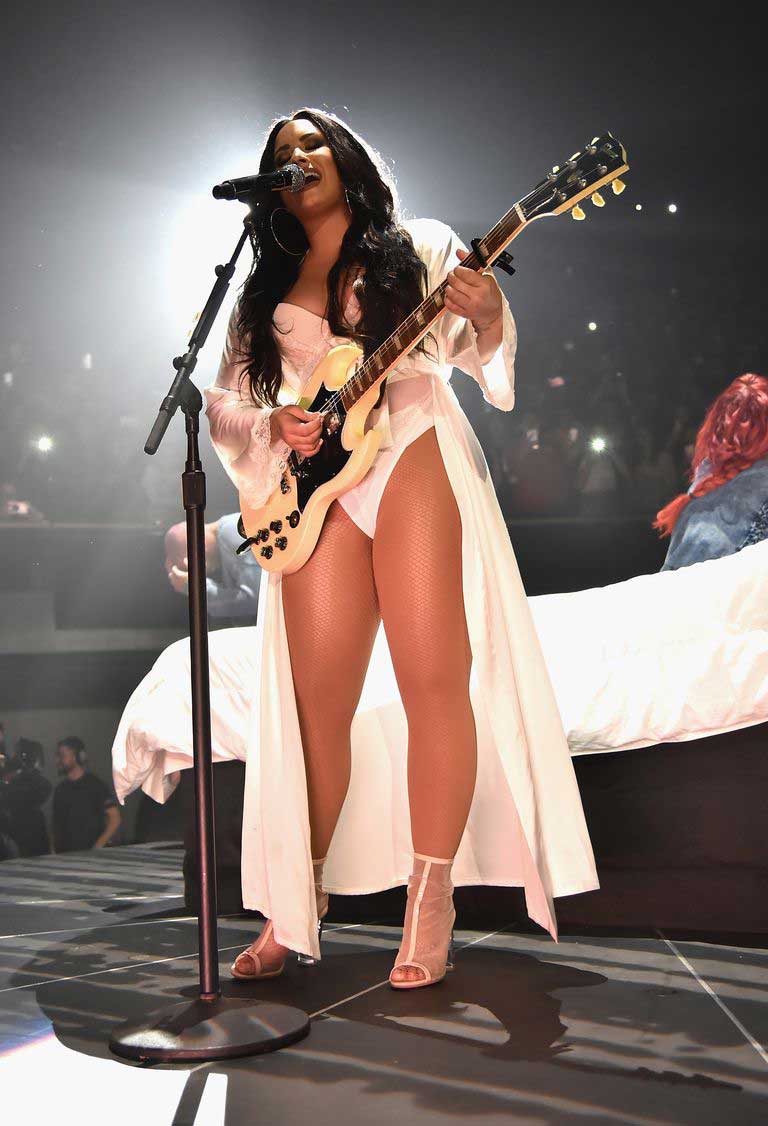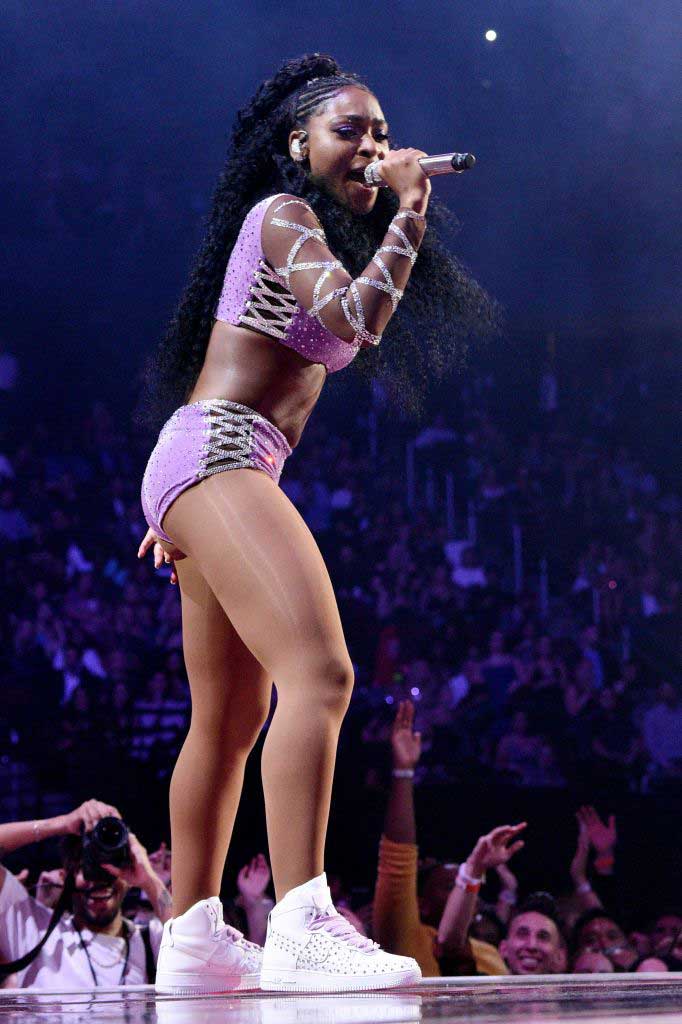 The answer is pretty simple: a bunch of layers of very specific tights. Beyoncé once said on The View that she wears four pairs at once when she's performing because she has to keep things tight. FOUR. PAIRS. I go nuts wearing just one pair, but I, obviously, am not Beyoncé.
Ashley Everett, Beyoncé's dance captain, told Racked in 2017 that the brand she and Bey swear by is Capezio.
"In live performances, we pretty much always wear tights. We usually wear nude fishnets," she said at the time. "Fishnets blend a little bit better and look a little more natural. Your skin still comes through enough to make it look like you could be bare-legged, but you're not. They're still tough enough and tight enough to contain and suck it all in."
If you wanna try a pair of those yourself, you can get them for $30 (P1,555) for the professional grade or $15 (P780) for the regular.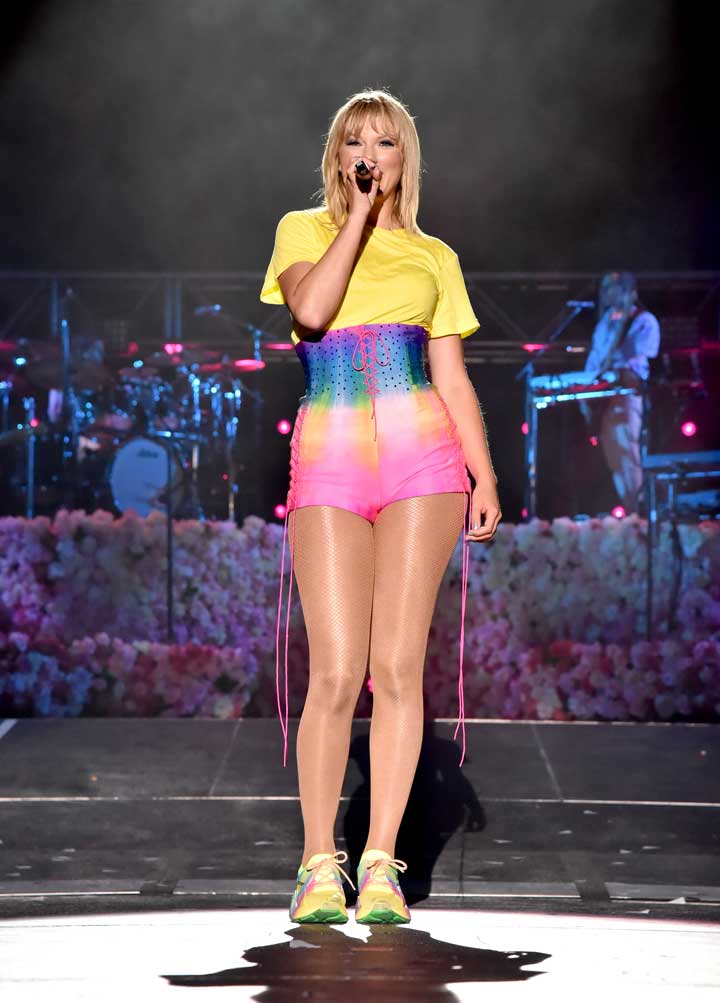 That doesn't explain the shininess of Taylor's legs though. Although she's definitely rocking fishnets on top (probably Capezios, because if they're good enough for Beyoncé, they're good enough for everyone), there's something else underneath giving her the shine. Enter: the shiny tight.
Companies like Wolford (the brand Kate Middleton, who is not a pop star but def knows her way around a pair of tights, swears by) make shiny-ass situations such as this. A layer of those under fishnets is probably the key to all of Taylor's success. I refuse to believe anything else!
So, in answer to the question you didn't know you needed an answer to until five minutes ago: The key to having the legs of Beyoncé and Taylor isn't the gym but some high-quality pantyhose, more than one layer. Do with that information what you will.
***
This article originally appeared on Cosmopolitan.com. Minor edits have been made by the Cosmo.ph editors.
EXPLORE COSMO