The Crown, a TV series that focuses on the lives of the British royal family, just dropped its fourth season on Netflix! "Imelda Marcos" was a trending topic on Twitter today because...well...the former first lady of the Philippines got a special—and not so flattering—mention in the show's latest season.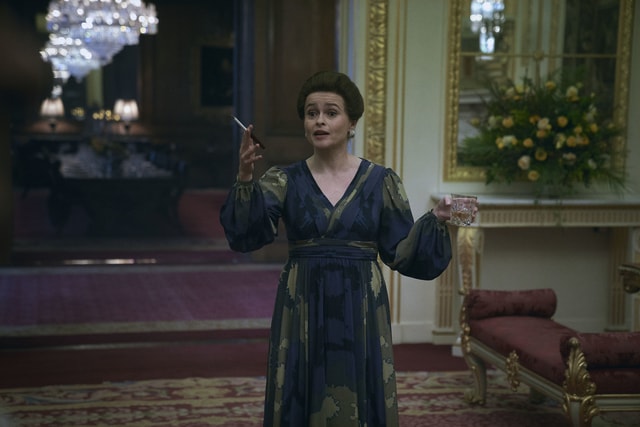 ADVERTISMENT - CONTINUE READING BELOW ↓
In the show, Queen Elizabeth's sister Princess Margaret, played by Helena Bonham Carter, talked about the former first lady while at a gathering with other members of the royal family: "So there we are in Manila, in the middle of a state banquet, when who barges into the room, none other than Imelda Marcos. She makes a beeline straight for me, saying she's desperate to show me her...wait for it..." 
"Shoe collection," Princess Anne says.
Princess Margaret continues, "Shell collection." 
Prince Philip interjects: "Are you sure? She was probably trying to say 'shoe' and you misunderstood her." Queen Elizabeth asks, "Did she have something in her teeth?" Everyone at the gathering burst into *giggles* as Princess Margaret insisted that she said "shell." 
While we cannot be sure if this scene really took place, Princess Margaret did visit the Philippines in the 1980s and Imelda Marcos held a dinner in her honor.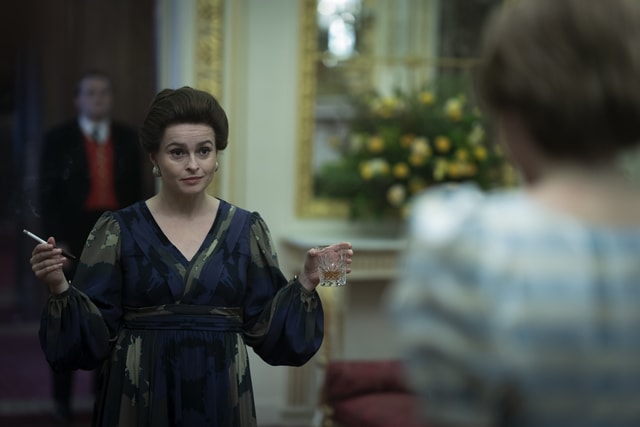 "Not the royal family, mainly Princess Margaret, making fun of Imelda Marcos' fake English accent," one The Crown fan wrote on Twitter. "Oh my goodness, ungkatan ng past!" another Twitter user said. 
Imelda Marcos' shoe collection, which consisted of more than 3,000 pairs of shoes, has been mentioned in other foreign shows, such as the 2013 K-drama My Love From The Star. Some of her shoes—pairs by Ferragamo, Givenchy, Chanel, Christian Dior, Charles Jourdan, Bally, and famous local brands—are on display at the Marikina Shoe Museum. 
ADVERTISMENT - CONTINUE READING BELOW ↓
Imelda's husband, the late dictator Ferdinand Marcos, was ousted from the presidency on February 25, 1986. The Sandiganbayan anti-graft court convicted Imelda Marcos of seven counts of graft "for creating private foundations in Switzerland when she was a government official" on November 9, 2018. The Philippine Star reports that she was sentenced to a minimum of 42 years in prison, but "remains free" while appealing her graft conviction.
***
We're officially on Viber! Be part of our growing community and subscribe to Cosmopolitan Philippines now!