On March 28, 2021, Lorin Bektas posted a photo on IG where she sizzled in a black bikini. She completed her outfit with a white cap and unbuttoned denim shorts. The photo wowed Lorin's friends—Frankie Pangilinan commented "wowza," Angelina Cruz commented "wife," and Sam Cruz said, "omg marry me."
But Lorin's tito Richard Gutierrez sounded protective of her. He said, "Cover yourself. I don't want any of these guys checking you out."
Lorin simply replied, "HAHAHAHHAHAHA."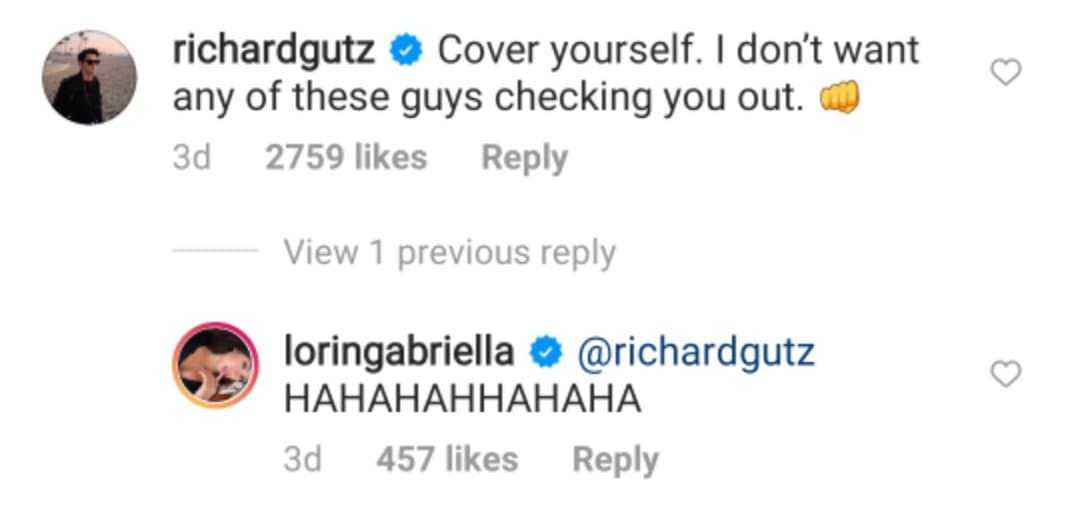 Continue reading below ↓
Recommended Videos

Richard wasn't the only one who wasn't cheering for Lorin because of her photo. Lorin's mom Ruffa Gutierrez said, "Nag shorts ka pa!"
Although she didn't say anything, Lorin seems to have found her mom's comment hilarious because she pinned Ruffa's comment, which now has more than 3,000 likes, on her post.

Lorin is no stranger to posting bikini pics, and neither is she new to being told to cover up. In April 2019, after she'd shared snaps from her Thailand trip, an Instagram user advised her that her body should be for someone special. The comment reads, "Itago mo yang katawan mo iha...Dapat may pinaglalaanan yan na special na tao. 'Wag mong ipagkalandakan."
Lorin responded, "My body doesn't belong to anyone else apart from me po. That means if I want to show it off, as long as my family is ok with it (which they are) then I will." She added, "Girls should be able to choose whether they want to be more conservative or showy depending on what they feel comfortable with, not for a 'special na tao' because that special person, whoever they may be, doesn't own me and should be ok with me being confident in my own skin.... In conclusion, I will not make 'tago my katawan' for anyone else and will continue to do what makes ME happy and confident, and I encourage everyone else to do the same, whatever that may mean for them! Thanks for your input though."