In a K-pop world filled with so many good-looking idols, Rowoon of South Korean boy group SF9 is widely popular for his godly visuals (his nickname is literally *face genius*). But more than just a pretty face, Rowoon is actually a super talented vocalist, dancer, and actor. These days, the idol-turned-actor is not only preparing for a much-awaited SF9 comeback but he's also starring as the dashingly handsome and loyal royal tutor Jung Ji Un in the sageuk drama The King's Affection. The drama, which also stars Park Eun Bin, recently took the top spot on Netflix Philippines' TV show list.
Curious about the drama's hardworking lead star? Here are eight facts about The King's Affection actor Rowoon:
1. Rowoon was born on August 7, 1996.
ICYDK, Rowoon is actually his stage name! His real name is Kim Seok Woo and it has a very special meaning. "My grandfather gave me the name. Seok stands for mineral and Woo stands for helper. He wanted me to help others and contribute to the world," Rowoon shared in an interview. 
Rowoon's real name *might* have also influenced his life philosophy. "Although I am still a work-in-progress and I have to put in effort throughout my life, I think my strength is the fact that I want to be a good person. There is no clear-cut standard about being a good person, and everyone has a different perspective on it. Wherever I am, I want to bring good vibes," he told Men's Folio Singapore.
ADVERTISMENT - CONTINUE READING BELOW ↓
2. He is the lead vocalist and visual center of SF9. 
Did you know that SF9 is a product of yet another trainee survival show? All nine members participated in Mnet and FNC Entertainment's reality show Dance Or Band. Then known as NEOZ Dance, the now SF9 members competed against NEOZ Band for a chance to debut. They won and made their debut in 2016. 
In an interview with Esquire Korea, Rowoon talked about trainee life with the SF9 members: "We used to fight a lot in the past. In fact, trainees compete with each other over who debuts first. Then, suddenly, we became a team and lived together in the dormitory. Even when we practice, there are situations when everyone becomes sensitive and there are fights. Now we know each other's likes and dislikes so well that we get along."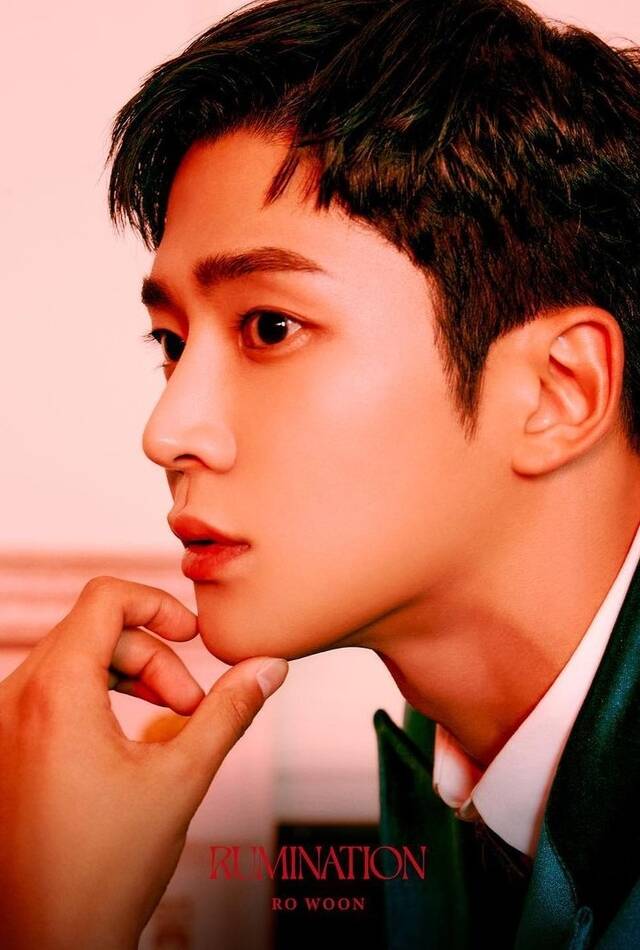 After almost four years since their debut, SF9 won their first-ever music show trophies for "Good Guy" in January 2020. Rowoon and the rest of SF9 will be making a comeback on November 22 with their 10th mini album "Rumination." 
3. Rowoon made his acting debut in School 2017.
He played the role of a K-pop idol for his first drama! Rowoon starred as Kang Hyun Il, a transfer student and member of a popular boy group. Hyun Il, whose stage moniker is Issue, is *shocker* not as popular as the other members, leading to his removal from the group.
In an interview with Cosmopolitan Korea, Rowoon revealed his thoughts on being a celebrity in Korea, saying, "If there's something that I've learned while working in the entertainment industry, it's that nothing works out just because you're good-looking. I want to make myself better on the inside rather than my outer appearance and I hope I can show that through my music or acting." 
He added, "I am very grateful to be doing this work at such a young age. Of course, I also have to take responsibility. I think taking responsibility means that my abilities are recognized."
Rowoon certainly got recognized for his talent as he continued to land supporting roles in dramas like About Time and Where Stars Land before bagging his first-ever lead role.
4. His breakout lead role is in the 2019 fantasy drama Extraordinary You.
Based on a popular webtoon, Rowoon plays the titular character Haru who starts out as an unnamed extra in a comic book. He catches the eye of Eun Dan Oh (Kim Hye Yoon), another minor character who's unsatisfied with her fate. The two eventually decide to go against the plot and make their own destinies. Rowoon won the Best New Actor award at the 2019 MBC Drama Awards for his performance in the drama. 
ADVERTISMENT - CONTINUE READING BELOW ↓
Rowoon is known to be pretty vocal about his thought process as an actor. He shared, "I used to consider the characters as different people but now I consider them as different versions of myself. I have a sensitive side and a friendly side. It's like borrowing characters to portray those different sides of mine."
"There are times when I need to express everything, but there are times when I need to conceal things in order to convey the emotion more deeply," he said in an interview with Esquire.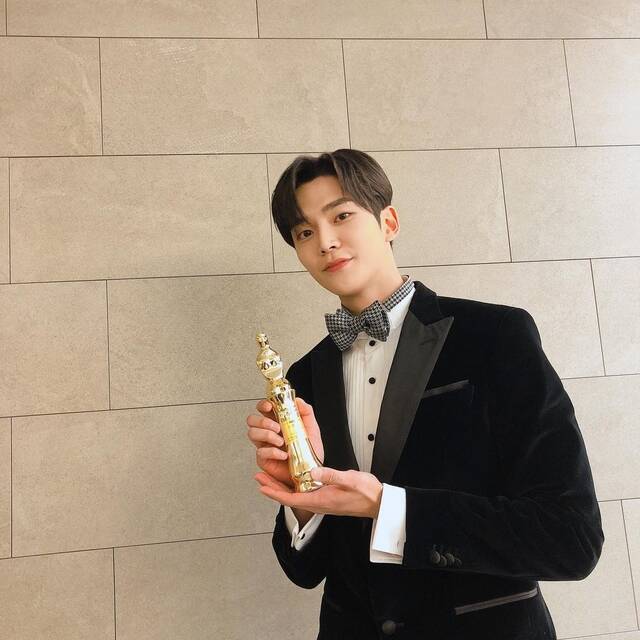 5. Rowoon had a girlfriend before his debut. 
While on Happy Together, Rowoon reacted to rumors that he only learned about love and romance through reading books. He got super honest about his dating history and replied, "I had a girlfriend before I made my debut and I thought of my memories with her while acting. She was my first love."
He also detailed what kind of boyfriend he's like! "When I heard that she was sick, I brewed some tea and brought it to her. I'd take the intercity bus to bring her porridge. I think anyone would do that for the person they love."
6. Rowoon is an in-demand beauty brand ambassador. 
He has modeled for skincare and cosmetic brands like Innisfree, Klavuu, Biotherm Homme, and Estée Lauder Korea. 
7. You can follow him @ewsbdi on Instagram.
Stay updated with his latest projects and endorsements by following Rowoon on Instagram! On rare occasions, you might also be treated to adorable selfies like the one below: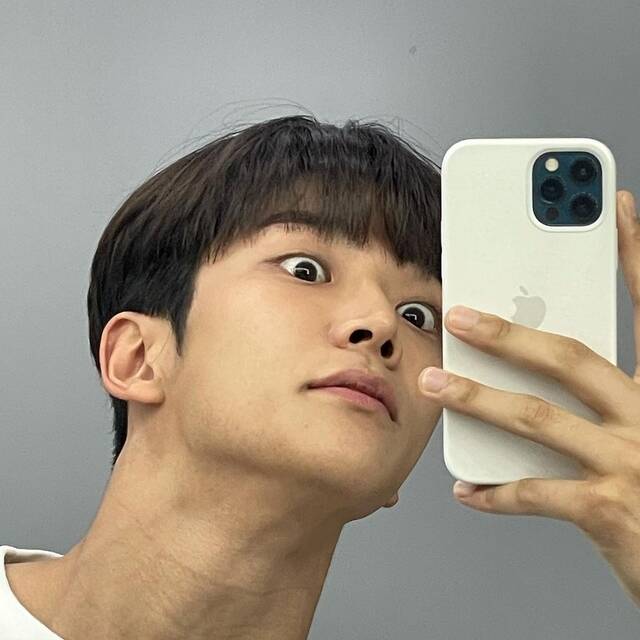 8. Rowoon is booked and busy with two dramas.
Aside from The King's Affection, Rowoon has also been cast in the upcoming 2022 fantasy drama Tomorrow alongside Alice actress Kim Hee Sun! 
***
We're officially on Viber! Be part of our growing community and subscribe to Cosmopolitan Philippines now! 
ADVERTISMENT - CONTINUE READING BELOW ↓