True story: I'm an introvert. Or I was one. I really don't know anymore. Ever since last year's lockdown happened, things have been confusing! I first turned to my usual me-time activities like baking, journaling, and K-drama binges. I didn't mind not seeing friends for a while—my friends and I aren't clingy, anyway. But as the COVID-19 situation stretched on, I eventually sought out new connections and communities. One way is by joining online groups and later on, virtual gatherings like quiz nights, Zoom parties, and more. 
READ ALSO: A Quick Guide To The Cast Of 'Running Man'
The Running Man online fan gathering
As we welcomed 2021, I got this notification about an event by the Running Man PH (RMPH) Facebook group. It was for the 6th Annual Fan Gathering, and this time, it was going to be online.
I've been a fan of the variety show for years (along with my siblings), and I've always been instantly fond of people who share the same love for the show. I've been dying to join the gathering for years, too. The last two times I almost joined didn't fall through because life happened, and I was working that time, plus I had a baby. When I was finally ready to join...slots ran out! My heart fell because I hesitated at first. I couldn't believe I let the chance pass again. Haay, regrets.
READ ALSO: 10 Best Korean Variety Shows To Watch On Netflix And Viu
Luckily, after a day or two, slots opened up! So I signed up, waited for the registration confirmation, and paid P500 via online bank transfer. The fee included a race start kit with awesome merch like an ID and lanyard, a multi-purpose scarf, and—best of all—an easy-ripping nametag.
Continue reading below ↓
Recommended Videos
When you sign up, you could pick which teams (named after the cast members) you wanted to join. Eventually, I ended up in Team Ji Suk Jin. He was not at the top of my list, but he's not at the bottom, either, so it was fine. What matters is, I got in! I was one of the 180 total players.
The missions
The virtual fan gathering was set to be a four-part event taking place every Sunday of February. Before the first day, leaders were assigned and teams were already given the first mission: To create a cheer video. Our team lead called for ideas and volunteers right away—who'll compose the cheer, sing or dance (or both), and edit the clip.
I thought of one of my favorite Running Man (RM) missions: In episode 214, half of the cast had to perform like a K-pop group and they did an amazing rendition of "One Night Only" from the movie, Dreamgirls. They rewrote it as a thank you song for fans around the world.
I took inspiration from that and wrote lyrics about Team Suk Jin supporting RM—all love, no hate. The team helped in refining the lyrics, and we proceeded to record the audio and some clips to accompany the cheer. TBH, it was difficult to get the whole team (all 20 of us) to participate and submit recordings on time. Everybody had their own lives outside the game, after all. But eventually, we did get to produce a video that hyped us for the upcoming missions. 
Then, the other missions were revealed bit-by-bit. The announcements and live games were all done on the app called Discord, where you could make chat servers, create voice channels, and stream games (which were also live-streamed on the RMPH Facebook page).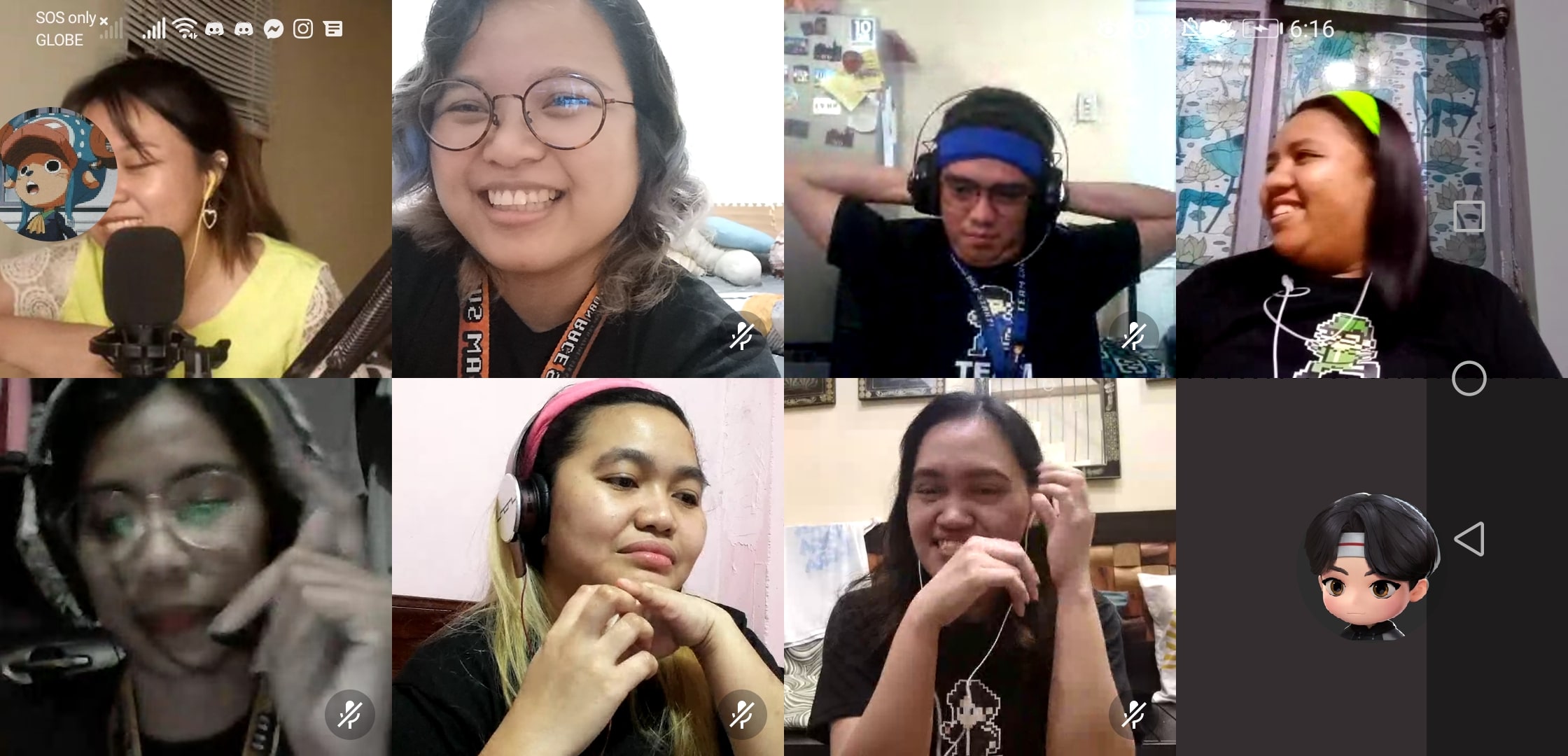 Some games required just one or two players on each team, while others required five or more. You could sign up for any, but the exact mechanics were unveiled only a couple of days before the event day. Every time you win, you get points for your team. The cheer video with the most likes also got additional points. Some online games were familiar: online charades, guess the tune, spot the difference, and food BINGO. There were also virtual variations of exciting Running Man games like the Pop-Up Pirate, lip-sync, and the Mystery Box game.
The games triggered my competitive side—same as that of my teammates and other players. But as our team has always said, what's more important than winning is we did our best and had fun. There were glitches along the way, too. Like in everyday work or online classes, there were times when we had to wait for participants who were having technical or internet connectivity issues. We all just kept powering on, not just for the prize (a box of more RM-related goodies) but also for bragging rights! 
The PDs
In the world of Korean variety shows, PDs (a.k.a. Program or Production Directors) are the people tasked to decide what content to broadcast. What I really appreciated about the RMPH PDs (the team of organizers) was their dedication to make this gathering so fun and memorable. They had various surprises, and they really went all out with their effort for the players. Another thing is that during the live games, they waited for a long time so that everyone will get to play. Their silly jokes and overall good vibes were infectious, too!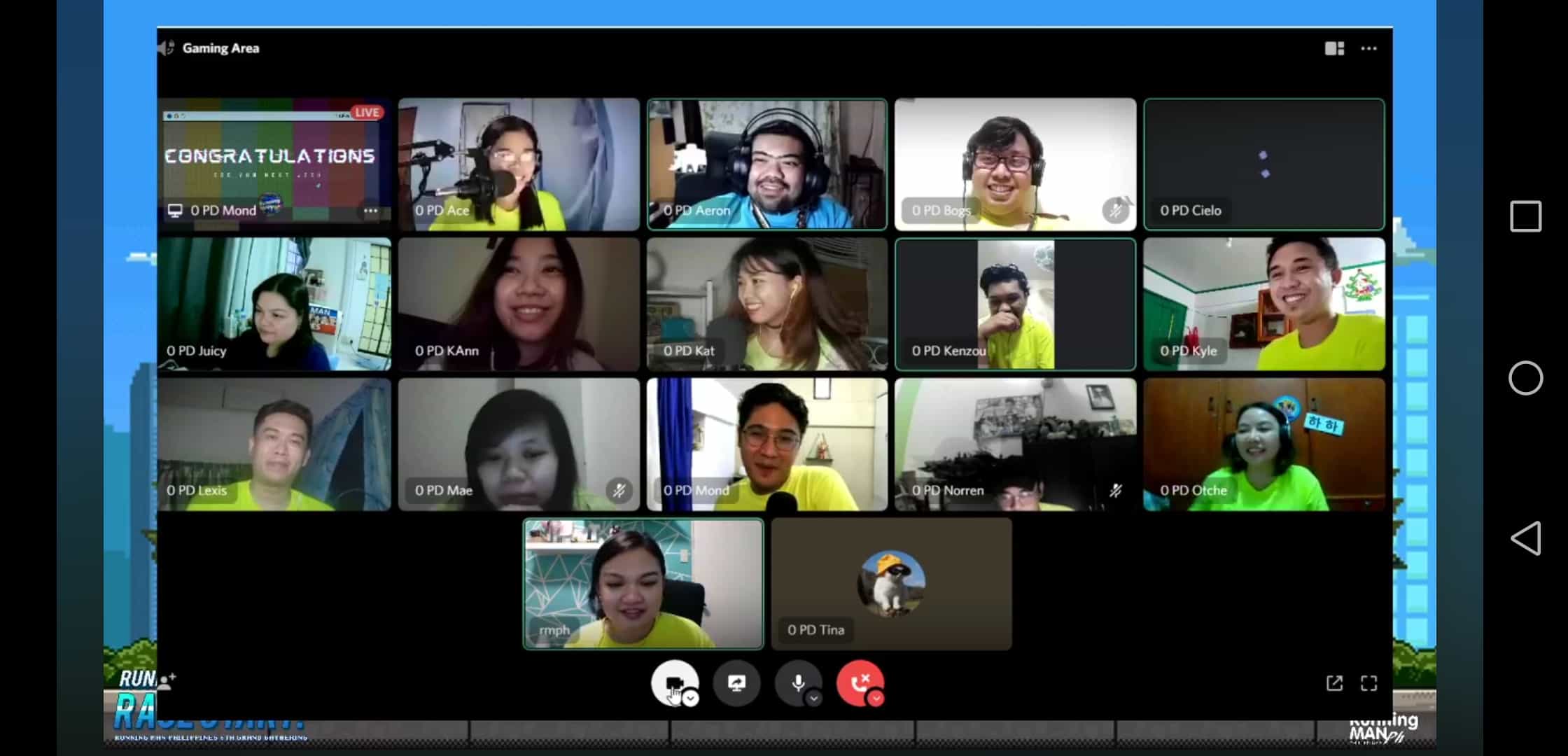 After the gathering, I got in touch with PD Janhelle Escueta, who was the tech support for the fan gathering. The 32-year-old works as a marketing supervisor but she's also the head admin of RMPH. In an exclusive interview, she was kind enough to take us ~behind-the-scenes~ with the help of the other PDs (a solid team of 21 in total!).
What made you decide to organize a gathering and push through with a virtual event?
Janhelle: We've been hosting annual Running Man fan gatherings since 2015. It's different from the usual K-pop fan gatherings because we hold competitions and play actual Running Man games like nametag ripping. Since a lot of our followers are still looking forward to attending one and considering the current pandemic situation, we've decided to do one virtually. [What's great is that it] gave PH Runners who are residing outside Luzon a chance to participate.
Could you tell us about the surprise judges for the cheering videos?
J: We've been in contact with Inang or Ms. Happee Sy even before the announcement of the [postponed] Running Man Fan Meet in Manila. We've done a few projects with her including the Running Man VLive Event (with Globe) as well as the Fan Club Night last December. Ms. Happee also attended our last gathering held in Bayanihan Center.
Tiny or Jkt1ny is the best friend of Kim Jong Kook (one of the Running Man members) and a close friend to the cast. We've seen him in a few photos visiting the Running Man set and hanging out with the cast. We've been following each other on Twitter and have been exchanging DMs. We messaged him if he can be one of the judges and fortunately, he agreed.
What future RMPH events can we look forward to?
J: Aside from the fan gathering that we will definitely do again next year (hopefully in-person na), the upcoming Running Man Fan Meet in Manila is something every PH Runner should look forward to. We will be working on the fan projects and we'll surely make it worth the wait. We might also do live online shows and game nights so be sure to follow our social media accounts to be updated.
What were the challenges or the most difficult parts of the event?
Jessica Formanez, one of the PDs assigned to the winning team, said it was the brainstorming sessions. "Assessing whether each game is doable, operational, and—most importantly—fun to do virtually. Then, as Game Masters, all ears and eyes must be focused on the game to be fair at all times. If the game took three hours, that meant three hours with no commercial break, toilet break, or water break." Note: Game days took anywhere from seven to eight hours typically!
Aeron Reyes, one of the MCs, added: "The most difficult part of the event was the internet connection, especially during the games. It was challenging for us as we needed the player to come back from the disconnection to continue playing the game."
Bonding over glitches
The fan gathering definitely had so many highlights. One of them is when the PDs revealed that there was a spy among each team. We didn't really suspect anyone, just like in Running Man! So we were surprised when it was one of our teammates who had "glitches" from time to time. I had my internet connection and phone give up on me a few times, too, so my team also suspected me. No hard feelings or anything, though—they were all part of the game.
Mond Barcelon, another MC, shared, "A lot of brainstorming sessions and revisions happened when we were still conceptualizing the catch about the 'Glitch' and how the spy team will exist in the duration of the event. The [PD] team talked about it almost every day and finally seeing the Runners get surprised and entertained during that reveal made it more fulfilling." Eventually, the winning team was determined via the iconic roulette game and the penalty ended up going to the spy team. Candid screenshots of their faces will be used as the RMPH cover photo for a month.
I asked our team leader, Emlyn Serdiña what she thought of the gathering since she's been attending the annual event for years: "Masaya and super enjoy! Despite this pandemic, the PDs made this possible pa din for us to experience what RM is about. I think I enjoyed it more compared to the live gathering kasi mas mahaba 'yung interaction ng team. Mas nakilala din namin ang isa't isa and mas naging close and na-build 'yung camaraderie and friendship."
In the end, the best part for me were the new friendships I formed because of the event. We had practice games, strategy meetings, and pep talks. It's like I found new brothers and sisters that share my interests! We still keep our chat group active, and I'm also friends with a lot of them on FB and IG. They're even planning an in-person meet-up soon. I will always treasure the experience with my team and our bond. I look forward to playing with them again next year or in any other upcoming event!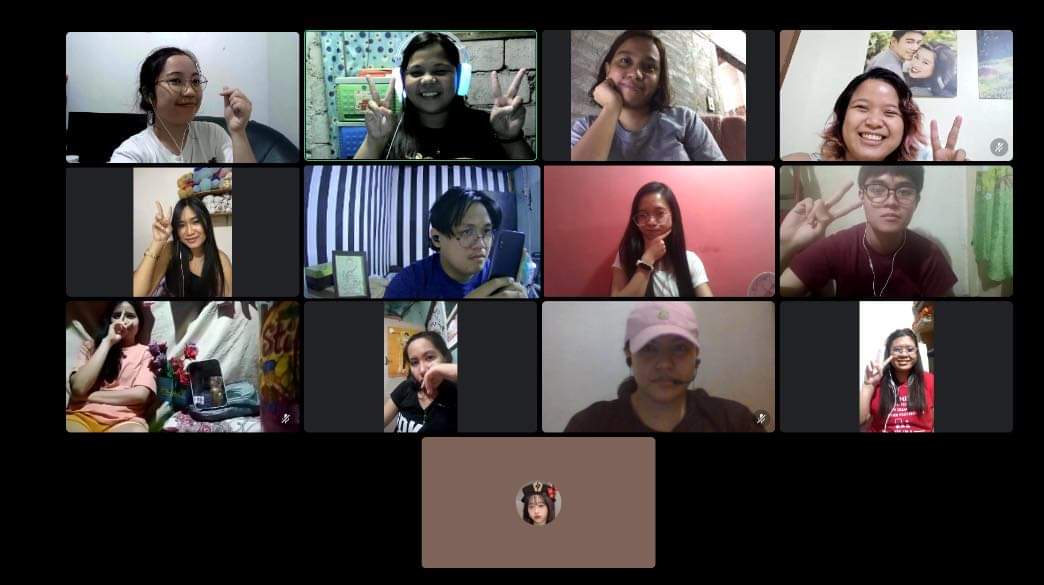 You can stream episodes of Running Man on Viu.
MORE ABOUT RUNNING MAN
How To Recreate The Outfits Of The 'Running Man' Cast Members
Lee Kwang Soo Officially Leaves 'Running Man'
K-UPDATES