Taylor Swift is trying her hand at this whole acting thing, and as part of getting into character for her role in the movie Cats, she's fully embracing her new identity as a literal cat. 
Rebel Wilson posted an Instagram Story of the call sheet for the movie, and it lists a bunch of cast member's names next to their characters, including some very serious actors like Judi Dench, Ian McKellen, and Idris Elba.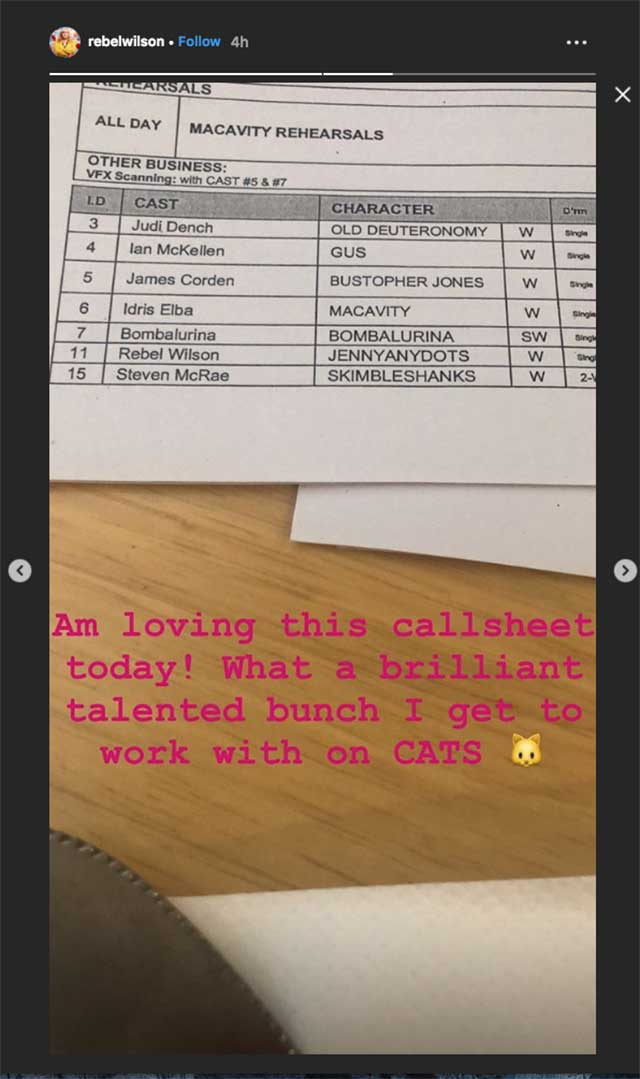 But next to Taylor Swift's character, Bombalurina, it doesn't say "Taylor Swift." It just says Bombalurina, which is odd considering hers is the only name that doesn't appear on the sheet.
Continue reading below ↓
Recommended Videos
Sure, it could just be a mixup, but it's also possible that Taylor is so committed to her role that she refuses to even use her real name during rehearsals. It takes of a lot of concentration to be a cat, probably. No distractions allowed! The old Taylor can't come to the phone right now because she's too busy being an animal, or something.
It's also possible that Taylor's boyfriend Joe Alwyn has been giving her some pointers. In case you didn't know, Joe is a very serious actor who's committed enough to ~the craft~ to wear a wig in his movies. See this important photo from the set of The Favourite.
BRB, counting down the days until we see Taylor's dedication come to life on screen.
Follow Emma on Instagram.
***
This article originally appeared on Cosmopolitan.com. Minor edits have been made by the Cosmo.ph editors.