December 30, 3030 Update: The song, which is officially called "Siguro Nga," is now available for streaming! 
***
OPM band Sponge Cola recently surprised their fans with a brand new song. And it wasn't just any other song: It was inspired by everyone's new fave K-drama, Start-Up! The song, which is tentatively titled "Team Good Boy" and written by frontman Yael Yuzon, is—you guessed it—told from Han Ji Pyeong's perspective. Sponge Cola has been working on a new album during quarantine, and it will be released early next year. As expected, the lyrics of "Team Good Boy" are super painful. The chorus goes...
"Siguro nga ikaw ang habangbuhay kong nakawala
Ang tadhana ay mapagsamantala
Sa isang saglit, wala ka na
Nalingat saglit, wala ka na" 
Continue reading below ↓
Recommended Videos
In Start-Up, "Good Boy" Han Ji Pyeong (Kim Seon Ho) became pen pals with Seo Dal Mi (Suzy) when they were young, but he used the pseudonym Nam Do San—a random name he saw on the newspaper. Many years later, a grown-up Dal Mi desperately looks for her first love Do San, and Ji Pyeong CONVINCES THE REAL DO SAN (Nam Joo Hyuk) to meet her! The little ~charade~ goes on longer than Ji Pyeong expected. As he develops feelings for Dal Mi, Dal Mi and Do San fall for each other. And because second lead syndrome is real, a lot of fans have been rooting for Ji Pyeong to win Dal Mi's heart.
In a phone interview with Yael Yuzon, he told Cosmo.ph that even though he is definitely #TeamGoodBoy, he certainly doesn't hate Nam Do San. Read on to find out more about our new fave fanboy and his love for Start-Up: 
On how he became a Start-Up fan
Believe it or not, Start-Up is only the third K-drama Yael has watched. He liked Hyena and Kingdom, which both starred Ju Ji Hoon, but it was Start-Up that got him sooo invested—he's now even part of the "rambulan" fan pages! Prior to the interview, he was rewatching episodes of the series and had just purchased a Start-Up shirt.
It started with him just seeing random Start-Up scenes while Karylle, his wife, was watching...and he eventually realized how moving it was! "Ang una ko pang storyline na na-capture, hindi yung love story, yung father story: so he was pitching a business tapos nagdudugo yung ilong niya. What's happening? Doon ako unang na-intrigue. I'm sure some version of this story has been done. Pero yung element lang na a corporate guy is pitching something, looking for investors—it's very now, it's very global, everything about this feels like it could happen. Except for the letters part, wala naman gumagawa noon masyado. It feels so grounded in truths happening within my circle of friends, pitching businesses, mga ganyan. Despite it happening thousands of miles away in Korea, feeling ko nagyayari rin 'yon [dito]."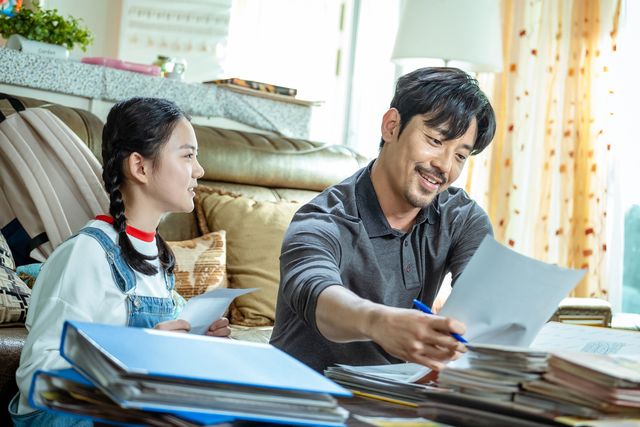 "That story is just so Cyrano De Bergerac meets Twelfth Night. There's a very classical Shakesperean quality to it that I like," Yael shares. Dal Mi being an amazing CEO despite not being "a techie" and Ji Pyeong and halmeoni's relationship as the root of the story are more of the reasons why he loves the show. "I [also] want to throw in the theme of real versus counterfeit and how it ripples throughout the story: an app that verifies handwriting legitimacy, an app that helps us see what's right in front of us. Ang dami e. Pati yung blindness and how it's the blind who can truly see, yet an app is made to bridge the two." 
He adds: Some people don't like things that are trending and some people naman jump into things because they're trending. Ako, if it speaks to me, I'll like it regardless."
View this post on Instagram
On why so many people (including him) are on Team Good Boy
Why is the public so in love with Ji Pyeong? Yael says that part of it is because we were introduced to Ji Pyeong and his backstory first, while Do San's childhood didn't surface until much later in the series. He adds that one thing we have to keep in mind is that as audiences, we see EVERYTHING transpire. The characters, however, aren't aware of most of what's happening in the story: "Hindi naman nakikita ni Dal Mi yung poetry ng kwento nila ni Good Boy e. As far as she's concerned, there's a guy who used to send her letters, made her happy, and then nakilala niya yung isa pang guy na hindi pala siya totoo. Pero na-in love na siya sa character na 'yon."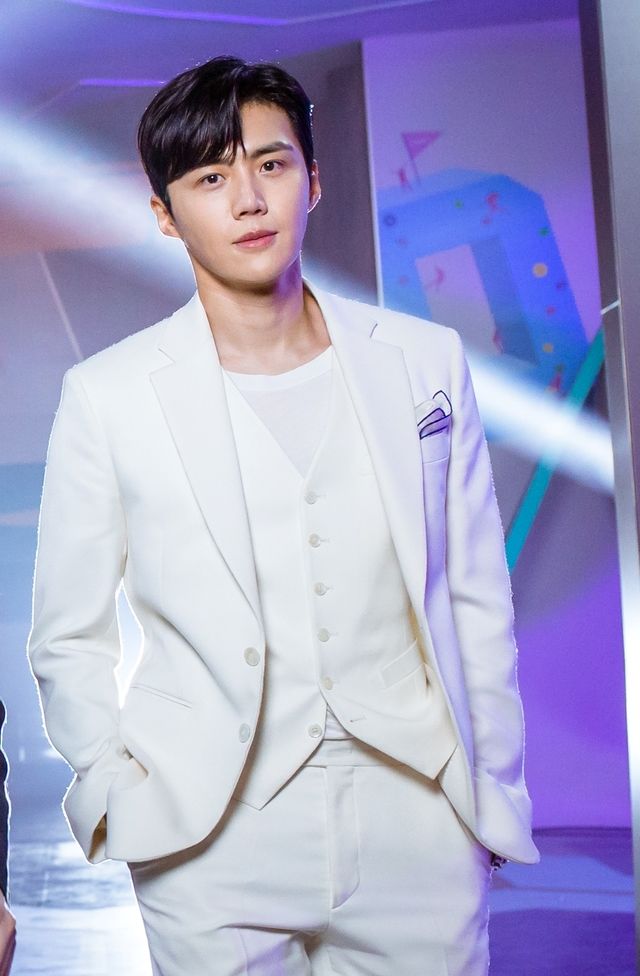 "The characters aren't watching this show, they're living it. So I think that's why marami talagang Team Good Boy. At maiintindihan mo kung bakit maraming Team Nam Do San. Clearly, the guy loves her. The girl feels more for the now kaysa doon sa dati. May nostalgia versus the current. It will always speak to you, like the past. Ang bigat!"
On one of his favorite Ji Pyeong scenes
Yael shares that he ~identified~ the exact moment Ji Pyeong fell in love with Dal Mi: "Yung part na they're playing that card game tapos may sinabi siya na, 'why is this such an important thing?' Tapos sinabi ni Dal Mi na, 'well, for some people kasi, something normal, a simple card game, can mean so much to someone that we'll never know.' Napatingin siya doon, na parang ang galing naman ng sinabi mo. Kaya naman mahalaga sa kanya yung game, kasi he was an orphan. That's why when the time jump happens and he gets some family time with Dal Mi, parang 'Uy this is exactly what I want.' It's the home life, with the lola, and a girlfriend...he always just kind of wanted to belong."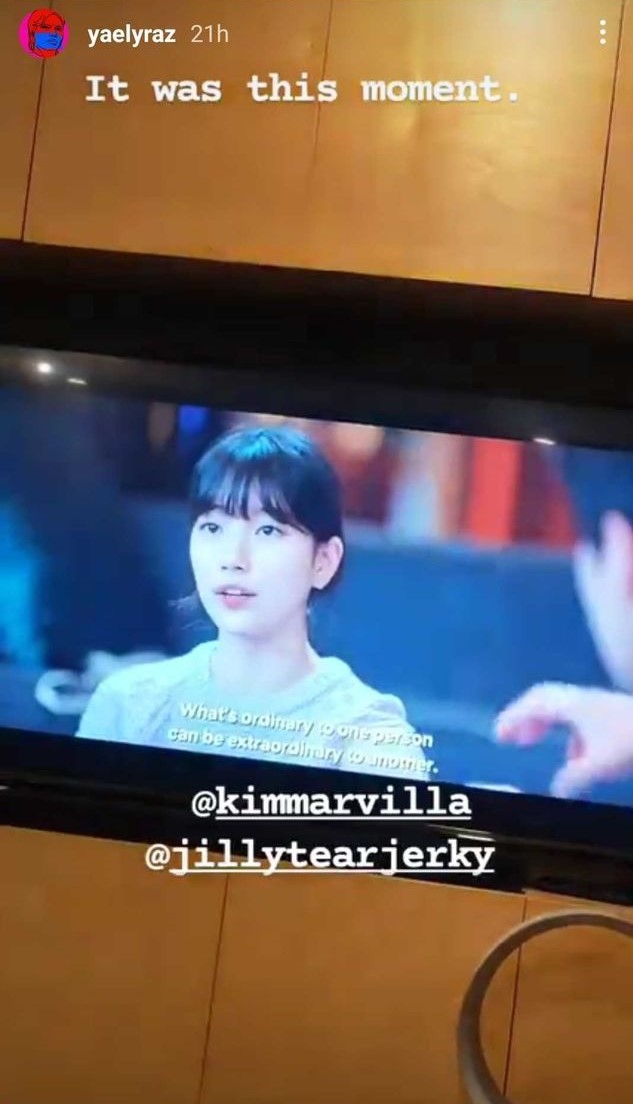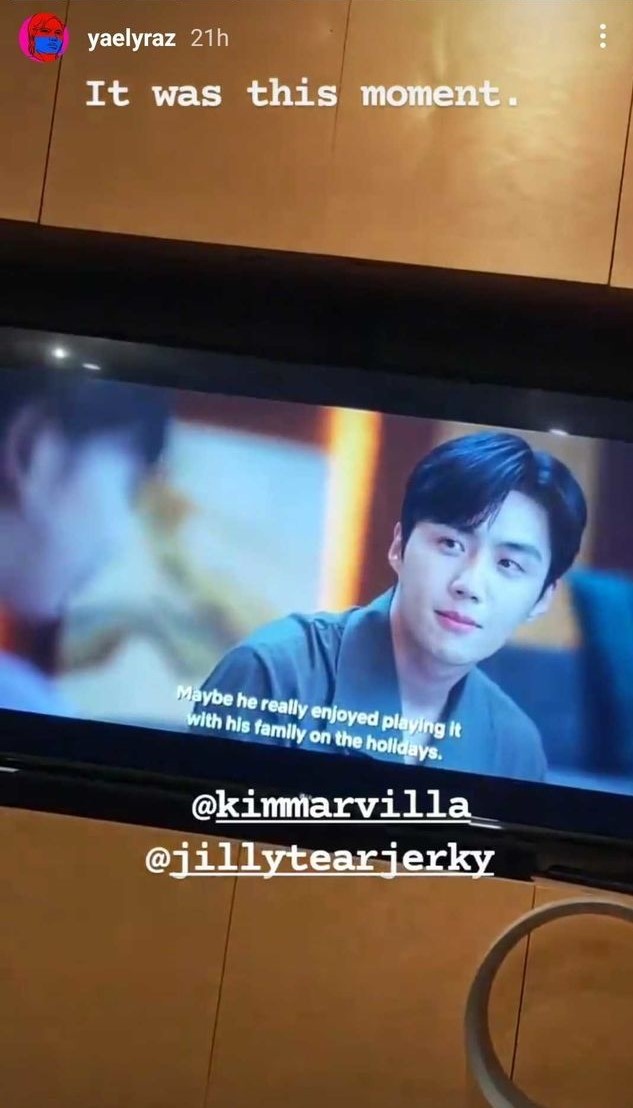 On the process of writing the song, "Team Good Boy"
Yael wrote the song right after watching Episode 9 of Start-Up and the band recorded it just a few days later. Even though Ji Pyeong's "Why can't it be me?" line while standing in the rain isn't his favorite, it was one of the moments that made Yael write the song.
"'Di ba yung [ending ng] Episode 9 nagtitigan sila sa mailbox. Tapos yung mukha ko, 'oh sh*t, oh sh*t, oh sh*t.' I walked to the guitar...and started writing. Tapos pina-edit ko lang yung lyrics sa bassist namin, yung strength ng bassist namin is Filipino writing e. A few tweaks here and there. Maybe after three days, we recorded the final version. Normally the process is, you write a song, you arrange it, and then you record it. And then it takes a while. Ito, nasulat ng Sunday or Saturday, pero na-record na ng Tuesday." 
The final title is yet to be determined, though. According to Yael, "Feeling ko ["Team Good Boy"] can limit kasi someone else's interpretation. It's a very common story. Ako, off the top of my head I can name friends who went through something similar. You're just there, always there for someone. Taga-salo every time they fall. Pero never ka nakikita as anything romantic, friend-zoned ka e. Or in this situation, parang kuya-zoned, older cousin-zoned. Kasi alam naman ni Dal Mi na type siya ng guy e. I don't know what you call this zone. No man's land." 
On his *dream* ending for the show
Of course, Yael still wants Dal Mi and Ji Pyeong to end up together. Sure, we're down to the last two episodes, but that doesn't mean a major plot twist is impossible! He also acknowledges (as we all should) that Nam Do San isn't a ~bad person~ and that Do San truly cares for Dal Mi, too. "If it doesn't [work out], as my song suggests, yung last line na 'Kaya hanggang ngayon/ Kahit lumipas na ang pagkakataon/ 'Pag naririnig ko ang pangalan mo/ Ako'y ngumingiti't pumipikit,' I don't think Good Boy's life will fall apart if this doesn't work out. She will always be the one that got away." 
***
We're officially on Viber! Be part of our growing community and subscribe to Cosmopolitan Philippines now!
Follow Lily on Instagram.