In the world of K-pop, I'm learning just now that a fan should never say never. I seriously thought I would never be able to add a new group to stan on my list… but boy, am I proven wrong time and time again! Add the fact that their song is one of the trending ones in both Instagram Reels and TikTok, it's really hard not to get curious about K-pop's newest stars: TREASURE.
I'm definitely a newbie Treasure Maker (the name of their fandom), and I'm happy to get to know these boys a lot better. And if you're also jumping in on the TREASURE trail just now…
Here are seven things to know about TREASURE:
1. TREASURE was formed through the reality survival program, YG Treasure Box.
As the nature of the program suggests, YG Treasure Box is a reality show that aimed to produce YG Entertainment's newest boyband. The show ran from November 2018 to January 2019, with 29 hopefuls vying to become the next biggest K-pop idols.
ADVERTISMENT - CONTINUE READING BELOW ↓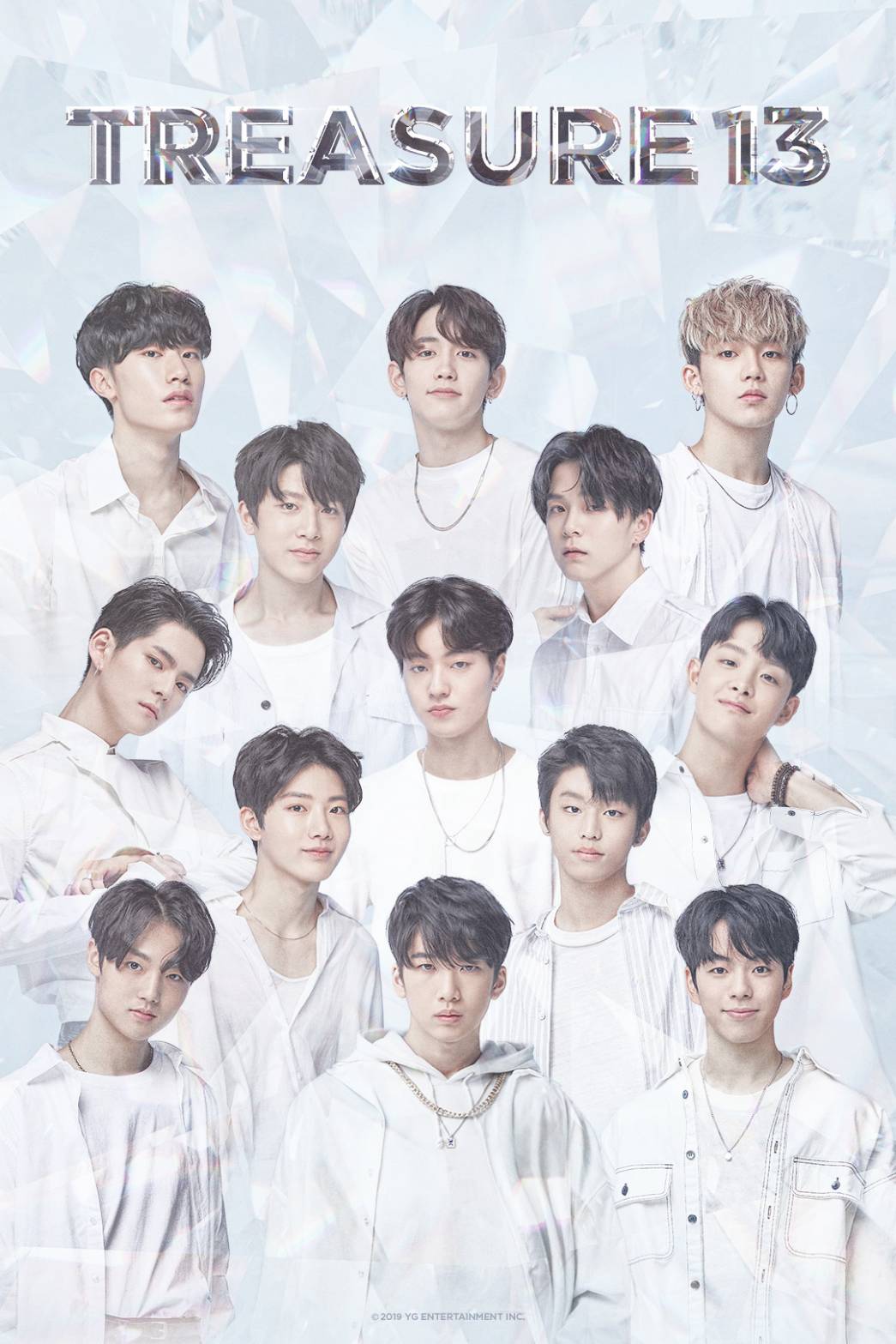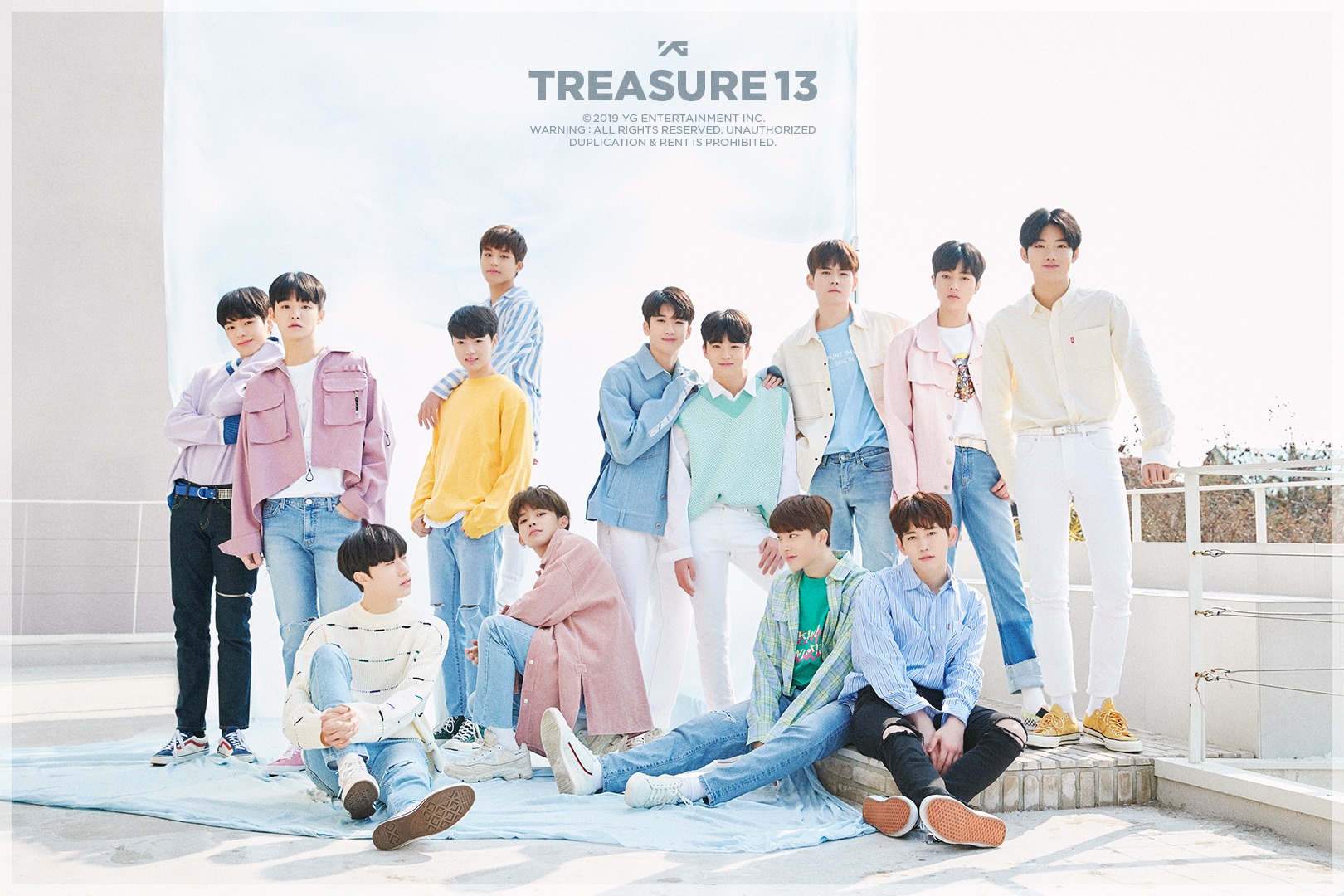 In the end, seven out of 29 were selected to become members of TREASURE. A couple of days later, six boys from the same group of hopefuls were selected to become members of another new group called MAGNUM. All 13 members will debut initially under a group called TREASURE 13. However, they will also be promoting as TREASURE and MAGNUM separately.
2. TREASURE debuted on August 7, 2020
It took more than a year after winning YG Treasure Box for the boys to finally make their debut. In the end, the two groups were merged into one group and, thus, TREASURE debuted in August of 2020. The group is composed of eight Korean and four Japanese members, namely Choi Hyun Suk, Park Ji Hoon, Kim Jun Kyu, Yoon Jae Hyuk, Bang Ye Dam, Kim Do Young, Park Jeong Woo, So Jung Hwan, Kanemoto Yoshinori (Yoshi), Takata Mashiho (Mashiho), Hamada Asahi (Asahi), and Watanabe Haruto (Haruto). The group initially had 13 members but Ha Yoon Bin decided to leave the band to pursue a solo career.
ADVERTISMENT - CONTINUE READING BELOW ↓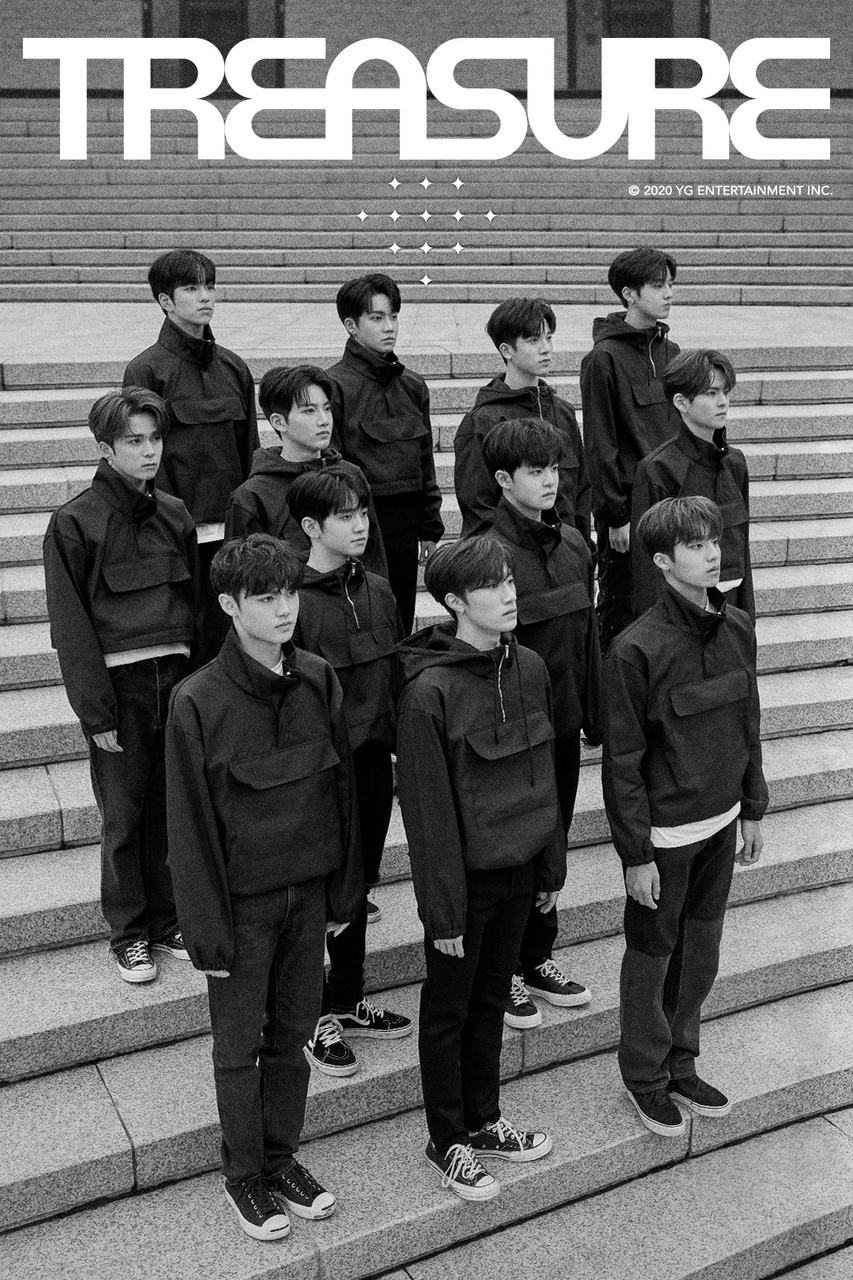 The 12-member boy band, YG's first since 2015, released their first-ever album, The First Step: Chapter One. Even before its release, YG announced that pre-orders for the album had already reached 150,000, a record-breaking and history-making number for the company. Their debut single, "Boy," also proved to be a hit track! The song, which credits Hyun Suk and Haruto as co-writers of its lyrics, reached the top spot on the iTunes Top Songs charts in 19 different countries in Asia, Europe, and the Middle East. The "Boy" MV also reached six million YouTube views in less than a day since its release. Talk about worldwide influence when they're just getting started!
ADVERTISMENT - CONTINUE READING BELOW ↓
3. TREASURE released three more albums under the First series.
Following the success of their debut album, TREASURE showed no signs of stopping. During their debut year, the boys released two follow-up albums: The First Step: Chapter Two in September 2020 and The First Step: Chapter Three in November 2020.
Fresh from the oven, "I Love You," The First Step: Chapter Two's title track immediately soared to the top of the iTunes Top Songs charts. Their third lead single, "Mmm," followed the same chart-topping fate, hitting the number one spot in the iTunes Top Songs charts in eight countries, including the Philippines. It also topped Japan's Line Music's and Rakuten Music's rankings.
TREASURE - (I LOVE YOU) M/V
TREASURE - (I LOVE YOU) DANCE PRACTICE VIDEO
TREASURE - (MMM) DANCE PERFORMANCE VIDEO (HALLOWEEN ver.)
The First series culminated with the release of their first studio album, The First Chapter: Treasure Effect, in January of 2021. The album is released in both digital and physical formats, with the former having 10 tracks in total while the latter has 12. Both versions contain the title tracks from the previous three albums, as well as additional songs that showcase the boys' wide range of musical styles. The studio album also includes, "My Treasure," whose lyrics were co-written by Hyun Suk, Yoshi, and Haruto.
ADVERTISMENT - CONTINUE READING BELOW ↓
TREASURE - 'MY TREASURE' M/V
Five months since their debut and with four chart-topping albums under their belts, TREASURE has already sold a million albums and is clearly on their way to global domination.
4. TREASURE won numerous rookie awards in the year of their debut.
Proving their status as a force to be reckoned with, TREASURE took home several awards in 2020 alone from some of the industry's biggest award-giving bodies. This includes, but are not limited to, the Rookie Award at the 2020 Asia Artist Award; the 19th Korea First Brand Awards; the 35th Golden Disc Awards; and the 30th Seoul Music Awards. They also took home the Best New Male Artist trophy at the 2020 Mnet Asian Music Awards, and also made it to their Top 10 list of Worldwide Fans' Choice.
5. TREASURE made their Japanese debut in March 2021.
TREASURE's popularity knows no bounds. Not only are the boys popular in their home country—they are also a huge hit in the Land of the Rising Sun! In fact, the boys are so popular there that even before their official Japanese debut on March 31, 2021, the Japanese version of "Boy" has already clinched the top spot of Line Music's weekly Top 100 chart.
ADVERTISMENT - CONTINUE READING BELOW ↓
TREASURE - BOY (Japanese Ver.) M/V
The boys' first full Japanese album is The First Step: Treasure Effect, which contains the same 12 songs from their Korean album. TREASURE also had the privilege of recording "Beautiful," which is the theme song of the animé, Black Clover, and is also included in their debut Japanese album. Following its release, the album quickly rose to the top of Line Music's Top 100 charts, Rakuten Music, and even Oricon.
6. TREASURE held their first fan meeting and starred in their own web dramas in 2021, too!
2021 proved to be another busy and successful year for the group. Following the release of their first studio album as well as their Japanese debut, TREASURE finally got the chance to meet their Treasure Makers through their first fan meeting, TEU-DAY. The two-hour event happened in October 2021 where the boys got to perform in front of an online and live audience.
ADVERTISMENT - CONTINUE READING BELOW ↓
TREASURE - [T.M.I] EP.19 PRIVATE STAGE 'TEU-DAY' Behind The Scenes
But not only are the boys talented in singing and dancing—they have acting chops, too. The TREASURE members starred in the eight-episode supernatural thriller, The Mysterious Class, which aired on their official YouTube channel. The web drama is about a group of students from Boseok Boys' High School who are trying to figure out who among them is an actual ghost.
TREASURE - WEB DRAMA EP.1
Capping off an eventful and fruitful year, TREASURE was again recognized as one of the Top 10 bands for the Worldwide Fans' Choice award at the 2021 Mnet Asian Music Awards.
7. TREASURE released their first EP in February 2022.
TREASURE's latest project is their first EP, The Second Step: Chapter One. This new album proved to be highly anticipated (and understandably so) since their last releases were in January 2021 in South Korea, and March 2021 in Japan. The anticipation reflected in the unbelievable volume of the EP's sales: Hanteo reported that the album sold 540,000 copies in its first week of release alone! The Second Step: Chapter One also proved to be a hit internationally as it placed number one on the iTunes Top Album charts in about 30 countries! The title track, "Jikjin," is another TREASURE hit, too, earning the boys their first-ever music show trophy from Show Champion.
ADVERTISMENT - CONTINUE READING BELOW ↓
The B-side track "Darari," which is a song co-written by Ye Dam, Hyun Suk, Yoshi, and Haruto, is also another fan favorite, especially in the TikTok space. The song has become a dance challenge on the popular social media platform and labelmates Hoony (Winner), Yunhyeong (iKON), and Somi, as well as other fellow idols such as NCT's Haechan and Stray Kids' I.N. have all been seen jumping in on the "Darari" craze.
TREASURE - (DARARI) Acoustic ver. by BANG YE DAM
Just last March 14, TREASURE was one of the three Best New Artists (Asia) awardees at the Japan Gold Disc Awards. At the rate these boys are going, I think it's safe to say that they're on the right track to superstardom. I can't wait to see what these guys have in store for their Treasure Makers next.
MORE GUIDES ON K-POP GROUPS:
Everything You Need To Know About ENHYPEN
Everything You Need To Know About The Members Of The K-Pop Boy Group, BTS
ADVERTISMENT - CONTINUE READING BELOW ↓
Everything You Need To Know About The Members Of The K-Pop Boy Group, SEVENTEEN