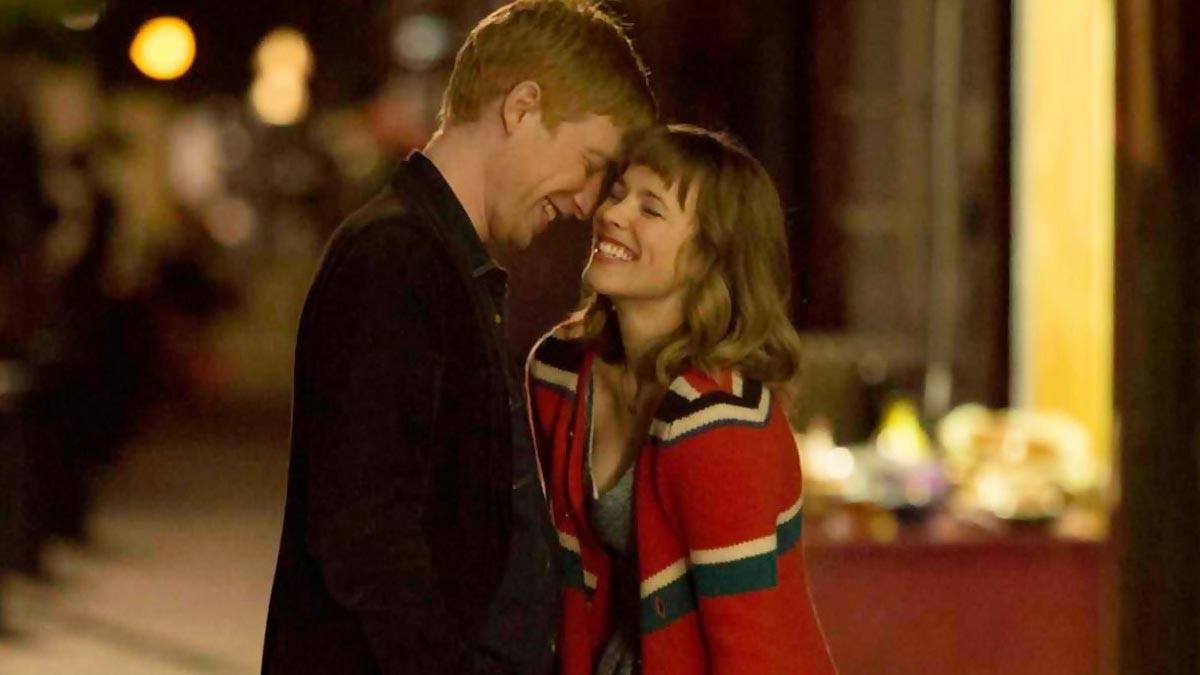 1. Going The Distance
Starring: Justin Long, Drew Barrymore
Erin (Barrymore) is interning for a newspaper in New York City and one night, she meets Garrett (Long) in a bar. Sparks fly, but Erin has to fly back to San Francisco to finish her journalism degree. So hopelessly in love, the two decide to make it work long distance.
2. Friends With Kids
Starring: Jennifer Westfeldt, Adam Scott, Jon Hamm, Kristen Wiig
Long-time best friends Julie (Westfeldt) and Jason (Scott) are the only two people in their barkada who aren't married. They decide to become co-parents and of course, things get really complicated.
3. About Time
Starring: Rachel McAdams, Domhnall Gleeson, Bill Nighy
On his 21st birthday, Tim (Gleeson) finds out that the men in his family can time-travel. Through this ~special gift~, Tim tries to improve his life and falls in love with an American girl (McAdams).
4. What If
Starring: Daniel Radcliffe, Zoe Kazan, Adam Driver
Medical-school dropout Wallace (Radcliffe) gets semi-friendzoned by Chantry (Kazan), who lives with her long-term boyfriend. They try to be "just friends," but we all know that if there's chemistry, that's pretty much impossible.
5. Penelope
Starring: Christina Ricci, James McAvoy
Because of a curse passed down through generations, Penelope (Ricci) was born with a pig's snout. To protect her from ridicule, her mom forbade her to venture out into the real world. Thinking that the only way they could break the curse is for Penelope to marry one of her kind, they set up meetings with a bunch of suitors, which is when she eventually meets Johnny/Max (McAvoy). 
Follow Ysa on Instagram. 
Recommended Videos