Still not over the Game Of Thrones finale? Love it or hate it, here's one way you can return to Westeros. Local motel chain Victoria Court has the Throne Party Suite inspired by the famous throne room in the Red Keep. Located in their Gil Puyat branch, the suite comes with replicas of the iron throne and a sword. LOL!
According to their website, their Cuneta branch also has a room called The Throne featuring replicas of the iron throne, sword, and House Targaryen sigil. So whichever GoT couple you ship, you know where to go for your fantasy role-play needs.
Continue reading below ↓
Recommended Videos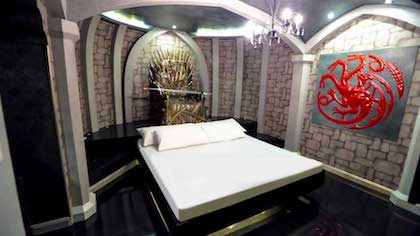 Follow Dyan on Instagram.