Hello there, You fans, here's some Penn Badgley content for you today.
During his interview at The Late Show with Stephen Colbert, he showed how effortlessly he can transform from charming to creepy without changing his expression. He also describes the process to be "shockingly simple!"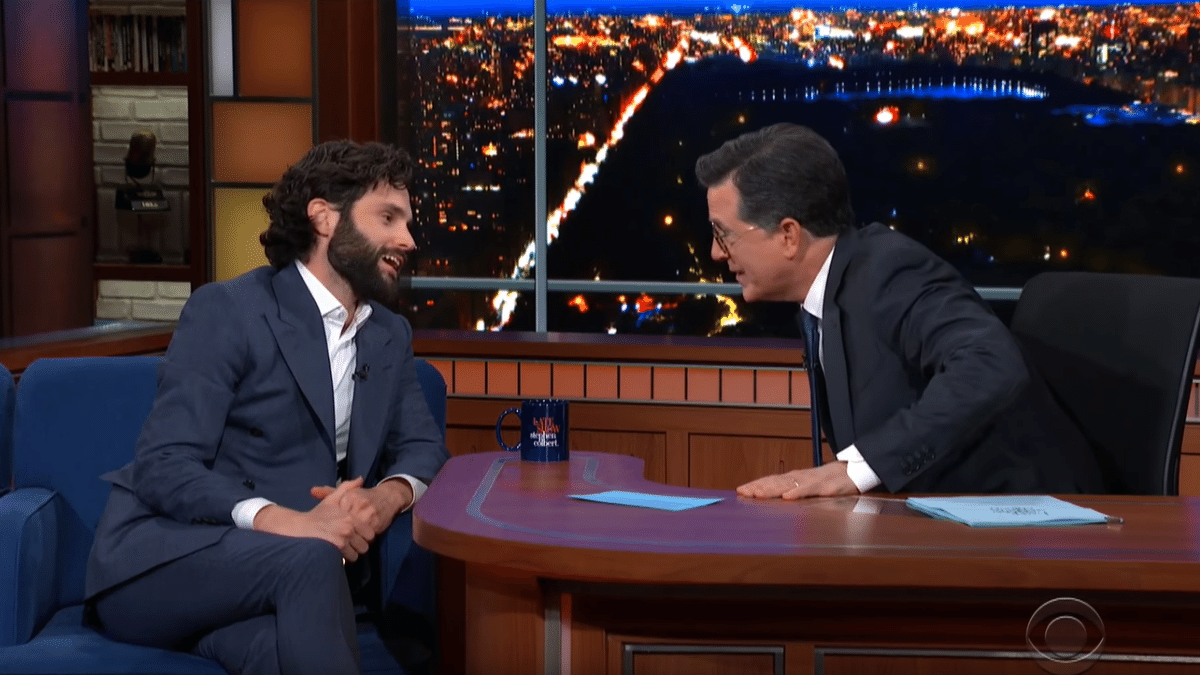 While discussing his character, Penn said that he thinks the show functions as a "social commentary."
He said: "It says something about how much we are willing to be patient and forgive someone who inhabits a body that looks something like mine, the color of my skin, these sorts of things, these sorts of privileges. And how much less willing [we are] to forgive people who don't fit those boxes."
Penn has already reminded viewers not to romanticize his bookstore manager/stalker/serial killer character Joe because, well, he's a murderer. So let's just admire the real Penn, shall we?
Continue reading below ↓
Recommended Videos
Watch his full interview with Stephen Colbert here, or skip to the five minute mark for the part where he ~transforms~ from charming to creepy.
Follow Trixie on Instagram.