If you've been on social media at all in the last few days, you'll know that the world is collectively losing their minds over the return of Adele. Not only has the Grammy Award winner been teasing fans with the release of new music, but she *officially* broke the internet last night too when she was revealed as this month's cover star for both British Vogue and Vogue US.
Speaking to Giles Hattersley for British Vogue and Abby Aguirre for the magazine's transatlantic sister, Adele took a deep-dive into her divorce from from Simon Konecki and her relationship with Rich Paul, as well as the fitness journey she embarked on during the pandemic.
Her fitness journey first found itself under the world's spotlight last year when the 33-year-old shared a photo of herself on Instagram. Fans couldn't help but point out the dramatic change in her appearance from when we'd last seen the star, and within days, Google was ablaze with the various diets and workouts that the singer had apparently used to achieve results.
"I think one of the reasons people lost the plot was because actually, it was over a two-year period," she said, addressing her 100lb (45kg) weight loss. But, as Adele points out in her interview, losing weight was never her intention, but rather a way to focus on improving her mental health. "I needed to get addicted to something to get my mind right," the singer explained, "It could have been knitting, but it wasn't."
ADVERTISMENT - CONTINUE READING BELOW ↓
She continued: "It was because of my anxiety. Working out, I would just feel better. It was never about losing weight, it was always about becoming strong and giving myself as much time every day without my phone. I got quite addicted to it. I work out two or three times a day."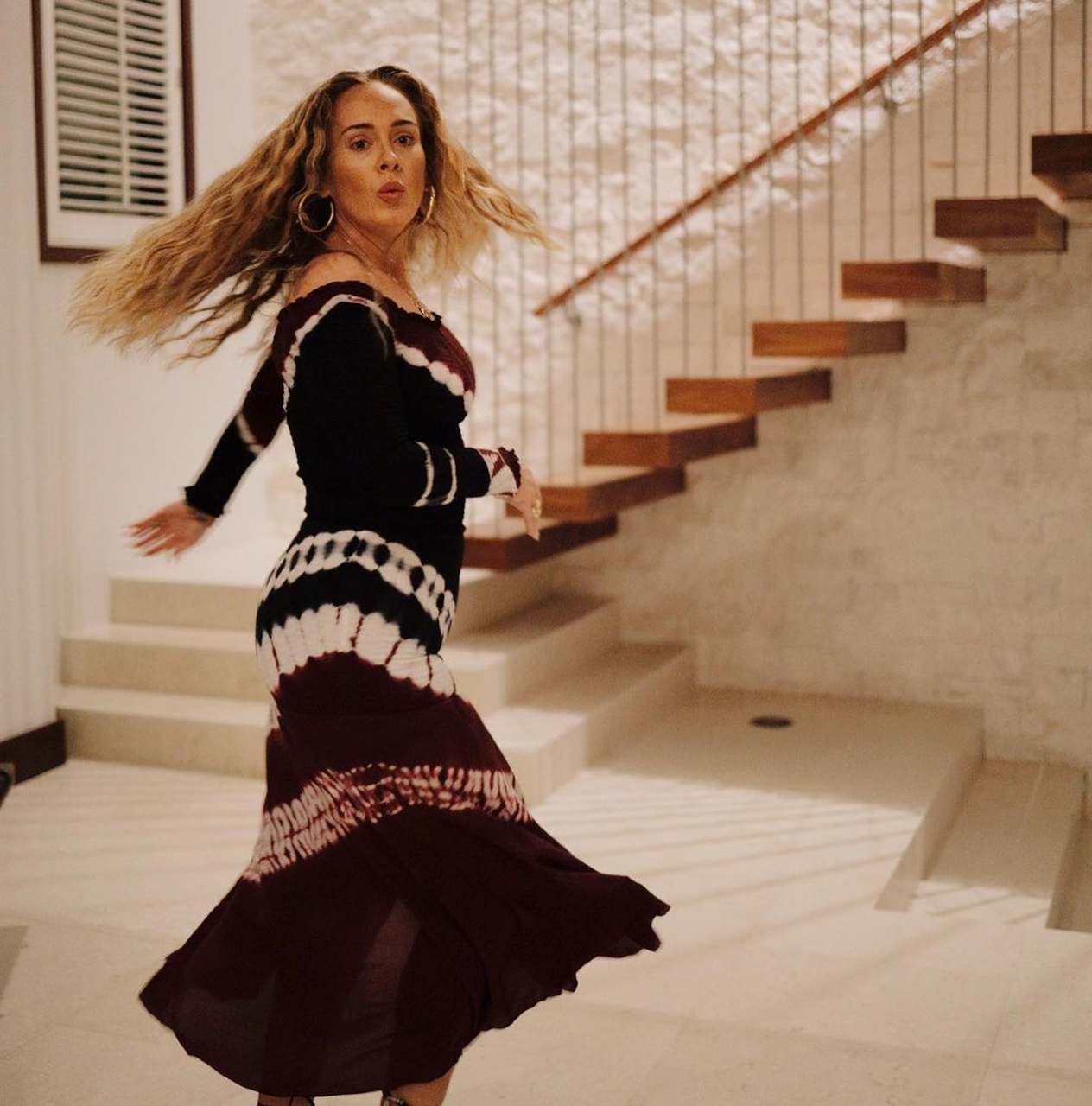 To stay motivated, Adele keeps her workouts adventurous, switching between cardio, weights, and low-impact exercises to avoid anything too repetitive. "I do my weights in the morning, then I normally hike or I box in the afternoon, and then I go and do my cardio at night," she said. "I do it with trainers," she added, although admittedly Adele stresses that this is "not doable for a lot of people" money-wise.
As for why she chose not to share her fitness journey with her fans, Adele highlighted how her body has been a focus of the public's attention for too long. "People have been talking about my body for 12 years," she pointed out, "[Now they] are shocked because I didn't share my 'journey'. They're used to people documenting everything on Instagram."
Taking back ownership of her body from the public is one of the reasons Adele chose not to profit from her weight loss. "Most people in my position would get a big deal with a diet brand," she highlighted, "I couldn't give a flying f**k. I did it for myself and not anyone else. So why would I ever share it? I don't find it fascinating. It's my body."
But her decision to keep her fitness journey quiet didn't stop other people from trying to make a profit off her, with plenty of trainers and dieticians attempting to sell or advertise the "key" to getting a body like Adele's. "A hundred percent of the stories written about me have been absolutely fake," she added, "The people that came out being like, 'I trained her,' I've never met in my life. It's disgusting. I cannot get over it."
"I haven't done any diet [either]," she continued, "No intermittent fasting. Nothing. If anything I eat more than I used to because I work out so hard."
She rounded off by taking the opportunity to dispel rumours that her weight loss has anything to do with getting a "revenge body" in the wake of her divorce. "That whole thing of like, 'Gets Revenge Body'… Oh my god," the singer laughed, "Suck my d**k."
Hear, hear!
Read the full interviews at British Vogue and American Vogue.
***
This article originally appeared on Cosmopolitan.com/uk. Minor edits have been made by the Cosmo.ph editors.