I've known Dianne Sibal since we were in grade school. Although we didn't hang out that often, we would always catch up through chat or sometimes meet for dinner with Paula, her best friend. When I received the news that she was about to undergo breast cancer treatment in 2019, I was shocked and I didn't know how to react. How could a beautiful person like Dianne (who also had healthier lifestyle habits than most people I know) get this disease? Since that fateful day, Dianne's family, friends, including myself, prayed hard that she'll win this fight and supported her in any way that we can. 
MORE ABOUT BREAST HEALTH
Fast forward to 2020, I'm happy to report that Dianne is finally free of breast cancer. In September, we talked about the importance of self-care, and she mentioned the things she has done to make herself feel better during the treatment. She wanted to share her story to help breast cancer patients take better care of themselves (physically, emotionally, and mentally) and motivate them to stay strong while fighting the disease.
When you were undergoing treatment, what were the physical changes you noticed?
Dianne: Post-mastectomy and lymph node surgery, I experienced lymphedema, an ongoing/chronic condition that makes the treated body part sensitive to skin problems, soreness, and swelling. I wasn't able to use my arm properly for months. There is no cure for lymphedema but I managed the condition by doing gentle exercises, massage, and going easy on the said arm (no heavy lifting, extreme pressure, etc).
ADVERTISMENT - CONTINUE READING BELOW ↓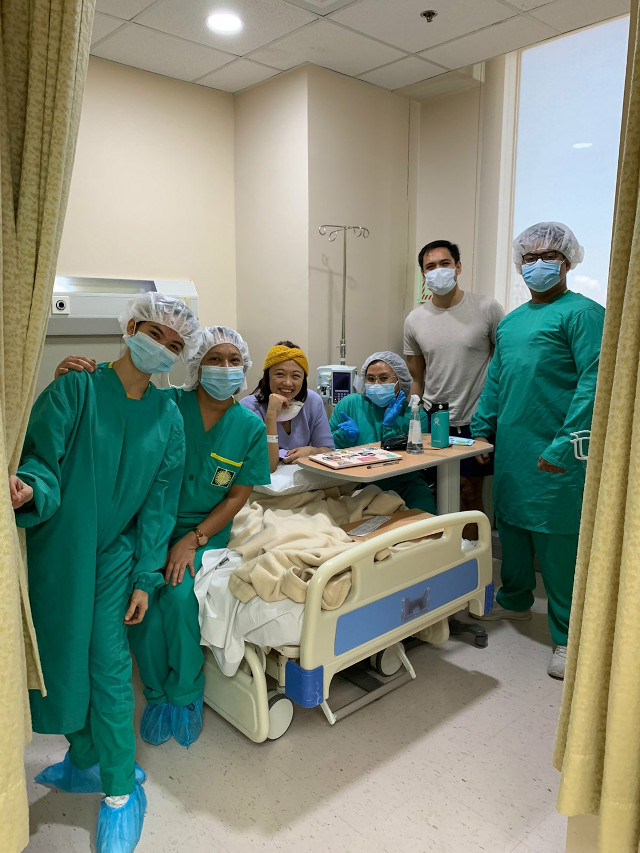 The medicines from chemotherapy and drug therapy are toxic. While I was undergoing chemo, I experienced fatigue, hair loss, nausea, vomiting, appetite loss, bowel movement problems, pain or soreness in hands and feet, and easy bruising and bleeding. My period has gone AWOL since I started treatment. My nails and skin were prone to getting dry or brittle, too. I get chemo-brain sometimes as well, or difficulty concentrating or recalling details. Radiation gave me sunburn and dry skin, and some sore throat for a while.
I was informed by my doctors that these treatments can inflict long-term damage on my heart, lungs, liver, kidneys, and reproductive system, so I did what I could to stay healthy—I ate well, toned down the meat and sugar, made sure I got plenty of sleep and exercised when I can.
We are aware that the whole experience was difficult, but was there a specific situation that you considered the most challenging part?
Dianne: The mental stress of researching and trying to understand my illness, so that I could make the best decisions possible for my health took a toll on me. I had family and friends to consult, of course, but ultimately the choice rested solely on my shoulders, and it took me a while before I was able to be at peace with the decisions I made.
I also just passed my one year mark since I got diagnosed so I had to undergo follow-up tests. Scanxiety is a real thing that cancer patients go through even years into remission because the fear (and very real possibility) of it coming back never really goes away.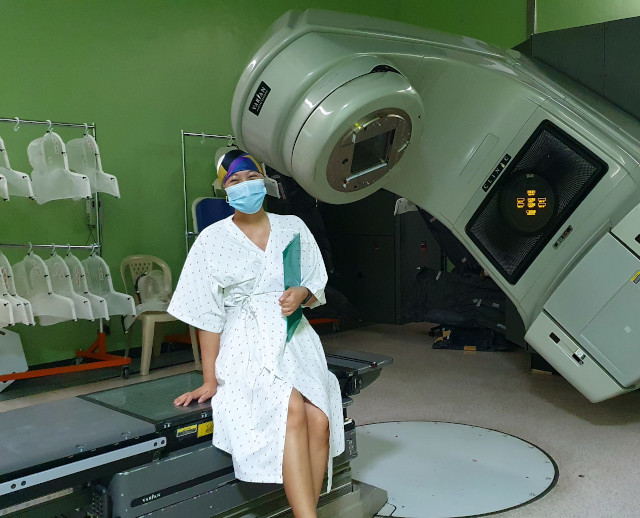 Finally, adjusting to the many big and small changes took a while to get used to. I had to accept that my body had certain limitations now that won't allow me to do, eat, or enjoy things I used to before. I had to learn how to balance living a healthier lifestyle while still enjoying life's pleasures. 
ADVERTISMENT - CONTINUE READING BELOW ↓
There was also the challenge of re-learning how to love myself and how I present myself to the world—sans hair and eyebrows—that was tough at first, but thankfully something I got used to and eventually embraced later on.
I had to accept that my body had certain limitations now that won't allow me to do, eat, or enjoy things I used to before.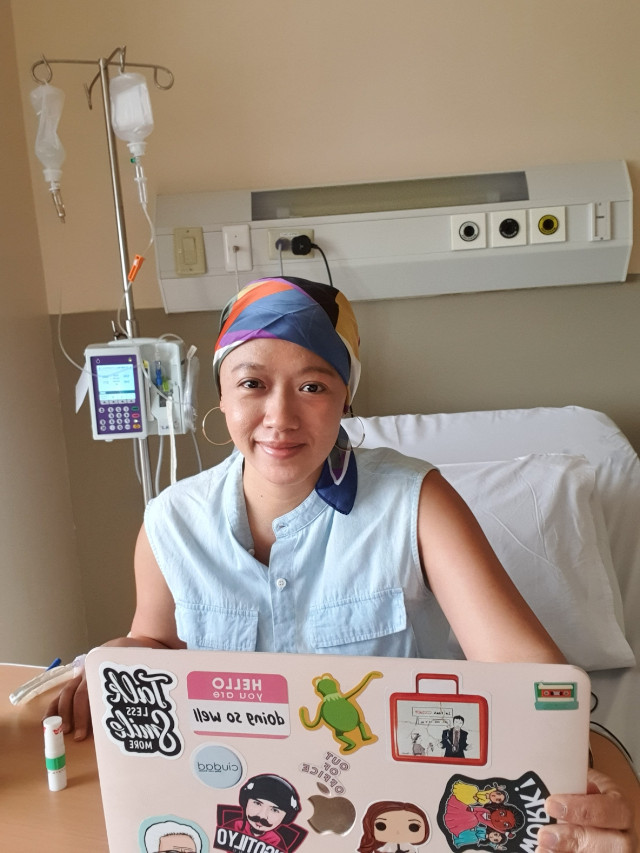 May we ask about the self-care activities you did during this time?
Dianne: My first three chemo sessions were the hardest to get used to, so I checked into a hotel for the weekend for a change of environment. I stayed in a place that was within walking distance to my favorite restaurants so that I would be encouraged to eat whenever I got my appetite back. My succeeding sessions were still tough, but a little more manageable so I chose to recover at home. Post-chemo, I had problems with sleeping so I would take up activities that relaxed me and allowed me to stay in bed—mostly bingeing on shows or catching up on my reading.
Once I got clearance from my surgeons and oncologists, I also indulged in gentle massages and facials every once in a while. They helped boost both my physical and emotional well-being.
My friends David and Ienne gifted me with a bunch of aromatherapy oils so I used them whenever I felt sick or had trouble sleeping. Candles and room scents also help create a more relaxed atmosphere when I'm trying to rest. 
I took vitamins, swam laps, got reacquainted with yoga, hydrated like crazy, became more conscious of what I ate (more veggies and fruits and definitely no alcohol), and spent quality time with friends and family. I also joined ICanServe, a breast-cancer-awareness and support group, where I was able to freely consult and swap stories with other survivors. I honestly believe that having a good support system is crucial in helping the patient get through this type of illness.
Just recently, I also booked a one-on-one therapy session, to get a mental-health check and maybe get helpful, new insights on how to deal with my illness moving forward.
I honestly believe that having a good support system is crucial in helping the patient get through this type of illness.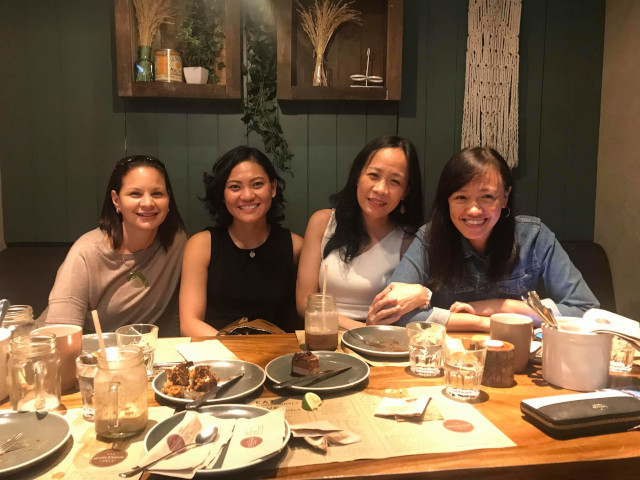 ADVERTISMENT - CONTINUE READING BELOW ↓
Did you still find time to use skincare and makeup products? Care to share the safe products to use?
Dianne: Self-esteem can take a hit when you're going through something like breast cancer. There are many unwanted changes happening in your body and a lot of them are things that are out of your control. For me, I latched onto things that I could control, to help me feel better about myself and boost my self-confidence. 
Because my body was already being assaulted by a toxic cocktail of cancer meds, I tried to make changes wherever I could in the products that I used for skincare. 
For skincare, I chose ones that didn't have harsh ingredients and kept things simple: Hada Labo toner, Simple facial wash, Cerave moisturizer, and Bioré or Glossier sunblock. Then, when I wanted to feel a little bit luxurious, I'd put on some Fresh Vitamin Nectar Antioxidant Serum or Kiehl's Midnight Recovery Concentrate before going to bed.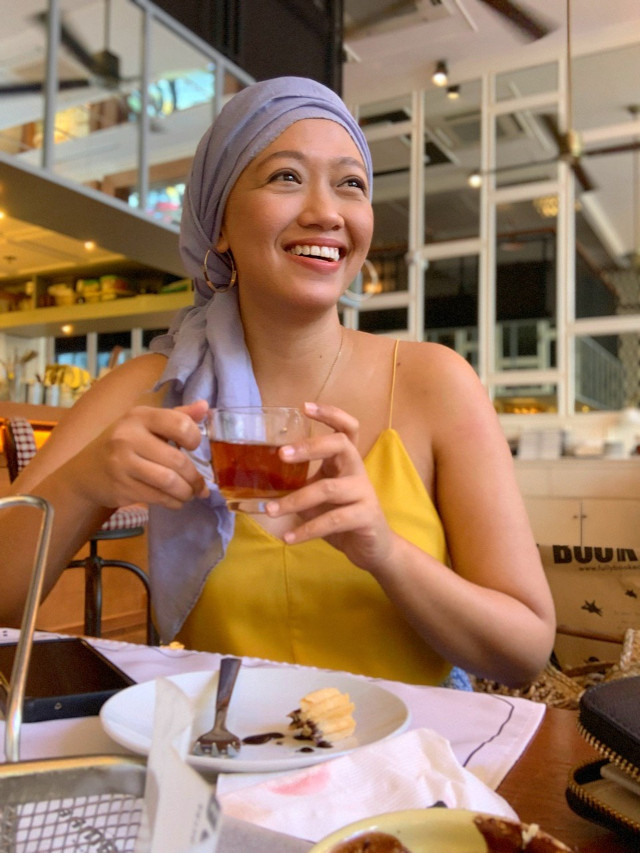 For makeup, my constants were the NARS Sheer Glow Foundation (or sometimes Happy Skin Good to Go Five Minute Fresh Face Summer Proof Foundation and Concealer so there's extra sun protection), Glossier Cloud Paint for my cheeks, Supergoop lip balm with SPF. 
Special mention: Brow products!!! You will need them if you lose hair during chemo. I got the Anastasia Dipbrow pomade and the Kate Tokyo brow pencil, when I'm too tamad to use a brush.
I also invested in headgear, to help me feel and look good, while I was going through my drug treatments. My best friend Paula bought me wigs, and I also got headbands, light scarves, and head wraps to cover up my head while my hair grew back.
How do you keep yourself going? How do you stay positive?
Dianne: I keep fighting for myself, of course, but the thought of wanting to be around for my family and friends is what really keeps me going. When I can, especially when at the hospital and I'm undergoing tests or need to make important medical decisions, I try to be as rational and calm as possible. I remind myself that I need to keep myself together and not panic because I'll need all of my energy to do the things that need to be done to get better.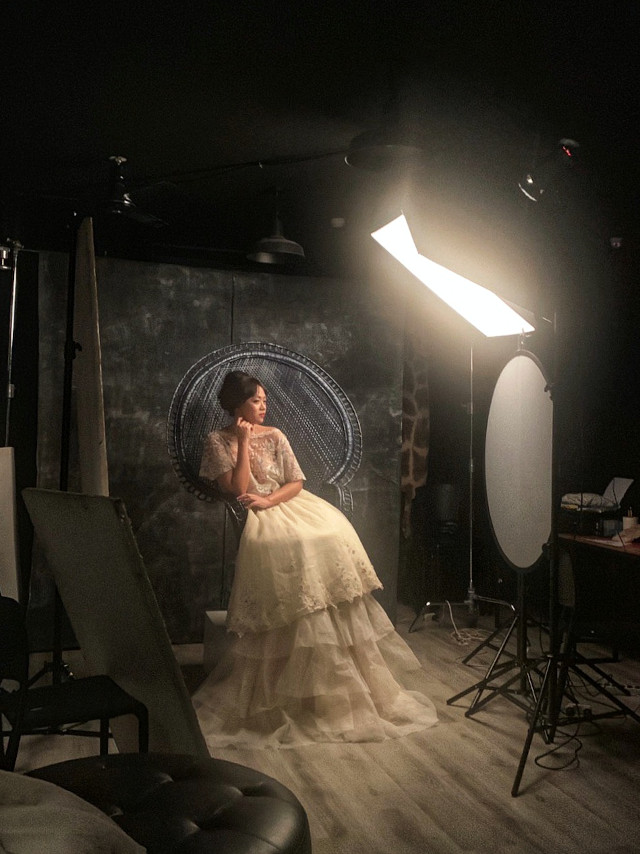 ADVERTISMENT - CONTINUE READING BELOW ↓
It doesn't mean of course that I don't have my down moments. For me, what worked was allowing myself to sit through the various emotions I knew I needed to feel—grief, anxiety, frustration, depression, fear—and then picking myself up after and forging on. I knew that if I let myself wallow for too long, I'd risk falling too deep into that dangerous well of self-pity that I might never get out of. I liked feeling useful, strong, and resourceful, in spite of my illness. It boosted my confidence in my ability to beat it and kept me optimistic for the future.
MORE ABOUT BREAST HEALTH
And while as mentioned, I need to accept certain limitations of my body now, I try my best to keep living the life I've always had. This grounds me, gives me a sense of purpose, and keeps me going.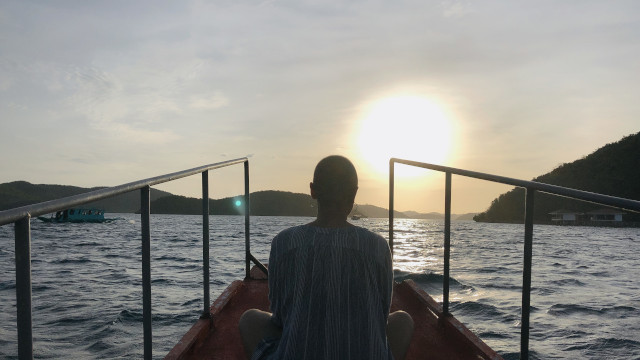 ***
We are officially on Viber! Be part of the Cosmo Viber Community by clicking here.