Lately, I find myself looking forward to Andi Eigenmann's Instagram Stories more than yoosh because of her daily workouts. I don't know, it feels like I'm doing it with her, you know? To be clear, I know I'm not actually burning any calories just by watching her do it, lol, but one step at a time, ok? ICYDK, Andi started a 20-day postnatal fitness challenge recently! 
Phase One of Andi Eigenmann's Fitness Challenge
On her first day, she ran for 10 minutes as a way to ease back into working out after having a baby.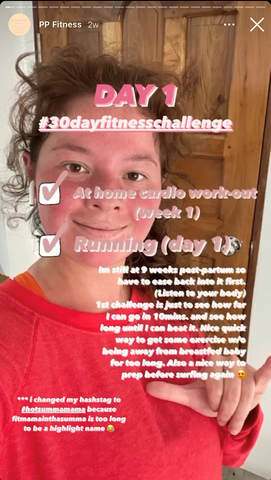 ADVERTISMENT - CONTINUE READING BELOW ↓
Many of her exercise moves focused on cardio: squats, jumping jacks, push-ups, mountain climbers, and lunges. She eventually added a jumprope to her routine, too!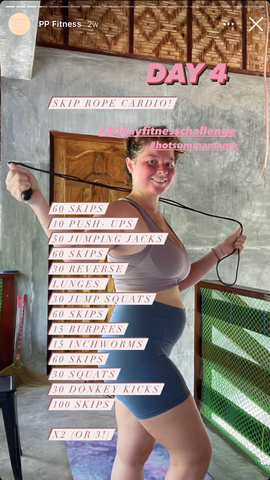 But Andi knows it's also super important to take a break when you need to, so she allowed herself some rest days. Listen to your body, you guys!
ADVERTISMENT - CONTINUE READING BELOW ↓
Recommended Videos
As a mom of three, she also got very real about how challenging it can be to squeeze a workout in. Plus, there are times talaga na you just feel lazy. On those days, Andi did something simple like 1,000 skips and a bunch of mountain climbers (instead of a full routine). She also shared some of the physical changes she noticed after a month. 
This is a shot of Andi before she began her fitness challenge: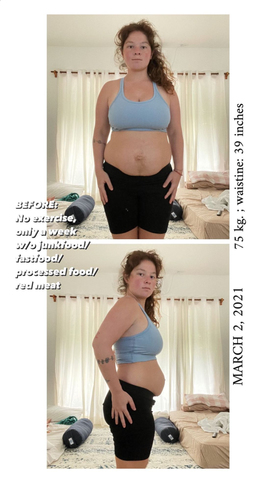 ADVERTISMENT - CONTINUE READING BELOW ↓
And here's a progress update: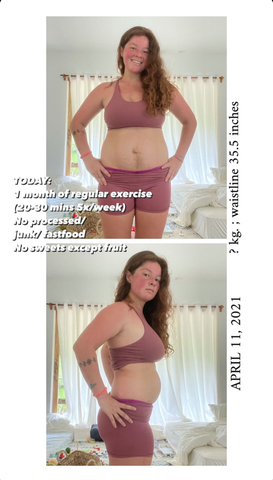 On Day 20, Andi said that Phase One of her fitness challenge was just so her body could get used to working out again. As a person who gets tired of repetitive movements, she'll be following fitness videos on YouTube naman for Phase Two!  
ADVERTISMENT - CONTINUE READING BELOW ↓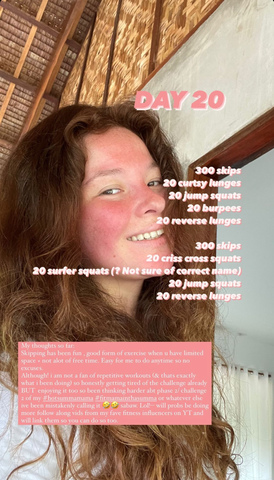 The young mom emphasized that you should consult your doctor about when it's safe for you to exercise again after giving birth. Lucky for us, Andi compiled all her workouts in a highlight reel, so just check her profile if you want to follow along!
***
What does your zodiac sign say about you? Subscribe to Cosmopolitan Philippines and find out!
ADVERTISMENT - CONTINUE READING BELOW ↓
EXPLORE COSMO