You know how some people say that Christmas is the most wonderful time of the year? Well, I honestly think Halloween can be considered a strong contender. I mean, think about it. You get to play dress up for fun, party with your friends, and binge-watch your fave scary or murder mystery movies. And who says adults can't go trick-or-treating? 
HALLOWEEN AT HOME IDEAS:
Sadly, given the ongoing pandemic, Halloween celebrations this year will most likely be different. But that doesn't mean you should stop yourself from being festive this spooky szn! You can still make plans for October 31 in the comfort of your own home. And to reminisce the *fun* Halloween nights we've all had, we asked girls from our Cosmo Community to share their most creative and pinaka-effort costumes over the years. 
ADVERTISMENT - CONTINUE READING BELOW ↓
Black Swan
"My Black Swan costume was a last minute thing. I was lucky that my sister was in production design, so I borrowed the costume from her. I added my own personal touch by using my fave black top. Oh, and perks that I'm a professional makeup artist! I really enjoyed doing my makeup and being creative with it. I got a lot of compliments! It seemed like I was really the character from the movie." –Sassa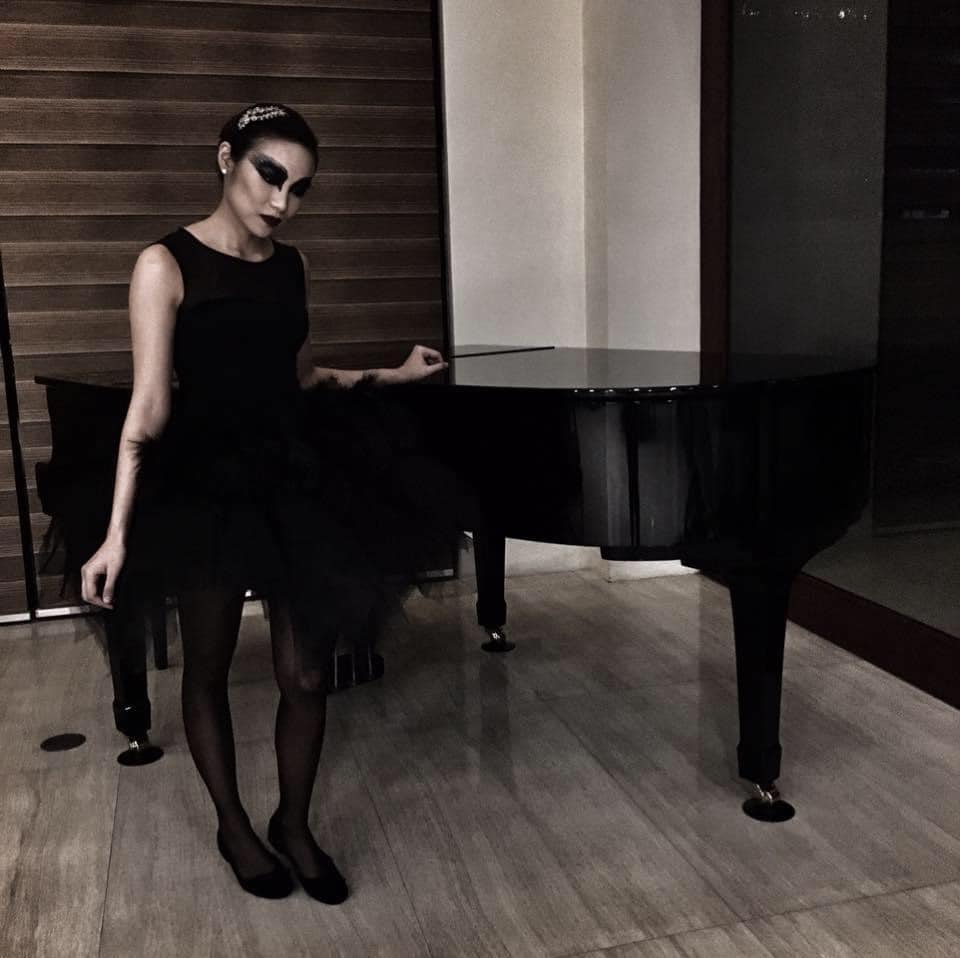 ADVERTISMENT - CONTINUE READING BELOW ↓
Recommended Videos
Lion
"My hair was brown, dry, and brittle during that time. That's why choosing to be a lion for the 2016 animal party was a no brainer. I basically teased my hair, then styled it around my face for my lion's mane. I was looking at a lion's photo the entire time doing my makeup. The Lion King is a queen! *cue 'Hakuna matata'*" –Eli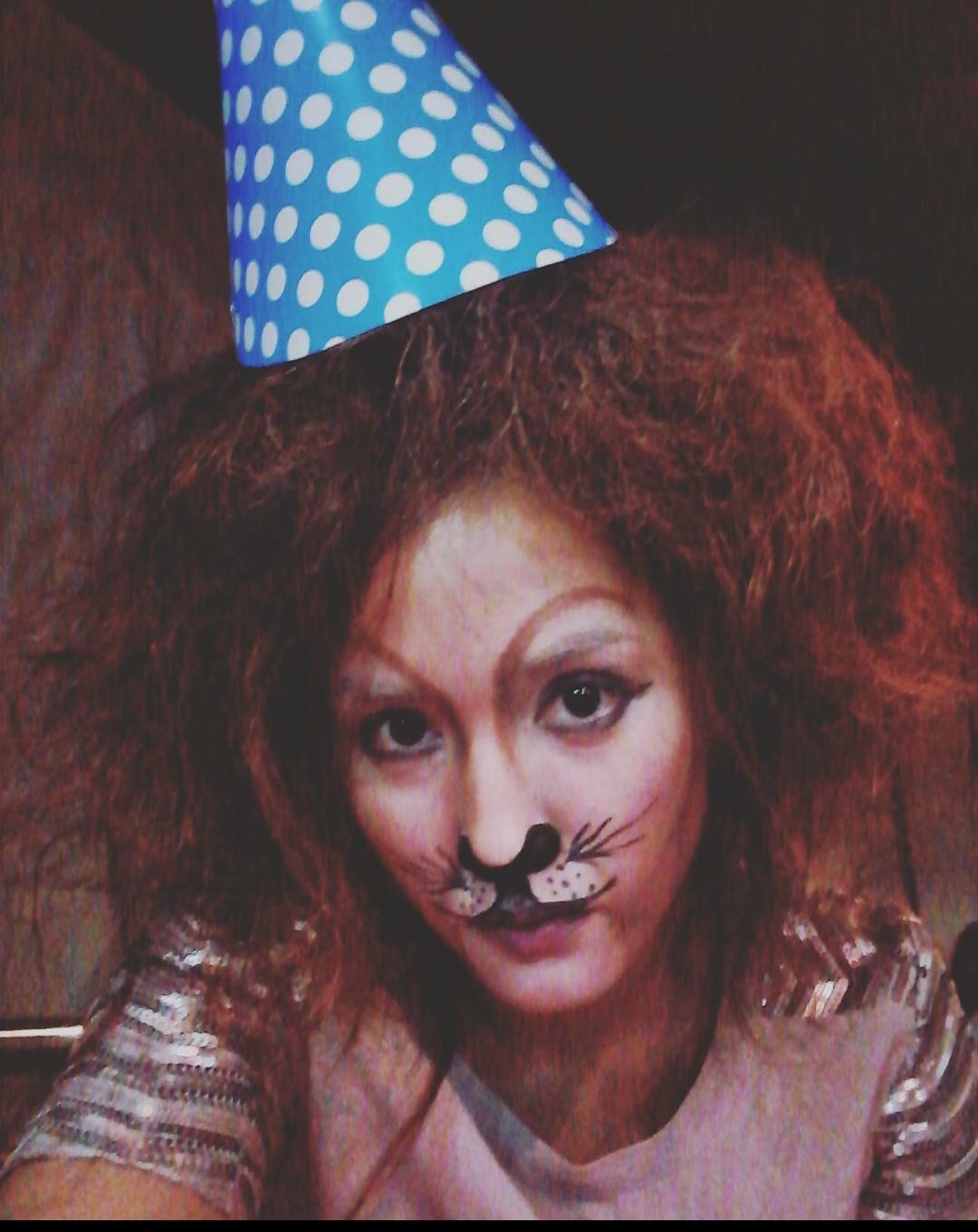 ADVERTISMENT - CONTINUE READING BELOW ↓
Baby Shark
"I dont usually dress up scary for Halloween. All my costumes have been food-themed ever since LOL. One time, when I was thinking of a costume idea, the baby shark song played and it gave me a eureka moment. It was really just that simple and I was sure if I went out in a salbabida with a shark hat people would get it 'cause baby shark was all the hype in 2017. Until now, I still use the shark head for costumes or themed parties and I always get comments on the hat. -Gia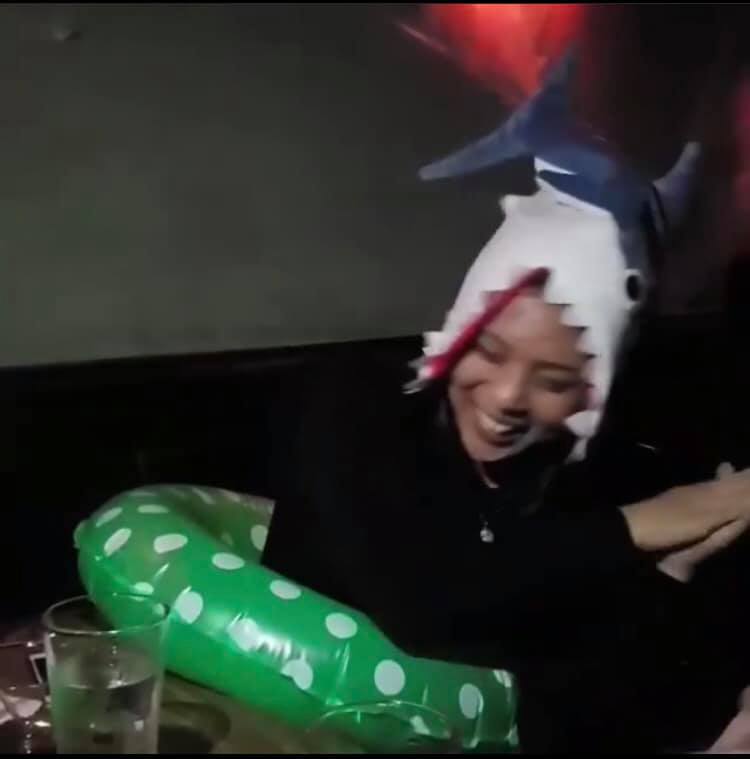 ADVERTISMENT - CONTINUE READING BELOW ↓
Emily from The Exorcism Of Emily Rose
"Part of last year's Halloween activity was to reenact an iconic scene from a horror movie. There's a group cash prize kasi, so being the competitive team that we are, we really chose a hard and iconic one, which is the barn scene from The Exorcism Of Emily Rose. The makeup was done by my colleague and I just wore old, loose pajamas. We received a lot of compliments after the reenactment because they were really scared. We won first place as a team, and I even got the Best Actress Award." –Abish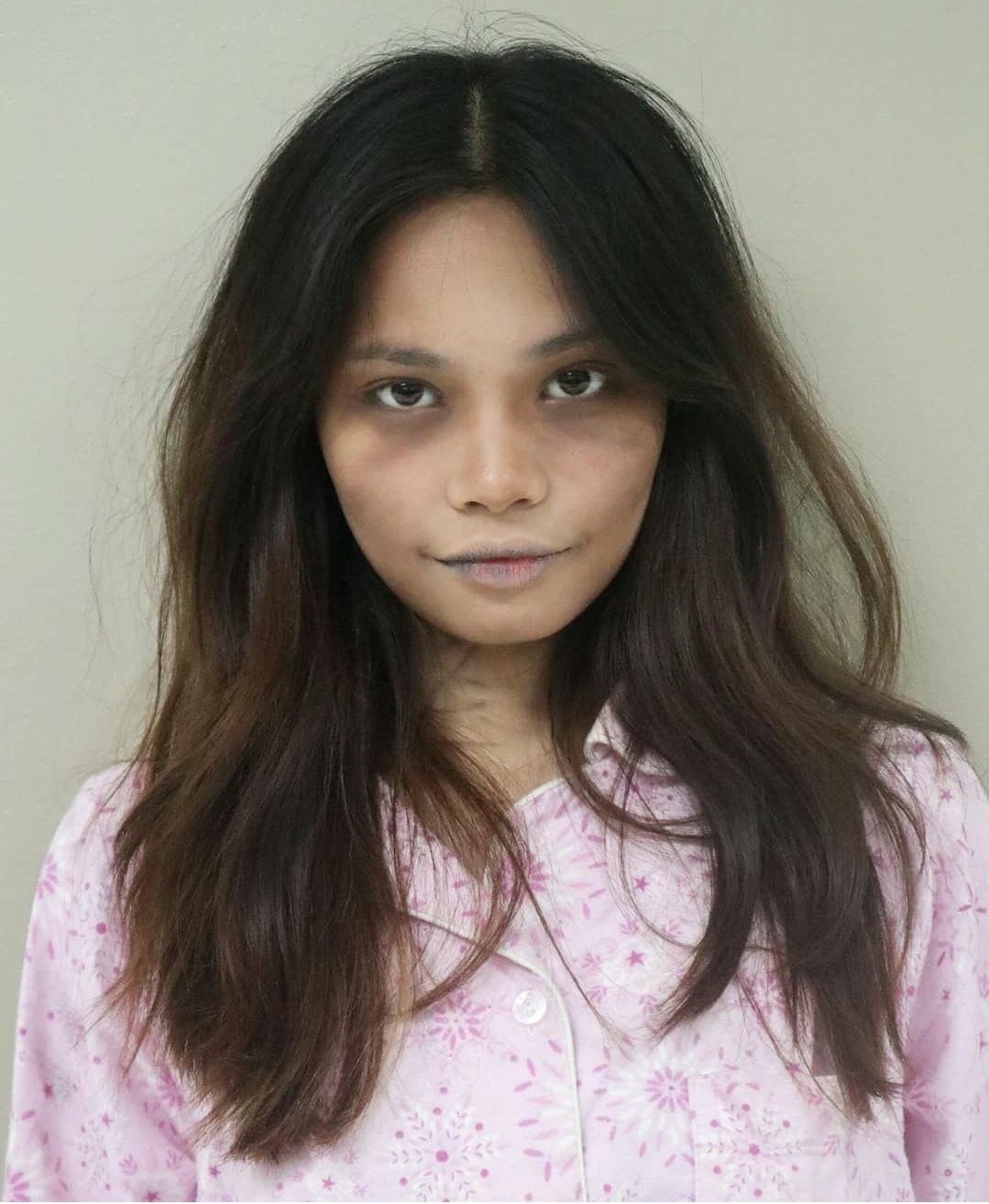 ADVERTISMENT - CONTINUE READING BELOW ↓
Money Heist
"This time last year, the Money Heist hype was at its prime. Unsurprisingly, in time for Halloween, a lot of Money Heist-themed costumes surfaced on the internet, hence I decided to dress up as one! If I were a character in the series, I'd like to be called Madrid. I have a picture of myself taken at the lobby of my office, which happens to be a bank. People laughed and smiled as they saw me act as if I were one of the resistance." –Nori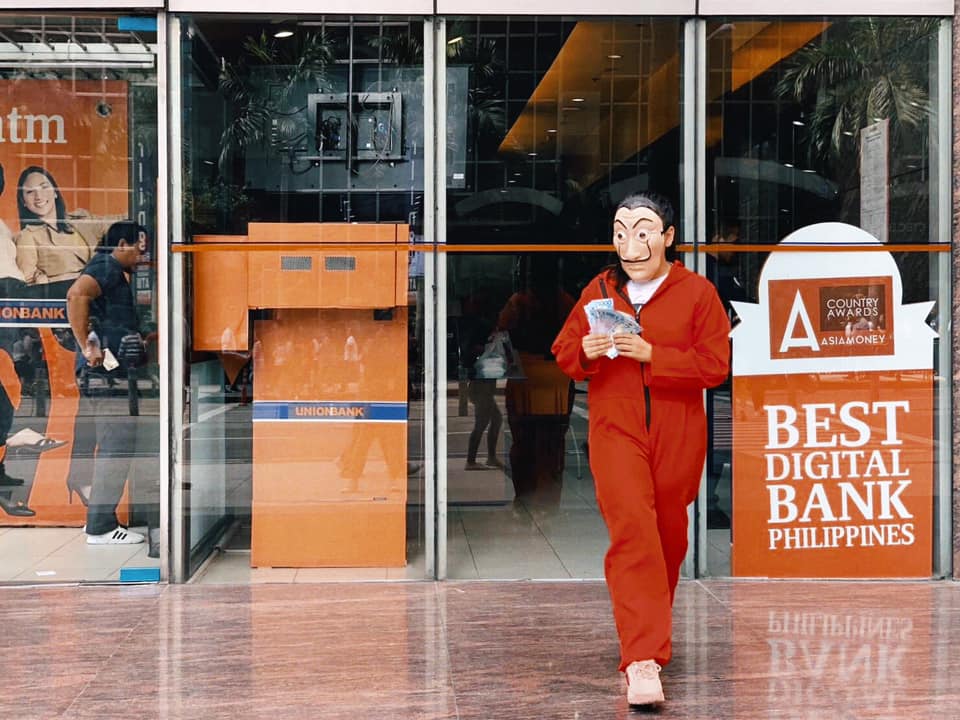 ADVERTISMENT - CONTINUE READING BELOW ↓
Kim Possible
"Our office was throwing a Halloween party for all of their tenants and the theme was Disney characters. Me and two other workmates got so excited that we all decided to go as Kim Possible, Ron Stoppable, and Rufus. I was so excited because Kim Possible was my fave when I was a kid. I was lucky to have a collection of clothes and makeup so I immediately looked for the right pieces. I also took up ROTC back in college and still had my uniform pants which made the perfect fit. I threw in a pair of borrowed gloves and my handy compact and voila! Say hello to Kim Possible." –Trish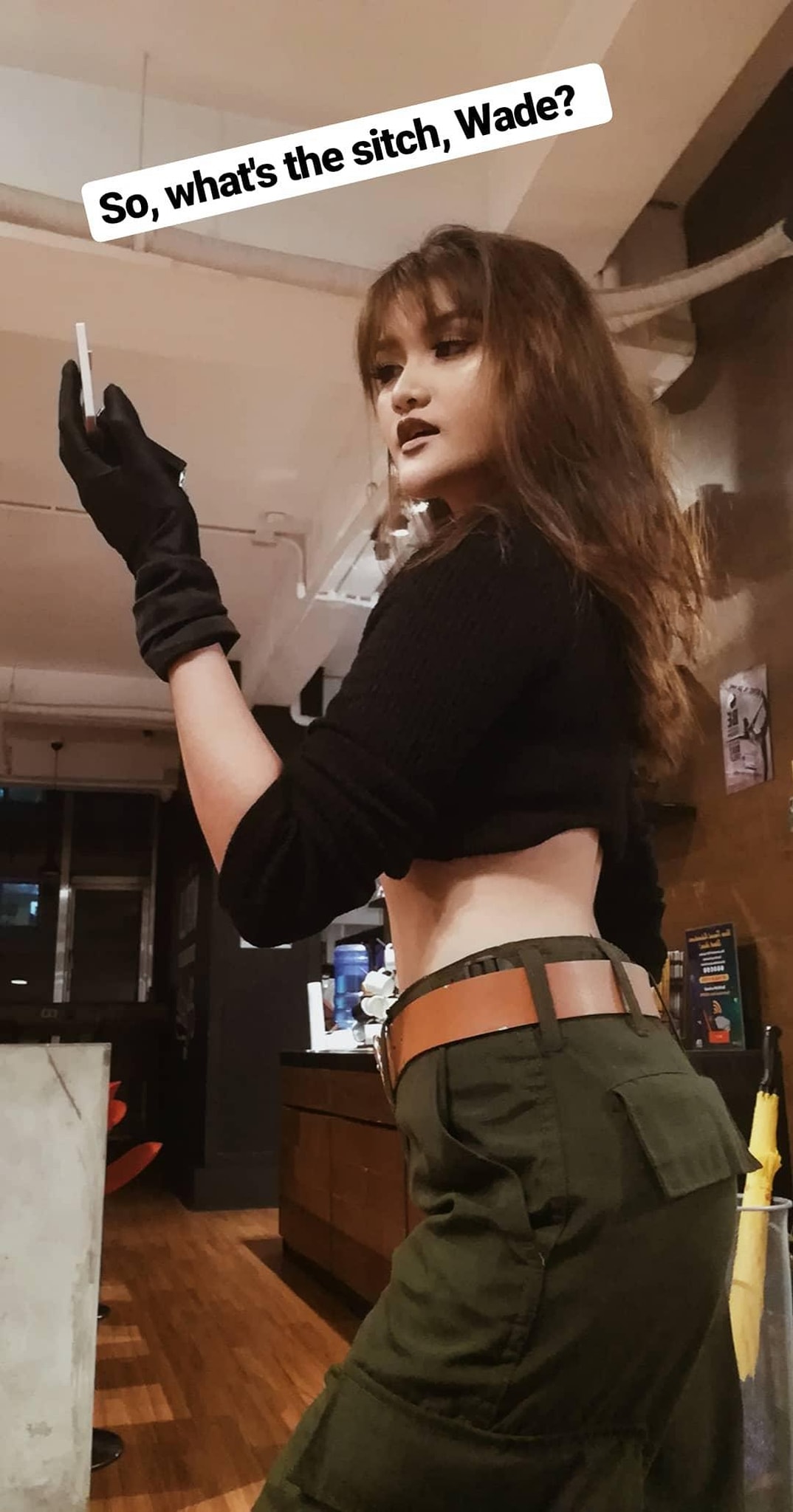 ADVERTISMENT - CONTINUE READING BELOW ↓
Violet Beauregarde fromCharlie And The Chocolate Factory
"Last year, I decided to attend a Halloween party with my friends at the last minute. I clearly didn't know what to wear given the short period of time. Then, I remembered Bretman Rock going as Violet Beauregarde of Charlie And The Chocolate Factory so I was like, okay, why not? I rushed to Decathlon and purchased any turtle neck sweater I could find and had it cropped so I could pair it with simple leggings and white sneakers. Of course, Violet's look wouldn't be complete without her blonde wig and purple stain on her nose. I had to trim the wig with bangs and use eyeshadow to copy her look. It's just funny because a lot of people didn't recognize me from the crowd because of my wig! Now that's when you know you pulled off your costume, when even your own friends don't recognize you!" –Pam M.
ADVERTISMENT - CONTINUE READING BELOW ↓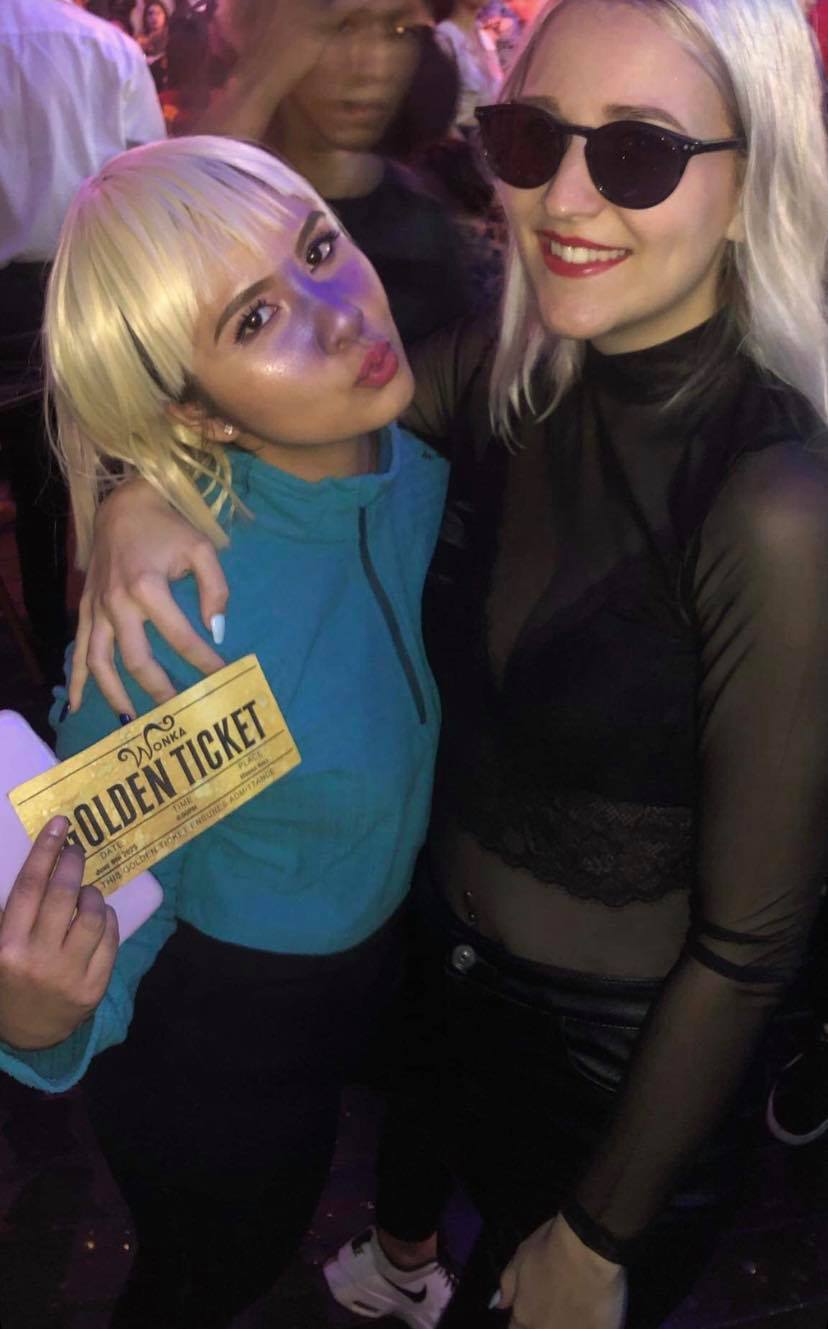 Wanda from The Fairly OddParents
"I was actually looking for a cute Halloween costume that's easy to do so I searched for DIY costumes but I felt they were too difficult to pull off. It was actually my baby brother who gave me the idea to go as Wanda. He wanted to go with me as Cosmo but I can't bring him to a club, of course! I only bought the violet hair spray and made the crown and wand. My shirt, shorts, and boots are all from my closet! Talk about tipid!" -Magen
ADVERTISMENT - CONTINUE READING BELOW ↓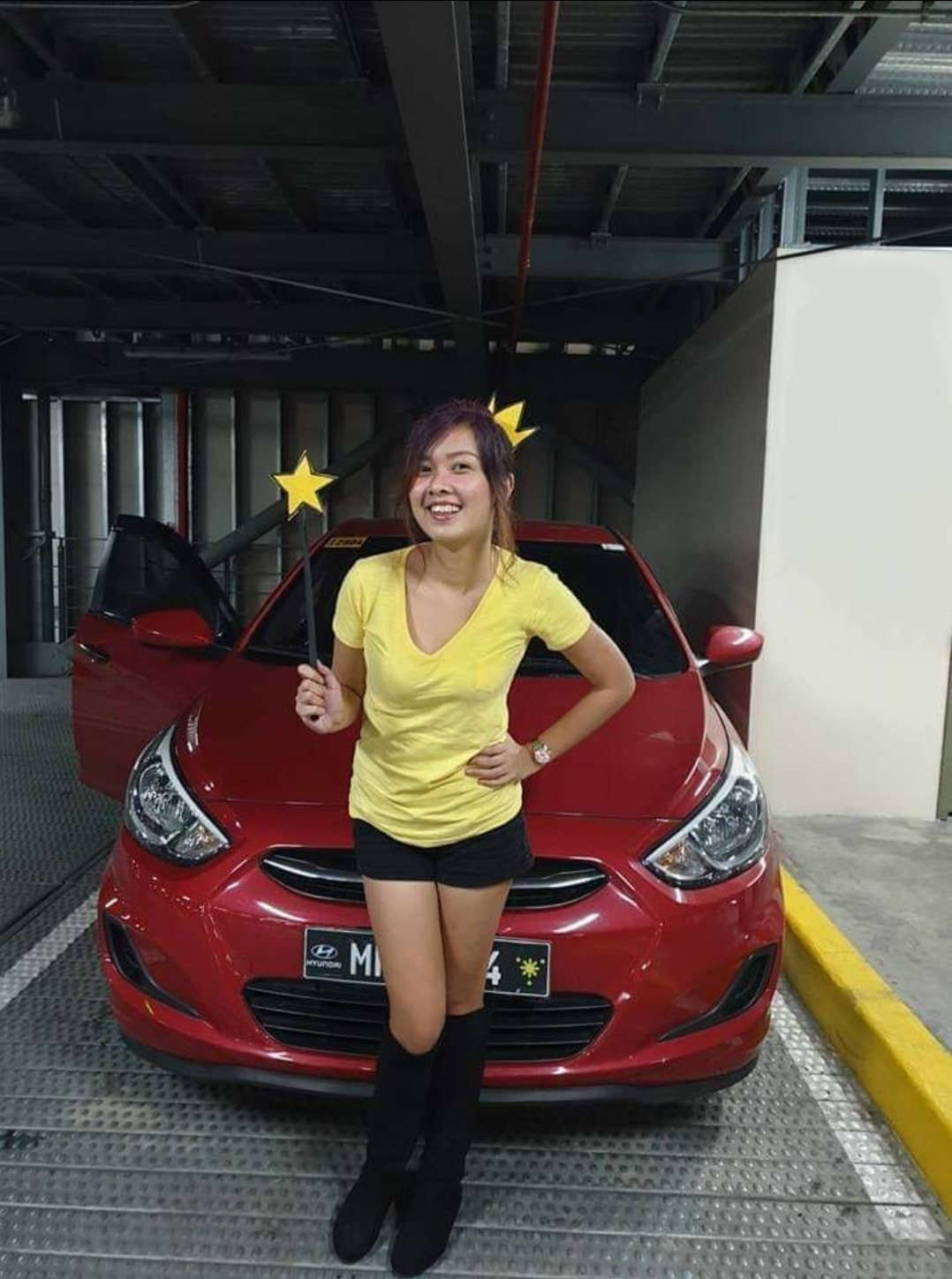 Ballerina Dentata from Cabin In The Woods
"I've always loved creepy characters and as a ballet dancer, I really wanted to cosplay this character from Cabin In The Woods that combined them both! I was lucky enough to work with horror artist Prince De Guzman for this! (You might know him as Pennywise!) I love how people thought I was an ordinary ballerina and then would scream when I turned around, haha! Would you believe I was still able to see, post IG stories, eat, and drink while wearing the mask?" -Mika
ADVERTISMENT - CONTINUE READING BELOW ↓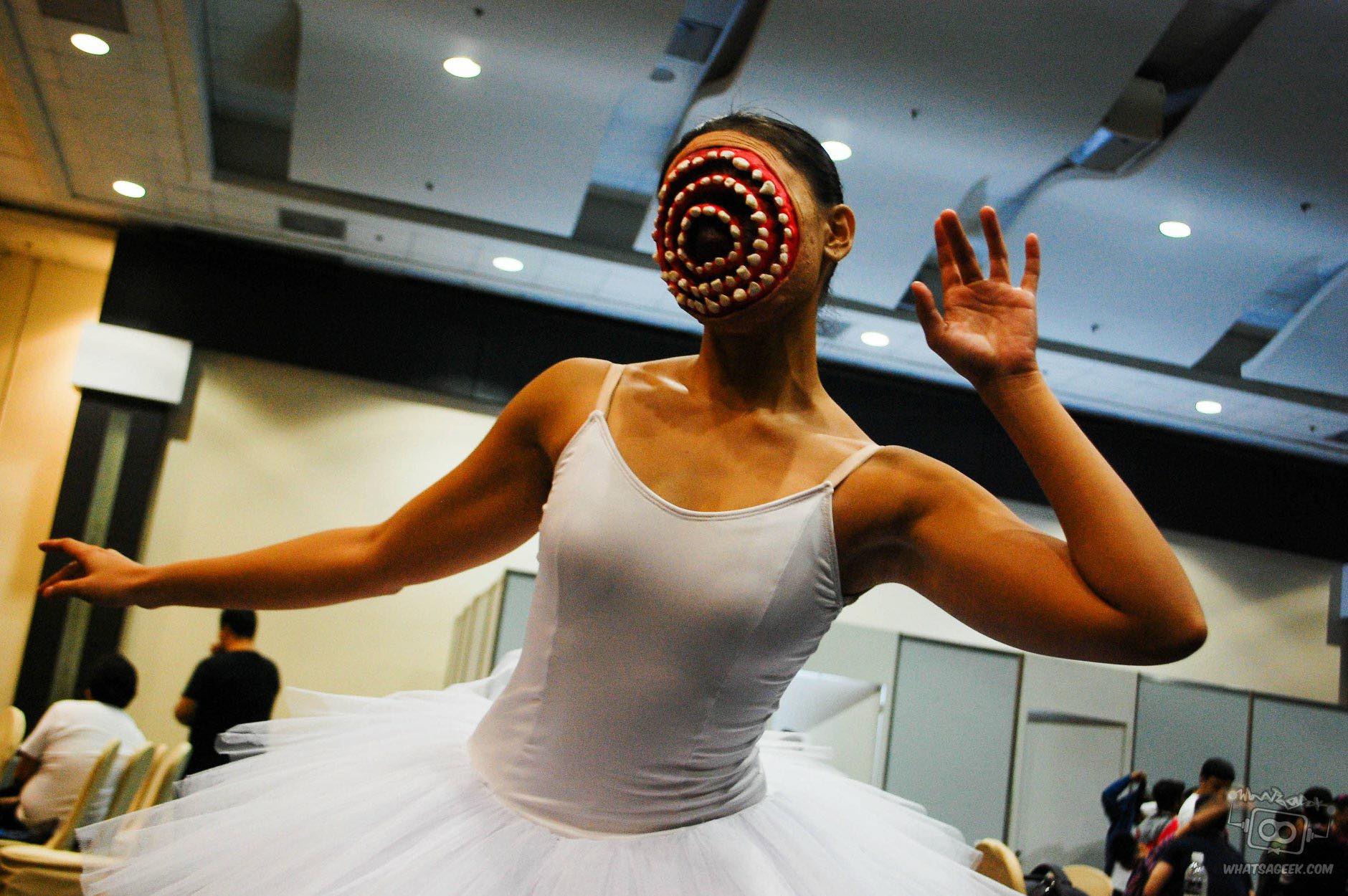 Popcorn
"I made the costume for my college org, as I was an applicant at the time. All applicants were required to dress up as food items, so I chose popcorn since I thought it'd be fun. My batchmates and I spent hours crafting up our costumes, and it was hilarious to see everyone dressed up as food! Some went as halo-halo; others as desserts, and even sushi! Needless to say, the org members were super entertained by everyone's creations." –Pam R.
ADVERTISMENT - CONTINUE READING BELOW ↓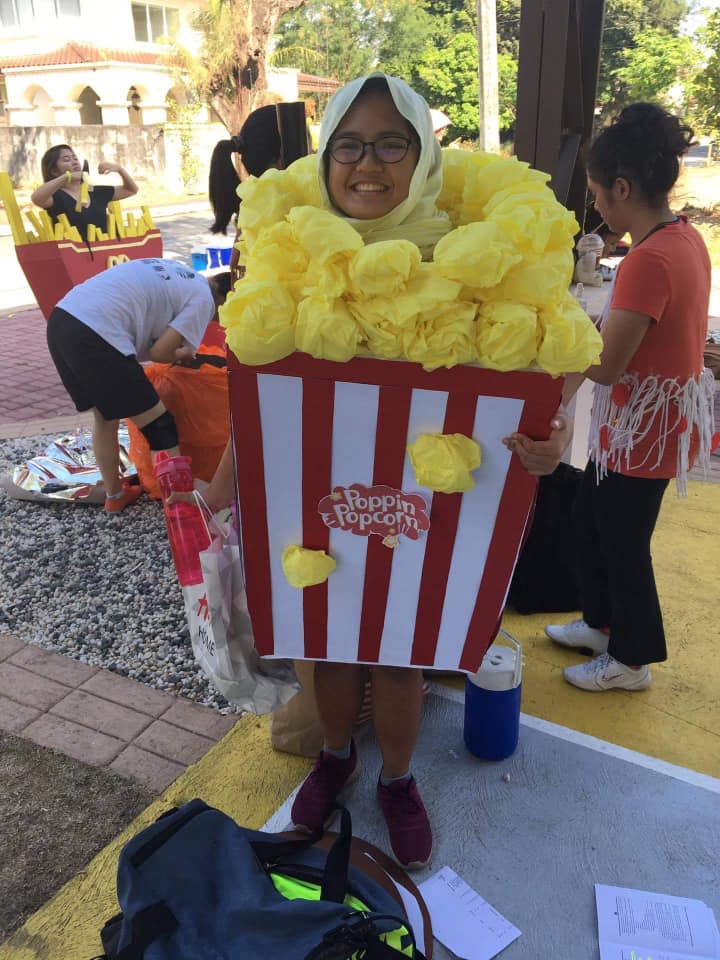 Pennywise
"It Part 2 was still fresh on my mind, so I decided I wanted to be Pennywise for Halloween. I know delivery takes a while, but I still ordered my costume last minute from Shopee, LOL. But it came within a few days to spare and I went to O-Bar as Pennywise with my friends. Since there were so many drag queens, I wasn't the only Pennywise in the club haha. There was a Pennywise couple too and they kept calling me 'anak' and told me that it was getting late and I should go home. Of course I needed a pic with them to commemorate the night!" –Chab
ADVERTISMENT - CONTINUE READING BELOW ↓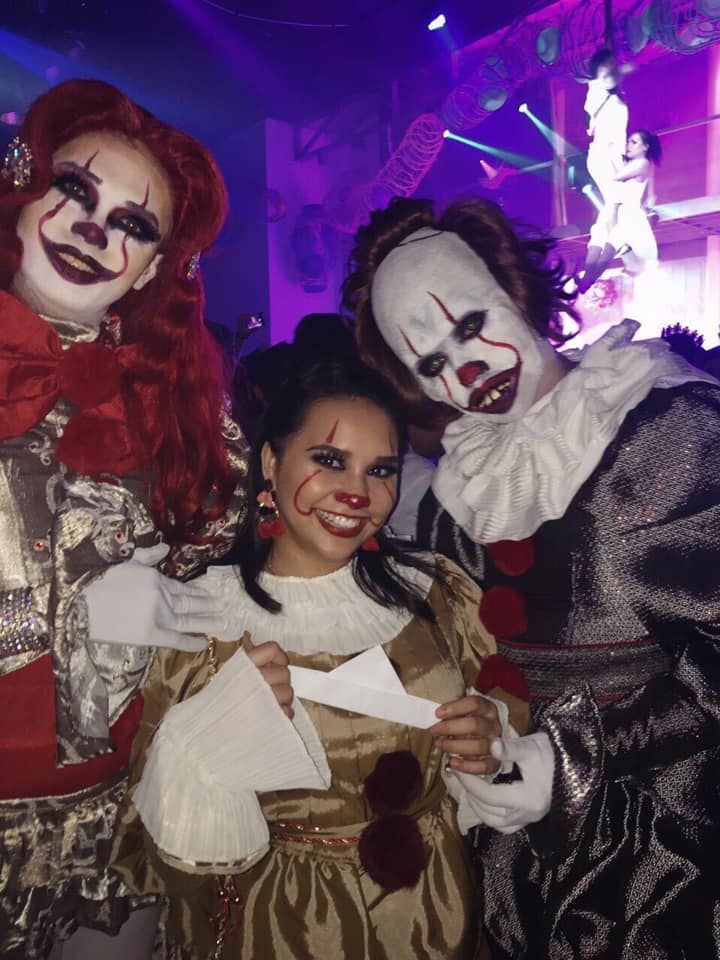 The Purge
"My best friend and I love watching horror movies so we thought of creating our own costumes that year. We bought paint and white shirts, then we searched for ways on how to deconstruct them. The masks and guns we bought online were inspired from the movie  itself! We felt like we were the perfect duo who's ready to purge that night, haha." –Nikki
ADVERTISMENT - CONTINUE READING BELOW ↓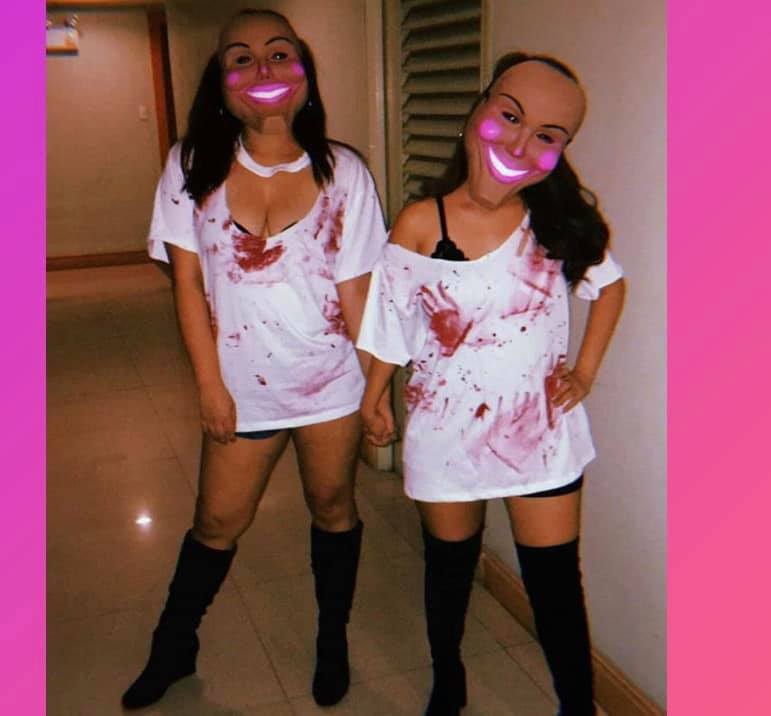 Wonder Woman
"When I saw Gal Gadot in Wonder Woman (2017), I knew I had to cosplay her for Halloween. My cosplayer friend introduced me to a high quality prop maker named BALT Creation, and he helped me with the whole outfit including weapons. He was very meticulous throughout the making of everything, and it all worked out in the end! So many people stopped to take pictures with me, and I felt that I channeled Diana Prince the whole night. Easily one of my favorite Halloween costumes to date." -Sophia
ADVERTISMENT - CONTINUE READING BELOW ↓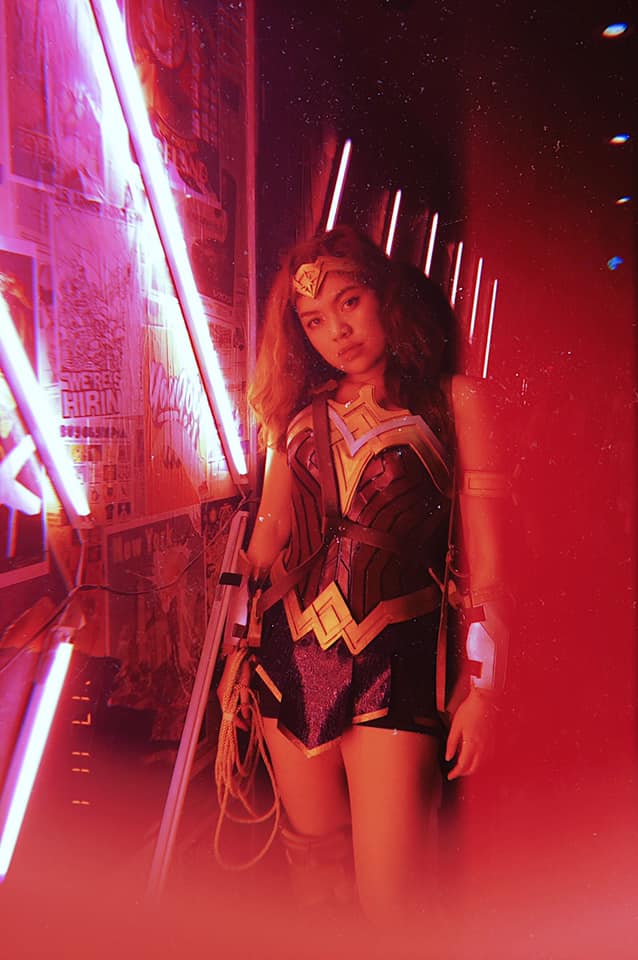 Winnie the Pooh
"I loooove Halloween! My fave so far was last year when I dressed up as Winnie the Pooh (baby bump came in handy) with Christopher Robin." –Ginyn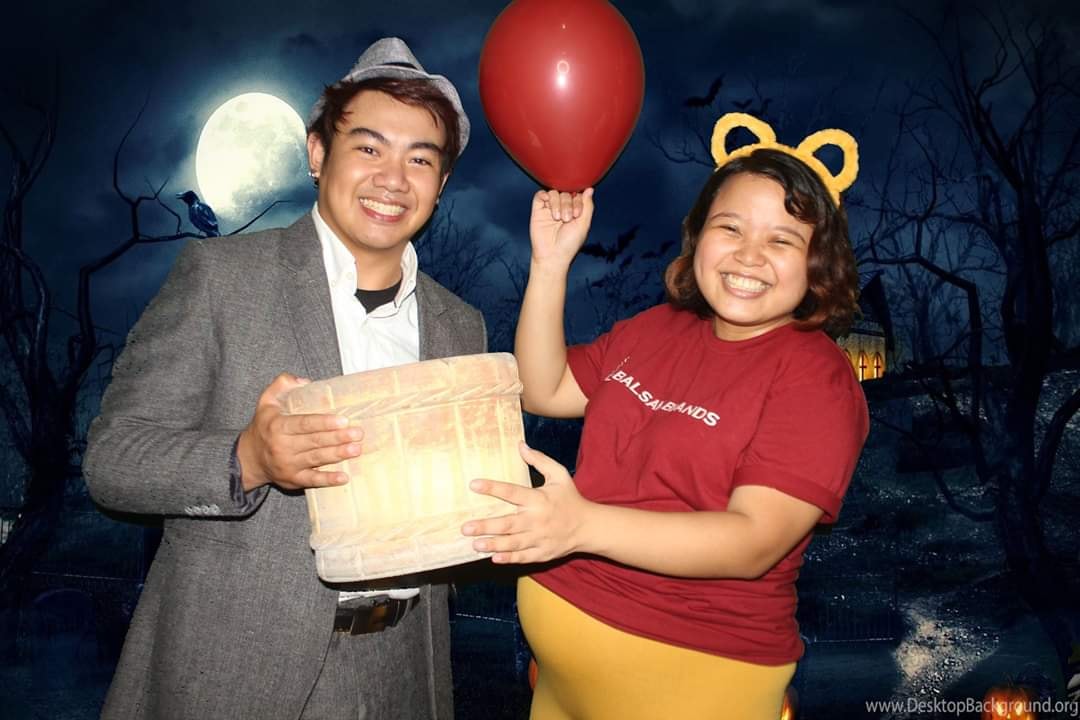 ADVERTISMENT - CONTINUE READING BELOW ↓
HALLOWEEN AT HOME IDEAS:
***
Answers have been edited for clarity.
Join Cosmo Community, our growing Facebook group for fun, fearless, and forward Pinays!
We're officially on Viber! Be part of our growing community and subscribe to Cosmopolitan Philippines now!
Follow Lou on Instagram.
EXPLORE COSMO