Eight years ago, Christine Allado left behind her life in the Philippines to pursue a musical career in Hong Kong. Soon after, she took up Musical Theatre at the Royal Academy of Music and now, Christine is a London-based singer, theatre performer, and band member of Zyrah Rose.
Editors' Note: This story originally stated that Christine dropped out of college at 18 to pursue a musical career in Hong Kong. To clarify, she has since continued her studies in London where she took up a post-graduate program in Musical Theatre at the Royal Academy of Music. 
How did your career as a performer start?
I had no choice in the matter as my mom and dad are literally the most beautiful singers I know! If I couldn't sing, odds are that I was adopted! I never thought that it could realistically be a full-time job, so I chose to be sensible and focused on my studies. I strove to excel as much as I could in school and actually did a pretty good job. I graduated 4th in a batch of 400+ students and got into the top universities—with scholarships! It was while I was in the UP Business Administration course that I was faced with a choice that inevitably led me to where I am now. All throughout the latter part of high school and the start of university, I was juggling school and dabbling in theatre and music.
ADVERTISMENT - CONTINUE READING BELOW ↓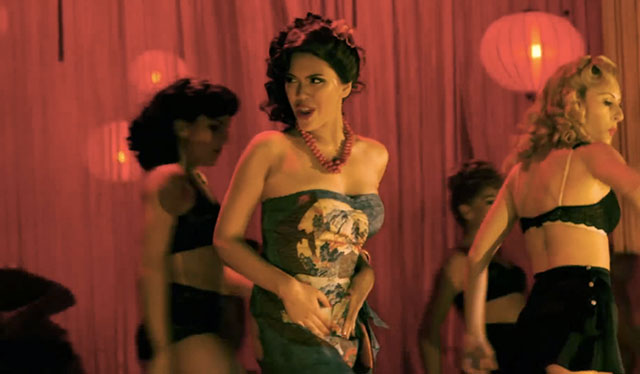 I played Amber Von Tussle in Hairspray during the evenings in my first year in UP and did several other shows around that time: Christine Daae in a short production of Phantom of the Opera, and I was also in Joseph the Dreamer with Trumpets, among others. It seemed completely doable and harmless at the time, but then another opportunity presented itself that would rock my perfectly balanced double life. I got offered a contract to work in Disneyland as the lead in their resident musical The Golden Mickeys and High School Musical, which was all the rage back then cause Zac Efron, am I right?! I applied for a leave of absence from UP and relocated to Hong Kong. Eight years down the line from that big move, I can say that it has enriched, challenged, and shaped me in more ways than I could have hoped. 

Describe your career at its worst.
Anyone in showbiz will tell you, don't quit your day job. Even the most successful actors and performers that I know have side hustles. It's always difficult not knowing where your next paycheck is coming from, and even when you're in a successful show, months down the line, you're back to the grind and hustling for the next project. Last year was tough for me. I had been auditioning non-stop and getting to the finals for big life-changing roles in the West End. And there was one role in particular that slipped right through my fingers. After seven rounds of auditioning, I'd reached the finals and I thought the part was mine—and I never assume; if anything, I'm quite realistic about auditioning—but I stood in that room in front of all those big Broadway producers and directors and felt that this was gonna be my big break. And then the moment came, I got cut. They chose another girl over me. It was painful and I had to go away for two weeks to get over what felt like the end of a dream. I took my time and grieved and got over it! It's all part of it: the heartbreak and the crushing disappointment. It makes you savour all those moments of victory even more.

What about at its best?
The moments I remember normally take place in the wings of the stage (kind of backstage just before you hit the light). In my first ever West End job, From Here to Eternity by Sir Tim Rice, I won't ever forget coming in for my first and for my last bow. It was just the amalgamation of all my hopes and dreams and all the possibilities that I never dared to dream would happen. Similarly, when I sang with Andrea Bocelli, I had a moment while singing "Canto della Terra" with him when I just sighed and inhaled with all the gratitude I felt towards the universe for letting me do what I didn't know I could ever do.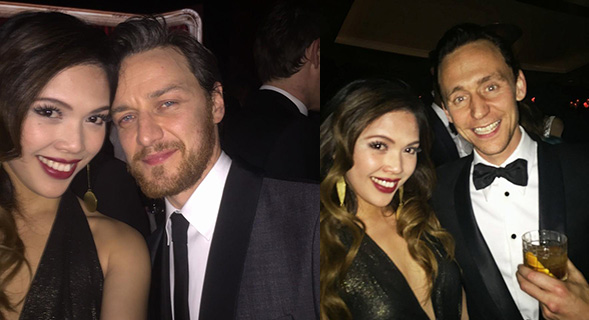 What's been your most memorable project or performance so far?
I think everything that's happened this year qualifies as my most memorable of performances. In the course of one month, I had become the leading lady of a triple Olivier and Tony award winning musical, sang a solo at the Royal Opera House for the Olivier Awards, which was broadcast worldwide, headlined as a soloist in the Royal Albert Hall for Magic Radio UK alongside Musical Theatre legends Ruthie Henshall, Keri Ellis, and Ramin Karimloo, competed as a semi-finalist in the live shows of Britain's Got Talent, performed at Trafalgar Square for Mastercard's West End Live, and sang with one of my childhood heroes, Maestro Andrea Bocelli. In one month. How I survived, I will never know.
ADVERTISMENT - CONTINUE READING BELOW ↓
Tell us about Zyrah Rose.
We started out as a classical crossover group, but now our identity is even more niche. Our sound is dark, cinematic, and atmospheric with orchestral influences. We have four singles available on iTunes, Spotify, and YouTube that hit no. 1 on the classical charts in the UK. We have a music video to our first single Assassin's Creed, which has over a million views on YouTube. You can see us singing and battling out medieval demons with authentic (and freakishly heavy) broadswords.
ADVERTISMENT - CONTINUE READING BELOW ↓
What was it like to join Britain's Got Talent?
We saw it as "nothing to lose, everything to gain." We came out unscathed and unchanged really, with a fair bit of good exposure and wholly positive feedback. It's funny, these talent competitions are never as glamorous and genuine as they appear, but it was fun anyway! And it's the kind of experience that's somehow once in a lifetime so we just enjoyed it. We worked very hard as well to keep our artistic integrity and individual style whilst people tried to impose their opinions on us.
How did you end up performing with Bocelli?
Some very important people saw my YouTube videos through a series of fortuitous events and heard of my being an actress in the West End. They asked me to record "The Prayer" and "Canto della Terra" and send it over as sort of an online audition. In the end, it was down to me and two seriously massive power house divas in the Philippines and they chose me! I got the news while I was in rehearsals for another show in London and was just so happy to know I'd be singing back home soon and with one of my biggest childhood heroes. That Manila concert in April 2016 went so well that I get to do it again in September and November for his European tour. Lucky me!
ADVERTISMENT - CONTINUE READING BELOW ↓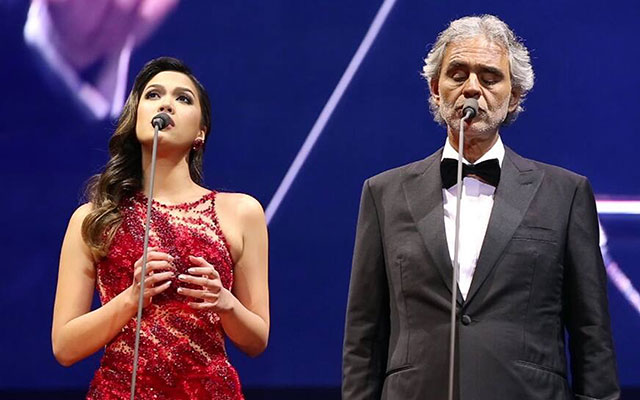 What's it like to be in your industry as an ethnic actress?
It's tough, I'm not gonna lie. It's hard enough that there is a disadvantageous percentage of roles for women, especially women of color—and even more so as an Asian actress. But in theatre, there are more color blind castings, which is quite refreshing. I think it spices up what we're so used to seeing on stage. This year's Tony Awards was a testament to that—that all categories for best actors and actresses were taken by people of varied ethnic backgrounds.
ADVERTISMENT - CONTINUE READING BELOW ↓
What's in store for you for the rest of the year?
It's something I ask myself (and my agent) everyday! You never know what your next gig's gonna be! But this year has been so wonderful that I've enough joy saved up for the rainy days. I'm currently still in the West End show In the Heights playing Vanessa, booking until October 31 at the King's Cross Theatre. I just booked a BBC gig to play Maria for excerpts of West Side Story. I've also got Maestro Andrea Bocelli's European Cinema world tour to look forward to, wherein I have a few dates and venues already confirmed. With Zyrah Rose, we have some exciting gigs and collaborations coming up in and around Europe! I'm hopefully flying back to Manila to perform at a few events in November and possibly a solo concert if all the stars align.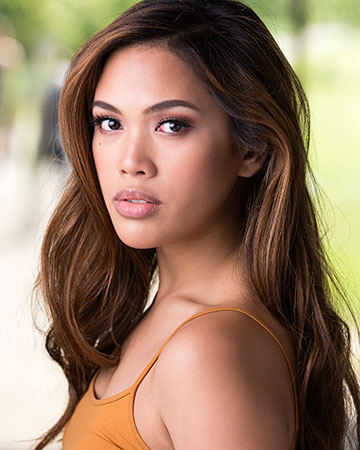 ADVERTISMENT - CONTINUE READING BELOW ↓
What advice do you have for women who are looking to be where you are at right now? 
It's a hard life, full of very high ups and very, very low downs. All I can say is be strong. You need to believe in yourself and have faith in your decisions. Work so very hard! There will always be someone better, prettier, younger, smarter, but you are special in what YOU have to offer. Develop your craft. Don't ever stop learning because your tools are what you will rely on. Take classes. Surround yourself with people who will inspire you to grow as a person and as an artist. Also, it pays to be a nice and generous person in this industry. We'd all be better off if we helped each other get to the top! 
Follow Ysa on Instagram.