Pamela Mejia has already pursued three businesses to fund personal projects and pay her way through college. But this 26-year-old is now tackling something bigger: her fourth business venture, called Phinix, hopes to tackle the textile waste problem in the industry. It is also Pamela's first fashion social enterprise.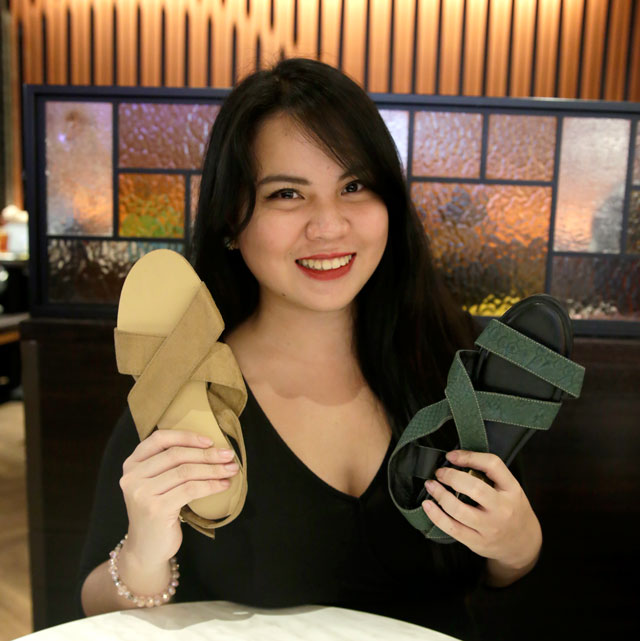 ADVERTISMENT - CONTINUE READING BELOW ↓
Talk to us about your first business.
In an all-girls school, there's such a huge pressure to have a big 18th birthday party. I was also the president of a lot of clubs so parang buong batch kailangan kong i-invite! My family had a financial crisis so I didn't want to burden my parents with something as superficial as a party. Buti na lang, uso mga statement shirts noon so I decided to make one for our senior class. That year, the theme was racing ata so I designed a shirt—on Paint pa and with Word Art lang ha—that said, "Race to the limit, senior spirit!" The next day, I posted a pre-order announcement in each room to see if there was a demand for it, how many shirts I needed to buy, and how much capital I needed to borrow from my tita. I charged P300 per shirt and there were 280 orders. Can you imagine?! In the end, I had my birthday party! I continued this business in college. I made shirts for my blockmates and was able to buy myself a laptop.
What did you take on next?
My parents wanted me to move from UP Los Banos to UP Manila to take up Pharmacy. I eventually took up Speech Pathology, even though what I really wanted to take was Clothing Technology. Panganay kasi eh so I couldn't think of myself, but that didn't stop me from opening my online clothing store called Secret Paris. Mahilig talaga ako mag ukay-ukay. You can get a shirt for P10 to P25 lang, plus I have an eye for style naman talaga. Sabi ko, kaya ko 'tong gawin! Every week, I went to Anonas. I bought the clothes on Friday, shot the photos on Saturday, and they were up online by Sunday. I sold each shirt at P250, which was cheap for my customers. I did this for two months before I collaborated with the seamstresses in Pasig for better quality products.
What was your biggest struggle at this point?
ADVERTISMENT - CONTINUE READING BELOW ↓
Actually, around that time, I found out that my boyfriend cheated on me…with 15 different women. It destroyed me. I was diagnosed with clinical depression. My relationship with God was solid so parang hindi ko talaga naintindihan kung bakit nangyari sa'kin 'yon. Ang dami kong pinuntahan na retreat. Eventually, I realized I was depressed because I was holding on to hate and because I was taking a course I didn't love. I tried to please everyone and I forgot to love myself. Soon after, I transferred to UP Diliman to take up Clothing Technology. When my parents found out, they were so angry. They didn't pay for my first semester there to teach me a lesson. Parang, 'Sige, kaya mo na pala ha? Kayanin mo nga.' And I did. Thank god for Secret Paris! It covered my financial needs for a while. The following year, I opened up my first shoe business: 11:11 PM!
ADVERTISMENT - CONTINUE READING BELOW ↓
What made you transition from clothes to shoes?
After transferring to Clothing Tech, I found that I was always leaning towards footwear. I learned SO much about design because I kept catering to my taste, which is the worst thing you can do as a designer! My shoes didn't really sell and I struggled with that failure for a while. Eventually, I conceptualized Phinix. I wanted to do something different. I wanted my next business to mean something more. Ayoko na nang pang profit o kaartehan lang. Gusto ko may matulungan naman ako. That's when I started joining social entrepreneur and business competitions. I needed funding for Phinix and I didn't want too many investors because I want to be able to control what happens to it.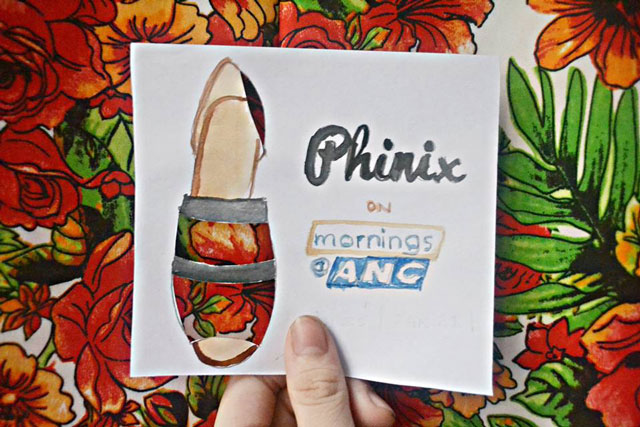 ADVERTISMENT - CONTINUE READING BELOW ↓
What are these competitions like?
Sobrang saya! My network has grown significantly! It's true what they say: 'It's not about what you know, it's who you know.' I've also learned the art of pitching. Pitching is a performance. That was my edge when I won my first competition in Vietnam last year.
Tell us about some of your most memorable competitions.
Last October, I went to Malaysia for a fellowship and I won! I'll get to pitch my business at the next World Islamic Economic Forum in Jakarta this coming August. Last June, I applied for an entrepreneur competition in Tokyo that was held last December. Out of 250 applicants, they picked the top 5. I was the only one with a social enterprise, the only one from the fashion industry, and the only woman. I WAS SO PROUD OF MYSELF! Unfortunately, I didn't win, but the president of the competition was the former CEO of Sony and he had to choose who he will mentor for life and he chose me. That's priceless.
ADVERTISMENT - CONTINUE READING BELOW ↓
My favorite so far has got to be my trip to Arizona as part of Barack Obama's YSEALI (Youth SouthEast Asian Leaders Initiative) program. Students from different ASEAN countries came together to learn more about social entrepreneurship. All-expense paid pa! Kaya tawag ko talaga kay Obama ay 'Ninong O' eh! At our graduation in Washington D.C., I was chosen to report to the U.S. government about my business and about our experiences.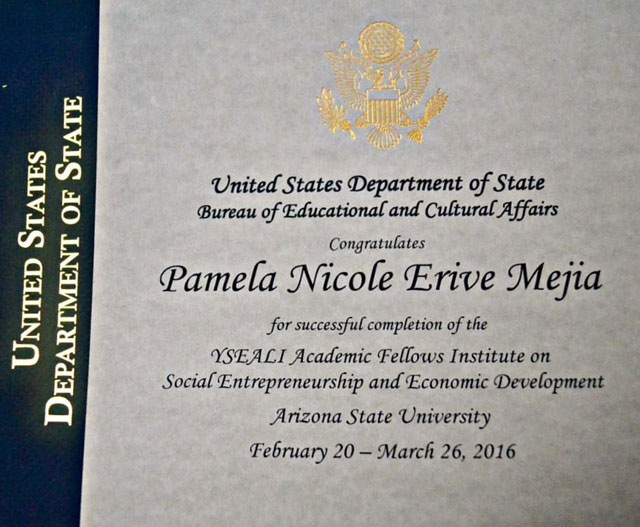 ADVERTISMENT - CONTINUE READING BELOW ↓
How do you find these competitions?
Sipag lang talaga. Every single day, I look for opportunities to fund Phinix. I subscribe to Facebook groups and pages for international competitions and every time I get a notification, I make sure to check it right away. I only ever apply to ones that are 100% financially covered.
What's next for you and for Phinix?
I actually just got back from running a workshop for marginalized youth in Dumaguete. Grabe yung na-feel ko doon. I always question myself kasi na parang, what kind of credibility do I have to teach? But I've failed so much so kaya kong sabihin sa'yo, 'Wag mo 'tong gawin. Ito ang gawin mo. Nagkamali na ako.' The kids were around 15 to 24 years old. Some of them are rape or human trafficking victims. Some of them have been abandoned or orphaned. I felt so humbled that they looked up to me. They know what I went through. Alam nilang hindi ako pwedeng sabihan na, 'Mayaman ka naman kaya mo nagawa lahat 'yan. No. Kinayod at kinaya ko lahat 'to.'
ADVERTISMENT - CONTINUE READING BELOW ↓
For Phinix, I'm still looking for funding! I've won so many competitions but the prizes for those are trophies, certificates, and bragging rights! I also have a part-time job that takes care of my basic needs and responsibilities while I join more competitions to get the capital I need for Phinix. I'm working with a shelter house right now that's trying to save girls from prostitution. Just like the name conveys, Phinix is all about giving these girls new lives.
What advice do you have for young entrepreneurs?
You thrive where your gift is and you need to follow your passion, pero sana 'di din natin makalimutan that the purpose of that gift is to serve other people. Whatever path you take, your purpose here is to use your gift to change the world. I look forward to the day when I can tell God na talagang piniga ko lahat ng gifts na binigay Niya at ginamit ko 'yon lahat para makatulong.
ADVERTISMENT - CONTINUE READING BELOW ↓
***
Follow Ysa on Instagram.