Christine Umandap, originally from Puerto Princesa City, Palawan, had long set her sights on New York—not just because of the countless opportunities the city offered a young doctor like her, but also because of the rich culture that colored its every street corner. In 2014, she made the big move; now, she is a medical genetics resident at Manhattan's Columbia University Irving Medical Center.
A graduate of the University of the Philippines College of Medicine, Christine worked for one year as a research assistant in genetics at the National Institutes of Health in UP Manila before putting her plan to train in New York in motion.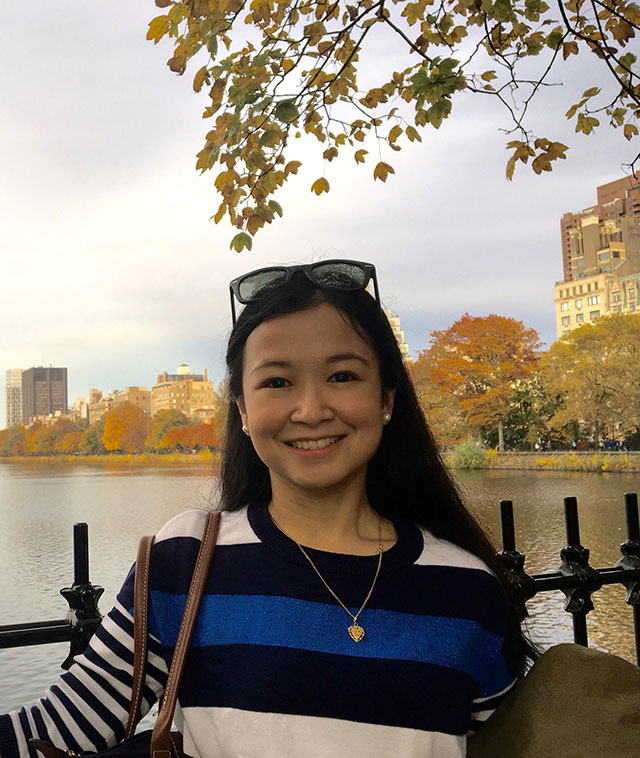 Continue reading below ↓
Recommended Videos
Of course, making the move wasn't easy. First, Christine had to take the series of exams that made up the United States Medical Licensing Examination (USMLE); once she passed it, she had to apply to different hospitals that offered a pediatric residency training program. She was up against a competitive match process, hoping that a hospital would invite her for an interview and eventually accept her. To prepare for her move, she also took Spanish classes at the Instituto Cervantes in Manila, knowing full well that many of the patients she would soon be dealing with spoke the language. And once in Manhattan, she struggled to find an apartment—good thing she had friends who hosted her while she hunted for one.
But once she had gotten past the roadblocks, it has been full steam ahead for Christine. She started her training as a pediatric resident at New York Medical College's Metropolitan Hospital in 2014, which had her seeing clinic and hospitalized patients from newborn infants to 18 years of age. After three years of pediatrics training, she pursued training in medical genetics at the Columbia University Irving Medical Center, where she has since been working with hospitalized and clinic patients with rare syndromes and suspected genetic or metabolic abnormalities.
Christine was quick to note the long work hours and on-the-go lifestyle that greeted her in her new home city, but after five years in the Big Apple, she has warmed to the faster pace. And she has no problem with New Yorkers' straightforward and assertive manner—a far cry from people-pleasing Filipinos' tendency to mince words. "I actually think it's not a bad trait at all," Christine says. "I think it's better than beating around the bush and being shy."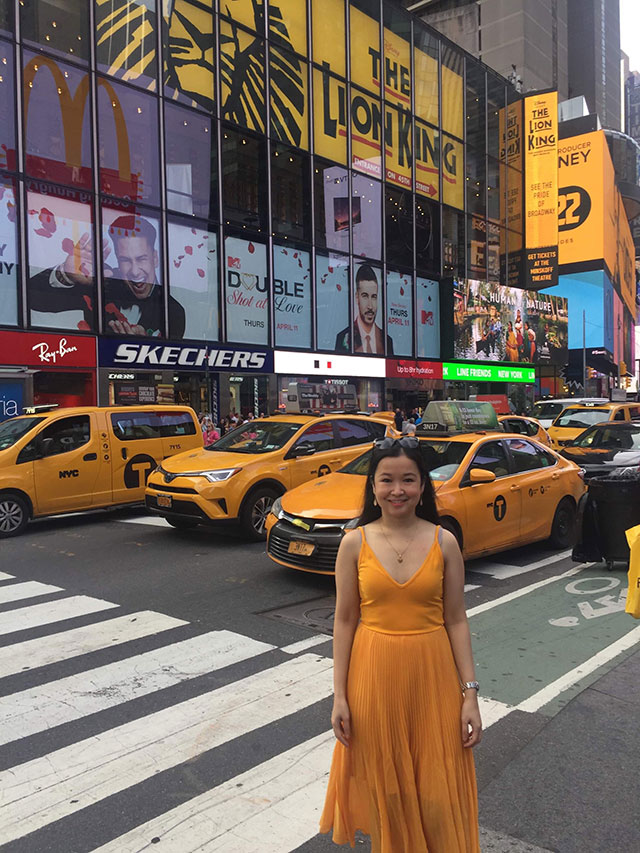 Christine has also taken all the seasonal changes in stride—thanks to The Weather Channel and a handy umbrella that she keeps on her, just in case. She says, "As my grandfather used to tell me, 'It's just a matter of wearing the appropriate clothing.'"
Below, Christine takes us through her hectic schedule as a medical genetics resident in Columbia University Irving Medical Center, where she alternates one week straight of being on call with one week straight of doing clinic work.
During on-call weeks:
I carry the service pager for one week straight (from Friday afternoon to the next Friday afternoon) every other week. This is how regular on-call days go when I am carrying the pager.
From Friday 5:00 p.m. to Monday morning: I take consults, especially urgent ones, from other services asking for genetic evaluation of their patients, both pediatric and adult. The usual number of consults I handle per day range anywhere from two to five.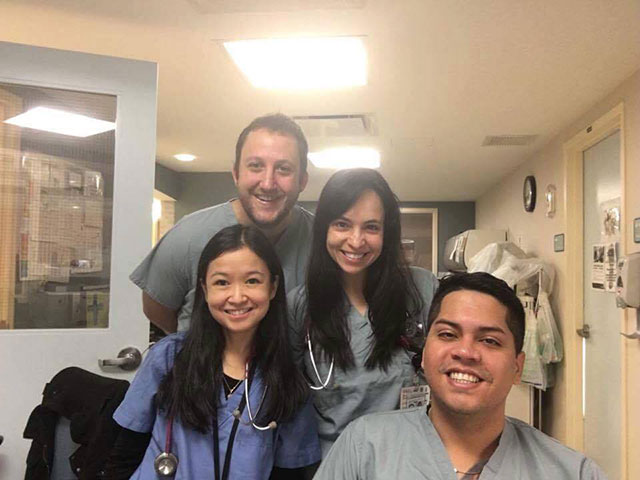 What happens when I am called in for a genetics consultation: I review their charts and gather as much information as I can about the patients; I take their full history and do a physical exam. I quickly read up on possible conditions they may have and discuss their cases with my attending physicians. Then, we come up with our recommendations for genetic testing. I obtain their consent if they are interested in having genetic testing done, ensure that their blood samples get collected, and send them out to the laboratories with their test paperwork. After that, I do my clinical notes for each patient.
8:00 a.m.: On Mondays and Thursdays, I attend lectures from 8:00 a.m. to 9:00 a.m. On Tuesdays and Fridays, I begin to take patient consults and work on pending labs and paperwork at this time and continue with it the rest of the day.
9:00 a.m.: On Mondays and Thursdays after lectures, I start handling patient consults, labs, and paperwork. On Wednesdays, I begin to see clinic patients at this time.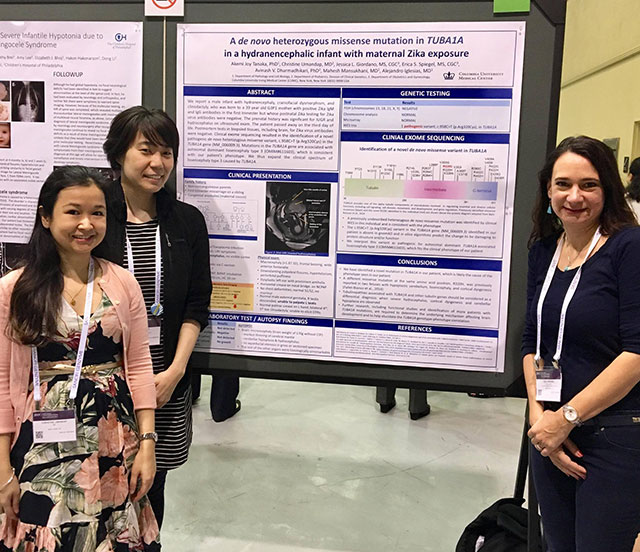 12:00 p.m.: On Mondays, I attend the noon meeting where we present patients who will be seen in clinic that week. On Wednesdays, this is when I begin with patient consults, labs, and paperwork, which I proceed to do for the rest of the day.
1:30 p.m. – 2:30 p.m.: On Mondays, we attend the meeting where the analysis of genetics tests performed on patients we previously saw in the hospital are presented by our molecular genetics fellows.
2:30 p.m.: Following the Monday meetings, I continue to attend to patient consults and any pending labs or paperwork.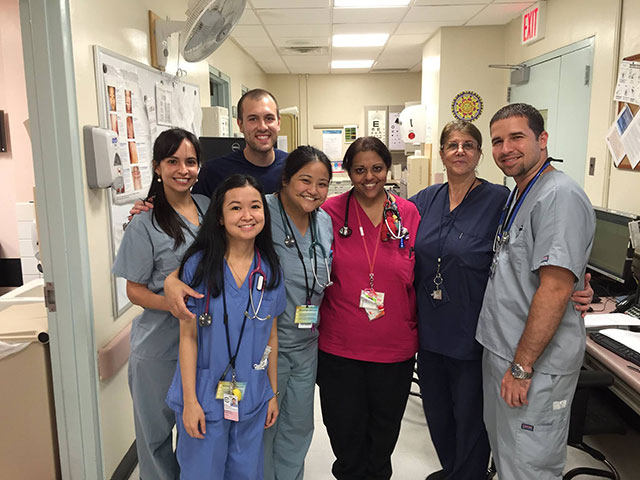 4:00 p.m. – 5:00 p.m.: On Tuesdays, I get to attend case conferences where interesting patient cases get presented.
5:00 p.m.: I continue attending to patient consults, if any, and work on pending labs and paperwork. Come Friday, I end my call at 5:00 p.m., but sometimes I end up extending work until Saturday morning if I still have pending clinic notes to write or pending consents or labs.
Saturdays and Sundays:
I allot some time to review the charts of patients who I will be seeing in clinic the following week when I am not on call.
During the days when I am not working, I try to enjoy the city. There are always new places to explore; there are so many activities going on everywhere. I love watching Broadway shows, going to the ballet, and biking around Central Park. I also found an interest in fencing; on Saturdays, I have my fencing lessons at the Manhattan Fencing Center.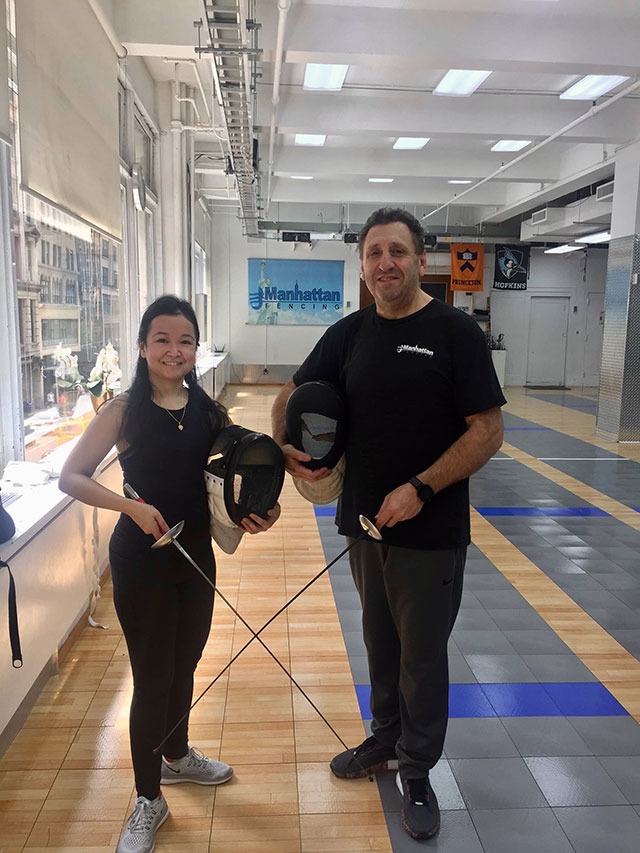 During clinic weeks:
If I am not on call, I see patients at the clinic, call test results out to patients, write their results letters, and work on other pending paperwork. Usual clinic time starts at 9:00 a.m. and ends at 4:00 p.m. Then on Fridays at 5:00 p.m., I take the service pager again and take the call schedule for the next week.
My life in New York City is definitely more fast-paced compared to my life back in the Philippines. I get to meet and interact with people from different ethnic backgrounds, which is a very enriching experience. I also feel a lot more independent right now.
I believe I made the right choice in pursuing my training in New York.