It's not easy being an entrepreneur—certainly not when you're a female taking on a male-oriented biz. But this Pinay is here to prove that if guys can do it, so can we.

Helen Kaye Layco, 29, is the CEO of Macho Mucho, an award-winning hybrid barbershop and salon whose mission is "to upgrade the men of the Philippines." Together with her brother Ralph who handles marketing, Kaye oversees Macho Mucho which, from its founding in their hometown of General Santos City in 2012, has gone national with eight branches in total—including ones in Davao City, Metro Manila, Laguna, and Cagayan de Oro City.

Here, Kaye tells us what it's like to be a young woman making it in a man's world.
Take us through your career journey. Have you always been entrepreneurial?

Growing up, it was my dad's grand plan to involve me in the family business. I took up Industrial Engineering to pave the way for that destiny, and as instructed by my father, I worked for multinational companies such as San Miguel and Unilever to gain experience.
I've thought of myself as an operations person, but not as a CEO leading people. So when my brother approached me to form a business partnership for Macho Mucho, it was something I had to think a lot about, knowing it's no longer just logic that is needed, but an entrepreneurial mindset which involves instinct and the ability to see a vision far beyond a regular employee's. I wasn't ready for the role, but I took the chance anyway.
Continue reading below ↓
Recommended Videos
How would you describe Macho Mucho? What makes it different from other barbershops in the country?

Macho Mucho is a hybrid barbershop and salon. We offer everything from traditional clean haircuts to modern hairstyles. Simply described, we position the brand as an "upgrade shop" for all men. Our barbers and stylists are trained to cater to the hairstyling needs of men who want styles ranging from conservative to adventurous.
The stores are designed for the modern man, with an industrial look and a more casual appeal. Go Negosyo has claimed that it would "disrupt the barbershop industry," and you can see it in the locations we're available in, as it has a striking difference to regular barbershops.
How did Macho Mucho start?

It was my brother who came up with the concept. Scratching his own itch, he couldn't find a place in GenSan, our hometown, that could meet his hairstyling needs. He either had to go to an old-style barbershop where hairstyles were limited and where he is mostly addressed by grumpy men, or a unisex salon that is mostly feminine.
Frustrated with his options, he saw an untapped need. Two years after he started the business, I came in the picture and handled operations. Our partnership became strategic, and we expanded to more locations, opened franchising, and developed new brands.
Did you have any qualms about being Macho Mucho's CEO, as it's a male-oriented business?

At first, I found it awkward since I had no idea about hair. Last 2015, my brother had to go to New York University for his advanced studies, so I stepped up as CEO. I viewed the business as neither male- nor female-oriented, but as a puzzle. I looked at the pieces as part of a bigger whole which needed refining to perfectly complement each other. I solved problems while thinking of our target market, all the while staying true to the original vision.
I had to overcome limiting beliefs such as me being a female leader in a male-dominated world, and at my age—at the time, I was 25, managing mostly people older than I was.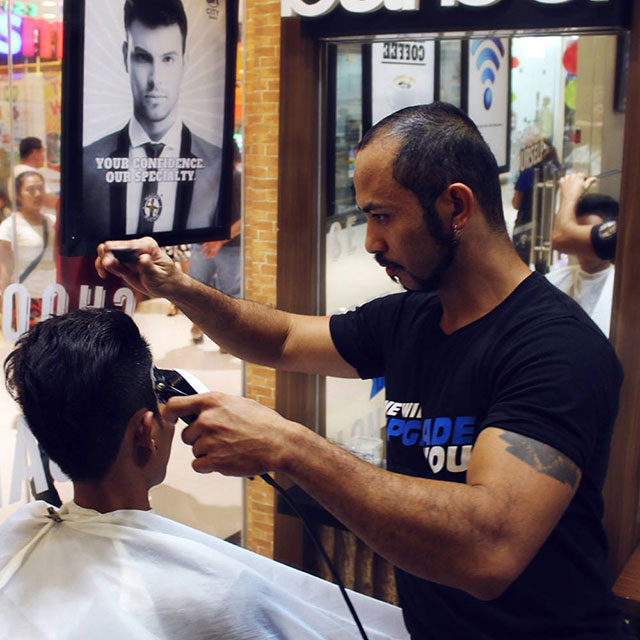 What struggles did you go through in establishing Macho Mucho?
 
My youth and inexperience in handling non-theoretical business challenges overwhelmed me. I mean, there was no handbook given to me on how to deal with different partners, government agencies, and employees.
Also, there were only a few female leaders in my city, so it was hard to exchange ideas with people in the same field.
What achievements has Macho Mucho gained along the way?

In 2015, Macho Mucho was awarded the Best Business Concept at the Youth Entrepreneurship Development Workshop by Go Negosyo and the US Embassy. It was a competition participated in by more than 150 young brands across the Philippines. My brother and I were also awarded the #1 MSME Entrepreneur by the General Santos City business sector in 2017.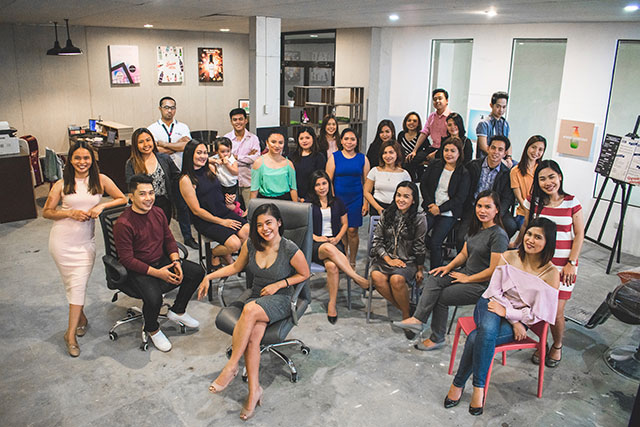 How does it feel to have taken Macho Mucho from GenSan to all over the Philippines?

It was unreal at first. When random people recognize the brand, share their photos of it on Instagram, and recommend it to their circle of friends, it definitely feels great. It means we've leveled up and that the market is truly embracing the brand.
What other businesses are you and Ralph involved in?

I co-founded Crown and Glory, HairFood Co., GoodTimes Men Pomade, and Cacai Hair—all of which are hair care retail brands—with my brother. These brands all complement each other, and are opportunities that presented themselves as we dove more into Macho Mucho's potential.
What's it like working with your brother?

Honestly, it was challenging at first. We couldn't find the boundary between our personal and professional relationships. We had high expectations of each other since the business was something we built together. Through time, we finally found our flow and dynamic and learned how to strengthen our skills and talents to build this company—a company where we've come to employ 120 people and where we've continuously built brands our customers enjoy and expect the best from.
I've learned that it's by filling each other's weak parts, recognizing each other's strengths, and communicating openly and honestly that partnerships can work.
What are your future plans for Macho Mucho and your other businesses?

We are prioritizing being the best in customer service and most embraced by our target market, more than being the largest. I think as business people, it's common to want to build the "largest" or "biggest." But it's not the only goal there is; we can also live balanced lives. It's one realization that shook our core beliefs.
We now have a total of 20 branches, including our HairFood Co. kiosks around the country. Our plans for now are to add two more shops next year, strengthen our online ventures, and evolve the brands.
What personal qualities have helped you find success in a man's world?

It's still hard for me to acknowledge myself as "successful." I see this endeavor as an endless pursuit to be better and explore untapped and undiscovered ground. The ability to have a growth mindset, be curious, and have hunger for creativity and improvement are things that took me to where I am right now, and will take me further.