With all the daily expenses that come with adulting, sometimes it feels like we'll never get to buy that car or start that business or be that rich old lady we've been fantasizing about becoming someday.
Enter seven successful self-made Pinays who got their start in less-than-ideal situations—came from humble beginnings, juggled work with studying, struggled to fund their projects, or suffered through personal tragedies—yet built a career from the ground up and are now slaying in their chosen fields.
Whether you're an aspiring entrepreneur or just a girl trying to make rent each month, let these bosses inspire you to go forth and make bank—or, you know, at least make rent each month.
Melissa Concha Arandia-Zapanta
Age: 30
Occupation: President and CEO, Kaizen Davao: Japanese Street Dining and Kaizen Siargao: Japanese Island Dining; owner and operator, The Central Kitchen Catering Services; operator, Monterey Meatshop Davao; food chain builder, Don & Ging's Chicken House
Location: Davao City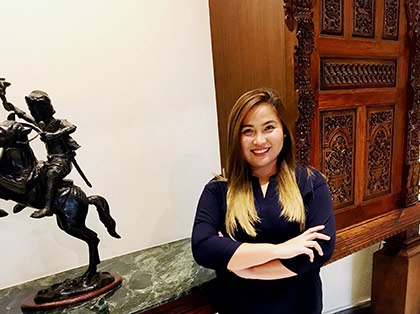 Continue reading below ↓
Recommended Videos
Her success story: I was five when started selling. I would gather large plastic bags from my mom's humble meatshop and sell them to market-goers at the public market during summer vacations. In elementary and high school, I would sell chips, chocolate candies, munchkins, and stationery, and continued to sell various things throughout college and while reviewing for the nursing licensure exam.
I did not stop selling until I finally opened my first take-out chicken house outlet at age 20, where I sold fried chicken while I was waiting for my paper processing for a job offer in the Middle East. I loved what was I earning and profit figures showed me that there was no need to work abroad, so I stayed.
From the profits of that first store, I opened the next six branches all over Davao, all by myself without taking out a loan or seeking out financing. Eventually, I met my husband, who had worked as a chef in Japan, and together, we started a catering service as well as Kaizen, a Japanese street dining restaurant. Roughly two years after opening the Davao location, we opened our second Kaizen branch in Siargao.
Money tips she lives by: As an entrepreneur, financial mindfulness is the most important money tip I want to share. It is a daily conscious practice that allows me to come from my own space of comprehension of money, saving, earning, spending, and limits. Financial mindfulness teaches me to learn how to set limits and how to say no, and reminds me that it is okay to lend only what I can afford to lose.
Mawy Conferido
Age: 27
Occupation: CEO, Hello Gorgeous Stellar Trade Brands Corp.
Location: San Juan City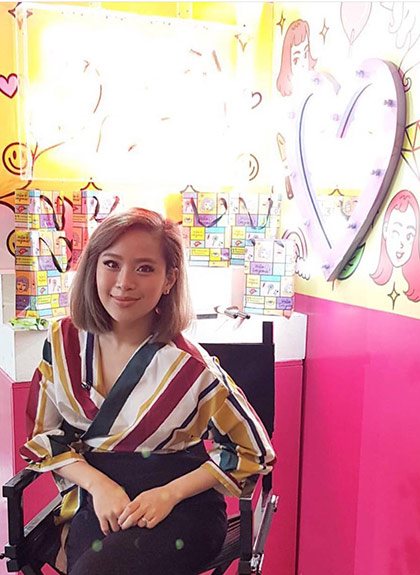 Her success story: Beginning 1998, our family had been running a day spa business in Bulacan with 20 branches nationwide. The business was doing really good, but in 2016, my brother was diagnosed with brain cancer and we did everything for him to survive. All of our savings went to his medication, to the point that we could not afford it anymore.
My brother passed away, and my mom felt so down, she could not run the business anymore. I told myself that I must do something in order for me and my family to survive, and I thought, why not sell our homemade natural skin and body care products?
We started joining bazaars in the metro, and in just a short period of time, our brand became a hit in the market. Because of the innovative products that we introduce, bloggers, magazines, and TV shows have featured us, helping us reach more people, and leading us to the international brand collaboration that we are working on right now!
Money tips she lives by: When we started our business, we put our initial capital on the fast-moving products, the cosmetics. When the products drew in sales, we doubled our capital from our earnings to purchase more stocks. The idea of putting more stocks means more sales in the future; it's like a seed that you plant and eventually grow as a tree in the future. There may be challenges along the way, but you just have to be disciplined in terms of handling money wisely.
If you're in business, always remember: Don't work for money; let your money work for you.
Elna June
Age: 34
Occupation: Chief operating officer, White Glove Solutions - A Virtual Assistant Company
Location: Virginia, USA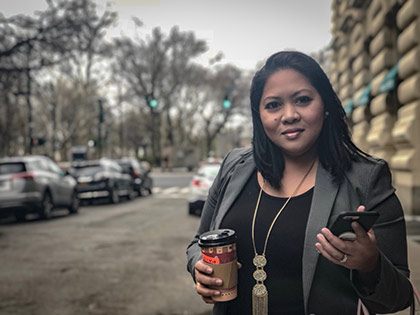 Her success story: As a young girl from Visayas, it didn't take much to make me happy. I remember the time my dad brought home our first electric fan. I was over the moon! I felt like the richest kid on the block.
We didn't have much, but our parents taught us to be content and happy with what we had. They taught us to exist for more than ourselves. That's how the passion for helping others started.
My partners and I started White Glove Solutions not only to make money but to provide solutions for both businesses and consumers. Everything is wrapped around the Biblical law of sowing and reaping: Help others and you will be helped.
We started with two employees in a small room a year ago. Last month, we opened our second location in Dumaguete City and have created partnerships with multiple companies around the US.
Money tips she lives by: People used to tell me to save, save, save. I'm sorry, but I'm not going to tell you that. I will tell you however, to be smart with your money. Spend wisely and thoughtfully.
Get rid of the scarcity mentality. That idea that you will never be more than you are now is a lie. This is the day and age where you can make money literally anywhere and everywhere.
Before you spend or think about spending money on a big item like a house or a car, ask yourself: "How do I make enough money to pay for this?" If it's a car, maybe you can drive it for Grab during the weekends. If it's a house, maybe you can Airbnb one of the rooms. There are multiple streams of income at your fingertips. You are in the age of breakthrough technology—use it!
Judy Anne Lorenzo
Age: 28
Occupation: Owner and general manager, TDES Sanitizing Services
Location: Makati City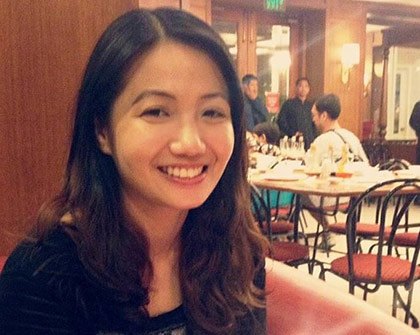 Her success story: A lot of start-up entrepreneurs face the dilemma of having a brilliant idea and identifying the right opportunity, yet lacking resources to seize the opportunity.
In my case, I found a supplier who was offering a unique cleaning and sanitation equipment and I immediately thought of using the equipment to provide cleaning and sanitation services. However, setting up the business was challenging due to the high price of the equipment and the difficulty of hiring and training qualified personnel. I had to augment what I had by negotiating for payment terms from the equipment supplier and seeking financial support from my family. But because of my passion for the business concept, the supplier and some of my family gave me the chance to prove myself. Still, I had to be very prudent at the start of my operations.
My perseverance nonetheless began to pay off. Since starting small in 2016, I am now able to attract major corporate clients, brokers, and have been getting repeat job orders.
Money tips she lives by: As a start-up entrepreneur with a limited budget, I made sure that I spend only for items that will bring in revenue. I believe that many women are fond of buying things because they are attractive, cute, and on sale even if they are unnecessary; however, in business we should be very selective and purposive in the things that we spend on.
Secondly, I ensure that I keep a good credit standing with my suppliers, lessor, bank, and credit card. These are important supports for start-ups especially during times when revenue is not coming in as projected.
In short, a good female entrepreneur spends wisely and builds a brand by maintaining a creditable reputation.
Karen May Romarate
Age: 34
Occupation: Entrepreneur, Dance Avenue Studio, KMQR Events Management Company, KMQR Residences, and KMQR Beauty Lounge Salon and Atelier
Location: Cainta, Rizal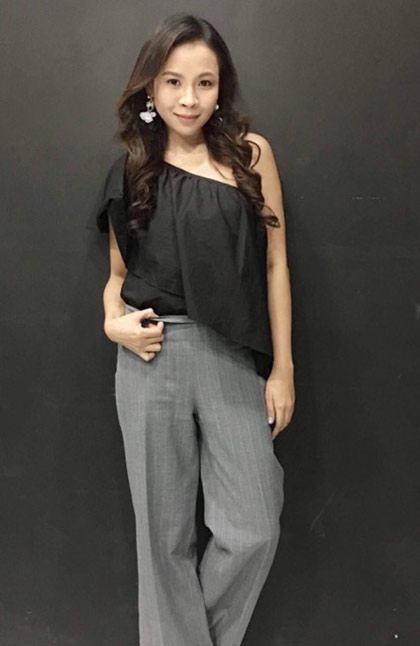 Her success story: After college, I got a 9-to-5 job as a marketing assistant, but I quit that job to put up my own dance school, Dance Avenue Studios.
Just like anyone with a new venture does, I struggled financially to get things off the ground. With no financial resources to tide over my studio, I was forced to get another 9-to-5 job to keep it afloat. I also did a lot of events planning gigs on the side.
Once the dance studio was able to finance itself, I left my day job to focus on it. My events planning gigs also blossomed to a formal and stable events company. Eventually, I was also able to finance constructing a small commercial and residential rental property, as well as a new salon, spa, and atelier shop business.
Money tips she lives by: Have focus, or be able to set goals and discard any spending that is not aligned with these goals. For instance, studies and surveys show that food is the biggest thing millennials spend on, but I realized that spending on food does not have much impact on my long-term goals. When I had to streamline my expenses, food and dining out was the first expense item that I controlled.
Have good judgment, or be able to discern needs from wants. If you can do away with buying a car, don't buy a car. Being able to buy a car is a typical milestone for anyone in his or her 20s; in my case though, I realized that I had to make a choice between this trophy or sustaining my venture that was still in its infant stage. With what I have now, I don't regret the sacrifice.
Karla Singson
Age: 28
Occupation: Businesswoman, PREP Davao and Gifts Davao
Location: Davao City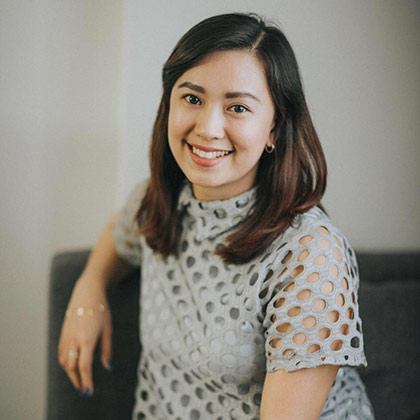 Her success story: I grew up achieving and achieving—did well in sports, academics, and extra-curriculars—and had the best, most hardworking parents anyone could ask for. I always held myself to a different kind of standard, and because of this, I had always been ahead of my age.
I started "rebelling" after 19, after college, when I could not keep a job because everything irked me: the office politics, the dress code, the fact that I had to come on time. So I started freelance writing and built a few businesses along the way until I found the first two I stayed with: a flower/gift shop and an events and PR company. These are my two oldest businesses, and I have kept expanding and diversifying since.
Money tips she lives by: The first time that you notice yourself making more money than you need, start investing. Make your money work for you, while you also work to get more money. I started investing in real estate when I was 25, and then stocks, and then crypto.
Be very clear and ensure ROI for every business or personal investment. There are a lot of things which I bought for my business which never really yielded good results for me. It wasn't that they were bad investments; they were good, I just wasn't able to use them properly or plan for them properly. I bought workshops, courses, and even office items which sounded good in my head but with no proper planning, they didn't even make the investment back. Now, I do none of those things. Everything I spend for in business is either a necessity, like electricity or paper or Internet, or something that will yield ROI for me at least three times over.
Laarni Victoria Vinas
Age: 35
Occupation: Triple-qualified (New York, UK, and the Philippines) foreign attorney in a Japanese law firm
Location: Osaka, Japan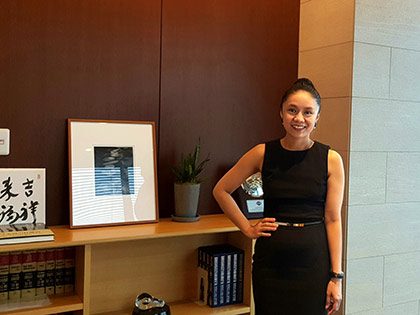 Her success story: I was born in Naga City to a middle class family. Growing up, my father lost his stable job and had to resort to getting odd jobs, and my mom worked alongside him to finance our schooling at a public school. My parents' hard work showed me the value of persistence and grit. For this reason, I studied diligently until I was admitted to Ateneo de Manila University on scholarship.
In my first year in AdMU, I lost my dad, and to help with the finances of my family, I took on various part-time jobs while studying until I finished my Juris Doctor degree in UP Law School.
As I was taking the bar exams, my mom told me that she was retiring. I knew that I had to work for our family, so I decided to look for work in another country. I was initially hired by a firm in Japan as an international paralegal, but before coming to Japan, I passed the Philippine bar exam. When I arrived, the firm then designated me as a Foreign Attorney.
The firm also financed part of my expenses when I successfully sat for the New York State Bar and the England and Wales Bar. I was then admitted as an Attorney of Law, New York State on October 2016 and as a Solicitor of the Senior Courts of England and Wales in April 2018.
Money tips she lives by: Get a good lawyer! *chuckles* Kidding!
We always hear about financial advisers telling us how to increase our income, but one advice which I think is often neglected but I personally consider to be also as important is to not spend beyond your means.
Because of what I have gone through, it has been a habit of mine to control my expenses. Until now, every time I go back home, I always buy clothes in tiangge. Even when I travel for work, (despite the fact that the firm pays for my travel expenses), I still try to get tickets with seat sales.
Follow Cheekie on Twitter and Facebook.