Maxi Mango has been making rounds all over social and with good reason: It's simple, sweet, and refreshing! Though originally from Davao, it's also now permanently in Manila, with branches popping up all over the metro.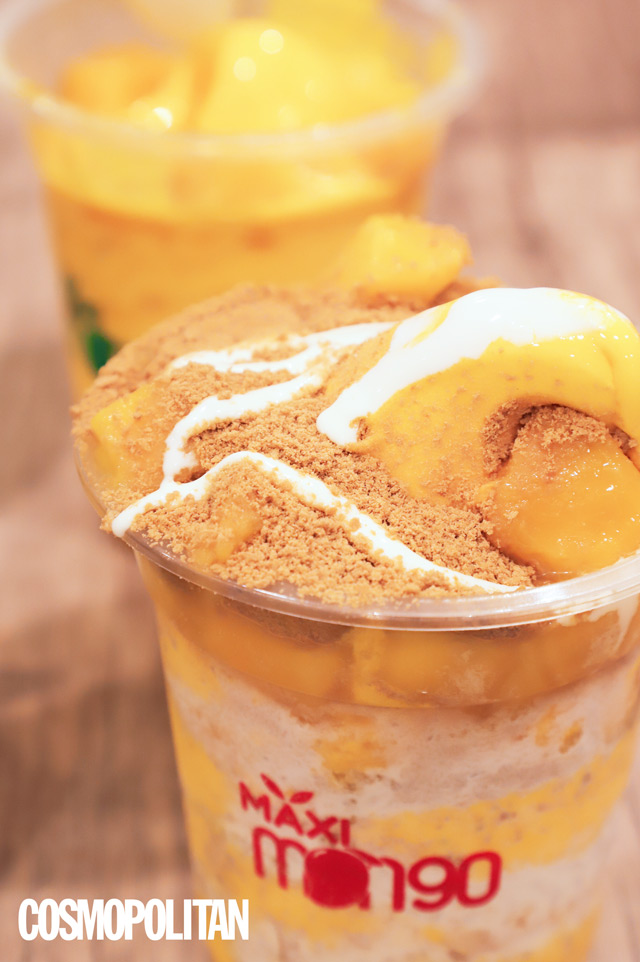 Cosmopolitan got to interview the owner of Maxi Mango, Miki Velasquez. At 31, both Miki and her husband, Ivan Velasquez, started the mango craze in December 2017. Learn about their story.
ADVERTISMENT - CONTINUE READING BELOW ↓
How did you start Maxi Mango?
My husband and I used to be OFWs. We decided to come home for good in 2013 and use our savings to start a business. We have worked with soft served [desserts] before and by the time we launched Maxi Mango, we had around six years of experience.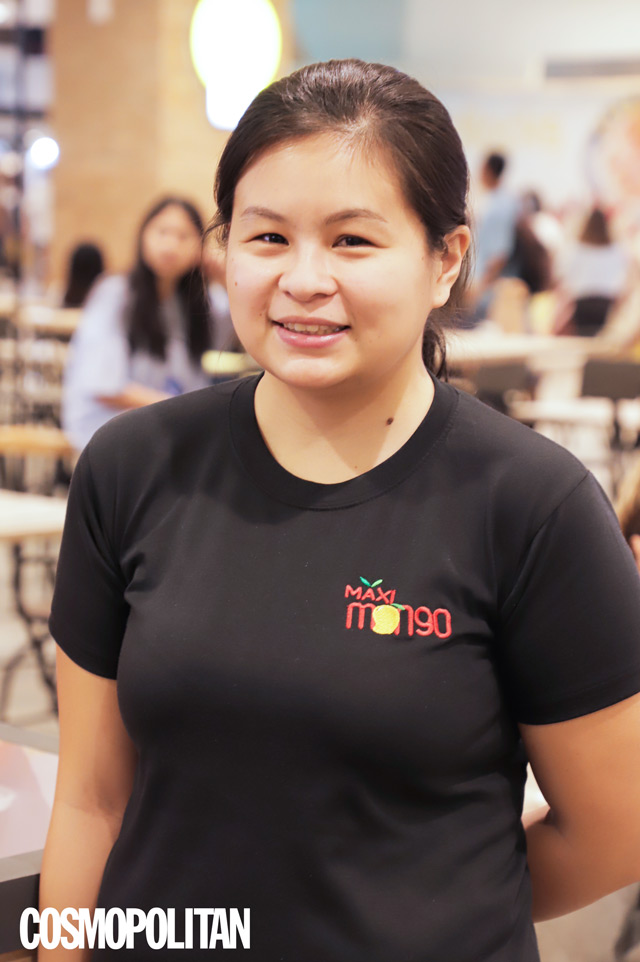 What other businesses did you have in the past?
Similar to Maxi Mango, we had another soft serve business, but "mangoes" were just a small part of a wide menu, which included other fruits, chocolates, and cookies. Additionally, we had a small sari-sari style bakery. 
Describe Maxi Mango's growth so far. 
We've had pop-ups in Davao since December 2017, but Maxi Mango was first introduced to Manila on August 6, 2018 at our very first pop-up in Glorietta. Our first permanent location opened on September 1, 2018 in Gaisano Mall of Tagum, followed by Gmall Davao on September 20. Next, MOA on October 13; Robinsons Galleria on October 15; and SM CDO on October 20. Some are company-owned, some are franchised. On October 28, another one will open at UP Town, and this branch is owned by Megan Young and Mikael Daez. One more branch will open in Gateway, which is owned by sisters Lakambini and Kim Chiu. 
ADVERTISMENT - CONTINUE READING BELOW ↓
How do you maintain the quality of your mangoes?
We have three suppliers for our mangoes. They were all tested before we even flew to Manila. There is a certain number of days after harvest when mangoes can be used. Our suppliers are aware of the procedure that needs to be followed.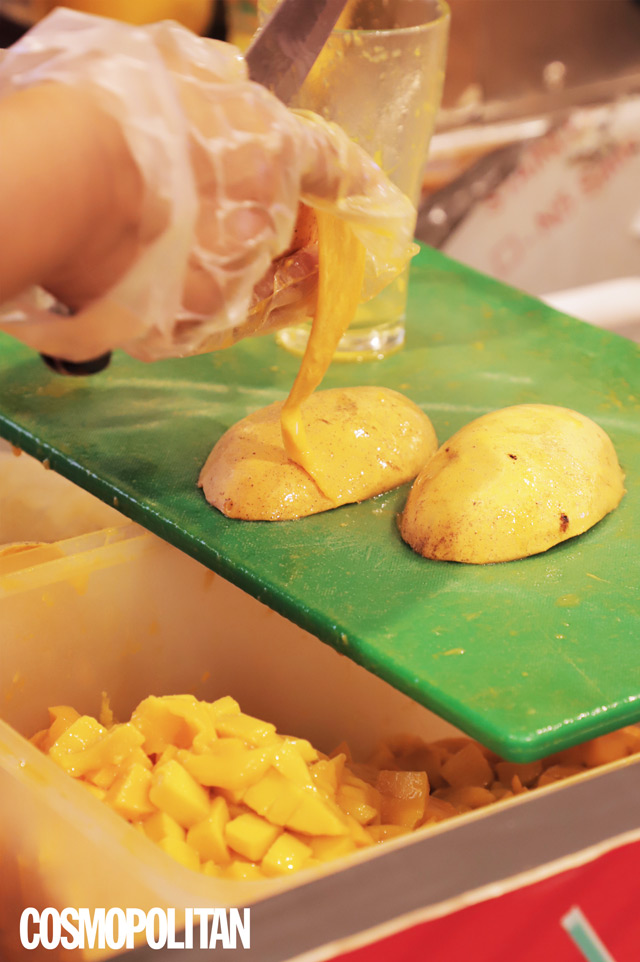 ADVERTISMENT - CONTINUE READING BELOW ↓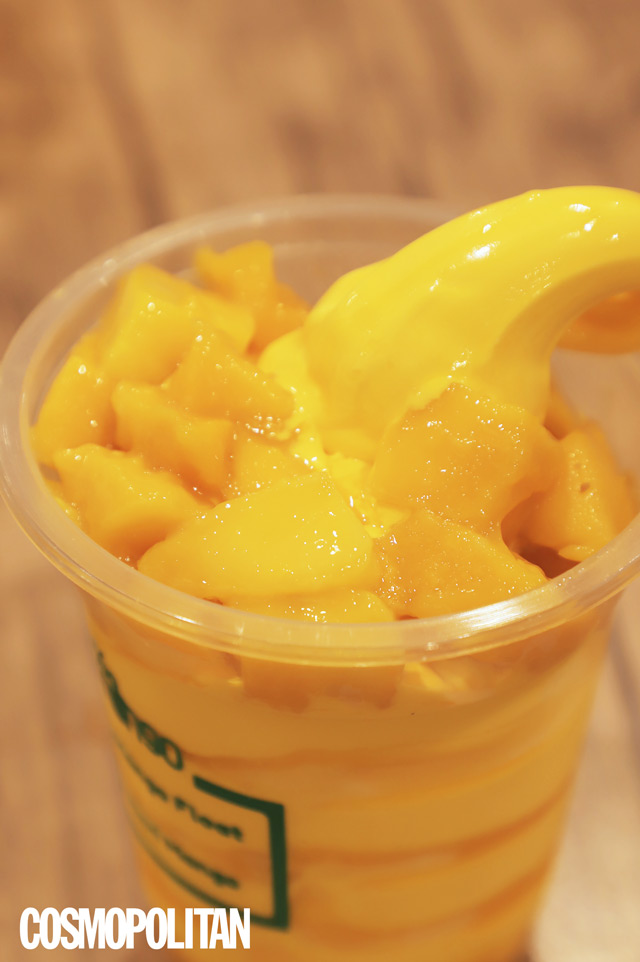 What other jobs did you have before you became an entrepreneur? 
My husband Ivan left for the UK right after high school because his family is there. He trained and worked as a chef at a Japanese restaurant in Manchester. I followed four years later after college. I worked in London as a caregiver. Ivan left his job and moved to London for me; we ended up working for the same institution. After we got back to the Philippines, we opened a business. There came a time when [our business] started to crash, so I took on another job in customer service and used my salary to keep our company afloat. 
ADVERTISMENT - CONTINUE READING BELOW ↓
What has been the best and hardest parts of running your own business?
The best thing is that we get to control our own time. Ivan and I also like being sole proprietors because we do not need to consult partners when a decision needs to be made. We believe this makes us move faster. The hardest parts, however, is 1) being away from our kids and 2) dealing with unsolicited hate. 
Since we moved to Manila, we only get to see our kids every few weeks because of school, which makes things very lonely. Our brains need to be at 100 percent to make the right decisions, we need to by physically strong, but our hearts ache every day. 
As for the negative comments, I know the difference between constructive criticism and hate but some people just do not seem to realize the impact of what a small comment can do to a startup. I don't understand how people can be so eager to pull something down without knowing about the sacrifices needed to make [a business] happen. I believe in the power of positivity. At the end of the day, I work for my boys. That's it. 
ADVERTISMENT - CONTINUE READING BELOW ↓
What are your plans for Maxi Mango in 2019?
We plan on going full steam ahead in 2019. When things start to quiet down, we are also excited to introduce our expanded menu, which has actually been in place for some time now, but things are still too hectic to release it.