Due to the ongoing quarantine, Meralco, along with other utility companies, has extended its deadline for payment for at least a month. According to Meralco's website, all bills due from March 1 to April 14, 2020 are included in the 30-calendar day extension. 
If you want to settle your bills, though, you can do it online to avoid having to line up at banks and payment facilities. While online transactions would typically require a credit card, this isn't always the case, thanks to virtual wallets and mobile apps. To guide you, here are various ways you can settle your Meralco bill, even without a credit card: 
Continue reading below ↓
Recommended Videos
1. Meralco Online and Meralco Mobile App 
You can settle your electricity bill on Meralco Online (an online payment facility that's accessible through Meralco's website) or the Meralco Mobile App. Aside from credit cards, payments can be made through debit cards and prepaid cards via GCash, Smart Money, and PayMaya.  
You'll only need to create an online account on Meralco's website to access both the Meralco Online and the Meralco Mobile App. 
To register, get a copy of your bill from the last six months, and prepare the following details: 
Email address (or if you don't have an email address, you may also register using your Facebook or Google account)
Mobile number
Service ID Number (SIN)
kWh consumption
Bill date
Register using your complete details, and verify your email.
The app and the website accept payments for overdue bills, payments for disconnected services, and even advance payments, among others. Take note there's a convenience fee of P47 regardless of the transaction amount. This fixed fee will be directly added on top of the total amount you selected for payment.
2. PayMaya 
For non-credit cardholders, virtual wallets like PayMaya always come in handy when making online transactions. You can load your PayMaya account through your bank account, debit, or credit card. 
To pay your Meralco bill on Paymaya, simply click the "Pay Bills" tab once you log in to the app. Select "Meralco" and tap "Done." Next, enter your Meralco Reference Number and the amount that you need to pay for.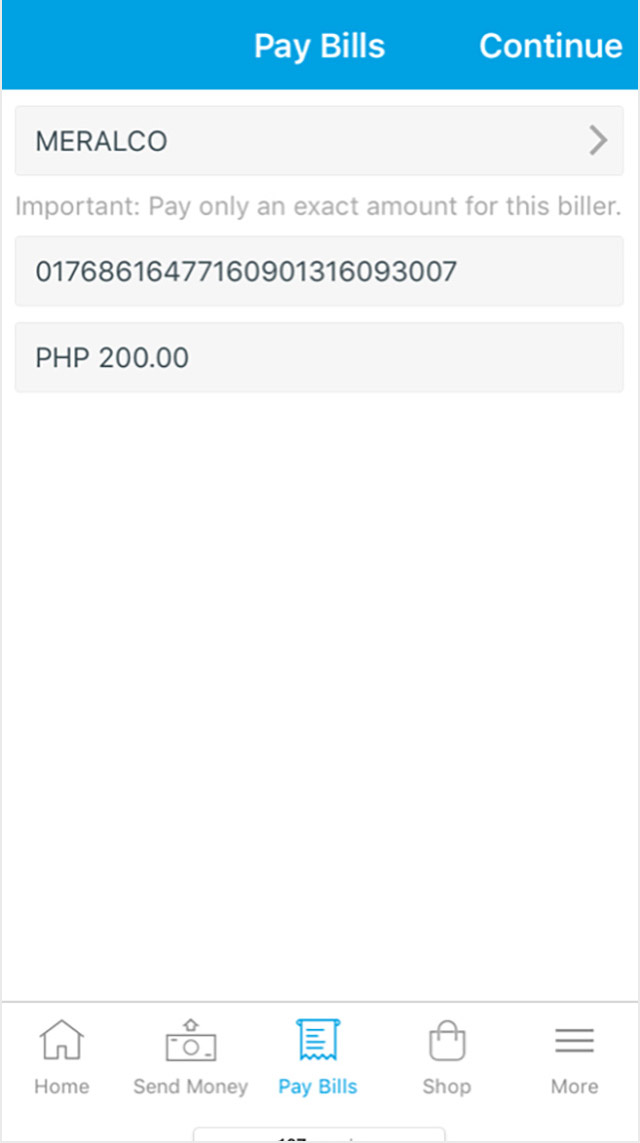 Once you've done that, you will receive a receipt of your payment. You can also view the status of your payment in the "Activity List." You will be notified when the payment has been completed. The status should say, "The amount has been posted to the Biller."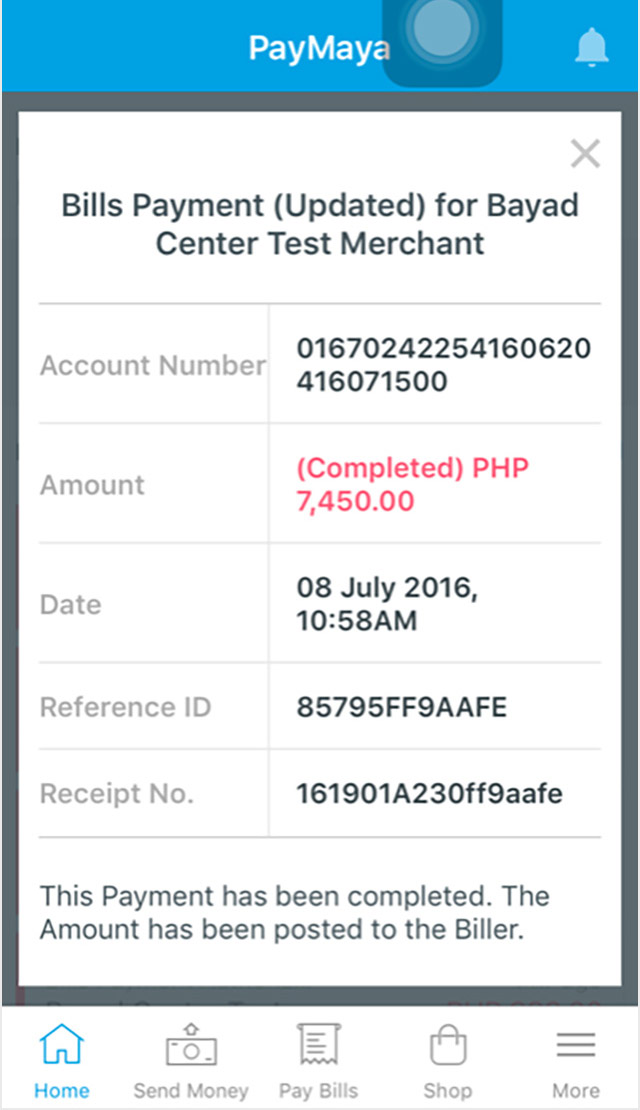 3. GCash 
GCash is another mobile wallet that lets you pay bills electronically-and you don't need to be a Globe user to use it. You can load your GCash wallet through convenience stores, supermarkets, payment facilities, and more. (click here for a complete list of their partner stores!) 
To pay your bills via GCash, click "Pay Bills" on the GCash dashboard, and select "Electric Utilities" from the list of biller categories. Enter the necessary details then click 'Next.' Once you've confirmed your transaction, you will receive an SMS with your bill payment details. If you also input your email address, you will get an electronic receipt in your email confirming your transaction.
4. Bayad Center app 
In case you didn't know, the over-the-counter bills payment facility also has a Bayad Center app, where you can use either credit, debit card, e-wallets like Paymaya to pay your Meralco bill. 
Simply tap the "Pay Bills" on the dashboard, and type "Meralco" in the search bar. Enter your Meralco Reference Number, and select whether you're paying for the total current amount, balance from previous billing, current charges, or total amount due. Place the amount that you need to pay for and your contact number.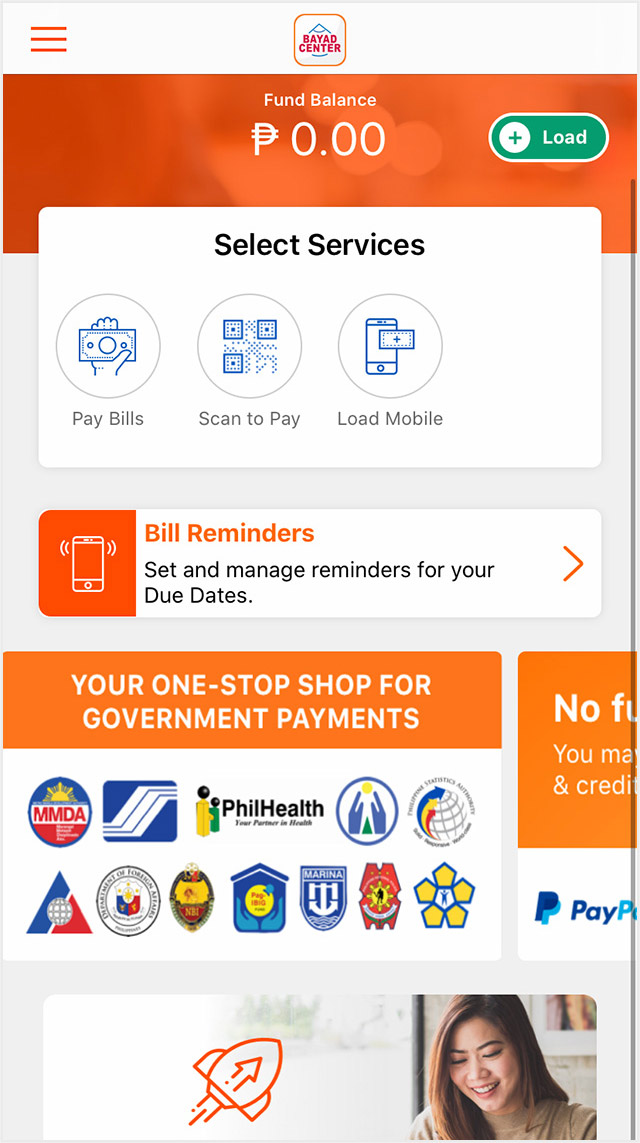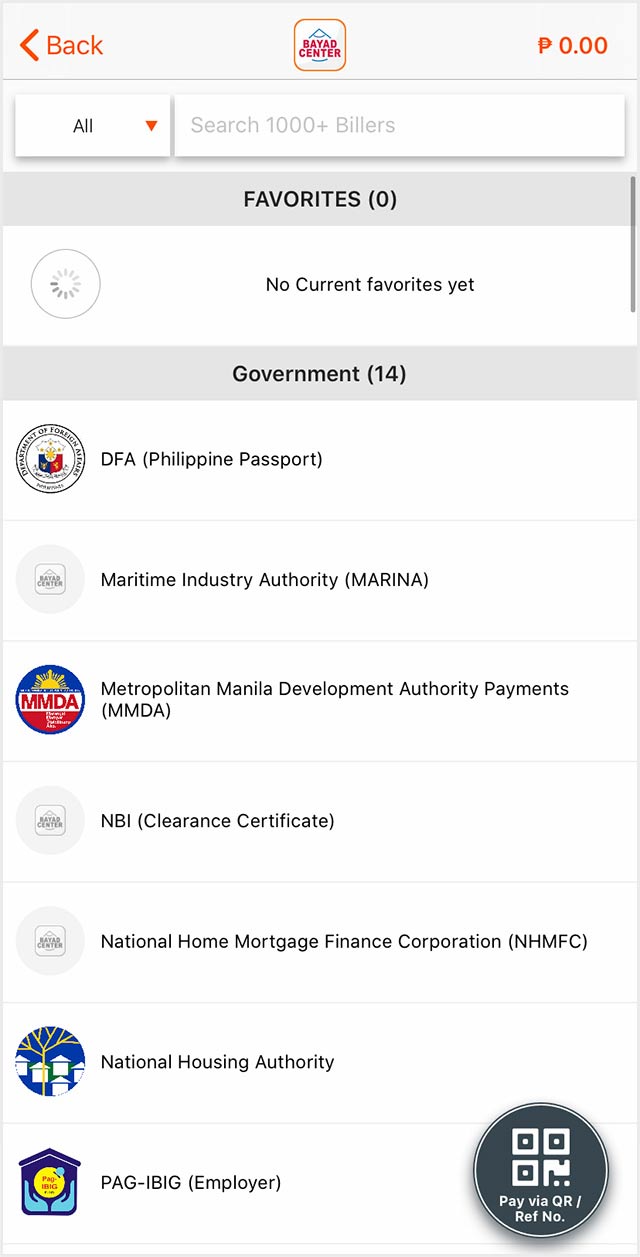 A summary of your payment will be shown. Just a heads up, though: there is a system fee, but rebates are given for every transaction. You will also receive an SMS on your registered mobile number once the bill payment is successful! 
If you prefer settling your bill offline, the app also has a Branch Locator component, where users can find the nearest Bayad Center branches. 
5. Banking websites
Instead of paying over the counter, you can allow your bank to debit the bill amount from your account. Simply register and login to your online banking account, and fill up the necessary details like your ATM/Phone reference number to settle the payment. 
Meralco bill payments are accepted through the following accredited partners: BPI, BDO, Security Bank, Union Bank, and more.