Every time I'm stressed, one of the ways I self-soothe is by stepping away from my computer and lying down on the floor next to my dog. I spend a few minutes there, just letting all that love (and cuteness) make everything better—even for just a moment. Some people are driven by that kind of love so much that they turn it into a career. 
Isabel Padilla, for example, is currently a second-year student in the Doctor of Veterinary Medicine program at the University of Sydney. In an exclusive interview with Cosmopolitan Philippines, Isabel said that she grew up with pets and loved being surrounded by animals. 
"I knew I always wanted a career with animals, but it wasn't until I took some biology classes in high school that I really started to take a career in [veterinary medicine] more seriously. I like learning how things work and how to fix things that aren't working. I love learning surgical skills and clinical skills, so it only made sense that vet was the way to go," she shared. Isabel graduated college with a BS in Life Sciences.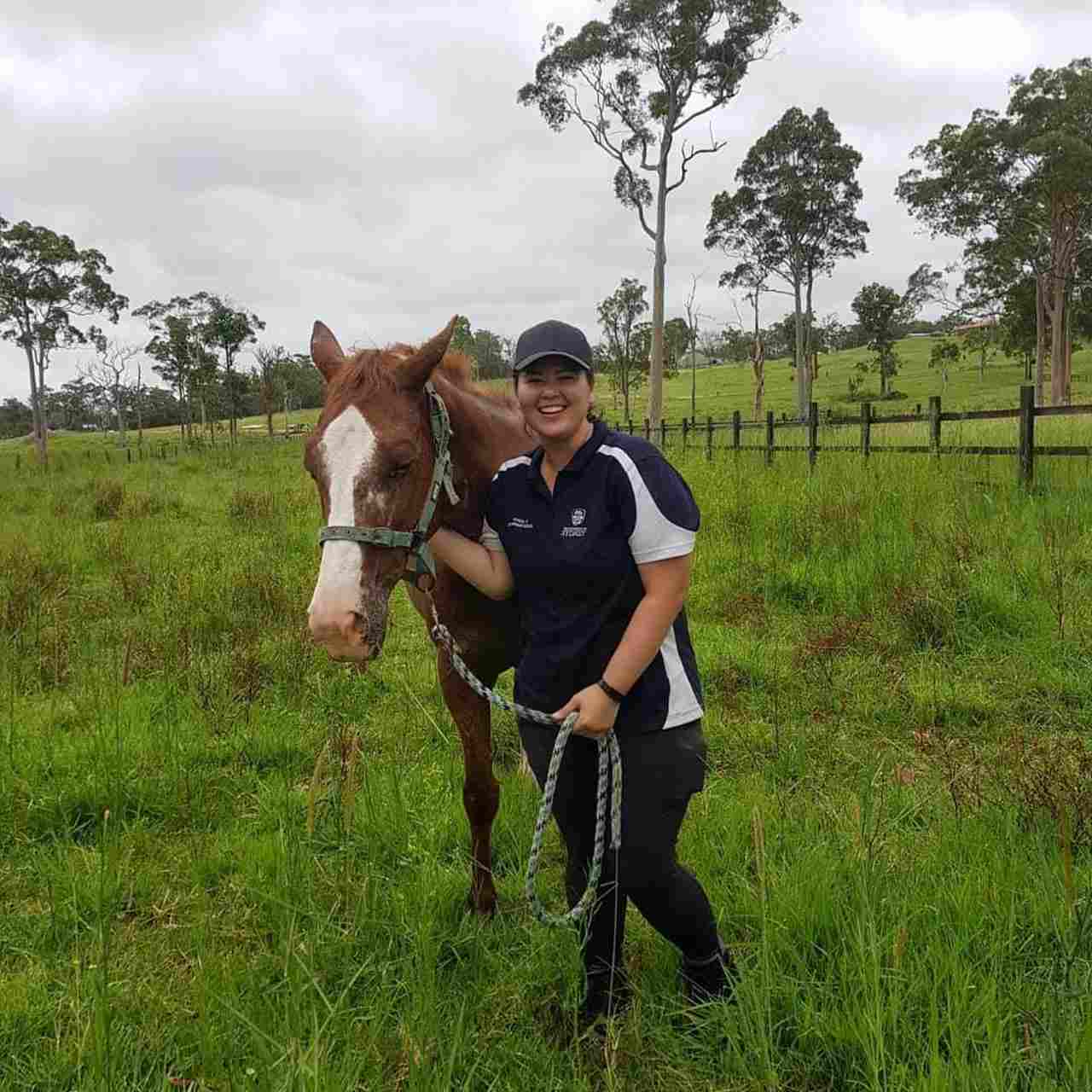 After graduation, Isabel had a few months of free time before she had to fly to Australia so she volunteered at the Compassion and Responsibility for Animals (CARA) and the Ninoy Aquino Wildlife Park (Biodiversity Management Bureau). "CARA was very brief. I remember I had an introduction day and then we were placed into groups. I helped out with social media for a while. BMB was also for a few months. I got to work with a lot of interesting animals (eagles, crocodiles, snakes) and it actually made me consider becoming an exotic/wildlife vet! During my time there, I sort of just followed the vets and the caretakers around. I helped with the feeding and cleaning mostly. Both were really fun and sort of solidified that vet was definitely the pathway I wanted to go down."
Continue reading below ↓
Recommended Videos
What made you decide to pursue further studies at the University of Sydney?
Isabel: "It was something that was already a part of my career plan. I applied to different universities in Australia, but I really liked the Doctor of Veterinary Medicine program in Sydney. I read through the course outline and I was just intrigued so I went for it. I also like how Australia does not have a veterinary licensure exam: Once you graduate, that's it! You have to register as a vet, and you're good to practice. It's been about four years (two more to go) and I have no regrets going here. I've made some great friends and have had a great experience so far!"
What's a day in your life like as a vet student?
I: "I study full-time but I also work at two different veterinary hospitals (I'm an animal attendant in one and a veterinary nurse in another), so it's definitely very hectic! If I don't have work for the day, I usually have a nine-to-five uni day (with lunch at around 1:00 p.m. usually). The day will consist of a mix of lectures, tutorials, and practical classes. Of course, all classes are modified because of COVID. Lectures are either live via zoom or pre-recorded. Tutorials are usually done in a case studies style where we're given a case and we work through it (from physical exam, diagnostics, treatment) as a class. Practicals are sadly still online, but they're quite engaging. They're more skills-based, so the professors show you how to do a fecal float or set up an anesthetic machine. When COVID restrictions ease, we will be having more face-to-face practicals (something I'm looking forward to!)"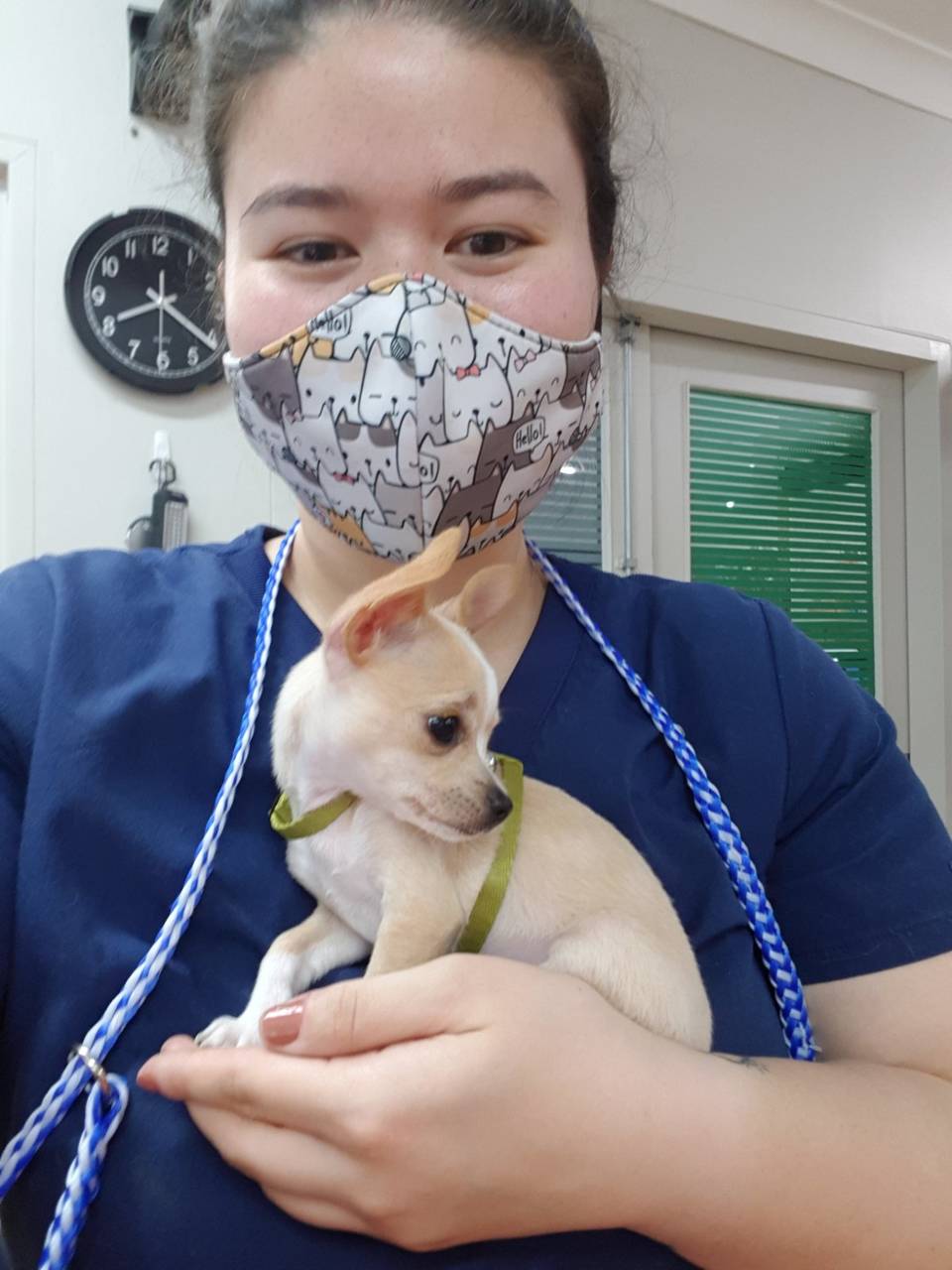 "At the end of the day though, everything will be recorded and posted on canvas. This makes it easier for students who are abroad at different time zones or for those who have work to catch up. If I do have work, I usually use the weekend or quiet days to watch lecture recordings and catch up."
What's been the most challenging aspect so far?
I: "The lockdown definitely makes things more challenging (which I think a lot of students can relate here!). We're limited with what we can do face-to-face with practicals. I'm very much a tactile learner (I learn by doing or touching), so learning anatomy and physiology online was tough. It's hard having to focus on your laptop screen all day. Sometimes, it gets really hectic trying to balance work and uni, but my employers are so understanding about my schedule. They always check in about how I'm doing at uni, and they understand if I need to work less hours when exam week comes up."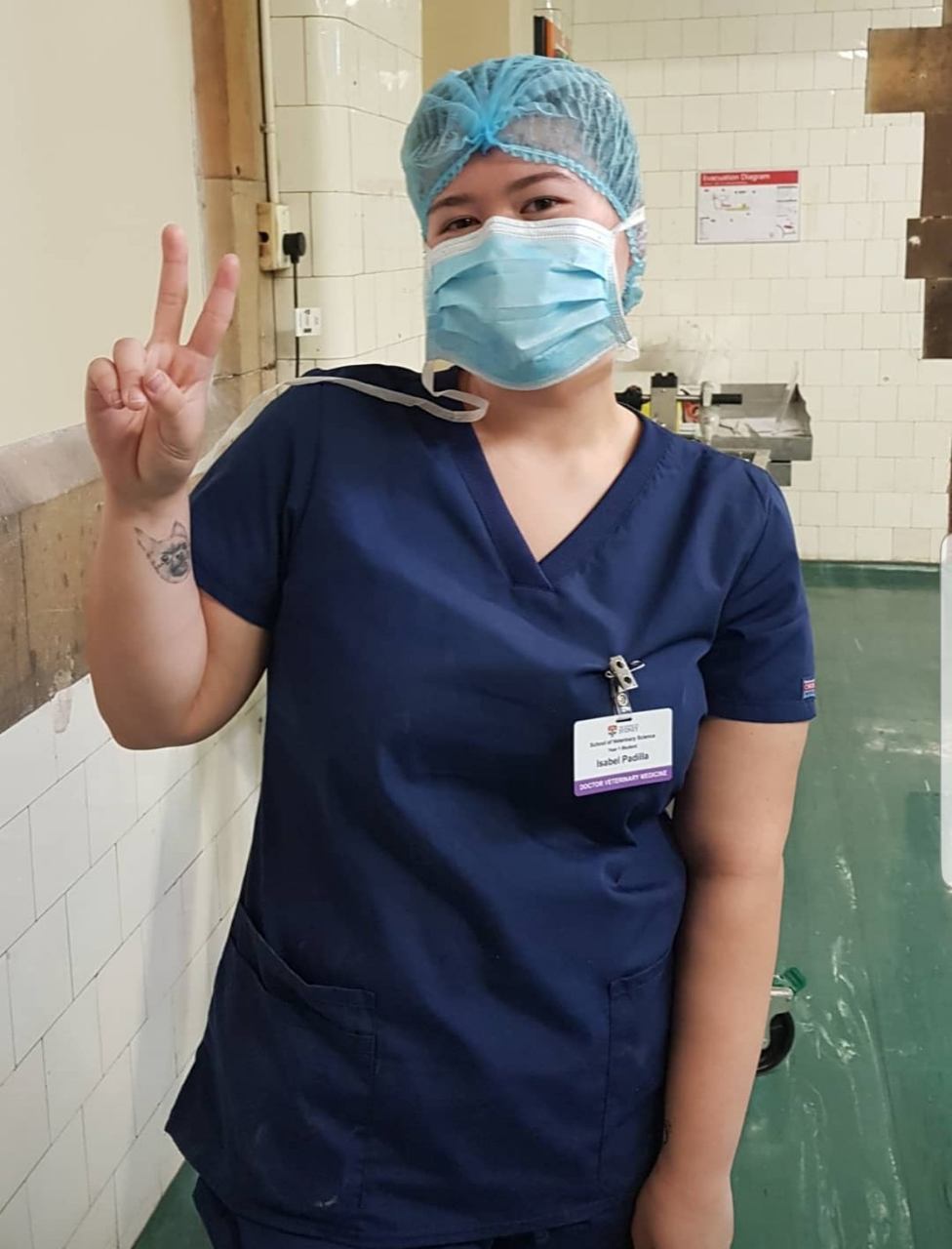 How much can a vet expect to earn?
I: "An entry-level job in the veterinary industry in New South Wales can start with $60-65k a year. Of course, as you gain more experience and skills through the years, that pay will increase and can reach up to $90k+ annually (sometimes even $100k!). It also depends on what you plan to do with your career. As of now, I am thinking of specializing in something (not quite sure yet!). When you specialize in a certain field, there will be additional studying and exams to take (it's very difficult and definitely not for everyone). It will mean you have a very specific skill set and you'll be very knowledgeable in that field, so it would also mean a much higher pay."
Do you have any pets right now? 
I: "Yes! Back in Manila, I have my chihuahuas and my shepherd. They're my absolute loves and I miss them every day. When the first Sydney lockdown happened last 2020, I was really craving that sense of companionship and responsibility a pet gives you. I was missing my dogs, but because I was renting I couldn't commit to the usual pets like cats or dogs. I've done some very extensive research, and I got two domestic spotted rats. Rats definitely get a bad rep, but these are the domesticated equivalent of the common brown rats we see outdoors. They're definitely very spoiled—they love yogurt, cheese, green peas, and chicken. They're very cuddly and love to nap on my lap during my online lectures. They're very intelligent. I've trained them early on to do some tricks and they have a great memory."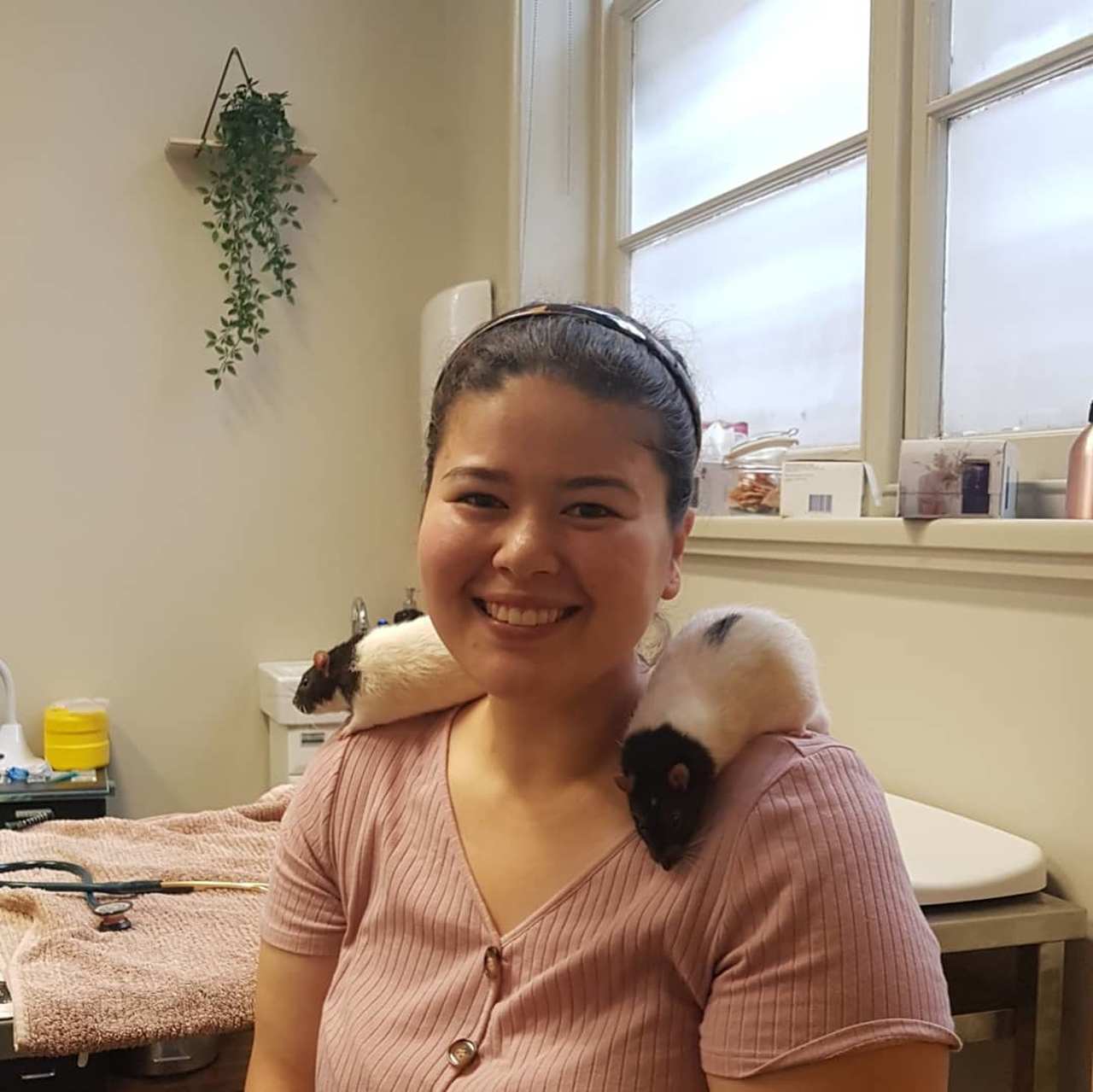 What's your advice for anyone who wants to pursue this career?
I: "Experience is key! Learning does not just happen inside the classroom. [My program] really values experience and skills, so definitely have a chat with your local vet and ask if they can take you in for a few weeks so you can shadow them. Being passionate about animals and remembering your 'whys' are very important. As a student, you're going to have very late nights and you're going to face different types of people and cases. When you start your career, there will be challenging cases and clients who question you. You need to make sure you remember why you're in this career because it can get overwhelming very easily."
***Answers have been edited for clarity and brevity. 
KEEP READING THESE PROFILES ON COOL PINAYS:
How This Pinay Ballerina Started A Career In Esports
This Pinay Artist Found Her Life Purpose Through Painting Murals
This Taiwan-Based Pinay Made Her Dream Of Being An Astronomer Come True
***
Cosmopolitan Philippines is now on Quento! Click here to download the app and enjoy more articles and videos from Cosmo and your favorite websites!
Follow Ysa on Instagram.
EXPLORE COSMO