Ben's Cookies—a staple in the UK—has been around since 1983. 36 years, to be exact. It's older than most of us! So you can only imagine the excitement wannabe cookie connoisseurs—us, we're talking about us—felt when news of their arrival in the Philippines broke. The food community was wildin'. 
They're also available in the U.S., South Korea, Saudi Arabia, Thailand, and Singapore, so if you've traveled to these places, Ben's Cookies might look familiar to you.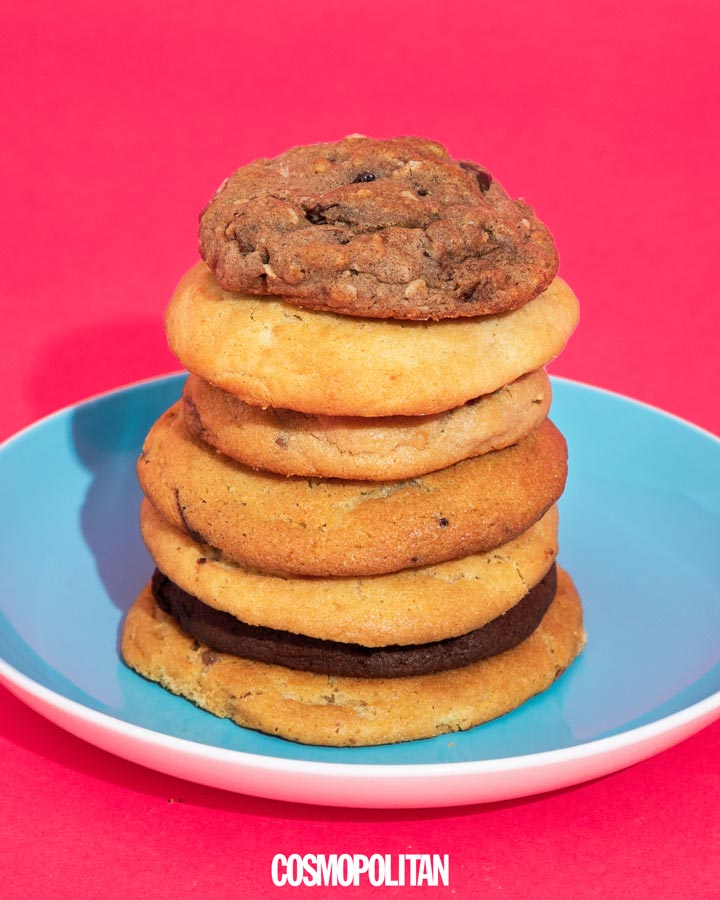 Continue reading below ↓
Recommended Videos

As with everything shiny and new in the Philippines, people endured the line at Ben's Cookies when it first opened at The Podium. Unfortunately, the reviews were than pleasant. Not everybody was impressed. But here at Cosmopolitan, we believe in fair play (and food testing), so we bought a small box of seven cookies, which came out to P450. FYI, a single cookie costs P90. Here are our honest reviews!
Milk Chocolate Chunk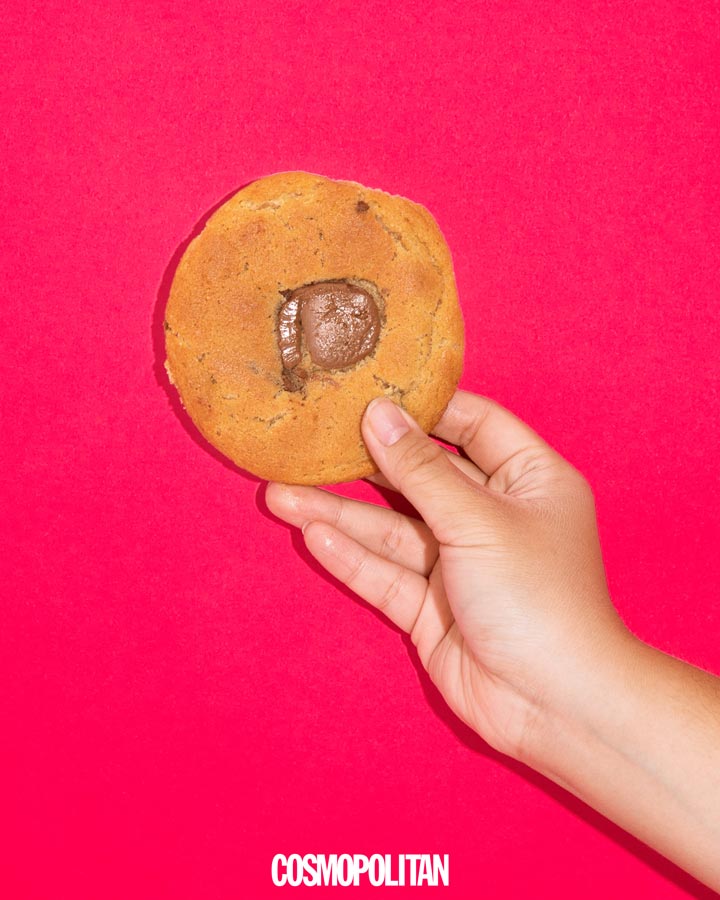 "Tastewise, this cookie was pretty good! It was sweet, but not too sweet. Pair it with milk and you're all set. Not sure if I would rate it five out five stars, though. I'd probably give it a four. I found the dough too soft, it actually feels more like a chocolate crinkle than a cookie. With just a slight pinch, the cookie easily broke into separate pieces. Unlike my favorite cookie, the chocolate in this one was just a big blob in the center. I feel like it would have been better if the milk chocolate was evenly distributed. Some of the bites I took were just plain dough, and there was no taste of chocolate at all. I would have appreciated it more if every bite had a chunk of milk chocolate, but then again you can't have everything, LOL. But If you're looking for a dessert that will satisfy your sweet tooth cravings, this cookie will definitely get the job done!" -Lou
"A classic chocolate chip cookie will always have a special place in my heart. I couldn't say no to it. I was excited to add Ben's Cookies' Milk Chocolate Chunk to my list. I'm going to be blunt: It was okay. It tasted good, but it was not something I'd rave about or recommend to my friends. Its chunks weren't evenly distributed so for the parts without it, the cookie was nothing special at all. I think it would have helped if the dough had a brown butter flavor—but then again, I have never tasted the original one from London so this is just based on my preference. Would I buy it? Nope, but since Ben's Cookies have a wide selection of flavors, you'll still see me walking around Podium carrying a red box." -Ira
Double Chocolate Chunk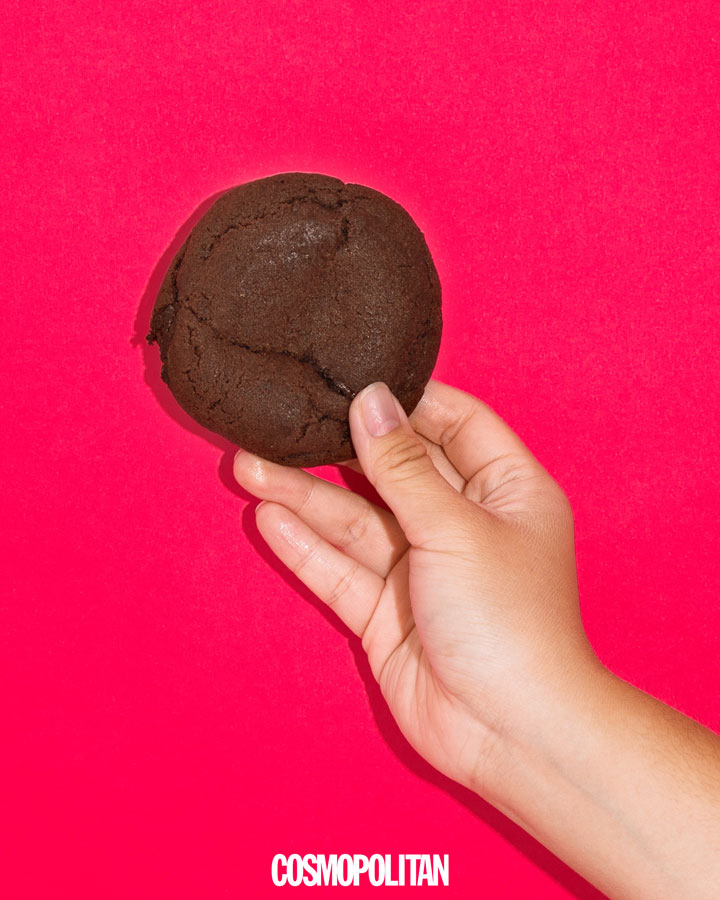 "I absolutely LOVE Subway's double chocolate chip cookies and was excited to try this the most out of all of Ben's Cookies' selections. What was a bit of a downer was that the piece I got wasn't as moist and soft as I would've wanted it to be. It leaned on the dry side and had some hard, crumbly parts when I bit into it. I wish I had an iced coffee with whipped cream to pair with this cookie for some added moisture! LOL! I'd want to try it again, however, when it's fresh out of the oven." -Cindy
White Chocolate Chunk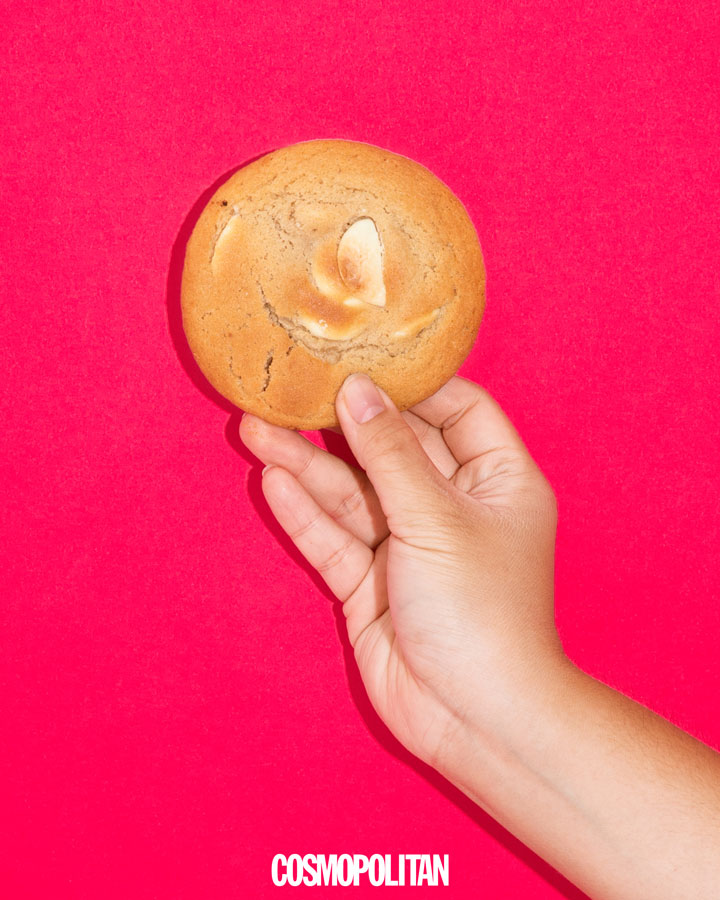 "The only way you can make me eat white chocolate is if you bake it with a cookie. I love its warm creamy flavor with the cookie dough. When eaten alone, it's all sorts of umay for me. Ben's Cookies' White Chocolate Chunk has a smooth mix of flavors which was delightful, and I wish I had a cup of hot chocolate with me when I tried it. Its size is great to be shared with a friend, but TBH, I gobbled it up in one go because there was no umay at all. I just wish that the chips were evenly distributed for a better eating experience. The chunks were mostly at the center. As for its dough, its texture was soft—and in a way, too soft because it broke before I even took it out of the box. I haven't tried a cookie that was baked from the London bakery, but it was missing a buttery or molasses flavor I usually get from cookies with chocolate chunk add-ons. It has a competitive price point compared to the gourmet cookies in the market. I won't line up for it, but if I'm in the area and there is no long queue, I would still buy it." -Ira
Dark Chocolate Chunk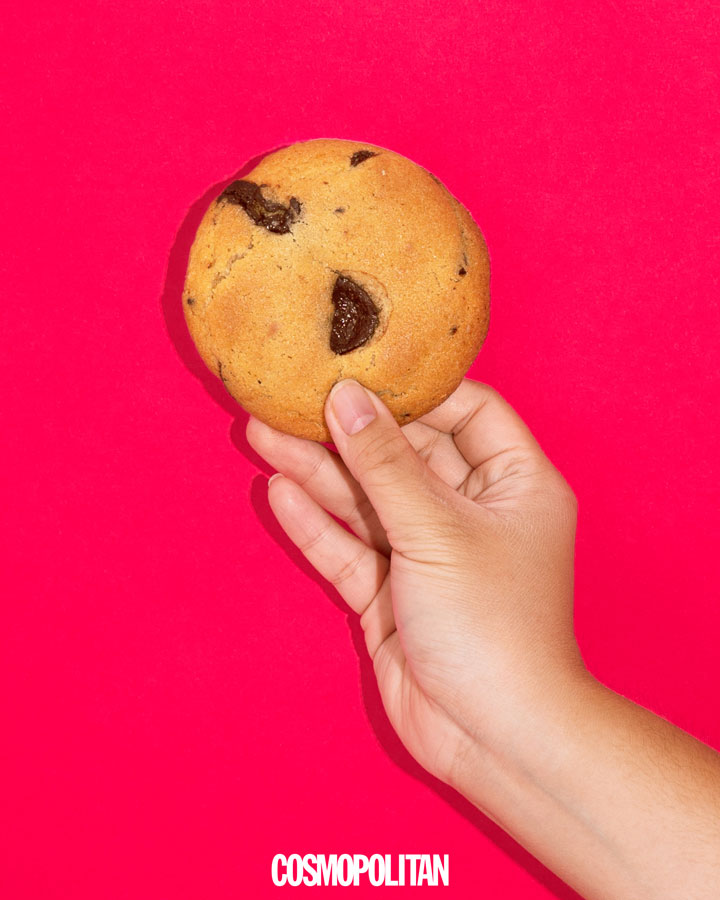 "Hi, I'm Tisha and I'm a cookie addict. I have my OMFG-inducing favorites, but I'm not against trying out new cookies because I love eating them and there's a chance it could replace one of my go-tos. Unfortunately, Ben's will not be replacing anything today because their cookies were only okay. The dough was chewy and soft but really bland, and there were barely any dark chocolate chunks in it. It actually reminds me of cookies I'd buy at the grocery—not at a bakery—so I think I'll stick to my tried-and-tested cookies for now. My number one cookie is from Aperitif and their product deserves to be called Dark Chocolate Chunk because it's full of them. Ben's only had *sprinkles* of chocolate—how sad." -Tisha
"I have to be honest, I was suuuuper hungry when I tried this cookie; that's why I finished the whole thing in seconds. As hungry as I was, I noticed that the Dark Chocolate Chunk cookie wasn't as sweet as I expected it to be—which is something that really appealed to me. Although it can be compared to a Mrs. Field's cookie, in terms of being soft and moist, this Ben's cookie lacked oomph. It wasn't special at all, and it really was just a cookie to fill my stomach, not something I'd willingly indulge in. Perhaps it would've been better if it had more chocolate chips, but it was lackluster through and through. For a hyped-up brand, I'd say this cookie doesn't live up to it." -Cindy
Peanut & Milk Chocolate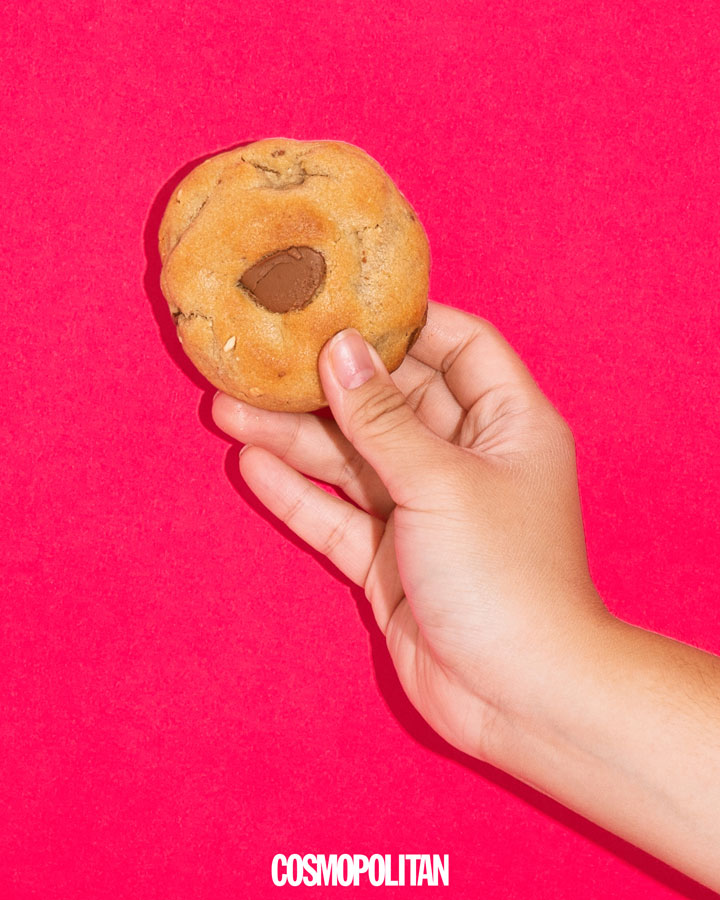 "I wanted to try the Peanut & Milk Chocolate cookie because I like the combination of peanut butter and chocolate. The only one I've ever tried and liked was from Scout's Honor. It didn't even have peanut butter, just Chocnut, and it had a nice balance of salty and sweet. This one, though, *womp, womp.* I only tasted the peanut cookie dough (which was aight) but it didn't have much chocolate again. The cookie only tasted sweet, and for a fancy cookie like this, I expected some layers." -Tisha


Oatmeal & Raisin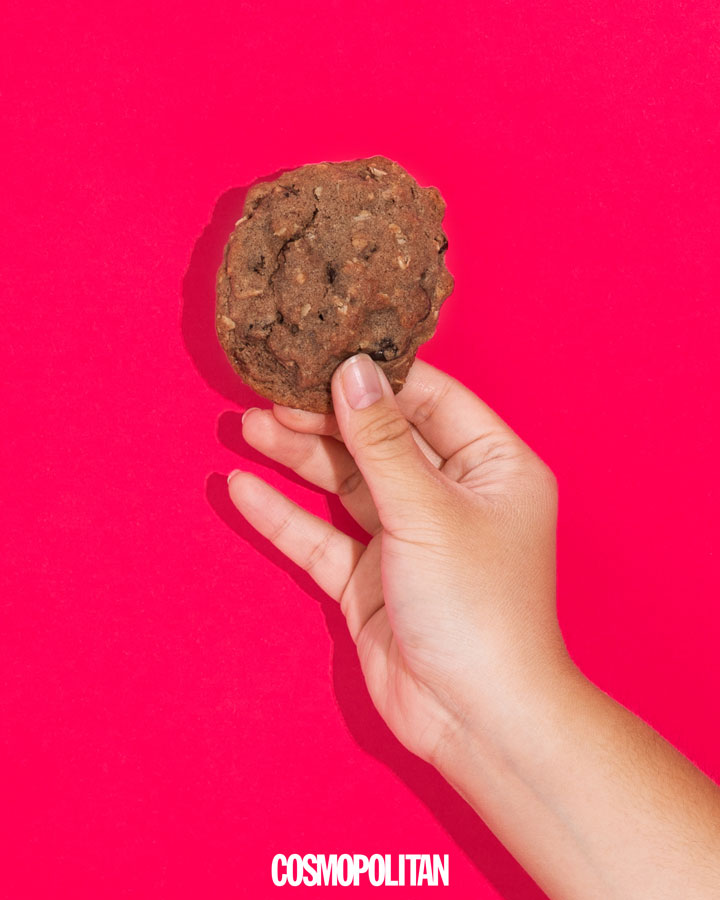 "To give this cookie a fighting chance, I want to be perfectly honest and say that I am not a fan of raisins in any kind of dessert. When they're delicately placed on top, I pick them off; if they're buried in a cake, I dig them out. But, there was no way to avoid them in this cookie, so I took one for the team and had a mouthful. My initial reaction was sadness, but I'm relieved to report that it didn't turn into disgust. I think people who enjoy or don't mind raisins in their desserts might like this cookie. I also think it was an appropriate size for its price, but that's the only positive thing I have to say, lol." -Ysa
Lemon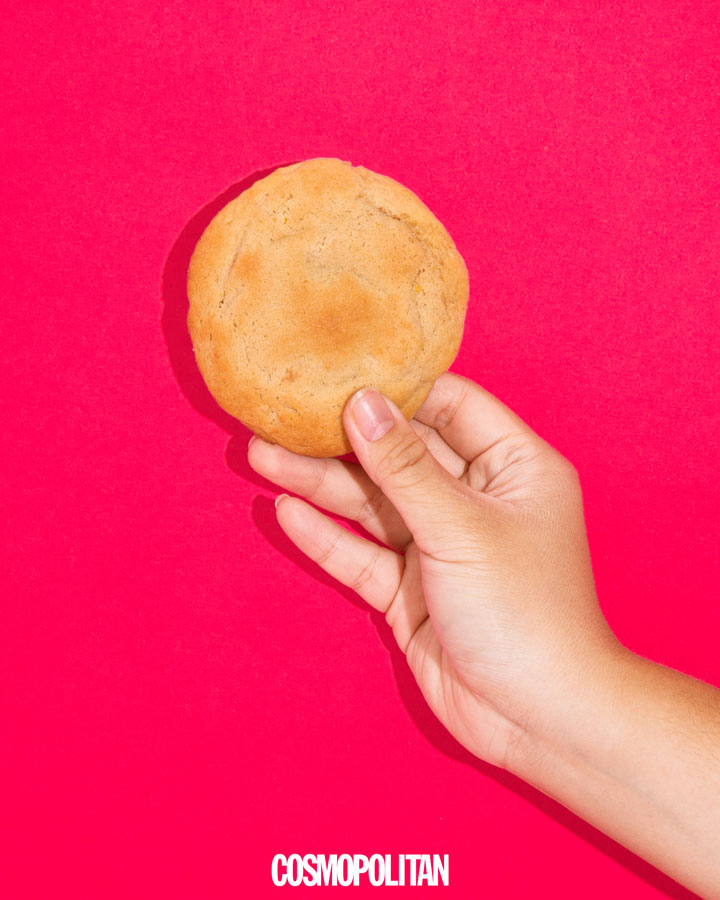 "Full disclosure: I got the Lemon cookie because it was the only flavor left to be reviewed. I was a little apprehensive to try it at first because I'm more of a chocolate chip cookie kind of girl. While I loved my lemon bars and pastries, I've never heard of, let alone tried, a lemon-flavored cookie until the day the red box of Ben's Cookies landed on our tables at the office. So did I like this lemon cookie? I loved it. The lemon flavor wasn't overpowering. It wasn't as maasim as one would expect. It wasn't nakakaumay sa tamis, too. The cookie had sort of a crumbly and cakey consistency, so it almost reminded me of a lemon bar. But the flavor was just right and I instantly craved a cup of black coffee to pair with the cookie. Would I get this again? Absolutely! Would I line for over 10 minutes for it? Maybe not. But if you do decide to try Ben's Cookies, I highly recommend going for the Lemon cookie." -Retty