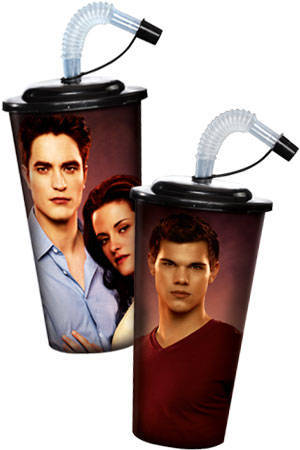 We sure hope you already bought tickets for The Twilight Saga: Breaking Dawn Part 1, the movie you've been anticipating for ages, because we're sure the lines would be long in any cinema today! We know a lot of you would be rushing to the theaters the moment work lets out in a few, so we thought of giving you an idea for dinner (or movie snack) tonight--so you one less thing to worry about on your date with your fave vampire, Edward Cullen (Robert Pattinson), or the hottest werewolf, Jacob Black (Taylor Lautner).

We suggest you stop by the Jollibee branch nearest the cinema to grab a burger or sandwich value meal--Yum, Yum with Cheese, Yum w/ TLC, Champ, Hash Brown Burger, Jolly Hotdog Classic, Jolly Hotdog Regular, and Crunchy Chicken Burger. Why? Because by just adding P25, you'll get a cool Jollibee Limited Edition Breaking Dawn tumbler! (All Jollibee burger and sandwich value meals come with regular fries and soda.)

You can choose from two designs: the Edward-Bella tumbler and the Edward-Bella-Jacob tumbler. Now we'll somehow know who's really Team Edward and Team Jacob (although it would have been great to get just a solo Jacob tumbler, don't you think?)! Answer our poll below, too!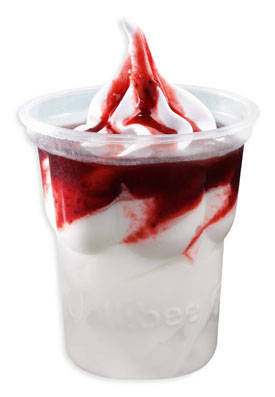 While you're at it, grab dessert in Jollibee as well. Why don't you try the new Jollibee Strawberry Sundae? It has Jollibee's signature creamy vanilla soft serve, topped with rich strawberry syrup and delicious strawberry bits—also just P25! You'll need that sweet, fruity, indulgent treat to cool down, with all the hot scenes in the movie (yes, you can look forward to a topless Jacob, ladies)! Whew!


Jollibee Limited Edition Breaking Dawn tumblers are available in all Jollibee stores nationwide from November 3 to December 3, 2011 for dine-in, take-out, and drive-thru transactions only.

Jollibee Strawberry Sundae is now available in all Jollibee branches nationwide for dine-in, drive-thru and take-out. For delivery, call Jollibee Express Delivery Service hotline at 8-7000 or log on to www.jollibeedelivery.com.


32
Continue reading below ↓
Recommended Videos