Fact: Ramen is one of our go-to meals whenever we can't be bothered to whip up anything ~fancy~. It can, however, get boring real fast. The good thing about it, though, is how flexible it is—you can add just about anything your heart desires to upgrade your eating experience!
If you're not exactly sure what kind of ingredients you can mix with your ramen, worry not. We found this video from Aaron and Claire, a Korean couple whose YouTube channel is dedicated to creating *super easy* recipes. They came up with a total of nine (!!!) ways to ~reinvent~ your ramen. BTW, for their hacks, they used Jin Ramyun, but you can use any brand you like. Keep on reading to learn more:
Check out some of our favorite ramen hacks from their video:
Ramen + Ketchup
Ingredients needed:
Ramen pack
1 tablespoon tomato ketchup
Prepare your ramen as directed on the packet. As soon as it starts boiling, place one tablespoon of tomato ketchup on your noodles and mix it. This will make the broth and noodles taste sweeter and tangier. This trick is perfect for those who can't really handle spicy food.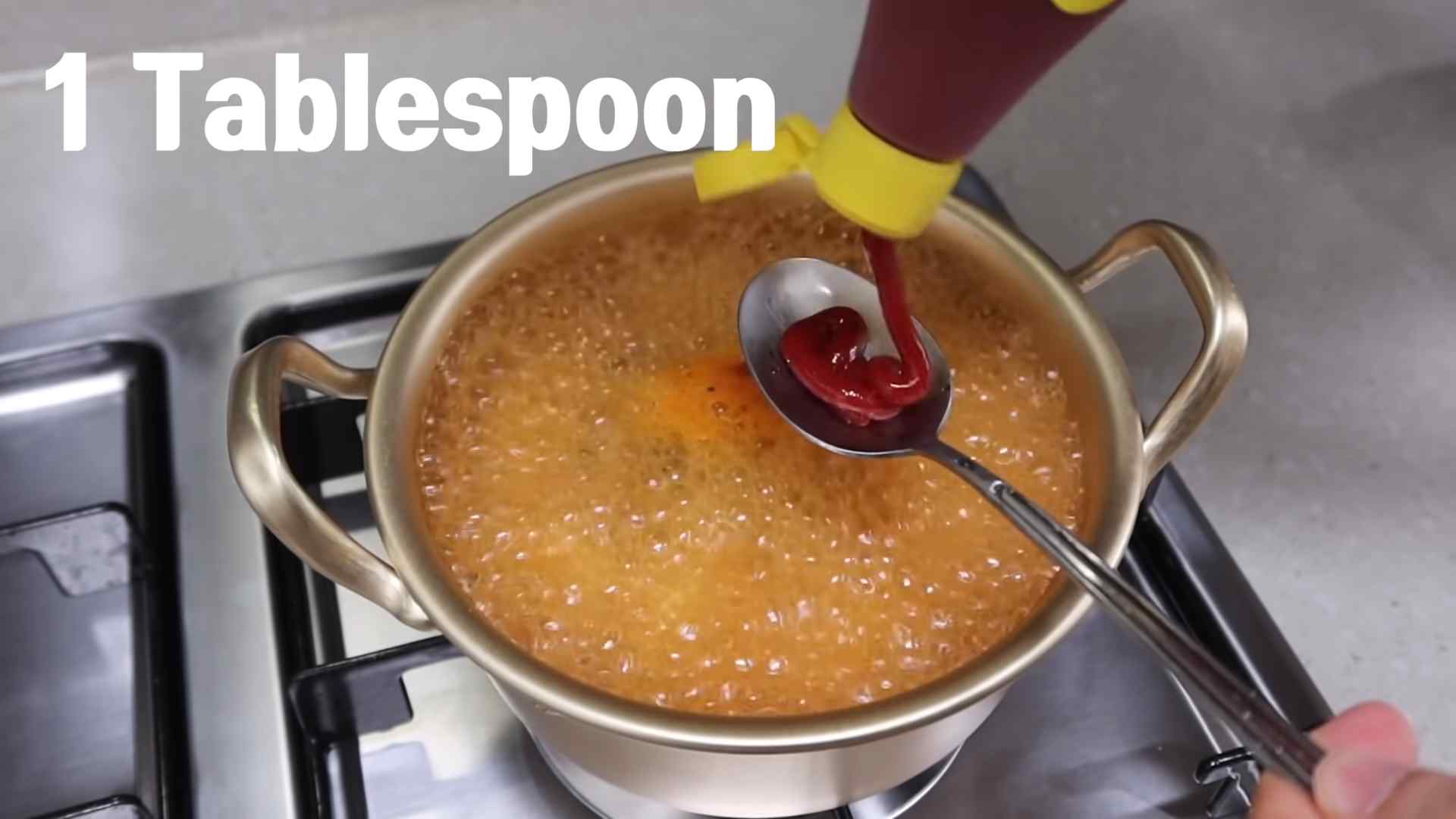 Ramen + Milk
Ingredients needed:
Ramen pack
350 ml whole milk
Okay, hear us out. This hack may seem weird, but it'll really make your ramen broth and noodles extra tasty! According to Aaron, when your noodles are boiling in the water and are about 90 percent done, drain them. Boil the noodles again with 350 ml of whole milk. Green onions are optional. ;)
Continue reading below ↓
Recommended Videos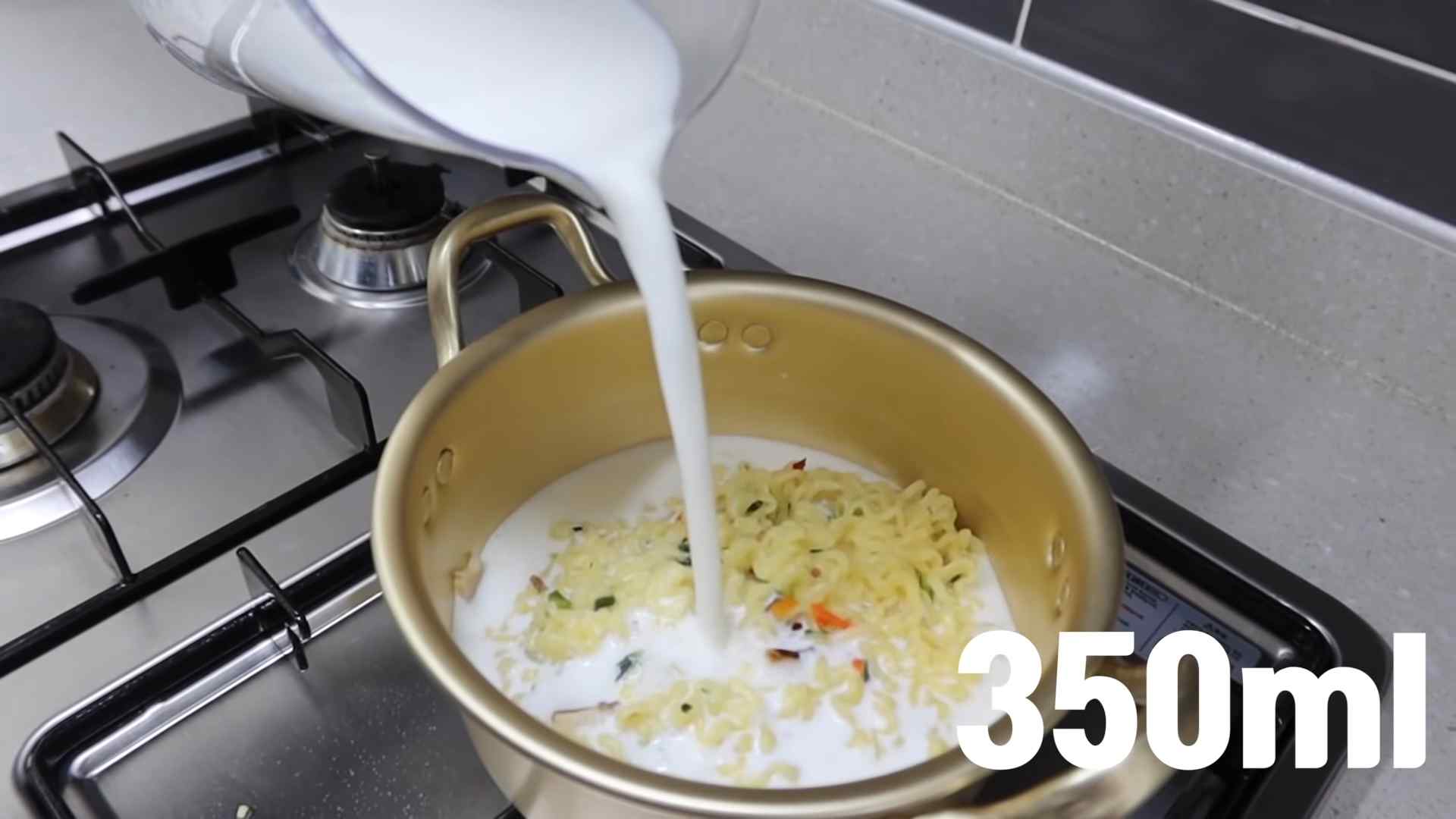 Ramen + Cheese slices + Egg
Ingredients needed:
Ramen pack
350 ml water
2 cheese slices
1 egg
According to Aaron, this next hack is called Kujirai-style ramen. The recipe is from a comic book, and apparently, it's really popular in Korea! Instead of boiling your noodles in a pot, use a pan. Pour 350 ml water and boil your noodles. Place an egg on the center and two cheese slices on both sides. Let the egg cook. Ta-da!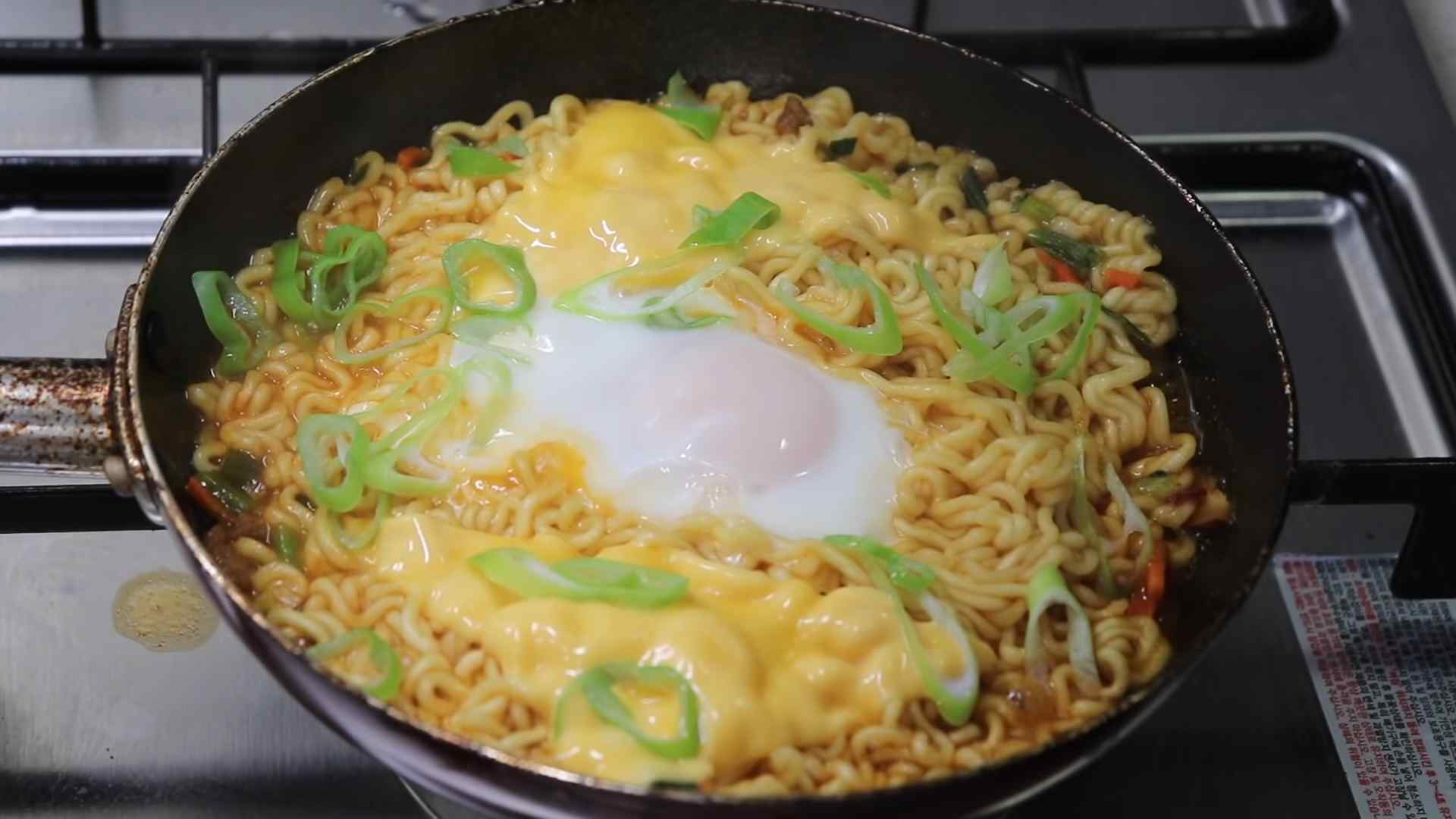 Watch the entire video below:
9 New Ways To Enjoy Korean Ramyun Ramen Recipes hack
Follow Cheska on Instagram.
***
We're officially on Viber! Be part of our growing community and subscribe to Cosmopolitan Philippines now!
EXPLORE COSMO