Have you ever noticed how when you buy french fries, you start by eating one fry at a time, until you get a little more real with yourself? And if it's just a side order that comes with your fast food meal, it's gone in the blink of an eye. 
Everybody loves french fries, which is why even though it's not a salad, it's considered one of those guiltless gastos you just have to indulge in from time to time. 
Team Cosmo bought five *large* orders of french fries from different fast food chains because we were curious about the number of fries in each order and what the size difference is per brand. It took all the willpower in the world for us to avoid eating these right away just so we could count them for you, so, behold: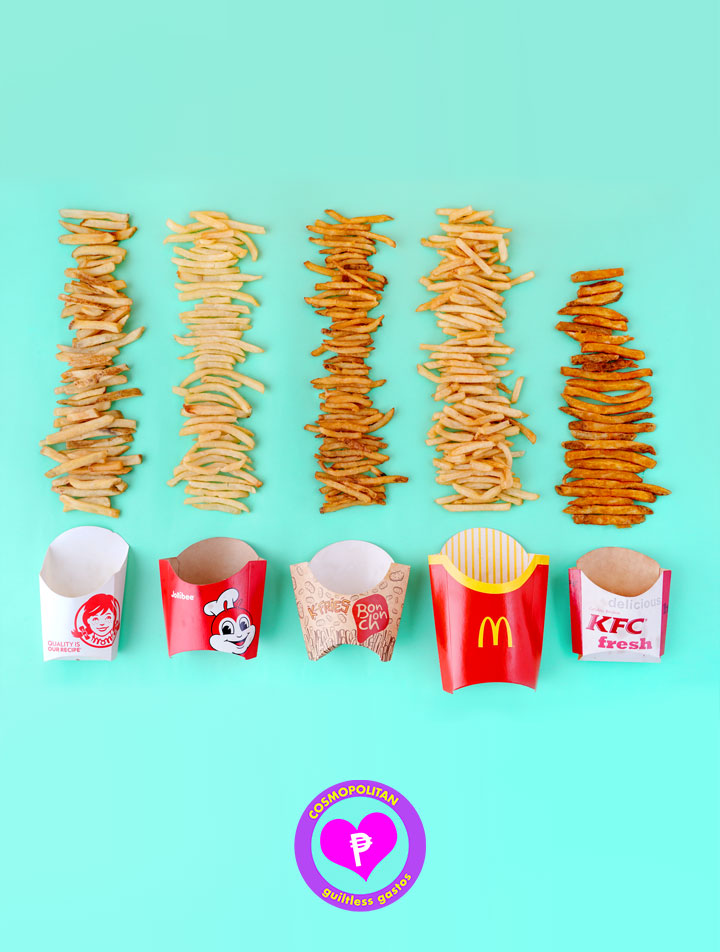 Continue reading below ↓
Recommended Videos
Disclaimer: We know there's no exact math involved when it comes to french fries because every order is different, and each brand has their own version of what a large order is. This is just us taking our love of fries to the next level, lol!
McDonald's - P69
Fry count: 100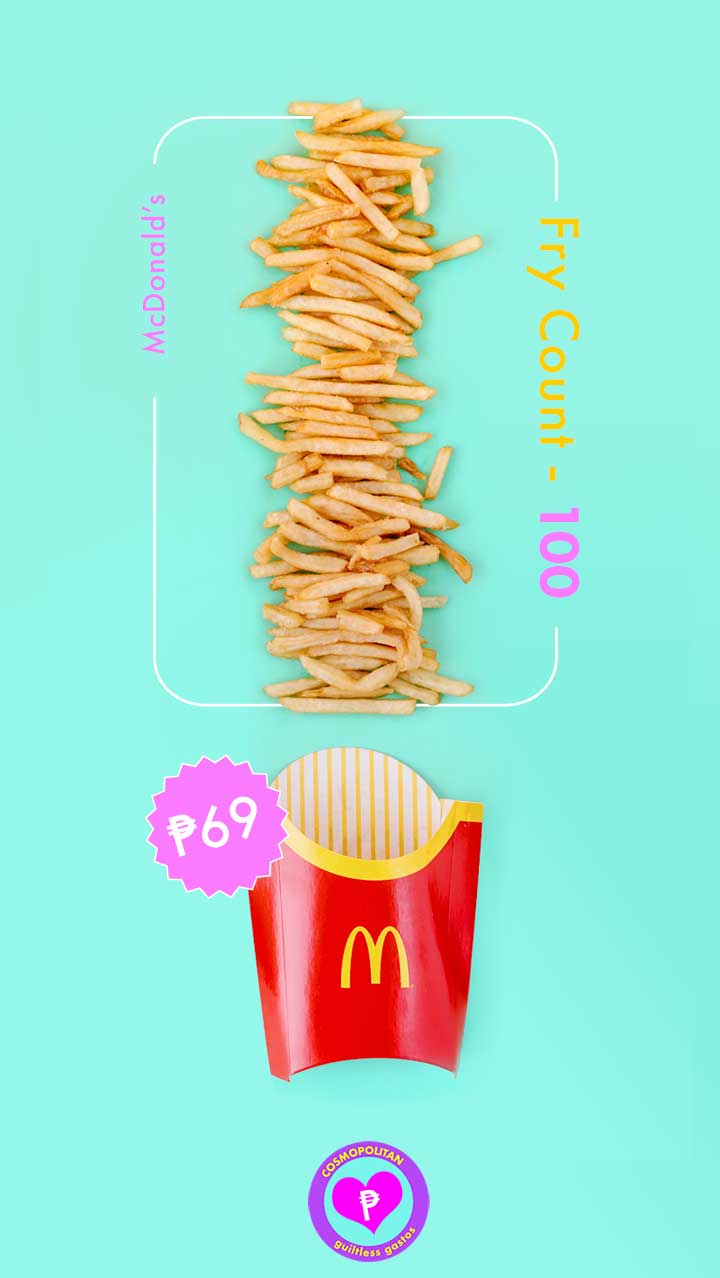 Jollibee - P60
Fry count: 47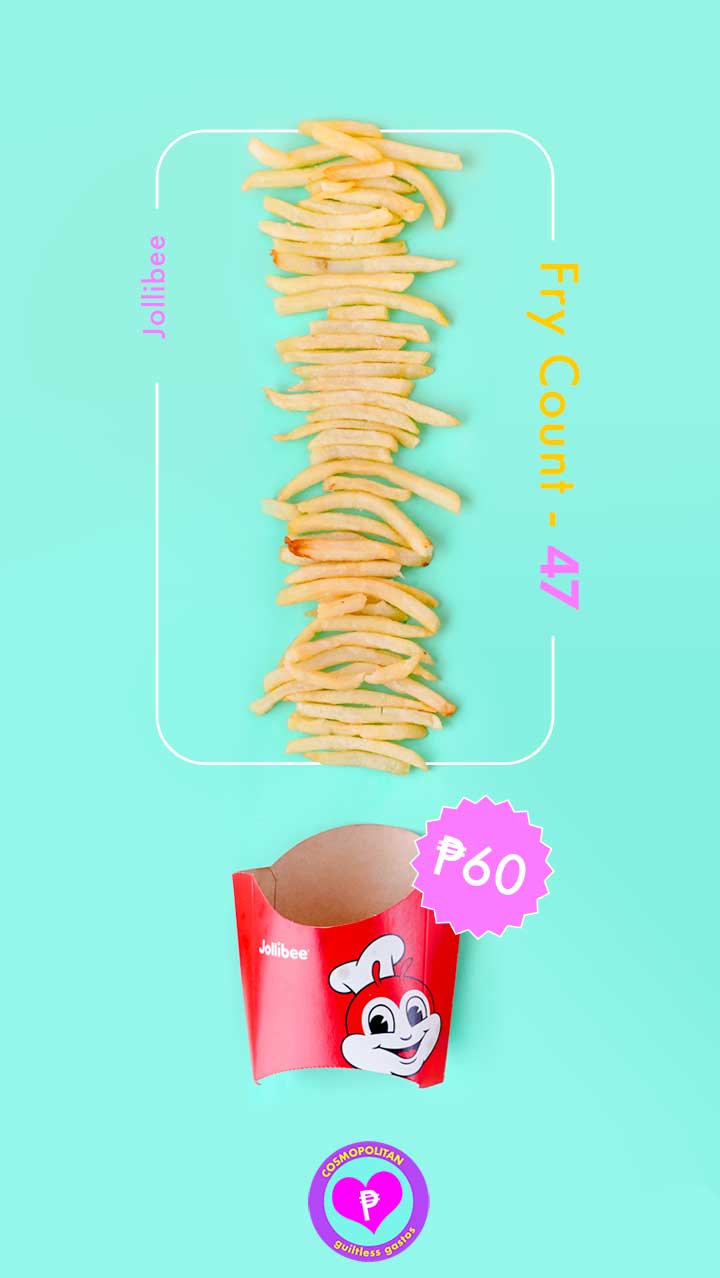 Bon Chon - P60
Fry count: 70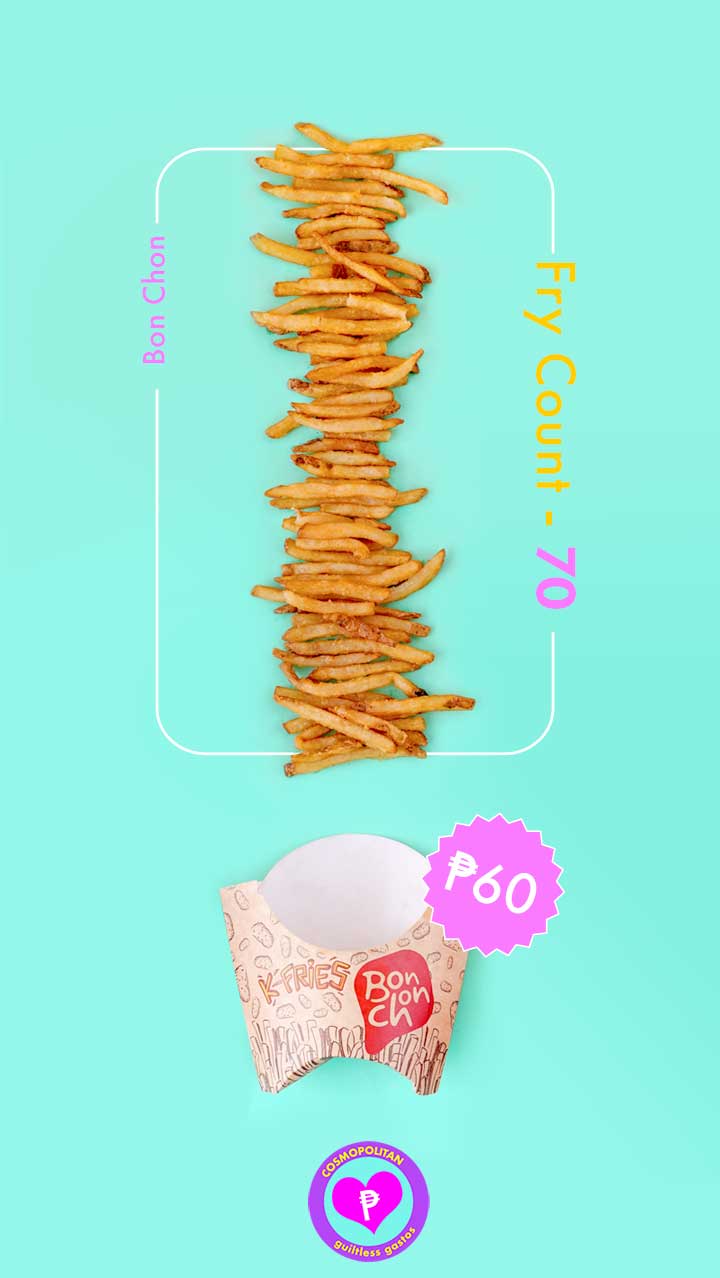 KFC - P56
Fry count: 28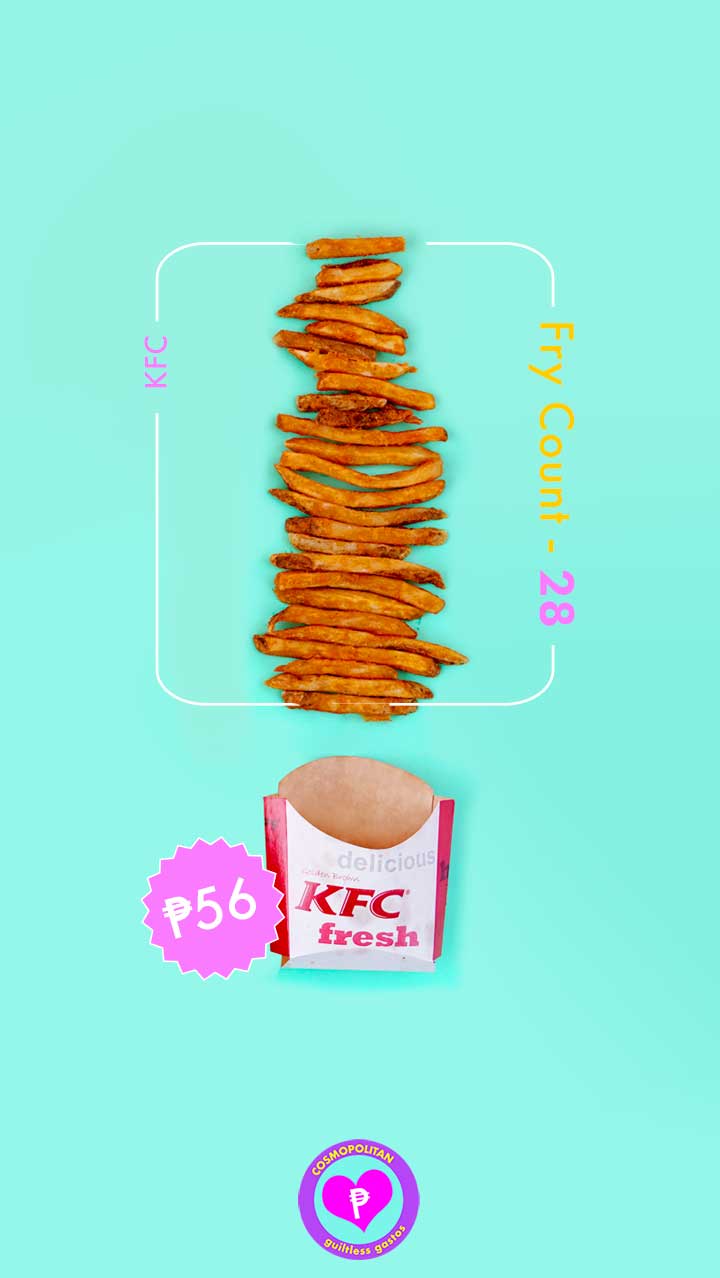 Wendy's - P68
Fry count: 59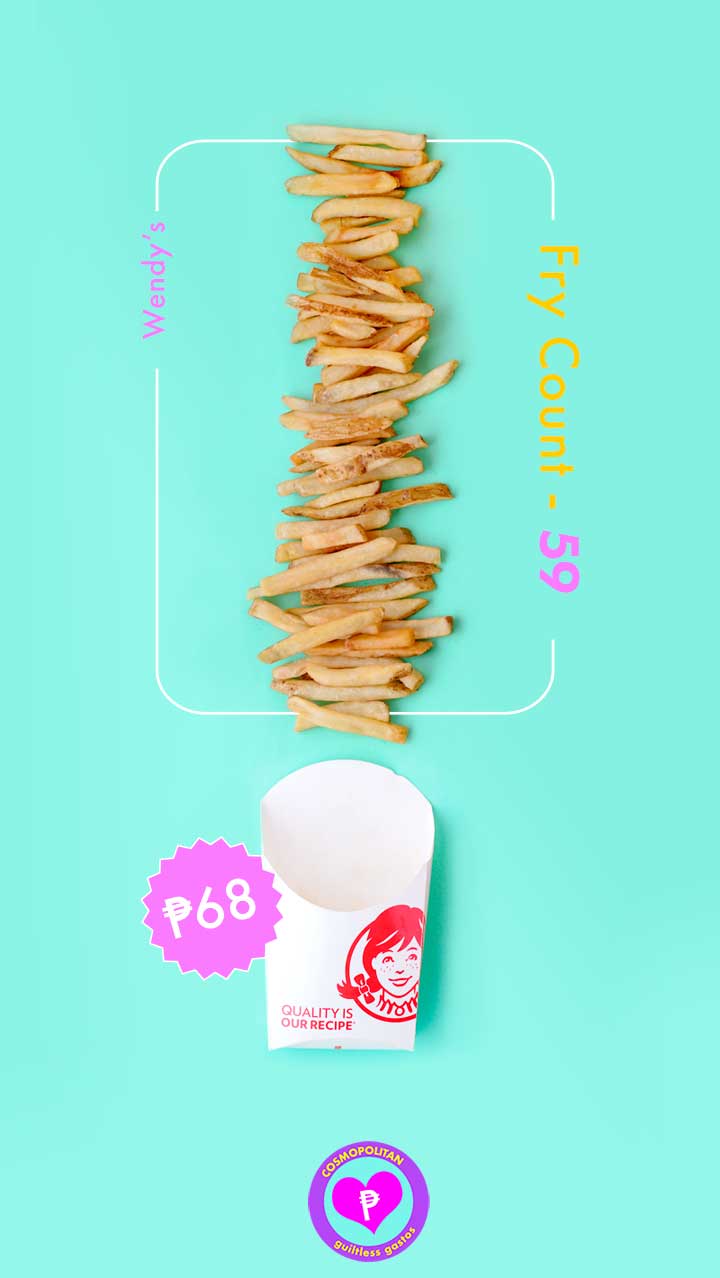 Follow Ysa on Instagram.