"I can really taste the love." That's what people say after tasting Lauren Reid's creations for her new food business, Puff Daddy. They specialize in baked puff pastries and cakes. Like many, Lauren found herself with a lot of time on her hands during quarantine so she started making magic in the kitchen. 
In an email interview with Cosmopolitan, Lauren revealed, "Puff Daddy wasn't a business I had been planning to start at all...I was actually so unprepared to start this business, I was even selling items for less than the cost to make it, so I was losing a fair amount of money, haha! I didn't calculate the cost until about a month later but it's all lessons learned. Puff Daddy pretty much all started because I would send my neighbor and his girlfriend food when I made too much at home.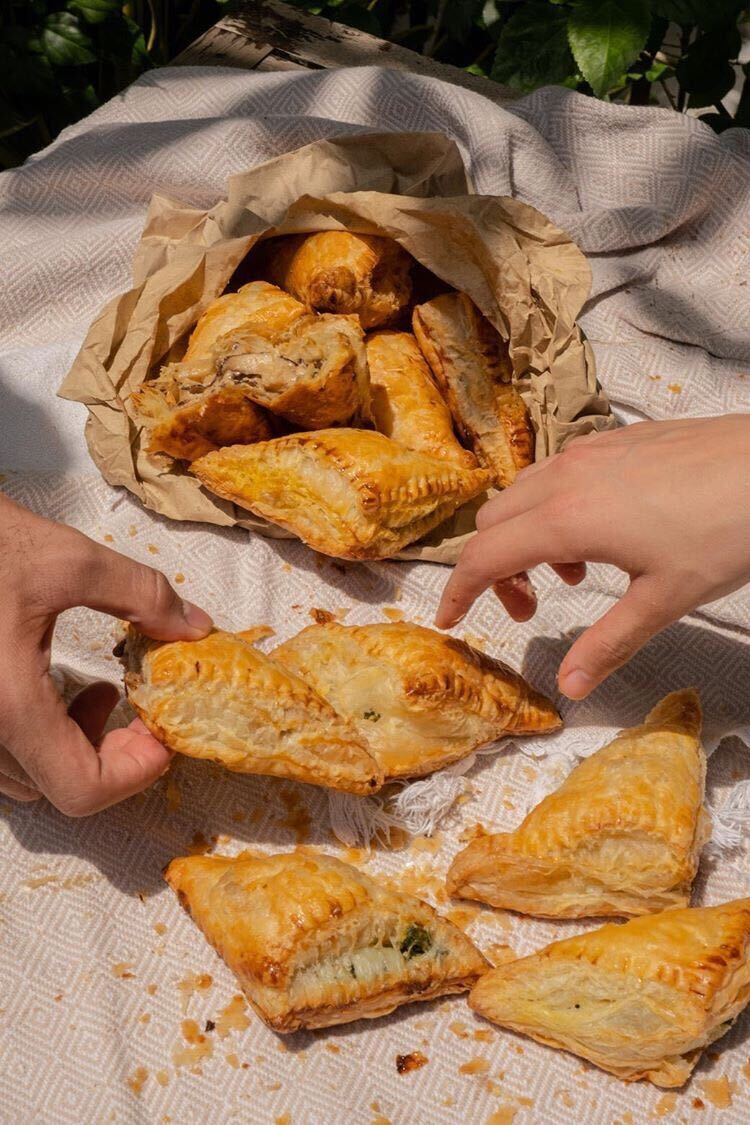 ADVERTISMENT - CONTINUE READING BELOW ↓
Eventually, they insisted on paying when they made requests for things they liked (such as the Puff Daddy pastries). They were my first customers. But it was one of my girlfriends in Siargao who convinced me to start selling to pass the time. I was having a hard time in quarantine being so isolated and it was a way to keep busy. I wouldn't have done it without the push from my friends."
On the menu, the Spinach & Feta and Jamaican Beef pastries (both P400/five pieces) are almost always sold out. Puff Daddy recently released a new item, a four-inch carrot cake (P450) that had customers ordering fast. It was also sold out within an hour of its launch. Lauren shared that out of all the items on the menu, she struggled with the Ube Custard and Buko Cream (both P400/five pieces): "The sweet pastries are the most difficult by far. I had a couple mini breakdowns perfecting the recipe and the texture—but I did it! They're my favorite items on the menu, for sure."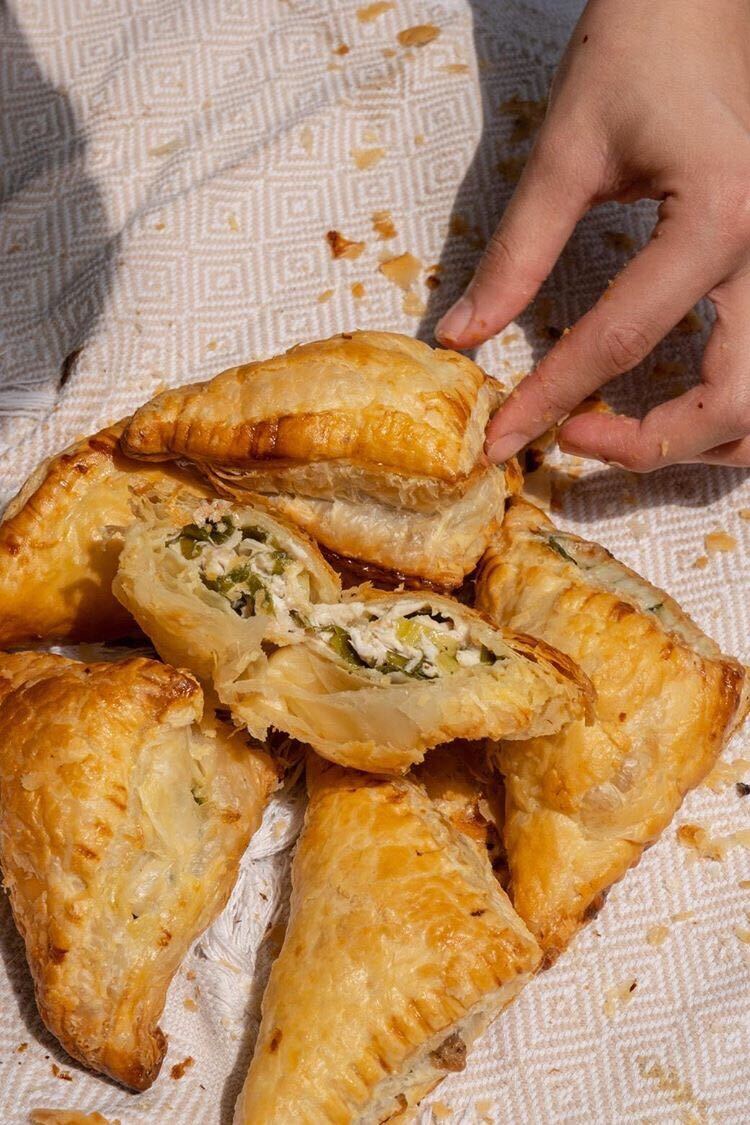 For Lauren, the most exciting part is actually seeing people order and enjoy her creations. She told Cosmo, "I was SO SCARED people wouldn't like my food and I'd be embarrassed honestly, but it's been quite the opposite. The most challenging part has been organizing myself. I'm not thinking like a business owner yet so I haven't looked at the bigger picture, unlike with Sirena Spa where every little detail was planned ahead and all obstacles foreseen, but I'm getting here." ICYDK, this isn't Lauren's first business; she launched Sirena Spa in Siargao back in 2018. 
ADVERTISMENT - CONTINUE READING BELOW ↓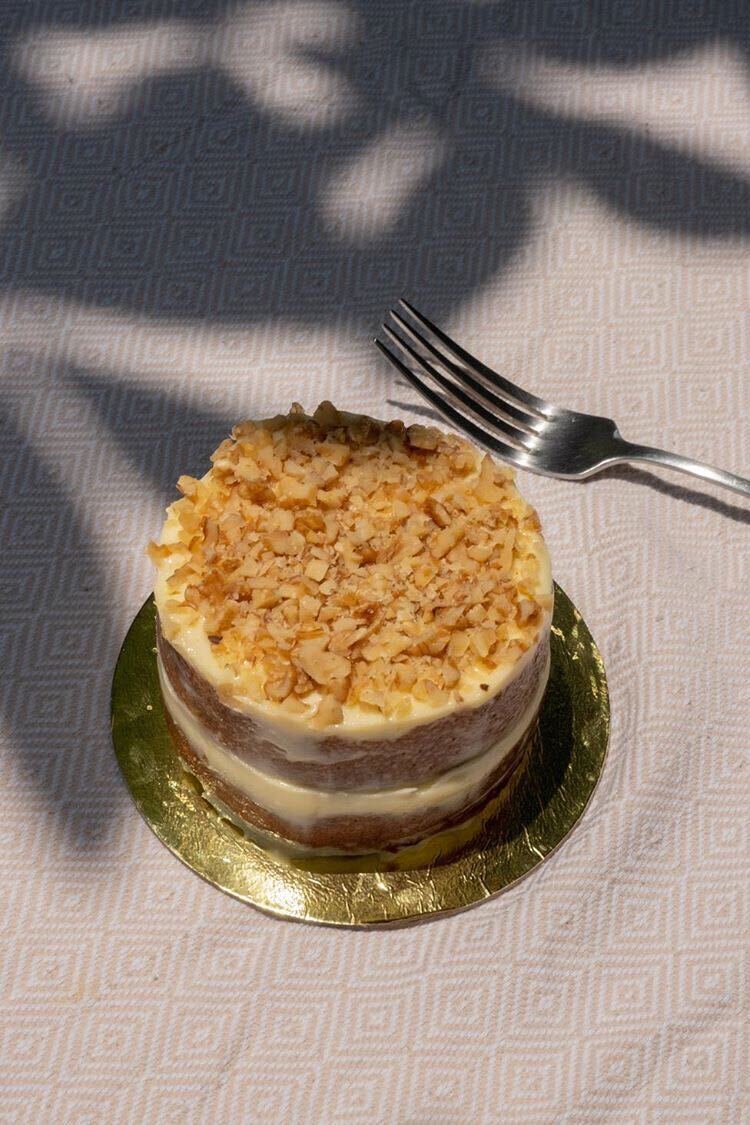 Right now, Lauren is running Puff Daddy on her own with a little help from her boyfriend Gab Banal, who helps her fill the pastries and arrange the delivery. She is thinking about hiring someone to help her out, though. But she wants to take things slow, saying, "I'm not going to rush things. I've just updated the packaging for customers, and I'm hoping to reduce the cost of the items as I try and find suitable suppliers. It's all happening one small step at a time but it's happening and I'm really enjoying myself."
ADVERTISMENT - CONTINUE READING BELOW ↓
Visit Puff Daddy's Instagram for more details. Payments can be made via BPI, GCash, and Paypal. Delivery days are Tuesdays, Thursdays, and Sundays. 
***
What does your zodiac sign say about you? Subscribe to Cosmopolitan Philippines and find out!
Follow Ysa on Instagram.