If you have a special place in your heart for Sex and the City like the fangirls writing this article, then you probably remember the scene when Carrie tells Miranda about her new crush (Aidan).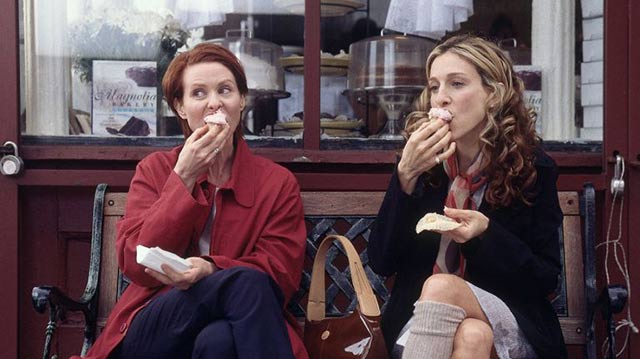 This scene is iconic for two reasons: 1) It's when we meet Carrie's other ~big~ love, and 2) It put Magnolia Bakery on the map. New Yorkers and tourists alike believe Magnolia Bakery is home to some of the best cupcakes in the world.
The great news: On August 22, 2018, Magnolia Bakery will be opening its first branch in Manila! Called "M Bakery," your new favorite dessert spot is located in BGC. 
Continue reading below ↓
Recommended Videos
We, along with other media, were given a sneak peek of what M Bakery has to offer. Here's everything we tried: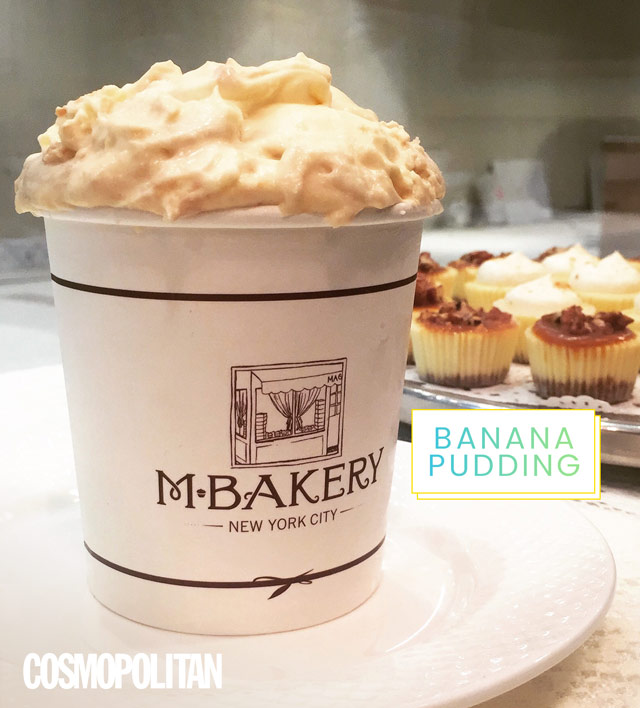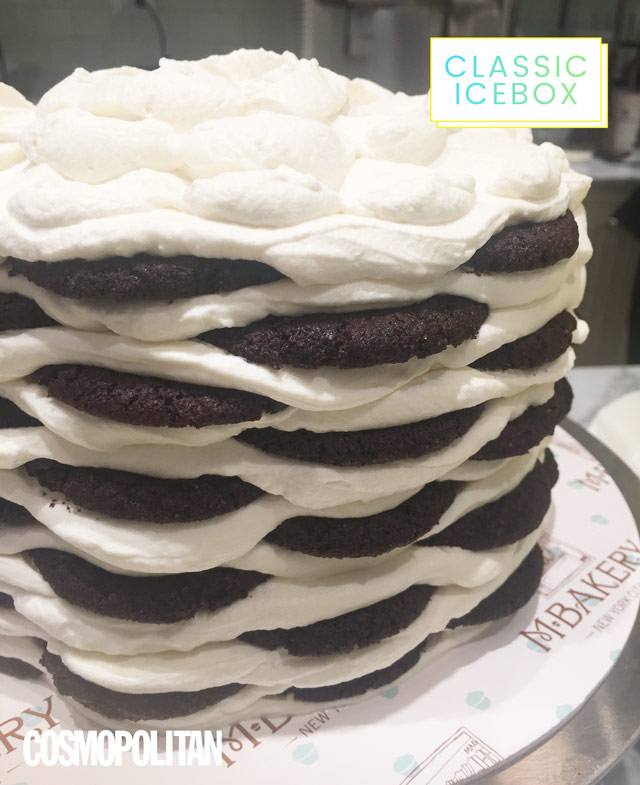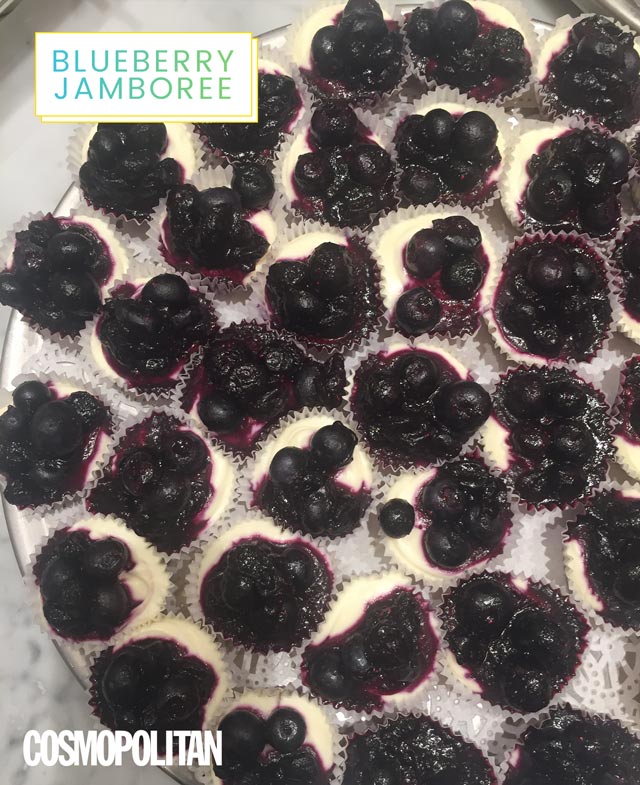 An Honest Review Of M Bakery:
Ysa: As a *major* Magnolia Bakery fan, I was extremely excited about this launch. Knowing I'd be attending the media preview today, I watched the specific Sex and the City episode that featured this iconic spot. While waiting, we were offered beverages, and I ordered an iced Hazelnut Latte that jolted me from REM sleep. Next, we were treated to a couple of demos by the Magnolia Bakery team that only had us salivating for the real deal.
Jill and I tried the Banana Pudding, Reese's Peanut Butter Icebox Bar, Classic Icebox, and Blueberry Jamboree. Unsurprisingly, the Banana Pudding stole the show. I wanted to eat my body weight in BP, but there were so many treats to be tried. The Classic Icebox is my runner-up! I'm not a food expert so I'm sorry if this doesn't sound appetizing, but it was like taking the amazing burnt corners of a huge brownie and turning it into its own dessert. I LOVED IT. The other two were also good—not too sweet, just the way I like it—but I don't think I'd order them again.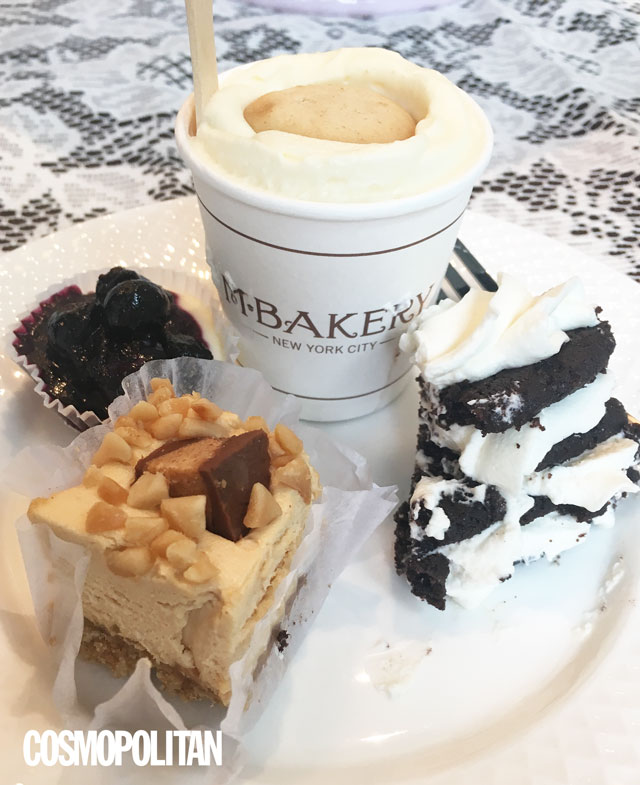 Jillian: If I were to rank the four that I tasted, it would be: the Banana Pudding, Classic Icebox Cake, Blueberry Jamboree, and Reese's Peanut Butter Icebox. This is in order of sweetness, with the refrigerated bar being the most sugary. My fave? The pudding! Tbh, that cup of goodness was the comforting hug I needed today. It wasn't too sweet, which I loved, and the cream-drenched cookie provided the texture needed so the entire thing isn't just one big glob. The banana chunks weren't mushy at all, and generous enough to fool yourself that it's a serving of "fruit," LOL! Calorie counting aside, I would eat this for breakfast any damn day. Best served with coffee!
TL;DR: YES, M BAKERY IS WORTH THE HYPE. 
P.S. M Bakery is located in One Bonifacio High Street Mall, 5th Avenue, Bonifacio Global City. If you're one of the first five to go to the opening on August 22, you'll get a monthly supply of Banana Pudding FOR A YEAR. If you're part of the next 95, you'll get one small Banana Pudding for a minimum purchase of P500!  
Check out our review of another dessert spot, Mood Bake! 
Follow Jillian on Instagram.
Follow Ysa on Instagram.