If you've watched enough Korean dramas, you'll know how superstitious Koreans can be. A lot of symbolisms are related to food: For instance, they give fresh tofu to someone who's recently released from prison. Apparently, it represents purity and the hopes that they won't go back to their old ways. Koreans also have seaweed soup for their birthday. It turns out that it's their way to thank their mothers, who usually consume seaweed soup while recovering from childbirth.
Another curious practice is how rice cakes or tteok have become staples in their celebrations. You'll see it at a child's 100 days party, at birthdays, and even memorial days. They also give a special kind of tteok to exam takers: chapssaltteok, a.k.a. mochi. Typically filled with red beans, these cute, colorful rice cakes will *help* you retain more of what you study because of the stickiness. Koreans also traditionally give these rice cakes to new neighbors. Some say red beans can keep bad spirits away, while others think it's just a nice gesture to welcome the newcomers. This tradition was actually shown in the 2015 mini web series, Exo Next Door.
ADVERTISMENT - CONTINUE READING BELOW ↓
TBH, I don't remember eating mochi before. Maybe I've had it once, but it didn't leave a lasting impression. So when people started posting about it on the subtle Asian baking Facebook group, I got curious. I also chanced upon a funny TikTok video where he used the wrong kind of rice but the procedure was so easy. It made me think I can pull it off.
I actually have a baking buddy, Vincent Ong, Spot.ph contributing editor, who's based all the way in Cebu. We haven't seen each other since a few days before the first ECQ. Aside from a very active group chat, we've been virtually together in our quarantine baking journey. We made our first sourdough starters, baked cakes during random stressful days, and recently attempted making macarons, too.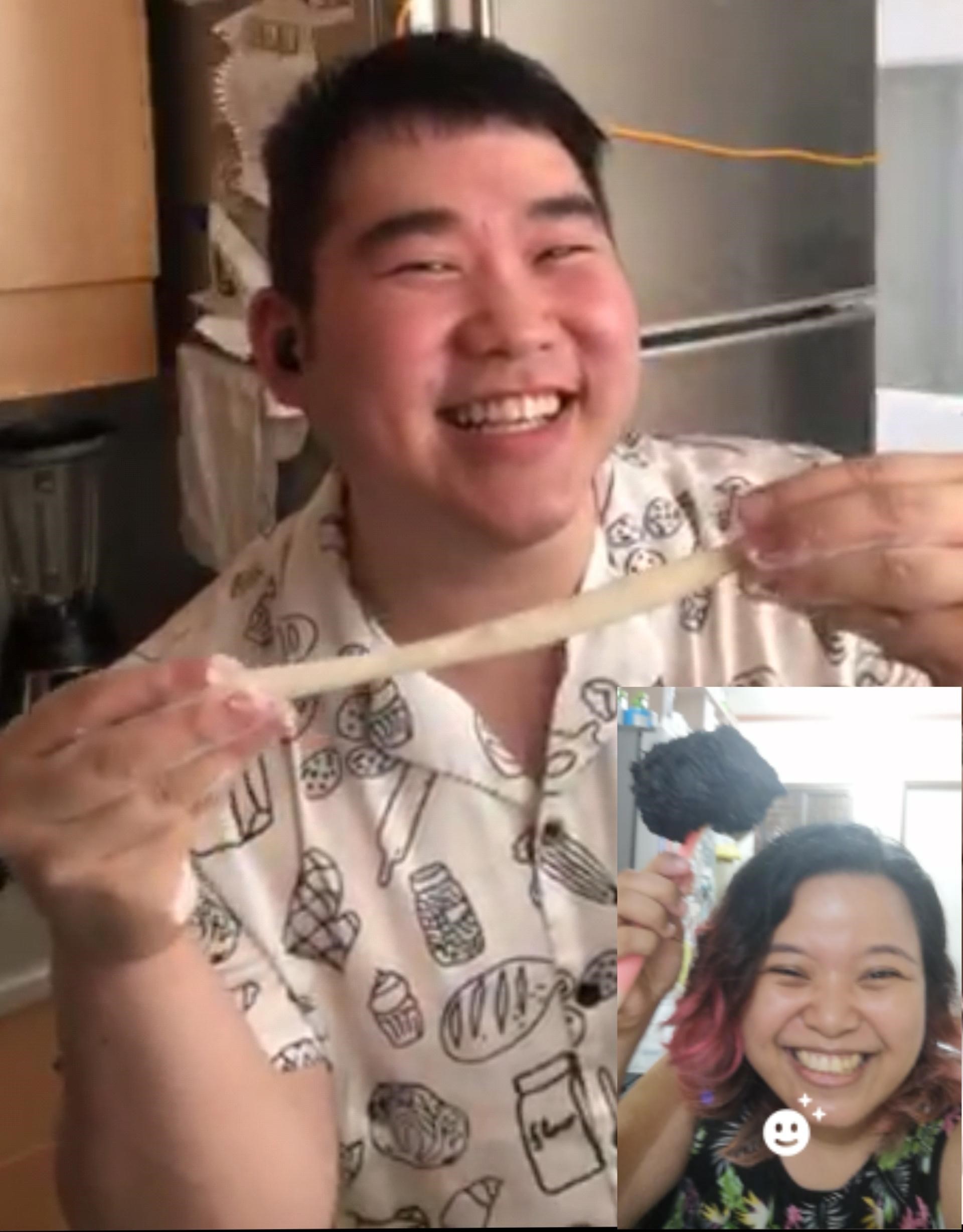 ADVERTISMENT - CONTINUE READING BELOW ↓
Recommended Videos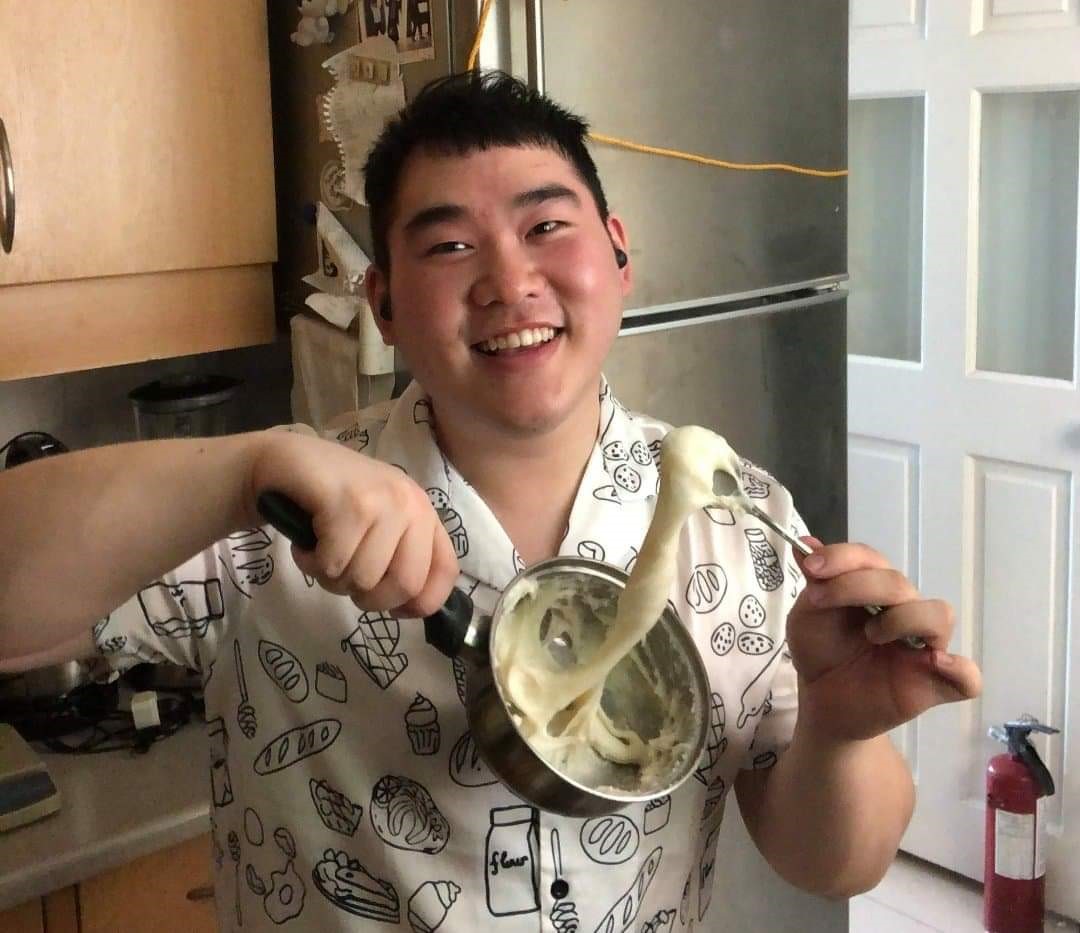 So naturally, I roped him into this experiment. Fortunately, he also had rice flour and sugar on hand. We settled on MyKoreanKitchen's recipe and made mochi together (apart) via video call. I chose to go the microwave route, while he offered to do the stovetop method, so we can share both experiences with you, dear Cosmo reader. You're welcome, LOL! Kidding aside, here's the recipe with a few of our comments.
ADVERTISMENT - CONTINUE READING BELOW ↓
What you need (ingredients and equipment)
Glutinous rice flour (100g or ¾ cup)
Castor or powdered sugar (60g or ¼ cup)
Pinch of salt
Water (120g or ½ cup)
Optional: Food coloring (the powdered kind really altered the texture of my first batch of mochi, so I used gel color for my second–and more successful–attempt)
Sweetened red bean paste (180g or ¾ cup, shaped into balls)
Alternative filling suggestions: chocolate ganache (which my friend tried), strawberries and cream, green tea spread, peanut butter, ice cream
Corn starch (25g or 3 tbsp)
Microwave, microwave-safe bowl, and cling wrap (or a pan with cover and a stove)
A clean tabletop surface for kneading
Optional: Food weighing scale (We used to rely on cups and spoons, but when we discovered the convenience and ~accuracy~ advantage, we have become fans of scales for baking!)
Procedure
1. Measure and mix the dry ingredients in a bowl. Add the water and mix well. Optional: mix in the food coloring.
ADVERTISMENT - CONTINUE READING BELOW ↓
2. Cover the bowl with saran wrap and leave a little space for steam to escape through.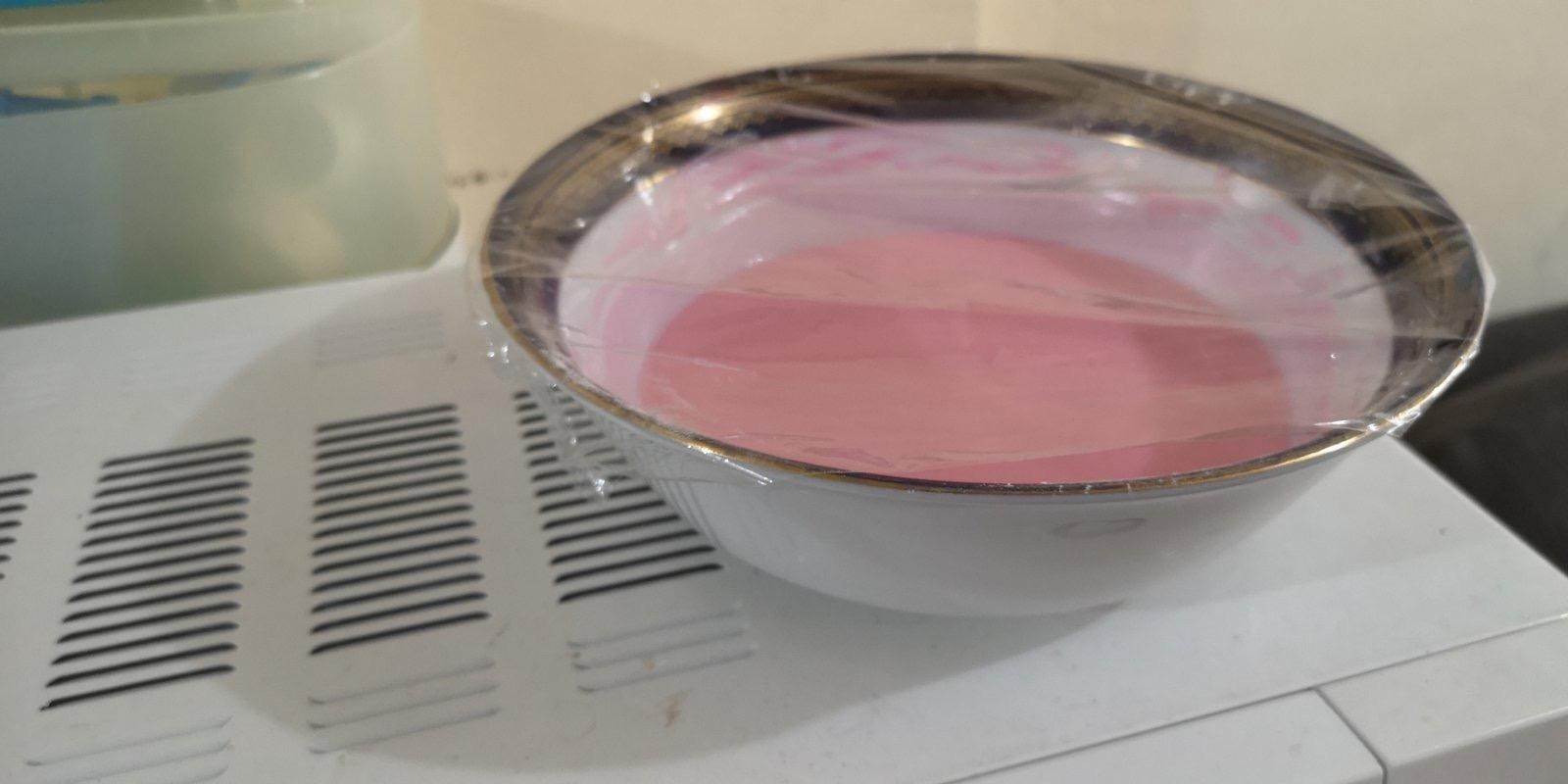 3. Pop it in the microwave on high for one minute. Take the bowl out and mix the batter well. Pop it back in the microwave for 30 to 40 seconds. Repeat this until the desired consistency is achieved.
ADVERTISMENT - CONTINUE READING BELOW ↓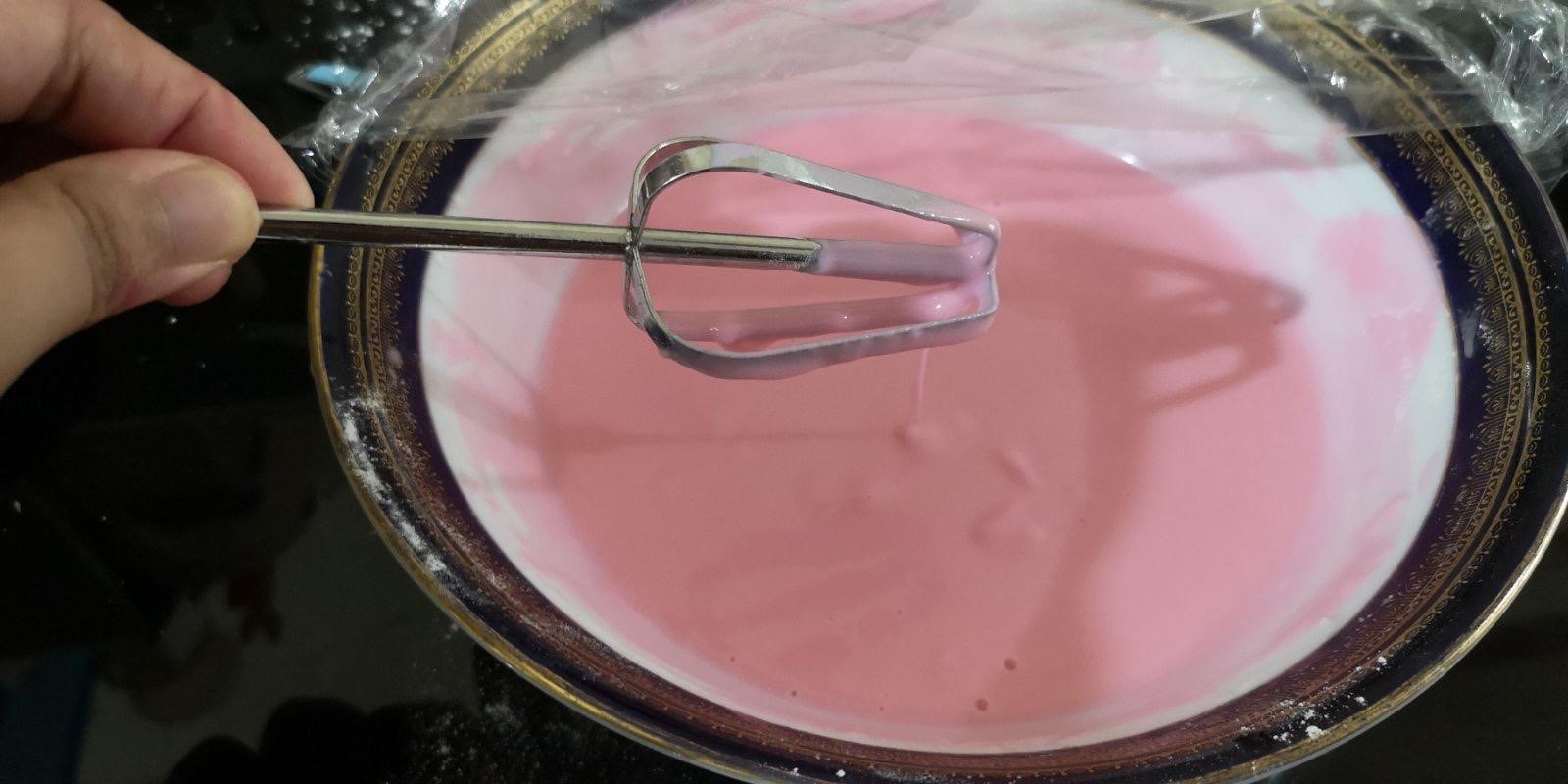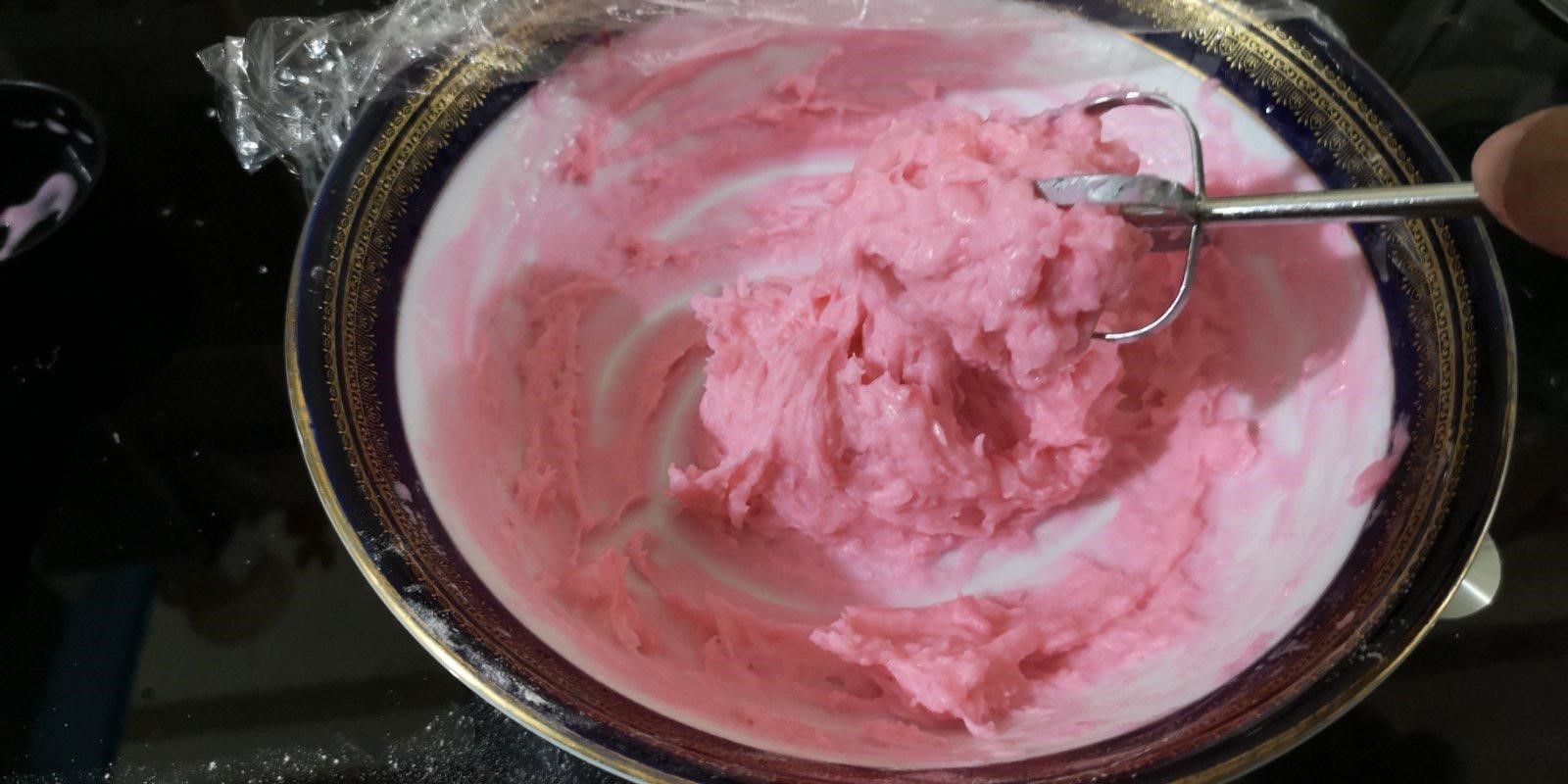 ADVERTISMENT - CONTINUE READING BELOW ↓
If you're doing it on a stovetop, make sure you're on low heat. Don't. Stop. Mixing! Until you get the right texture. My friend mentioned it was such an arm workout!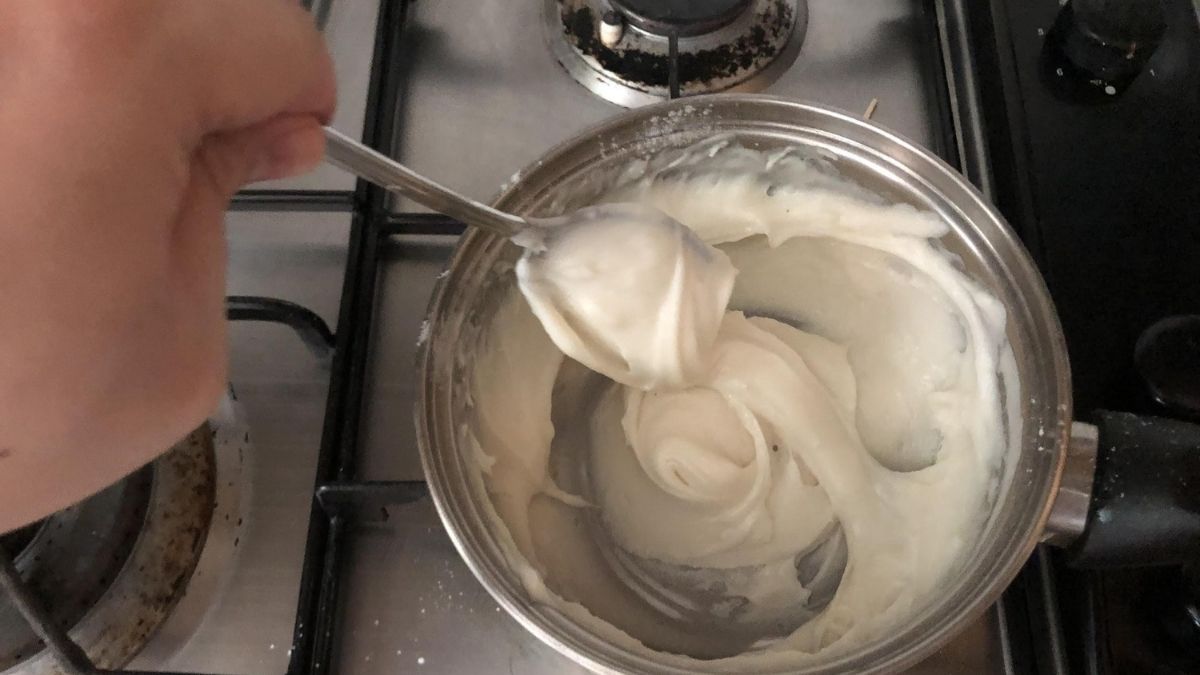 4. Mix the dough with a spatula until it's cool to touch.
ADVERTISMENT - CONTINUE READING BELOW ↓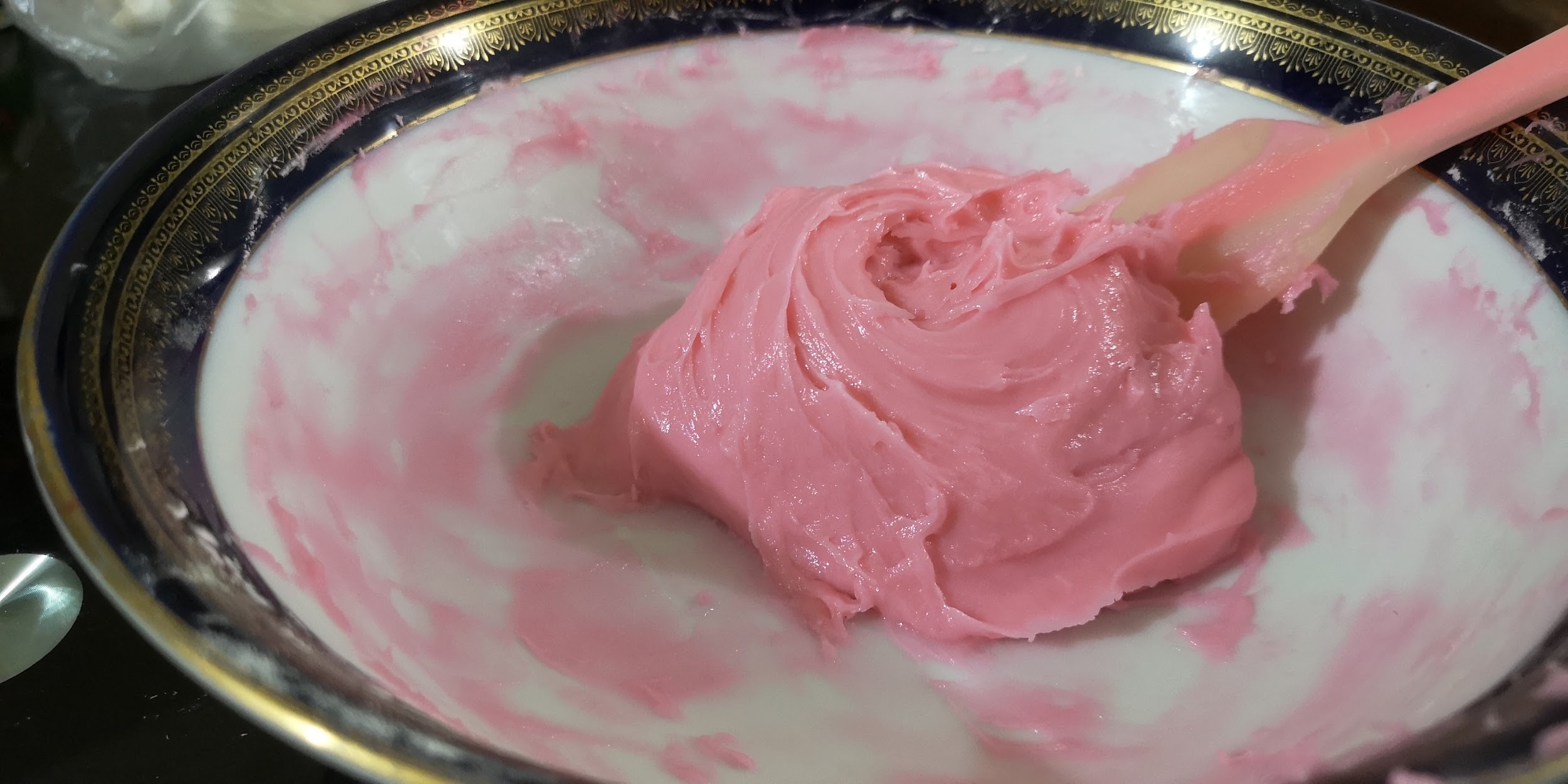 5. Sprinkle cornstarch on your countertop and transfer the mochi dough. Put cornstarch on your hands, too. At this point, you might hesitate, but trust us, the cornstarch will make the dough non-sticky like ~magic~.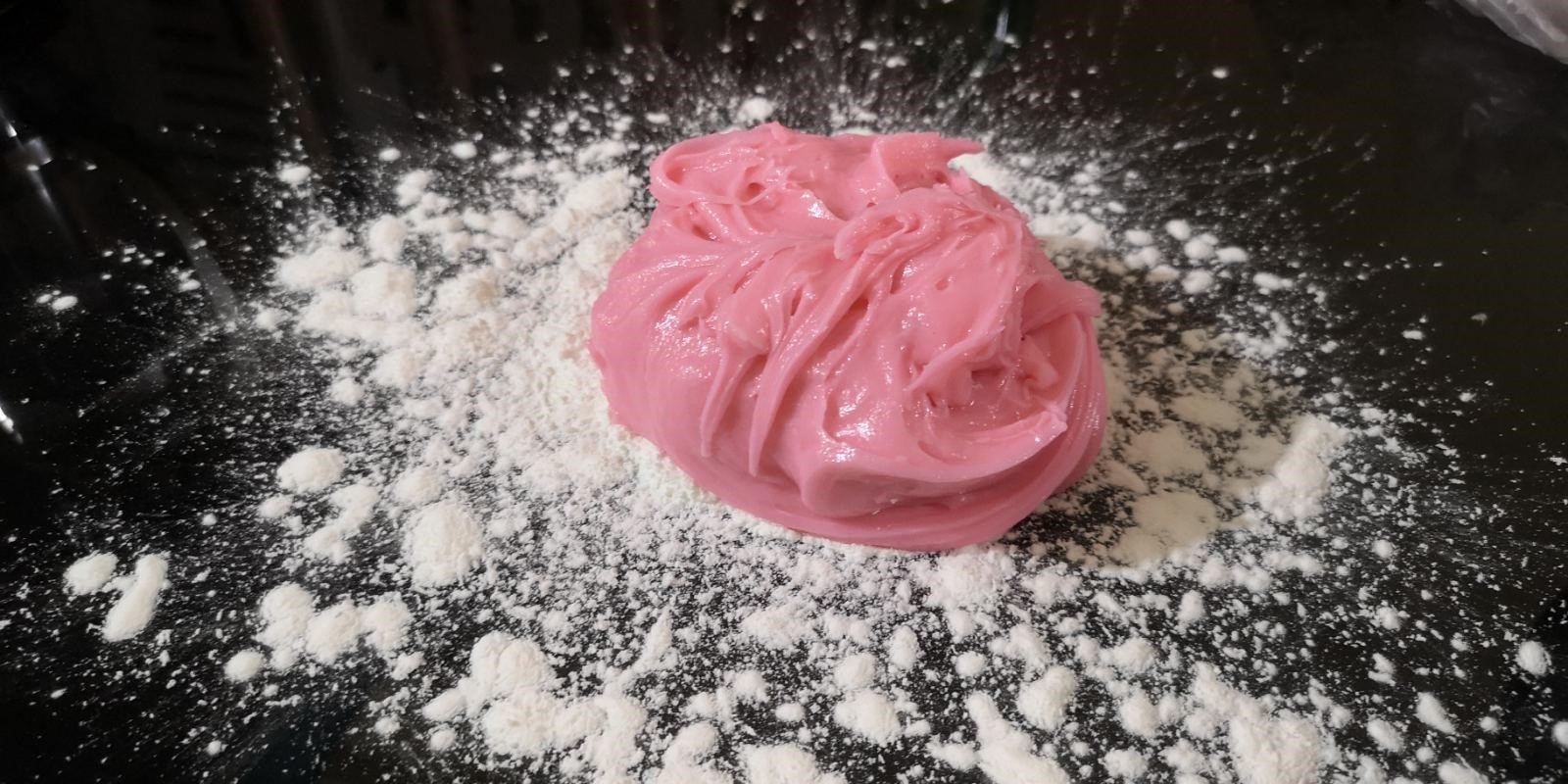 ADVERTISMENT - CONTINUE READING BELOW ↓
6. Roll the dough into a log and divide it into six (or more) equal pieces. My friend was able to make about 18 mini mochi balls.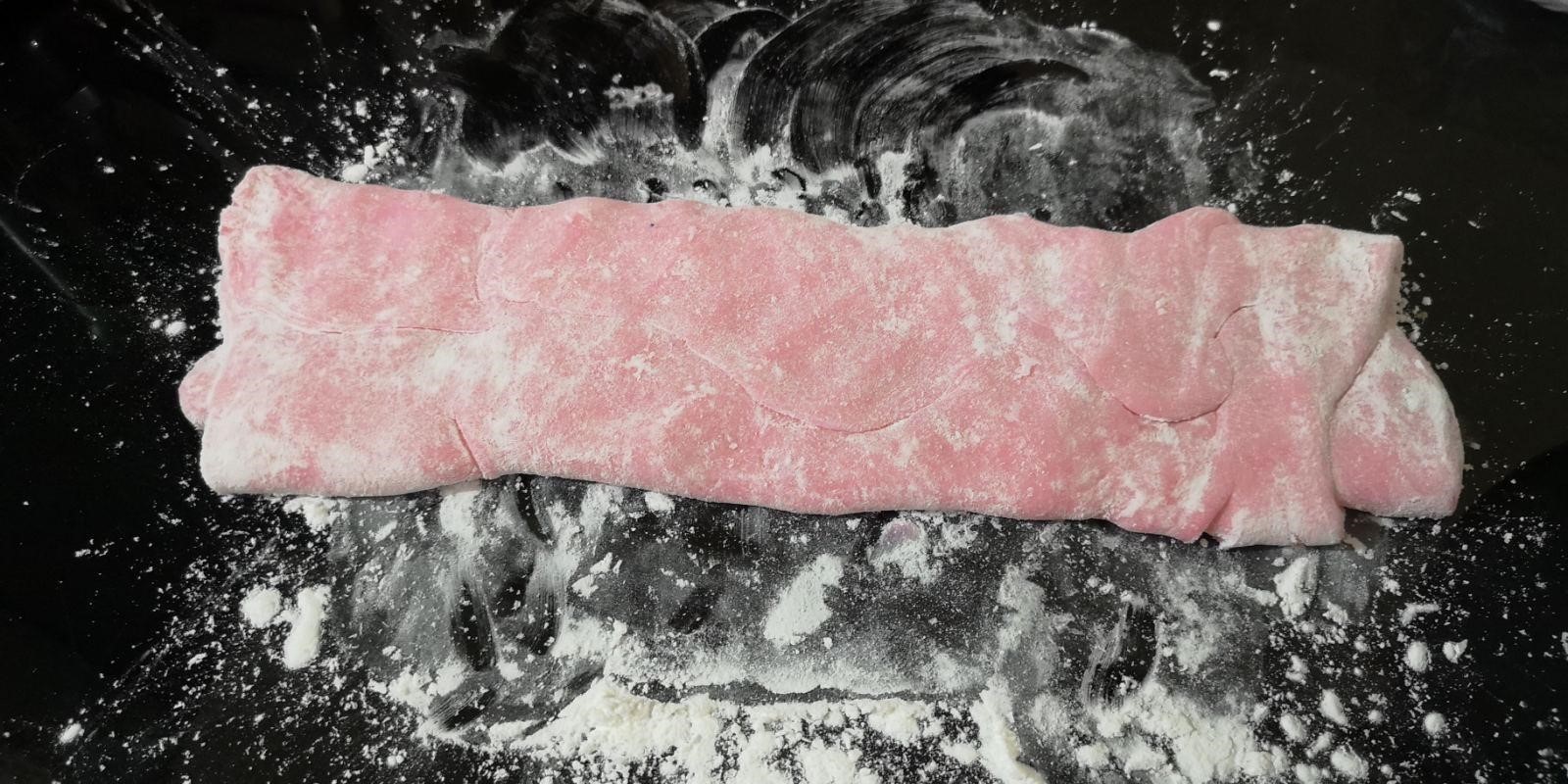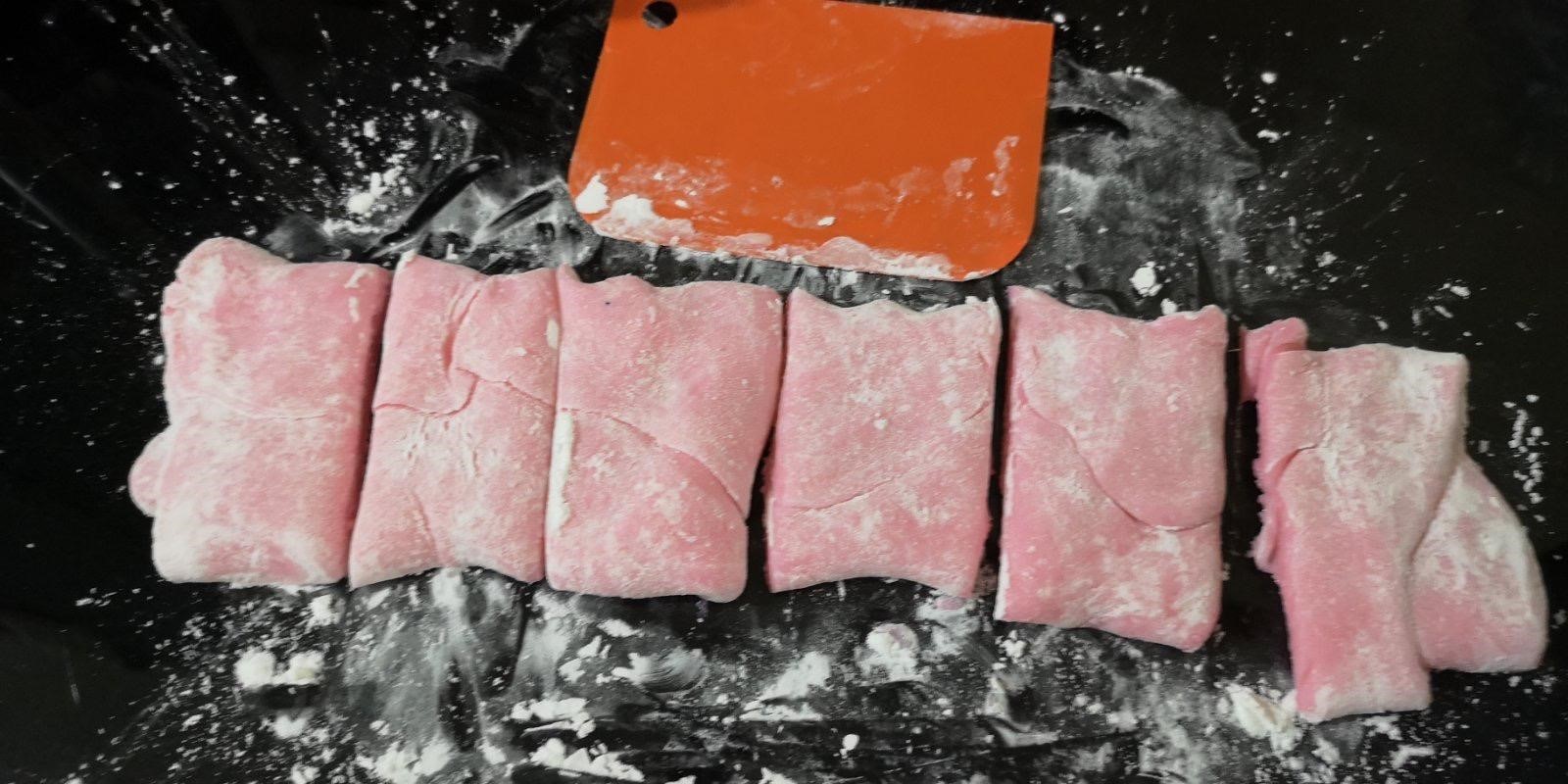 ADVERTISMENT - CONTINUE READING BELOW ↓
7. Flatten each piece and add the mini ball of filling. My red bean paste was actually quite watery, which I don't recommend! Aside from being a hassle to use, it altered the tore through the mochi and made a sticky mess!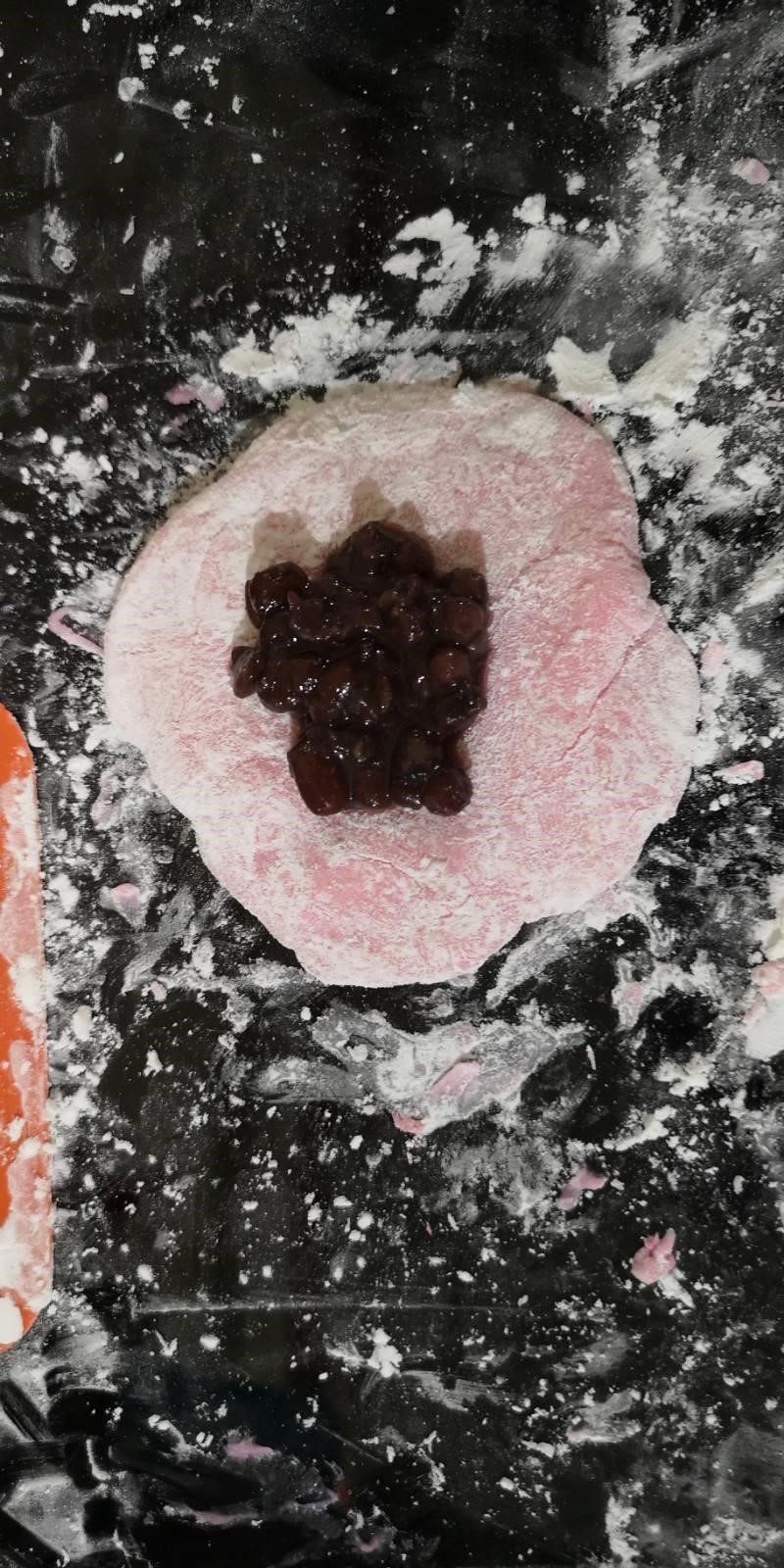 8. Fold the sides toward the center and pinch them to close the mochi.
ADVERTISMENT - CONTINUE READING BELOW ↓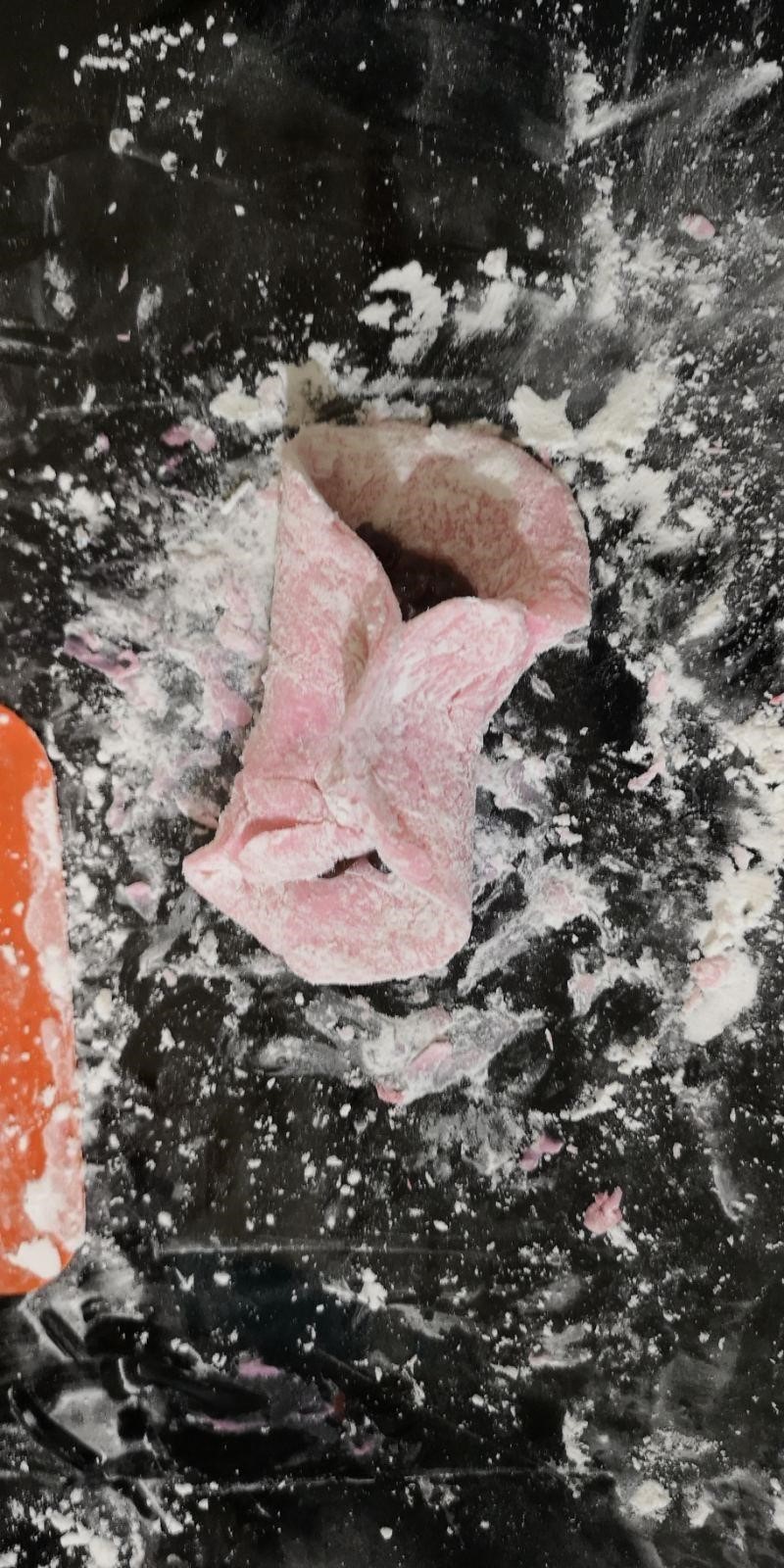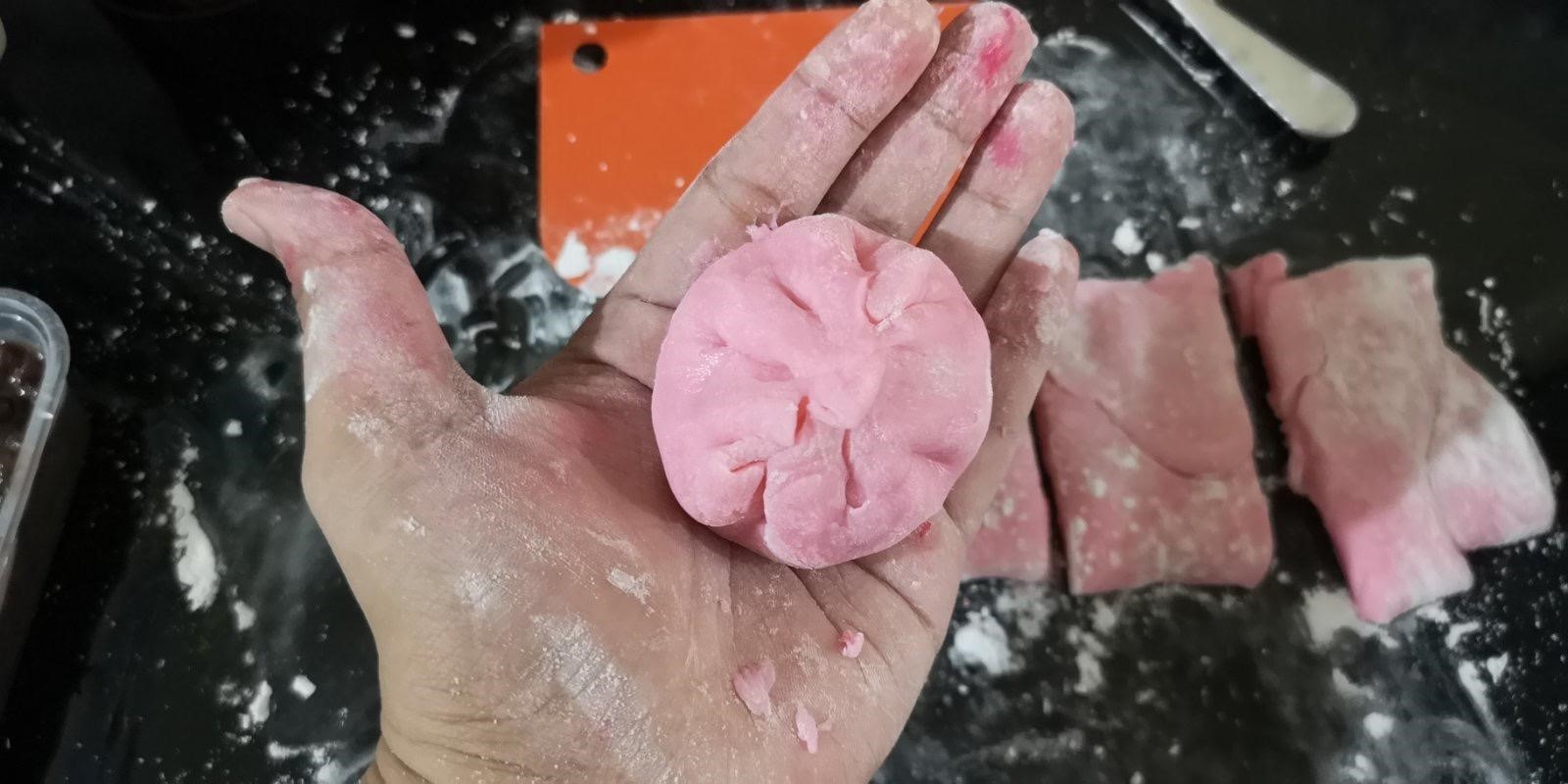 ADVERTISMENT - CONTINUE READING BELOW ↓
So here are our results. For context, here's the expectation: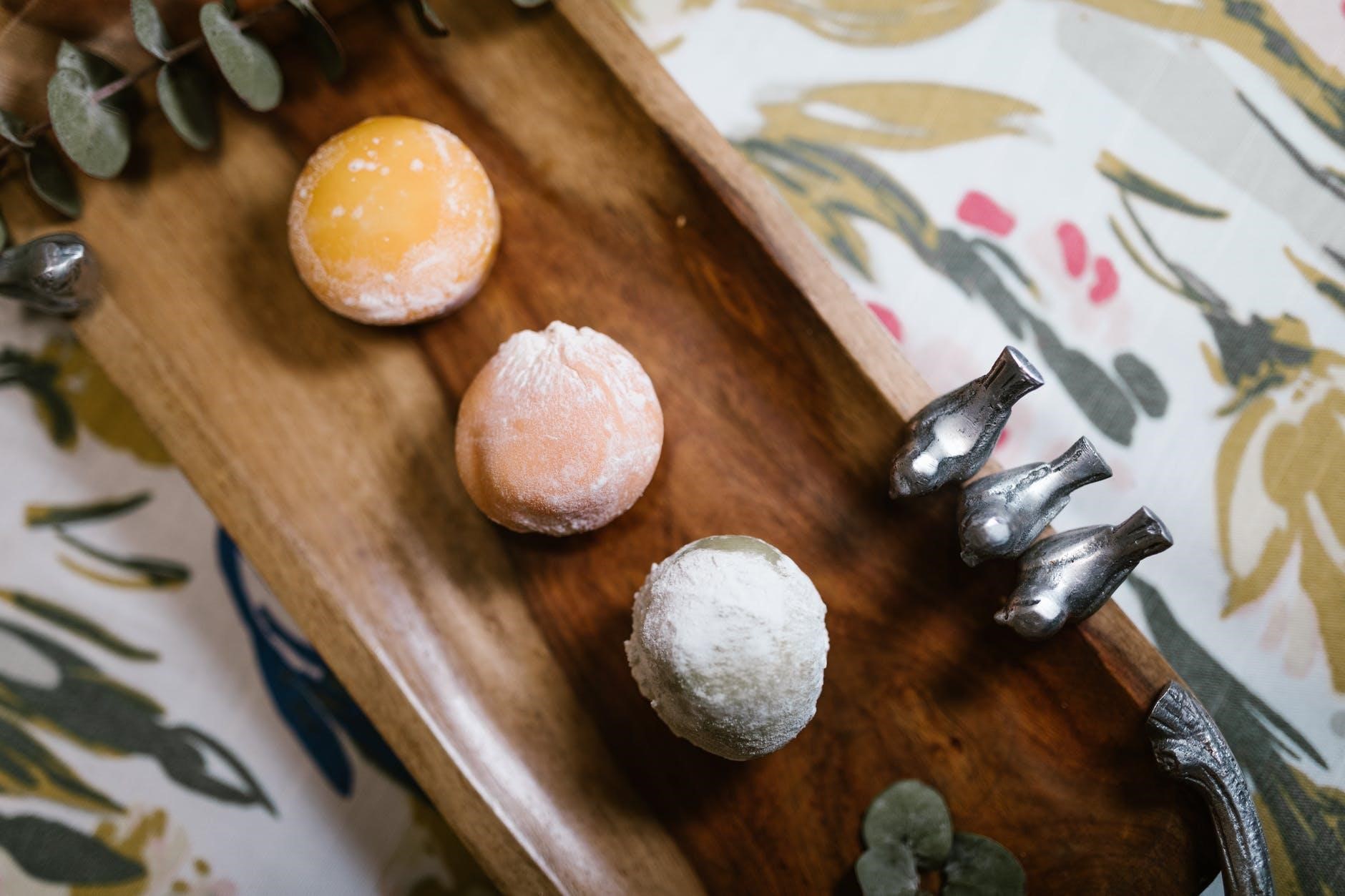 And here are our realities:
My friend's: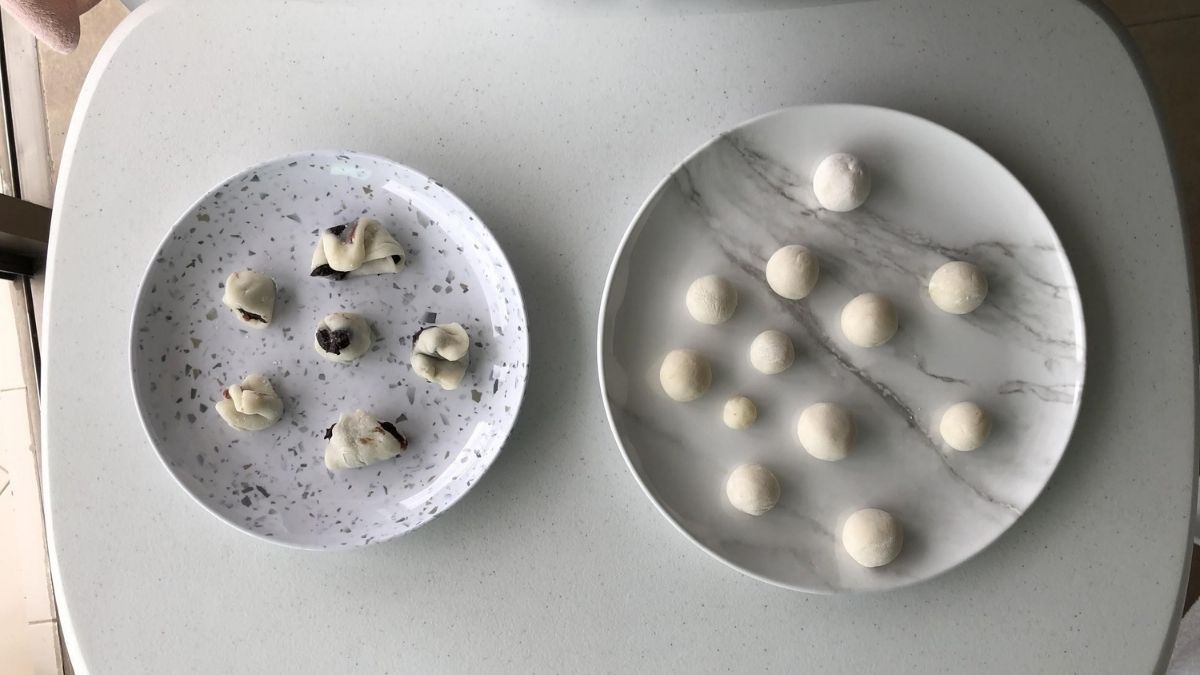 ADVERTISMENT - CONTINUE READING BELOW ↓
My (far-from-aesthetic, went-overboard-with-the-purple-food-coloring) first try: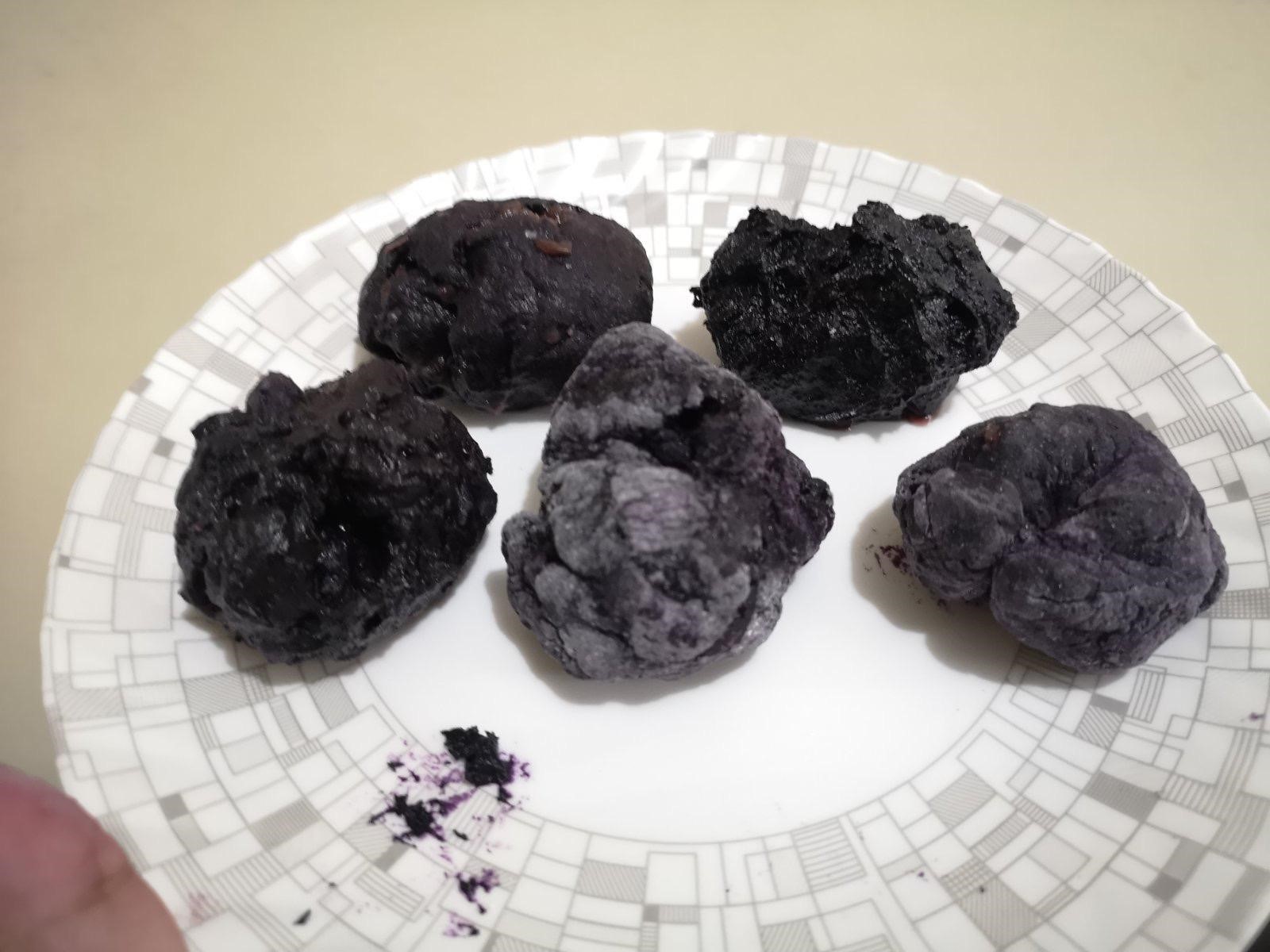 My (in-fairnessssss) second try: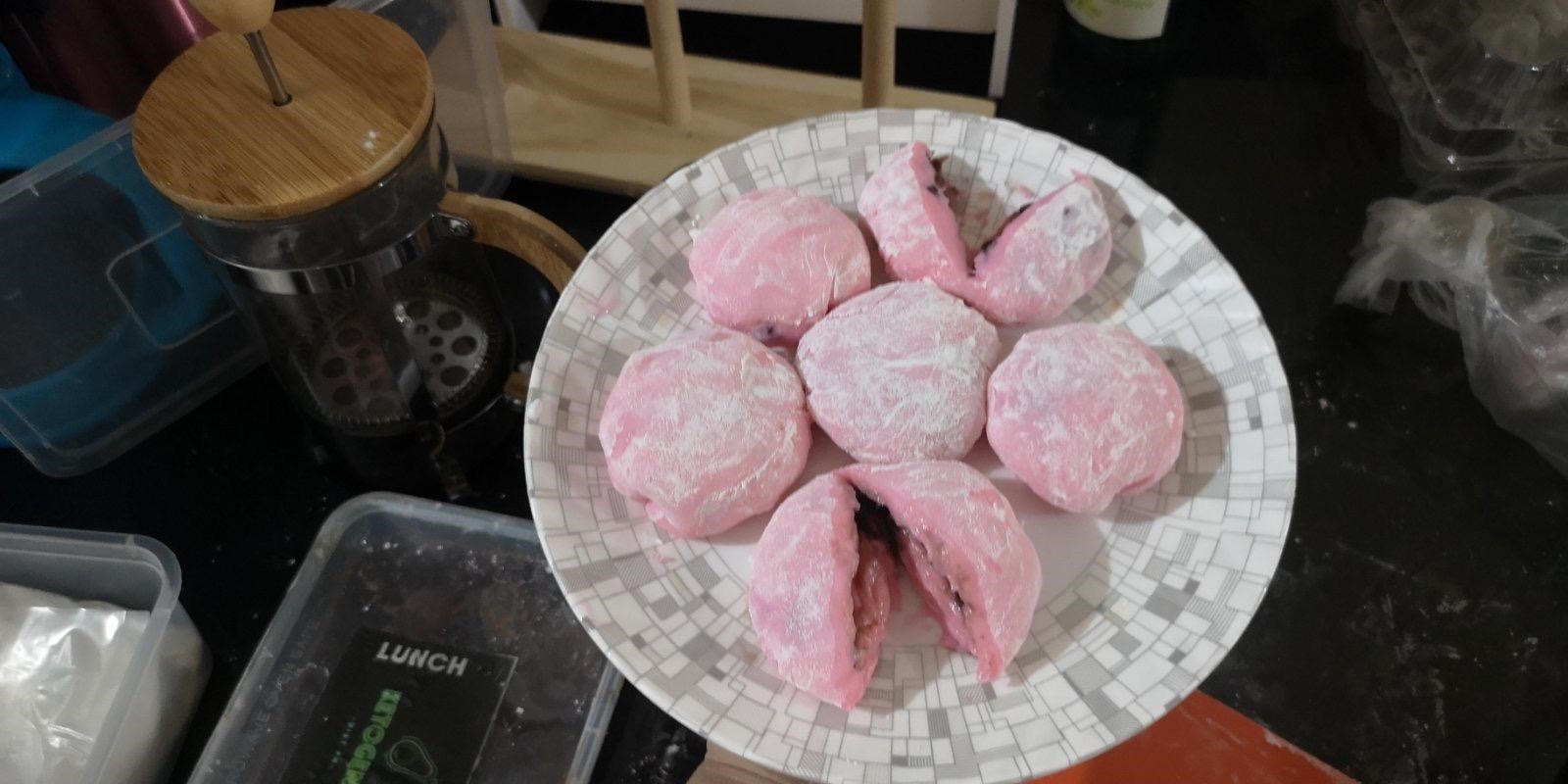 ADVERTISMENT - CONTINUE READING BELOW ↓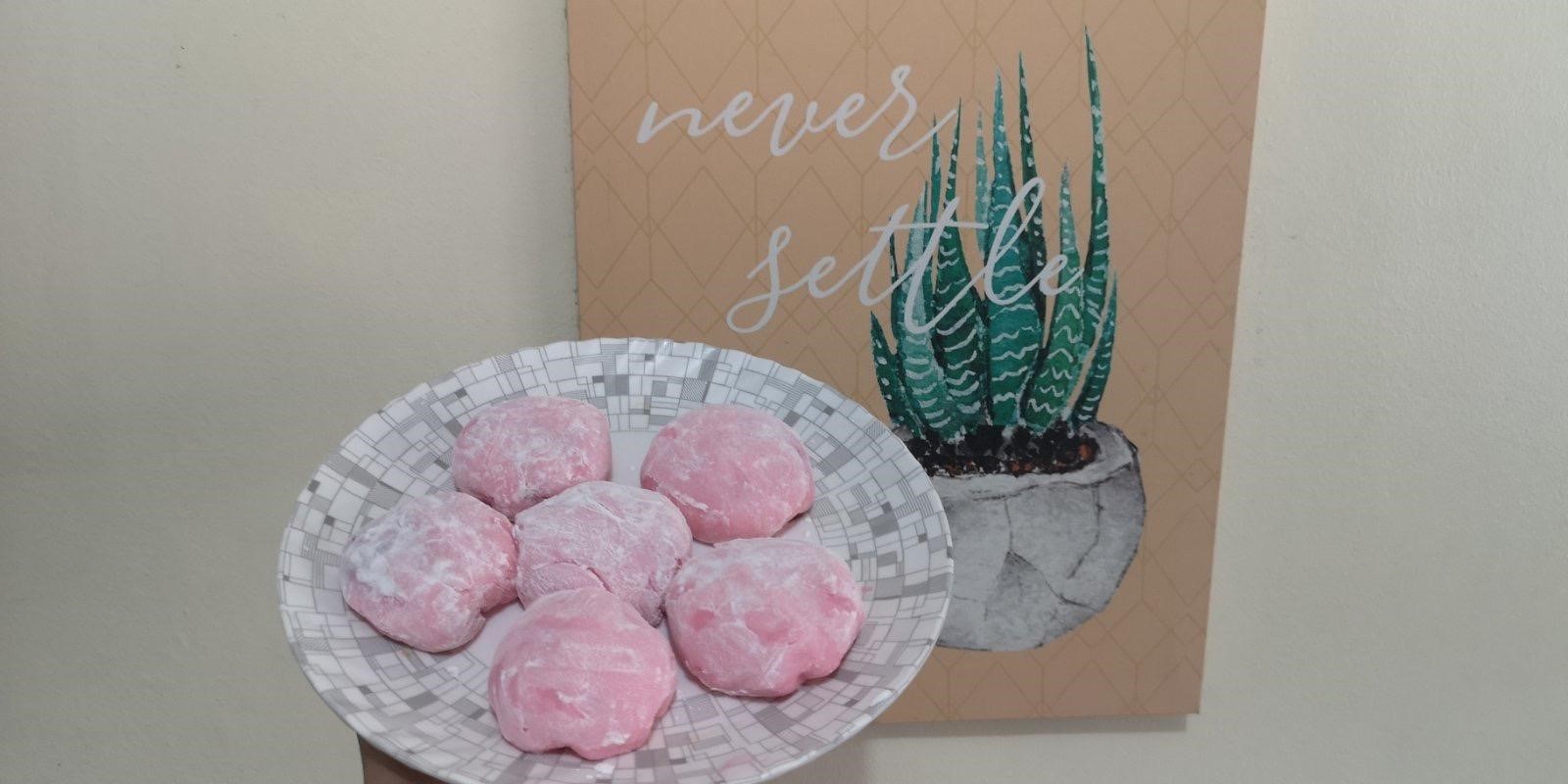 The verdict: It was quite easy to make, but you have to bear with the mess. As for the taste, it's a nice and filling snack, but I still prefer other Korean snacks like bunggeoppang, hotteok, and tteokbokki. I may not make it again for myself but if my younger sisters have exams coming up, maybe I'll give them the treat for good luck. And if EXO moves next door… I'll probably just buy the best rice cakes I could find instead. Only the best for our idols, amirite?
ADVERTISMENT - CONTINUE READING BELOW ↓
K-UPDATES