The cold seasons, the stunning sights, and the delicious food—these are the top things I sorely miss about South Korea. Sometimes, I just can't help but long for those days when we can travel as we please. But I admit, K-dramas, Korean restos, and local K-marts are great band-aids. So when I crave (or K-rave) something from the Land of the Morning Calm, I find ways to satisfy that desire, like cooking Korean food myself.
Recently, I watched The Uncanny Counter and in one scene, they mentioned bungeoppang, which is a fish-shaped pastry with a red bean filling. The Korean word romanized as bungeo means crucian carp, while ppang means bread. You will recognize this popular winter snack in many K-dramas such as Legend of the Blue Sea and Encounter.
I tried and loved bungeoppang during my first winter trip to Seoul. And since I don't know when I could fly abroad again, I wanted to make some. Off to Google I went and thought it would be easy. There weren't any hard-to-find ingredients and the pan needed was available online. I tried a couple of recipes—one from Maangchi and another from MyKoreanKitchen. The latter gave me better results. If you want to try it for yourself, read on for the modified recipe and my experience.
What you need
A bunggeoppang pan - I got mine from Shopee (where I also bought the majority of my ingredients). It costs P699.
Gas Stove - I only had an induction stove and an oven, but the pan wasn't induction-ready and oven-safe. So I resolved to boil water in an induction pan, placed the bunggeoppang pan on top, and try to cook my waffles with steam.
Bowls (one of them with a spout, ideally)
Electric mixer or whisk
ADVERTISMENT - CONTINUE READING BELOW ↓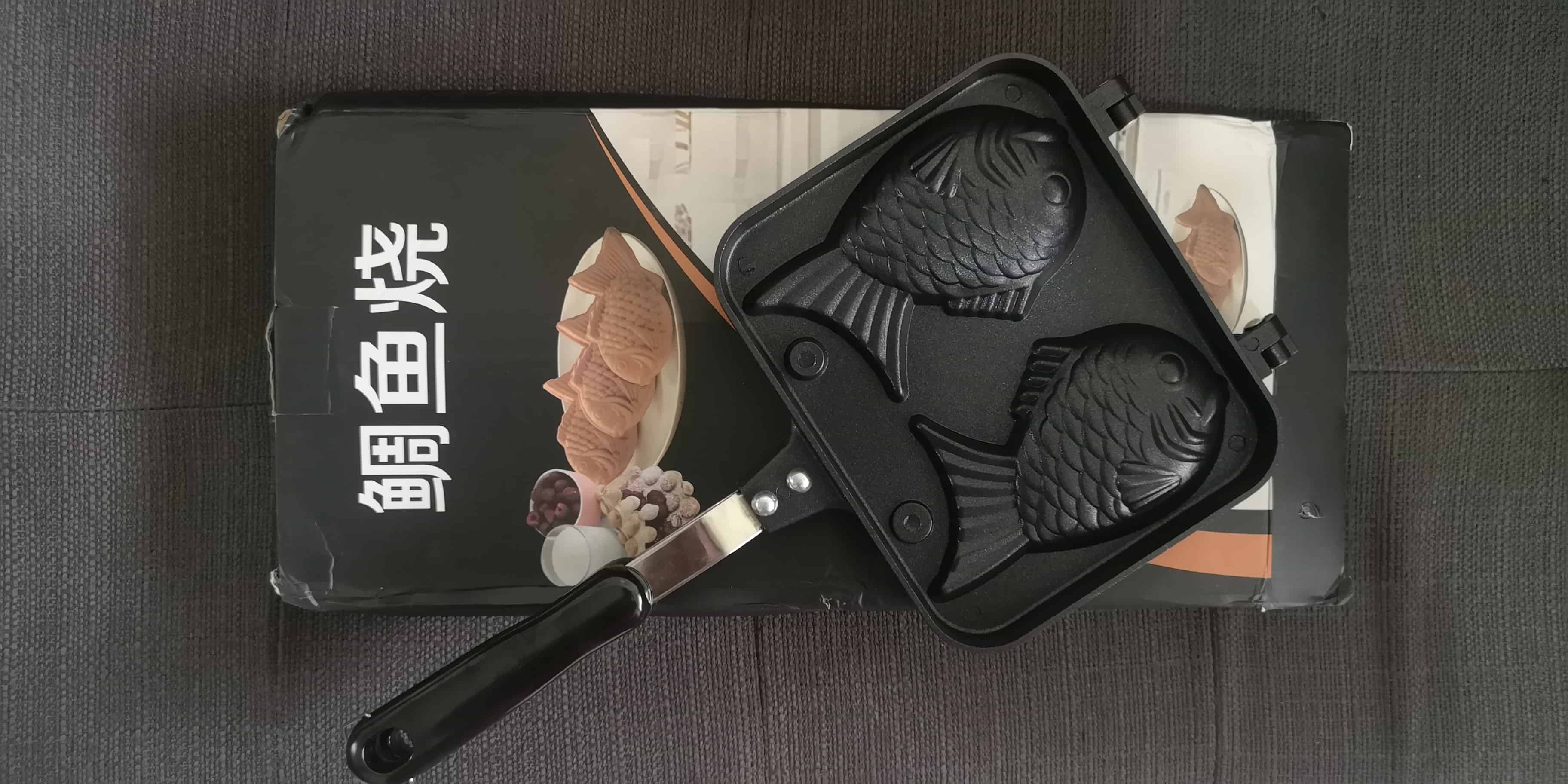 The ingredients
For the filling:
One cup red adzuki beans - They look like our local monggo beans but they're typically used in desserts. And no, they're not the same as the much larger and less sweet red kidney beans, which are typically used in savory dishes. But TBH, if (like me) your palate isn't so sensitive, they taste similar.
1/4 cup brown sugar (add more depending on your preferred sweetness)
1/4 cup rice syrup (substitutes: honey or pancake syrup)
Two teaspoons vanilla extract 
Alternative fillings:
Ready-made red bean paste
Nutella or chocolate ganache
Mozzarella cheese (seasoned with salt) or cream cheese
Ube jam
Strawberry jam
Almond or peanut butter
According to my research, the big difference between Korean bungeoppang and Japan's taiyaki is the filling. Red bean paste is traditional for bungeoppang, so that's what I tried first. But eventually, I'll experiment with other sweet and savory fillings, including a Pinoy twist: Ube jam.
For the waffle:
One cup all-purpose flour
1/2 teaspoon fine salt
Two teaspoons baking powder
1/4 cup powdered sugar (white or brown sugar will work, too)
3/4 cup water (or milk)
One egg
One tablespoon melted butter (plus another tablespoon to grease the pan)
 Alternative waffle batter:
Pancake or waffle mix (prepare as indicated in the box)
 Procedure
1. Prepare the filling. Do this first because you need to have the filling ready before cooking the waffle. Take note that red adzuki beans need to be prepped ahead.
Wash the beans then soak them in a big bowl of water overnight (at least 10 hours—I started this at 7 p.m., had to refill the water in the morning, and did it in a total of 14 hours).
Drain the beans and boil them in a pot of water (about four cups) for about one hour or until they're tender (a.k.a. when you can easily mash them with a spoon)
Add the brown sugar, syrup or honey, and vanilla extract. Mix and mash until you get a thick paste (like chunky peanut butter or ube jam).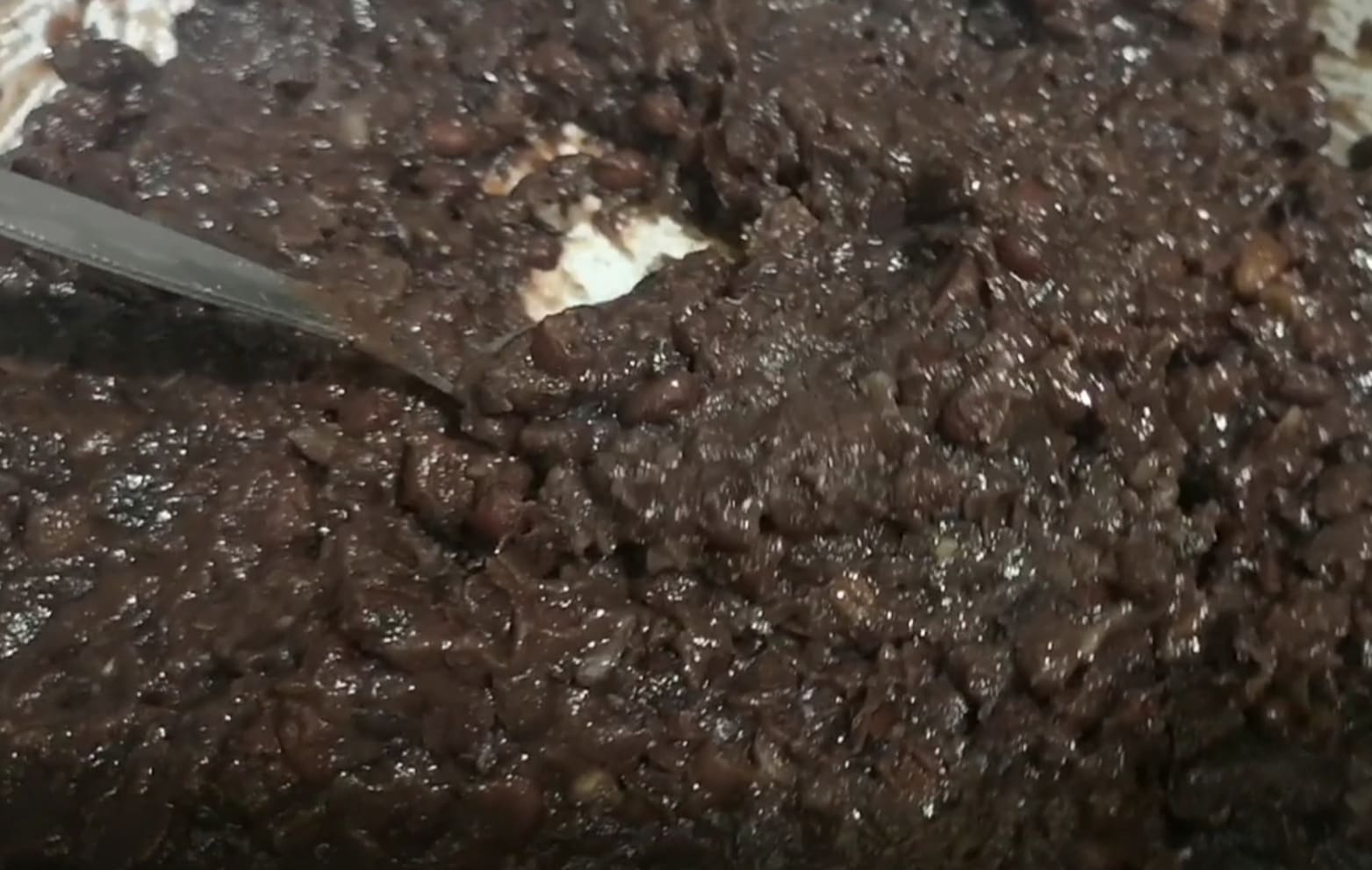 ADVERTISMENT - CONTINUE READING BELOW ↓
2. Mix all the waffle batter ingredients with a whisk or an electric mixer. You'll end up with a slightly runny batter.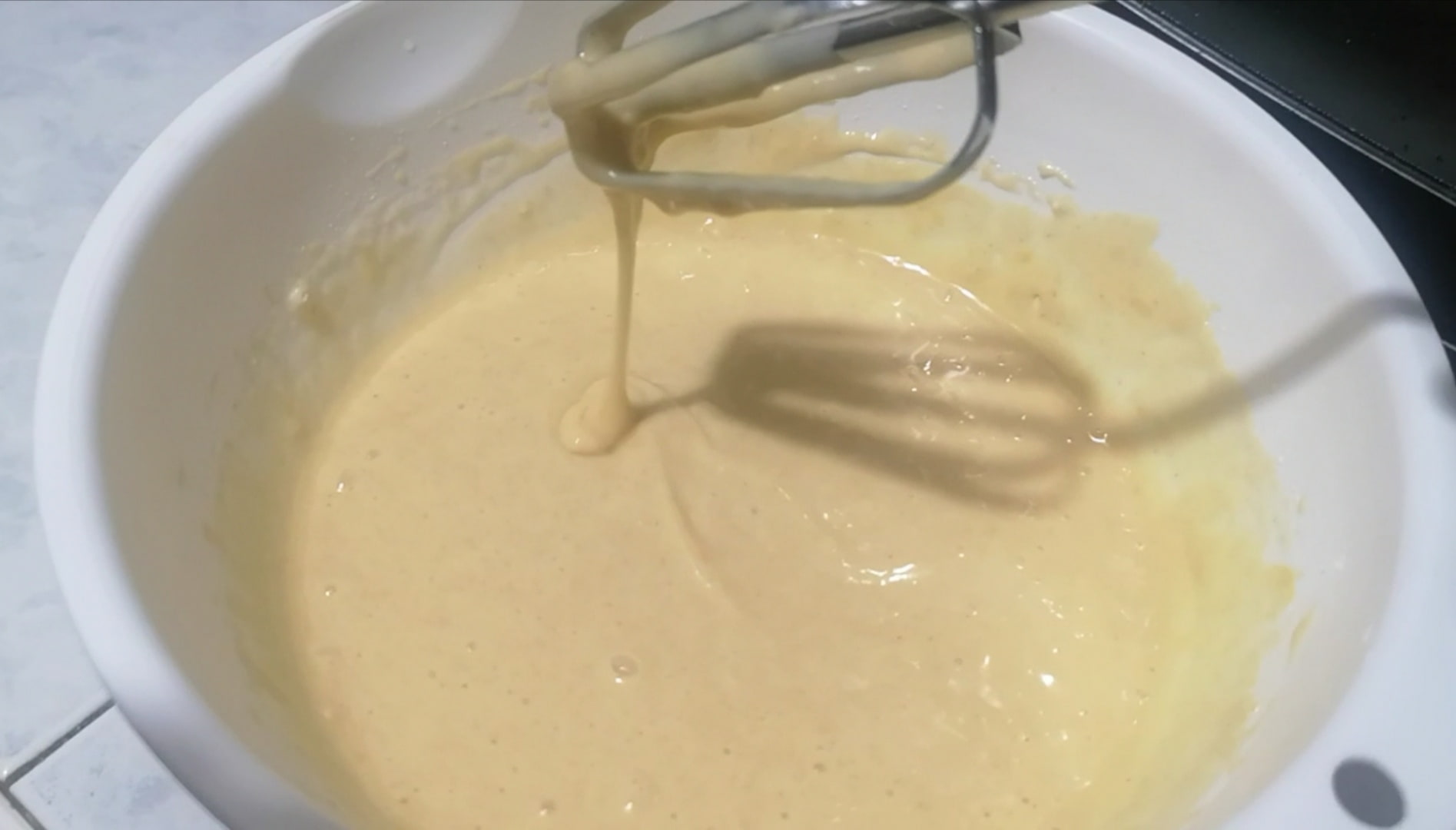 3. Strain the mixture to remove lumps (I skipped this and sifted my dry ingredients instead to lessen waste).
4. Heat the bungeoppang pan on medium heat and grease it.
5. Pour a little batter on each mold until it's about 1/3 full. Let it cook for a bit.
6. Scoop a tablespoon of filling on it.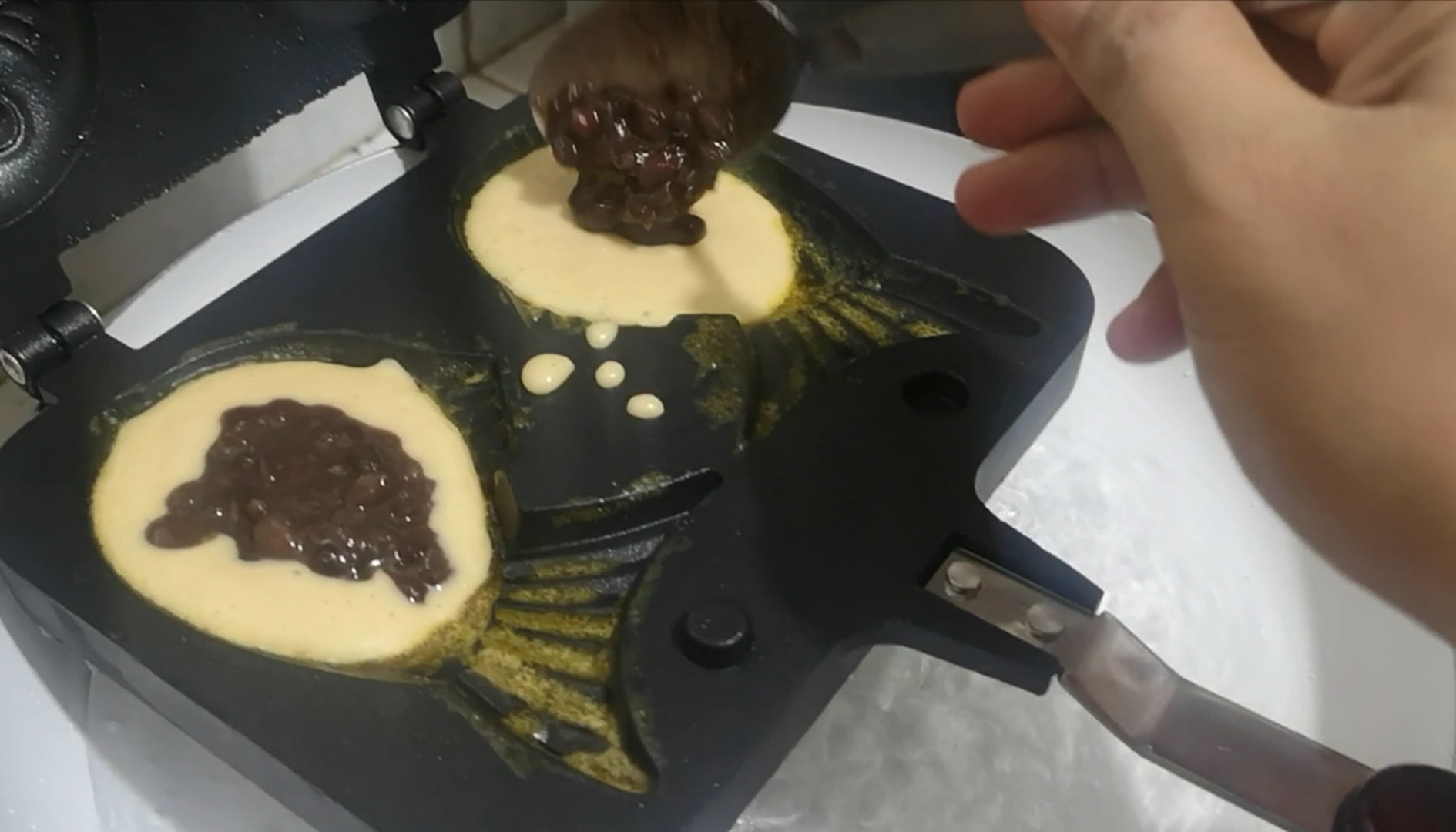 7. Pour batter again to cover the filling and to fill the rest of each mold.
8. Close the pan and cook for about three minutes. Flip it and cook for another three minutes. (I lengthened this to 10 minutes on each side.)
9. Check the bungeoppang and cook it some more until you get a nice golden brown color. (This is impossible with steam, so what I did was transfer the pale waffles on an oven-safe rack, spray oil or brush melted butter on them, and toast them in my oven—220°C for eight to 10 minutes. This dried out my pastries a bit but it did give it a more palatable color).
Expectations: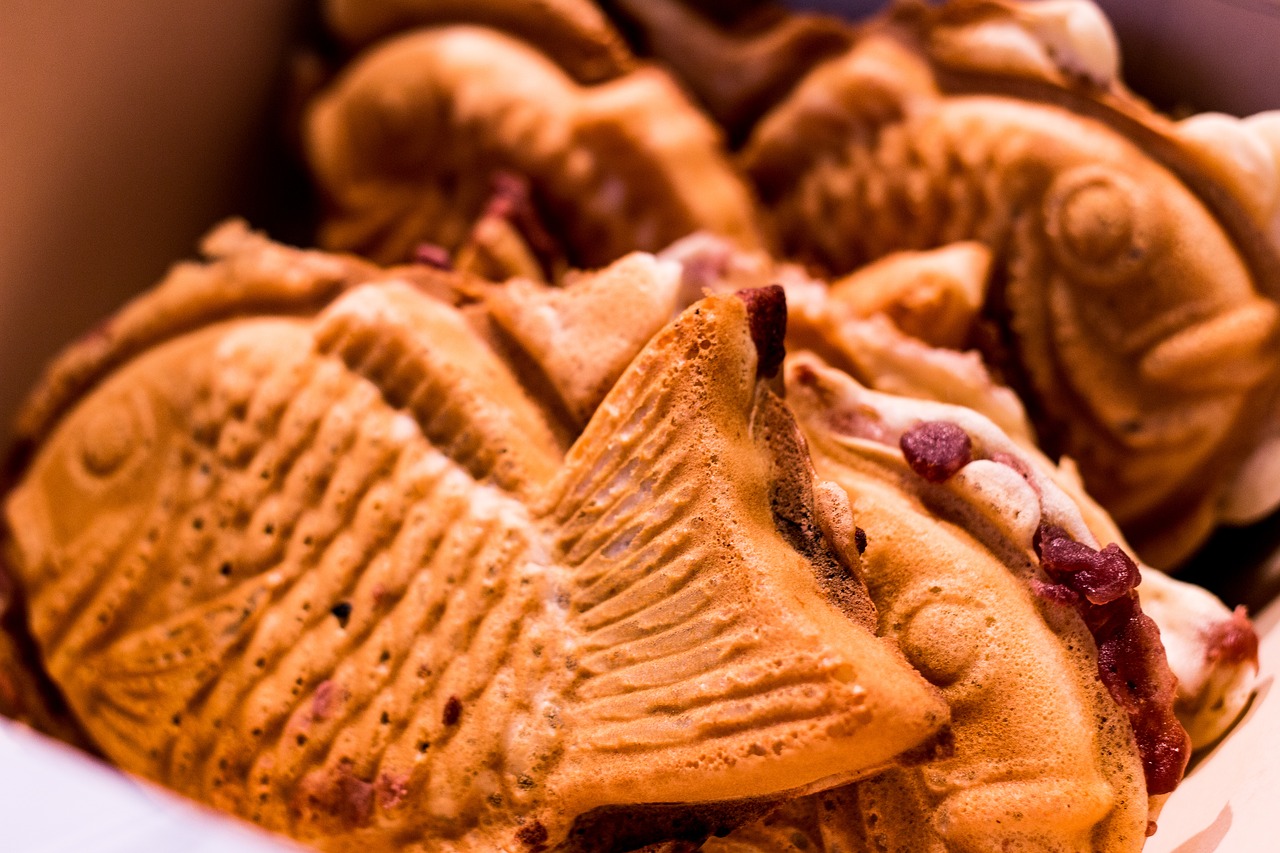 ADVERTISMENT - CONTINUE READING BELOW ↓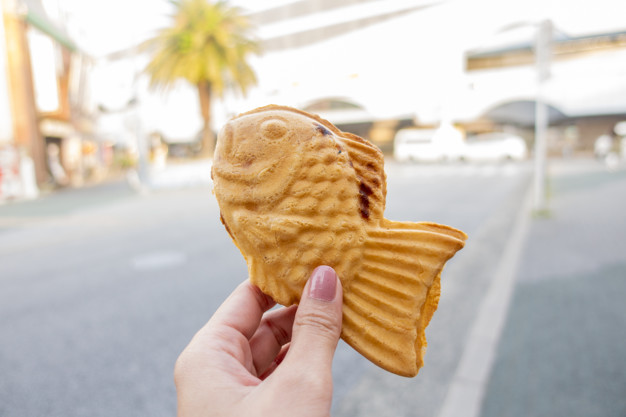 Reality: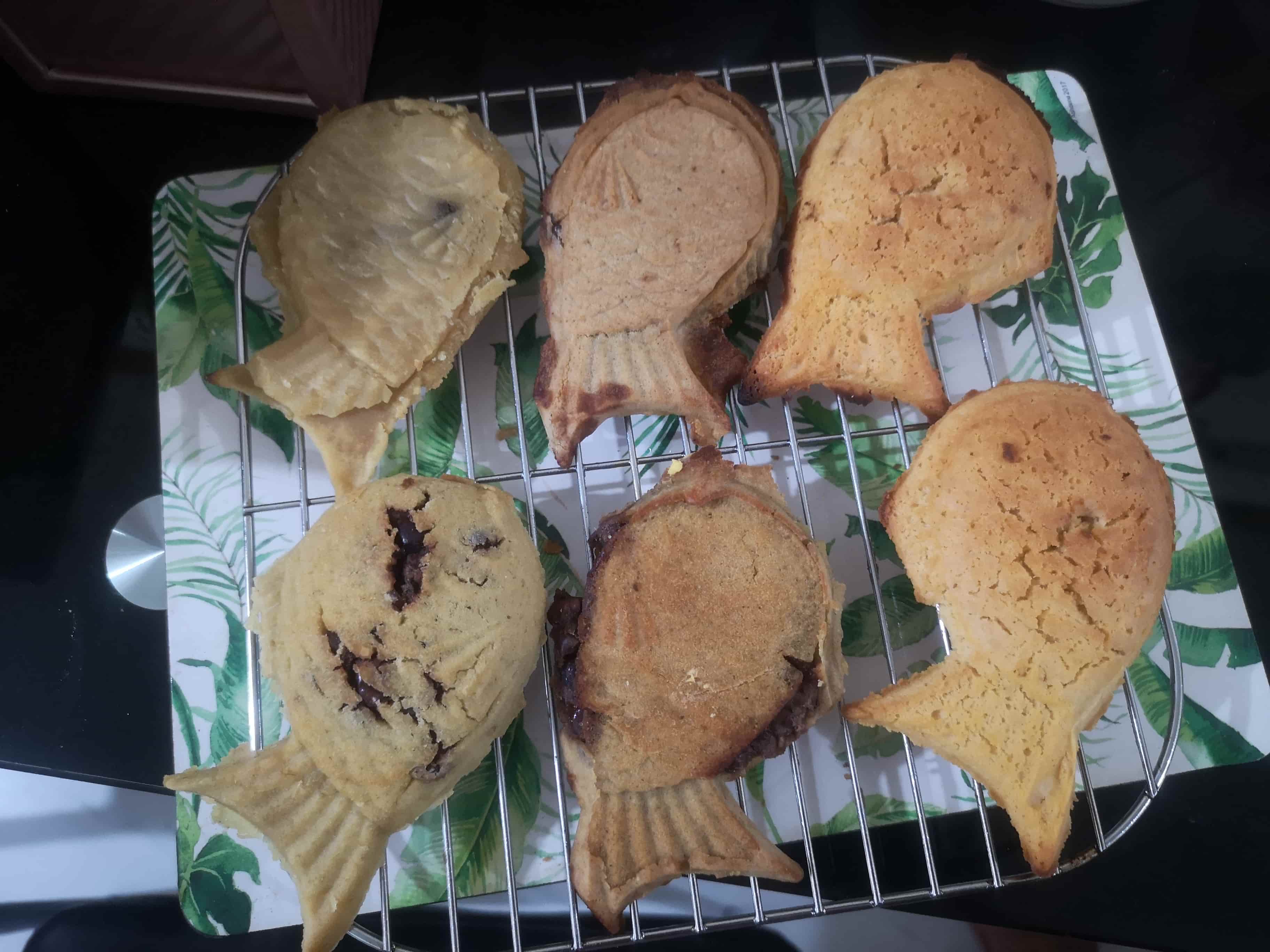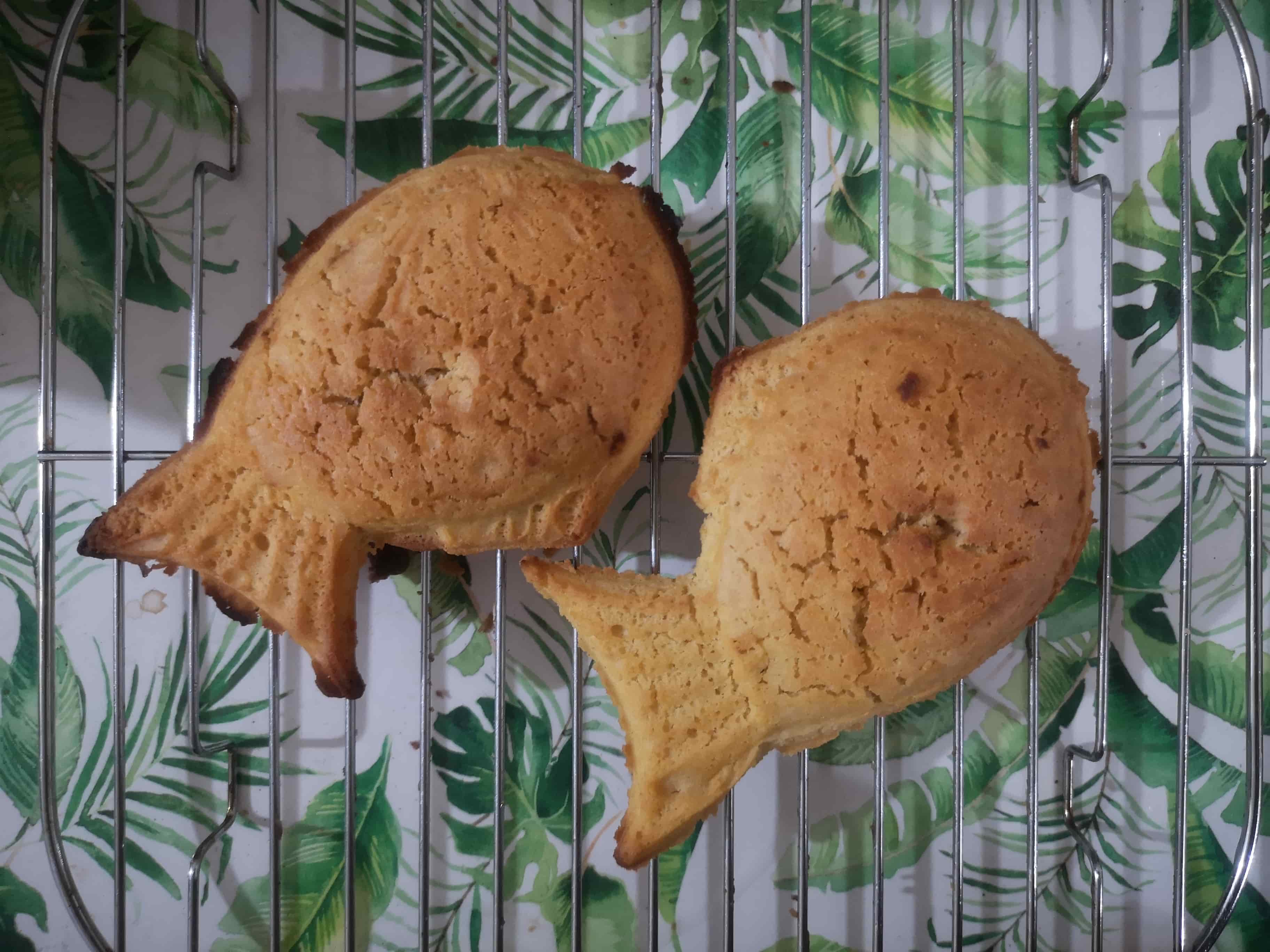 Did I nail it? No! But close enough—on the third try! Maangchi's eggless recipe was pretty bland for me, so I liked MyKoreanKitchen's better. Did it taste good? Yes! At least, pwede na. My first batch actually tasted more like cheap hopia, LOL! But the last ones hit the spot.
Will I try it again? Sure! And like I said, I want to experiment with other fillings. Maybe bungeoppang will be the 2021 equivalent of all the banana bread, dalgona coffee, and sourdough I made in 2020.