Mochi is a Japanese glutinous rice cake. Sometimes, mochi is used to wrap a ball of ice cream transforming this humble rice cake into a summer dessert. Mochi ice cream isn't as widely available in the Philippines compared to popsicles and ice cream treats, but that's slowly changing.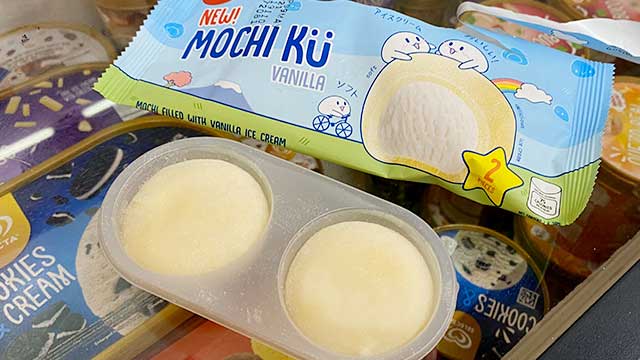 If you want a quick fix to your mochi ice cream cravings, Selecta has a Mochi Ku mochi ice cream that uses plain mochi with Selecta's vanilla-flavored ice cream inside. For P45, you can get a pack of Mochi Ku with two pieces of the mochi ice cream inside. We've got to give plus points that it's packaged separately because mochi tends to stick to each other due to its sticky texture. It's the perfect filling snack when you want something a satisfying icy-cold treat. 
Continue reading below ↓
Recommended Videos
Selecta's Mochi Ku (P45) is available in 7-Eleven stores.