One of the ways we, as a team, bond is through food. Before the pandemic, we'd go on coffee runs, walk to the Korean grocery nearby, or have dinner together after a particularly grueling day. These days, usually in the afternoon, our Slack comes alive when someone randomly sends a photo of what they're currently eating. It's a thing. 
And we're sure this *passion* isn't unique to us. Food is just one of the many simple pleasures in life, and we can't help but be in a great mood every time we share our favorite eats with each other. But there's food you like and food you just can't stop thinking about. So we're wondering, what's an ideal "food day" like? What are the go-to dishes and snacks that make you feel extra happy? Here are some of ours. 
~*My Perfect Food Day*~
Ysa, Associate Lifestyle Editor
My relationship with food: It's deep and it's real. On your birthday, I'd greet you and then ask what you plan on eating to celebrate; when my family has to run errands, I look at the menus of the restaurants in that area; pre-pandemic, all my travel itineraries revolved around food. You get it. 
Continue reading below ↓
Recommended Videos
Perfect breakfast: I'm not a breakfast person. I wake up around 5:00 a.m. and I'm usually good with just black coffee until 11:00 a.m. But when I lived in Singapore, it was common for us to head to the hawkers to have duck rice or kway teow in the morning (with a Kopi O). I miss it all the time.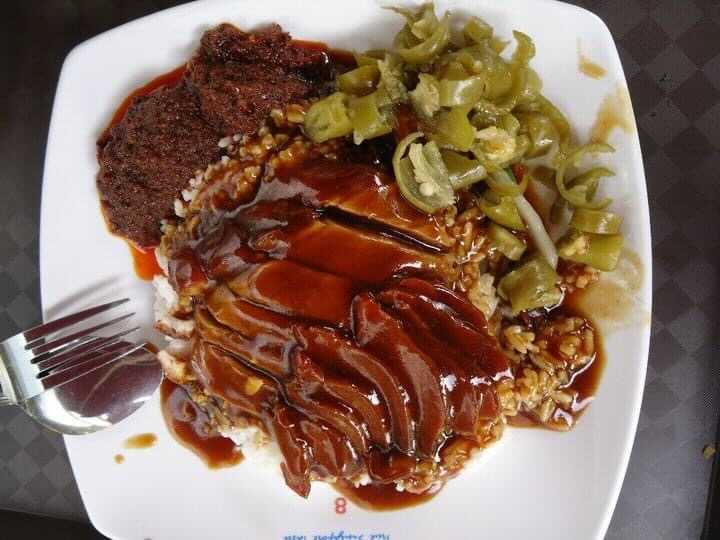 Perfect lunch: My initial answer was going to be sushi or sashimi because I can have that every day, but I think I'm going to go with a pasta dish—specifically The Cheesecake Factory's carbonara. It was one of the last things I ate before I moved back to the Philippines and remains tattooed on my brain even though the last time I had it was in 2013.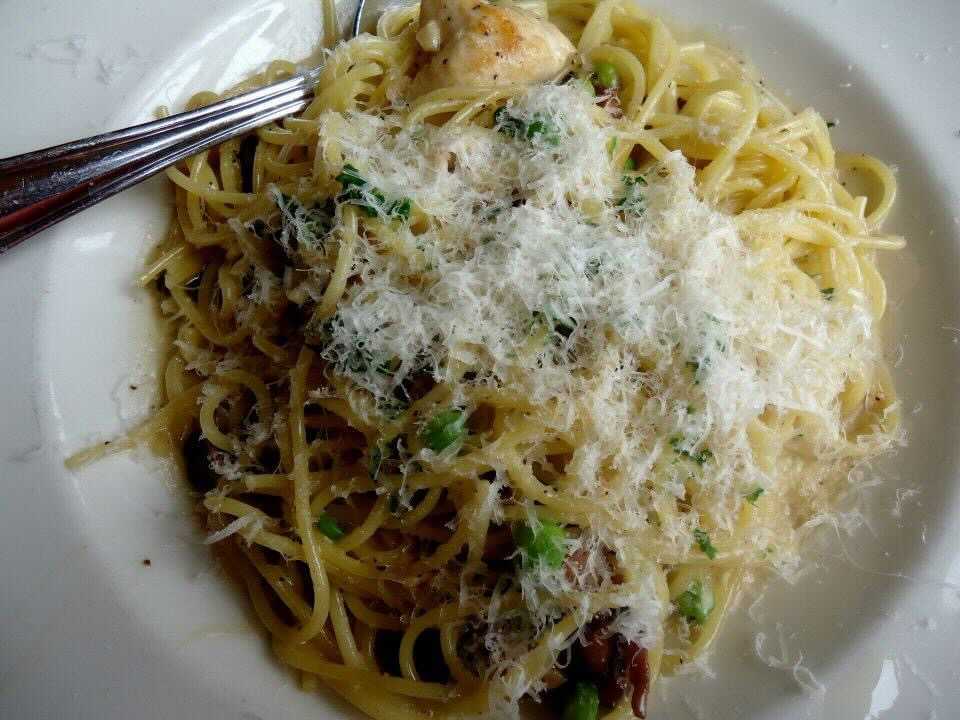 Perfect merienda: I love fried food! Cajun fries, calamari, onion rings, fried chicken—they all hit the spot.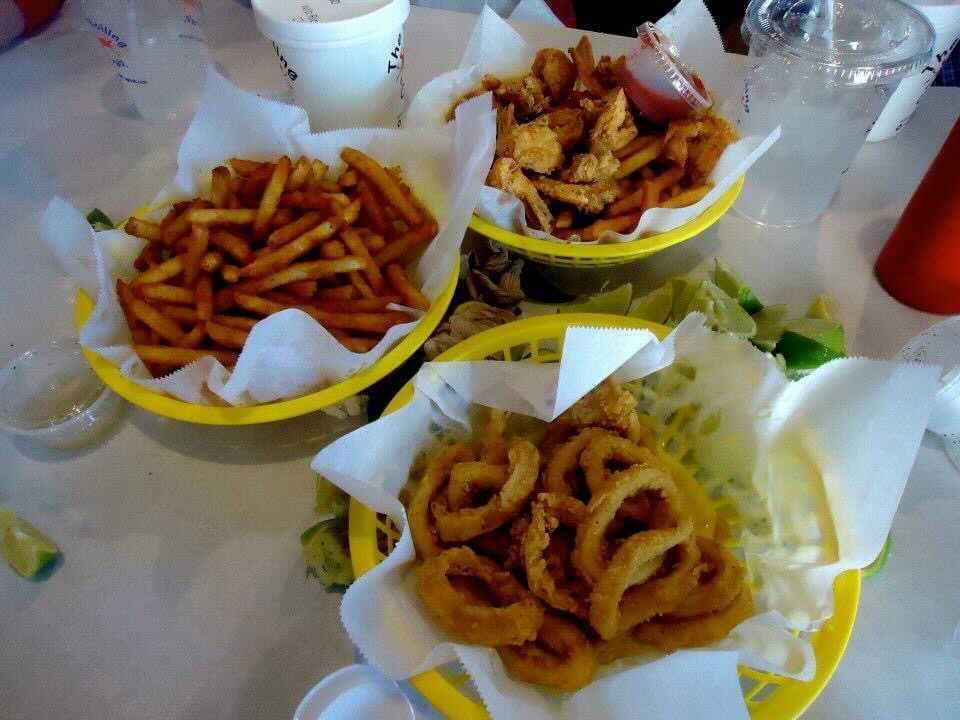 Perfect dinner: After a lot of practice, my mom has pretty much nailed The Boiling Crab's recipe. On special occasions, and a few random Sundays, she serves this shrimp dish with hungarian sausage and some corn—and it is magic. We have it with *a lot* of white rice and eat with our hands, of course.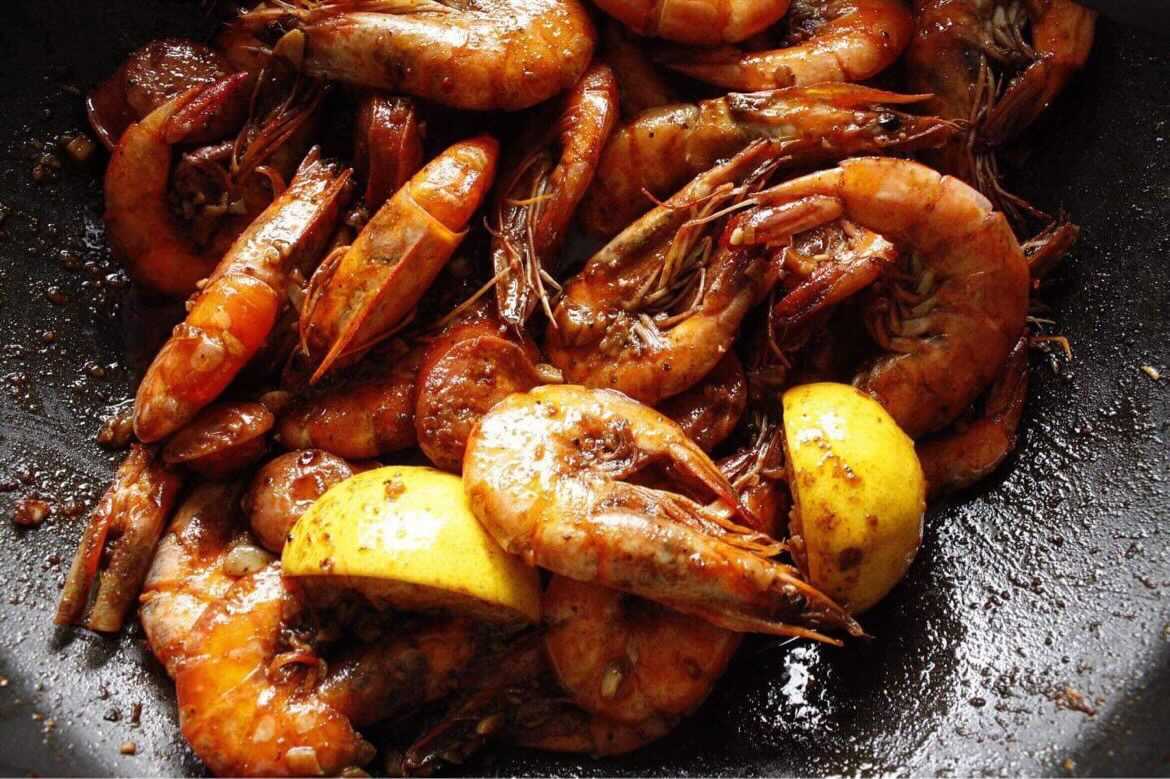 People I want to eat with: My brother and my cousins! One of my biggest pet peeves is when people can't make a decision on a restaurant, and it's never been a problem when I'm with them, lol. We say what we want, what we're not in the mood for, what we can or can't afford, etc. It's effortless and always a great time. 
Cindy, Entertainment Editor
My relationship with food: Like a woman in a seemingly picture-perfect marriage but who sleeps around with her fave boytoy once in a while (aka I eat food that doesn't trigger my allergies/asthma MOST OF THE TIME, but…I still do cave and have to live with the consequences of my actions, LOL).
Perfect breakfast: I still remember the day I walked into Urth Cafe in Melrose. It was a Saturday and it was filled with people lining up for their morning coffee. Going in, I didn't really know what to get but in general, I absolutely love bagels + salmon + cream cheese individually, but if you put it all together, that would be my perfect breakfast. I was super happy they had it on their menu! Topped off with an iced tea that wasn't too sweet, *chefs kiss*!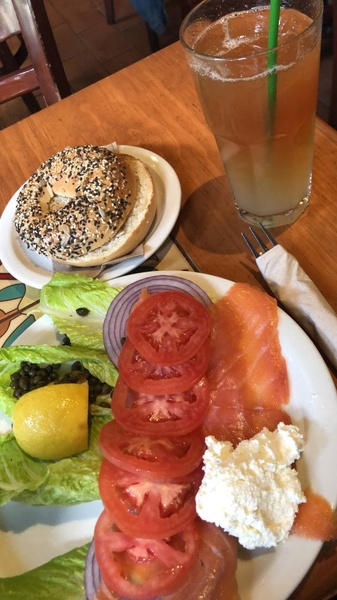 Perfect lunch: I'm not so fond of pork that's why I didn't really *get* tonkatsu until a few years back when I tried Yabu. But the REAL DEAL is in Tokyo. I visited this hole-in-the-wall tonkatsu joint, but there was already a one-hour wait when I got there. When I got my plate, it was just simple: tonkatsu, cabbage, and miso soup. But I've never tasted a Japanese meal that legit! What made the meal even better was that it was served with hot tea.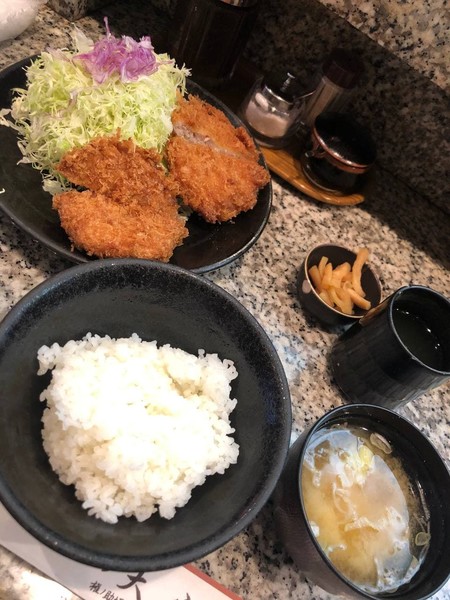 Perfect merienda: People who don't appreciate Mexican food are seriously missing out! I usually get burritos and quesadillas, but on a trip to LA, I chose to try out soft tacos at this place called Leo's Taco Truck. When I got my ONE soft taco, I was like…hmm, this be smol. So I loaded it up with SO MANY CONDIMENTS: sriracha, lime, onions! To this day, I still remember HOW GOOD THIS TASTED. I also had lemonade on the side, which was super refreshing.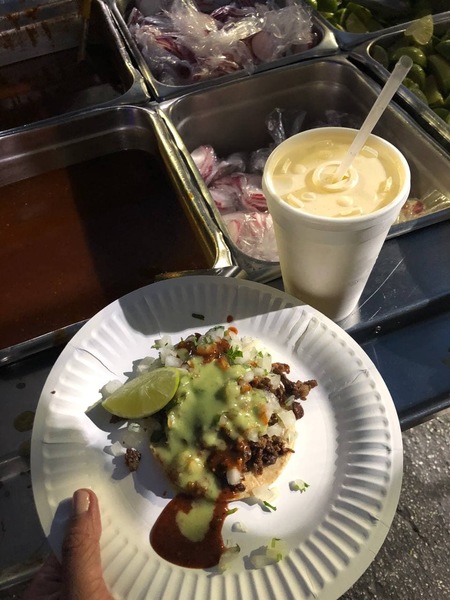 Perfect dinner: During my last visit to Taiwan, we found a Michelin-starred xiao long bao place called Hang Zhou Xiao Long Bao in the middle of the quaint Da'an District. There were a mix of locals and foreigners that were in line and the place was packed talaga! What I loved was that their dumplings and dimsum were HUGE and they didn't skimp on the palamans.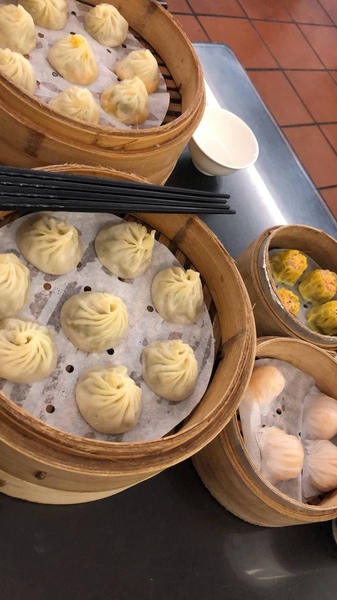 People I want to eat with: Not to be cheesy, but I really do love eating with my Cosmo team, specifically my work besties Ysa and Retty (hello, bishes). Our team just connects through food! Before meeting them, I didn't have the best relationship with food and felt guilty after I ate. I also always stuck with dishes I knew and liked already. Even though I'm still not what you can call experimental, I've branched out and can proudly say that I LOVE FOOD! 
Ira, Beauty Editor
My relationship with food: My mom always made sure that we ate delicious food. Her specialties? Sinigang, tinola, roast chicken, and mechado, to name a few. I always associated having good food to celebrate life's wins, big or small. No traffic going to work? Buy Ministop Chicken! Finished a special project? Finish a big bowl of pasta! Ended a toxic situation? Ordered chocolate cake.
Perfect breakfast: Pancakes, French toast, or waffles—I just need iced coffee to go with my syrup-laden breakfast.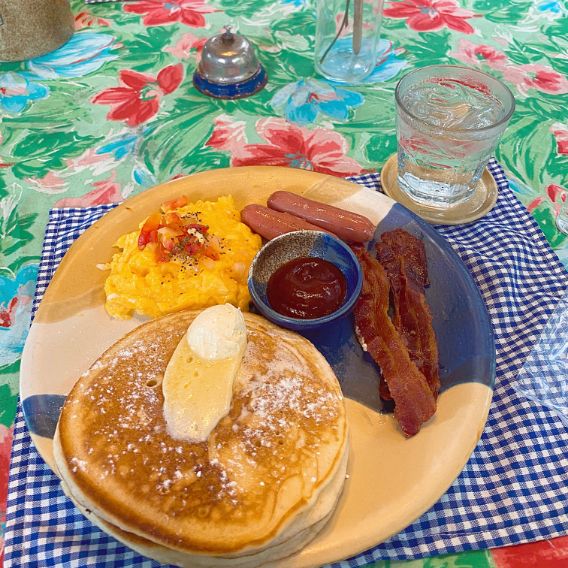 Perfect lunch: Pork sinigang with lots of rice and bagoong on the side. Before, I would use patis as a condiment, but discovering that the tamarind broth pairs well with sweet and spicy bagoong is a game-changer. Actually, any version of sinigang is a hit for me. I once celebrated my birthday with a palayok of sinigang na hipon.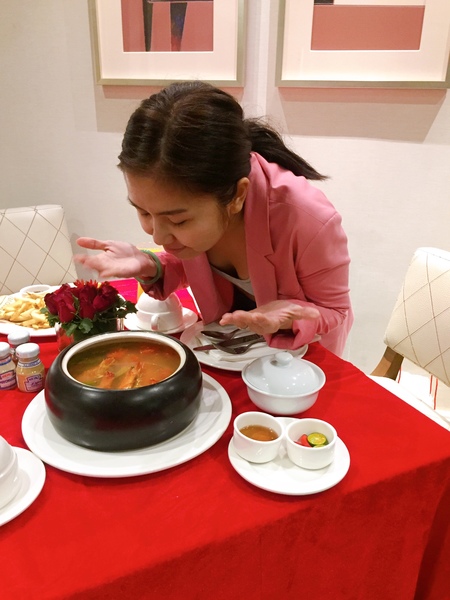 Perfect merienda: Grilled cheese sandwiches! My camera roll is filled with many shots of grilled cheese sandwiches—both homemade and restaurant versions. I always have butter, white bread, and cheddar cheese in my pantry so I could make a grilled cheese sandwich anytime. (Tip: Add a drizzle of honey for a hint of sweetness.)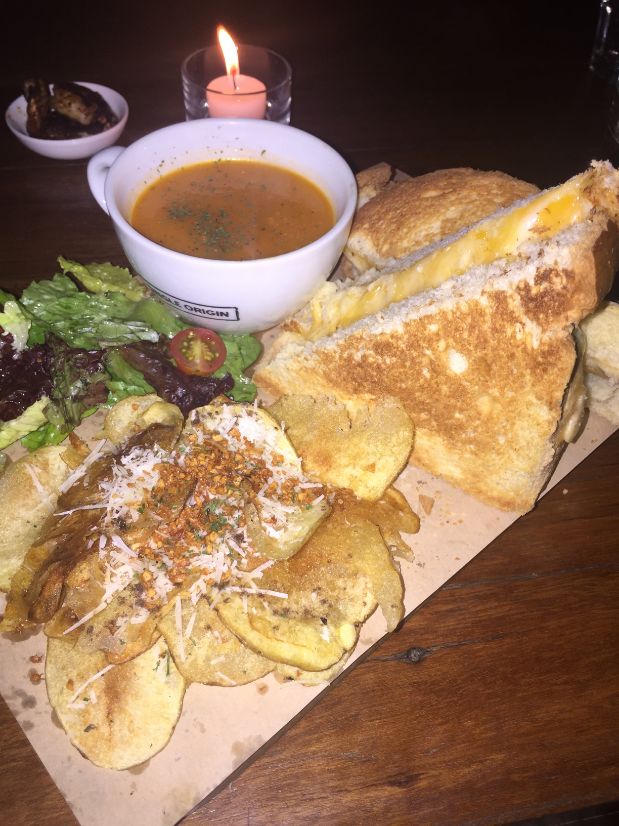 Perfect dinner: I am torn between a good burger and steak + truffle pasta. Can I have both?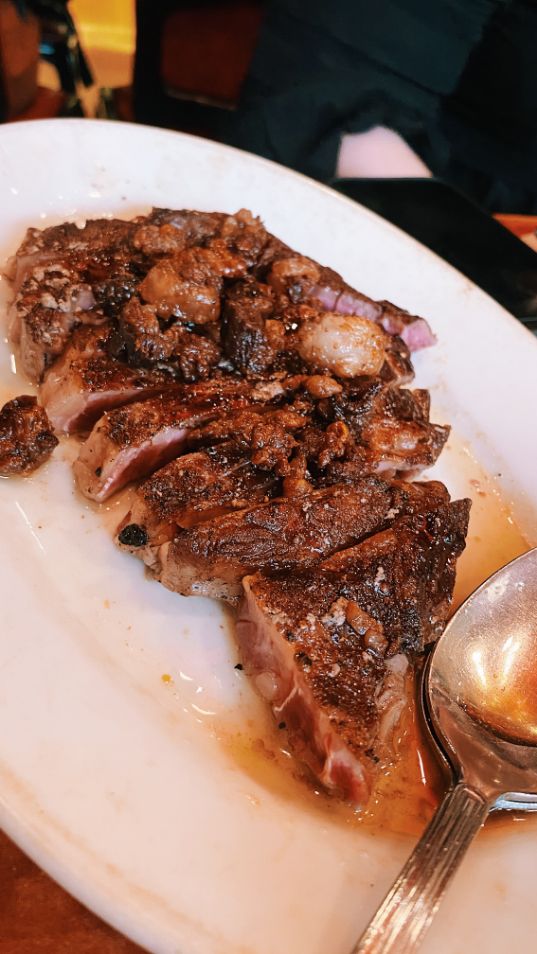 People who really know me are aware of my cookie obsession, so let me share this with you. Pre-pandemic, I rewarded myself with chocolate chip cookies every Friday for surviving the workweek: Keebler Soft Batch, Chips Ahoy Chewy, Gigabite Cookies, Good Karma Ooey Gooey Cookies, and Mo Cookies are just some faves. I also miss those from US-based bakeshops like Insomnia Cookies and the huge one I got from Panera.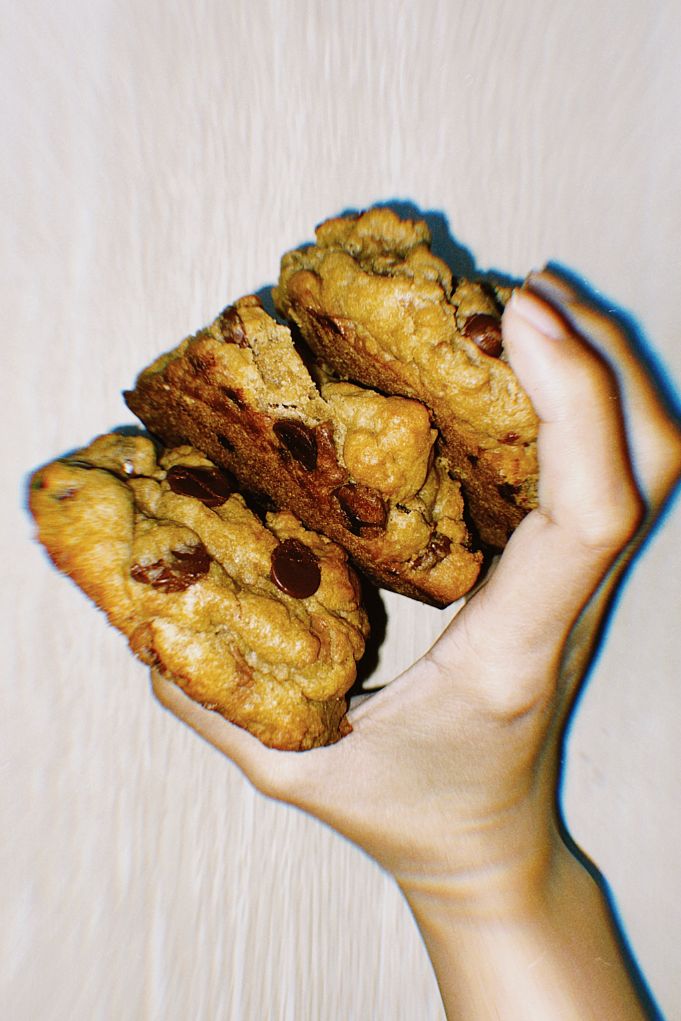 People I want to eat with: I've always believed meals are best shared with family, but I also enjoy dining out alone. I like taking myself out on dates! But if asked who I want to eat with, it would probably be my mom but maybe herself in her 30s.
Retty, Managing Editor
My relationship with food: I like to attach moments and memories with food, haha! My family loves food and we love bond through eating. When I travel, I allot a budget just for eating and trying out new dishes. 
Perfect breakfast: A hotel breakfast buffet where there's a lot of bacon, tapa, danggit, longganisa, sausage, eggs, and rice. Unlimited coffee, too, please! You know how you're not supposed to wake up early when on vacation? I'd gladly be up at six in the morning to get first dibs at the breakfast buffet.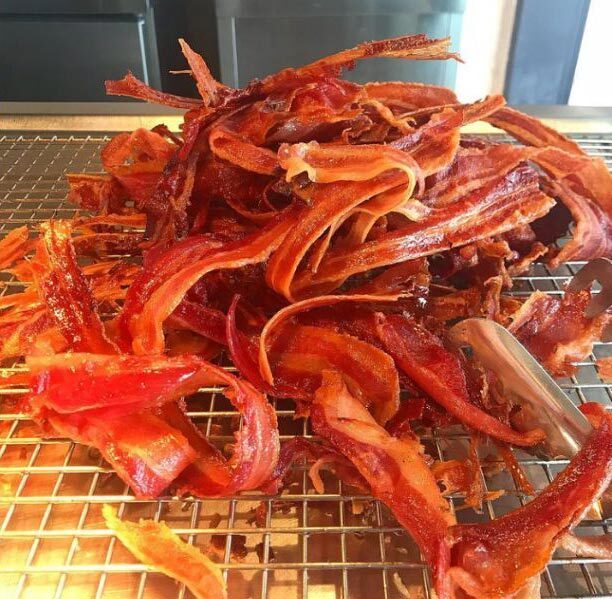 Perfect lunch: Steak and steak rice with a side of truffle or vongole pasta, all from Mamou. I've tried many steak places and Mamou remains to be my favorite. I aspire to be the level of rich wherein I could just casually eat there whenever I wanted and order steak without checking the menu.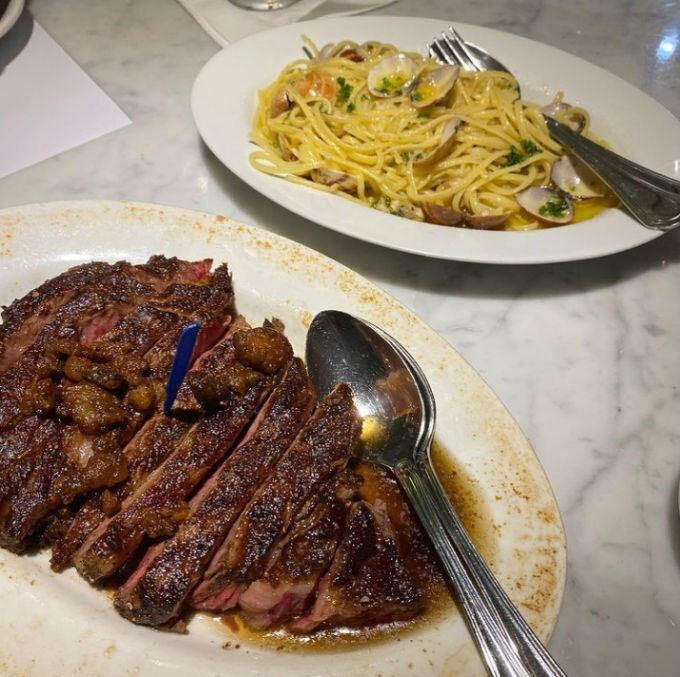 Perfect merienda: Street food from Korea. Seoul was the last place I visited before the pandemic happened, and I had the time of my life eating street food in the city. I devoured plates of tteokbokki, sticks of eomuk with free soup, and downed cups of iced coffee during my quick visit.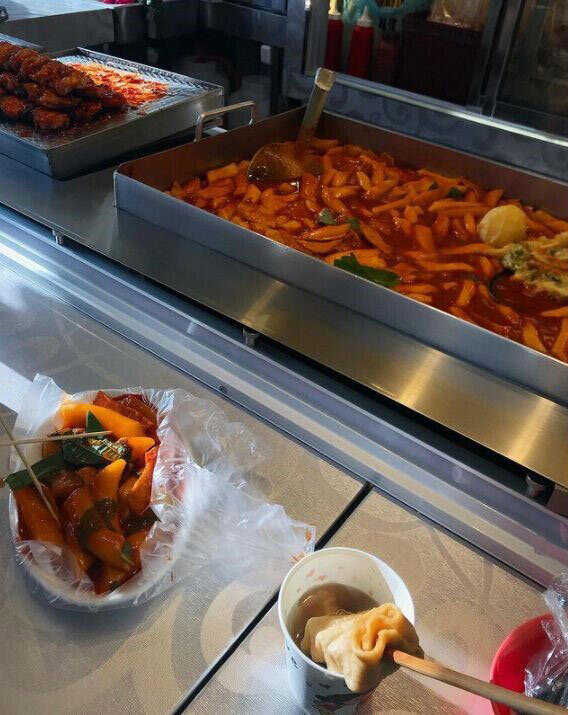 Perfect dinner: My tita's famous caldereta a lot of white rice with a small serving of her spaghetti on the side. Another perfect meal: Korean BBQ from Masil, one of my favorite restaurants, and really, really good salmon sashimi.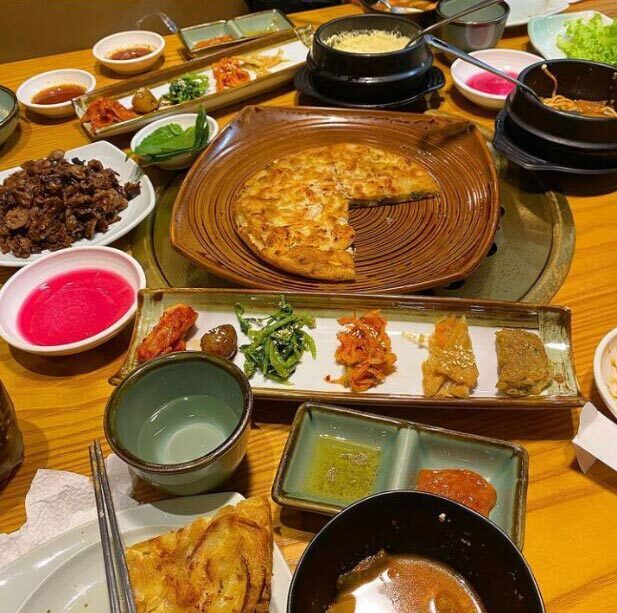 People I want to eat with: My brothers are always masaya kasama sa kainan, so I'd love for all of us to enjoy everything I listed here. If I could get whatever I wanted, I'd also like to dine with Kim Seokjin, aka Jin of BTS, because he eats SO WELL. I think he'll enjoy everything on my list, too!
Lou, Editorial Assistant for Lifestyle
My relationship with food: It's probably an exaggeration to say that I think about food 24/7, but just to keep it real, I do think about food ALL THE TIME. Haha! I'm the type of person who always looks forward to the next meal—yung tipong breakfast pa lang, I'm already asking what's for lunch, LOL. 
Perfect breakfast: My perfect breakfast is from Cava, a Mediterranean fast-food restaurant located in the U.S. It's a hearty rice bowl filled with the following: mixed greens, brown rice, Tzatziki sauce, hummus, quinoa, lime dressing, crisps, and chicken. What I love most about it is that the ingredients are so fresh, and they've got good nutritional value, too.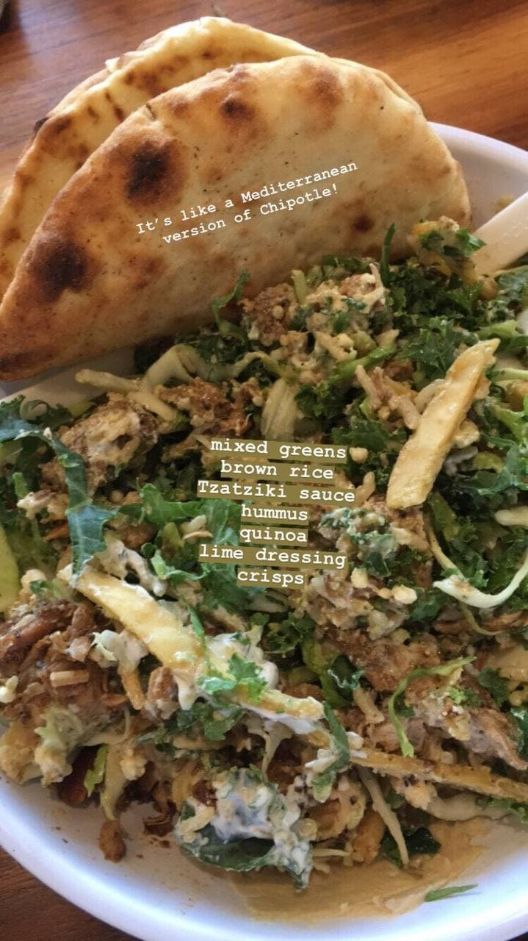 Perfect lunch: I don't think I'll ever get tired of eating pasta with cream-based sauces. My top three favorites are: Farfalle Alla Genovese from Cibo, Carbonara from Gino's, and Creme Al Tartufo Nero from Motorino.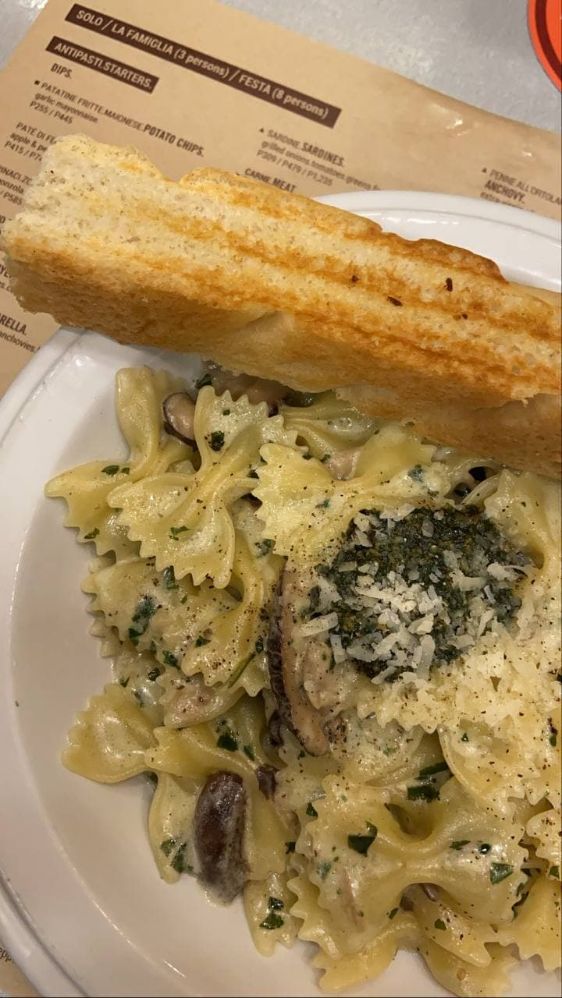 Perfect merienda: A gourmet cookie from the dessert shop Gigabite: Their famous "Pogi" cookie is so good, I always get a chunk of chocolate chips in every bite. The Ooh Bae (ube + cheesecake cookie) would be my next favorite.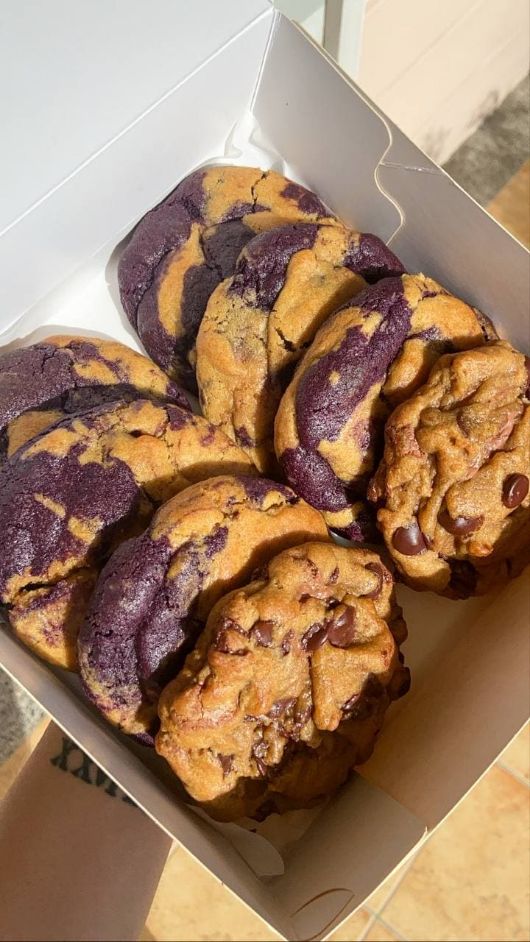 Perfect dinner: The best dinner I've ever had was from a Disney cruise I went on back in 2019. It was a medium-well steak served with buttered vegetables and a fancy-looking potato topped with sour cream. Of course, the cherry on top of this ~fine dining~ experience was drinking it with a glass of red wine.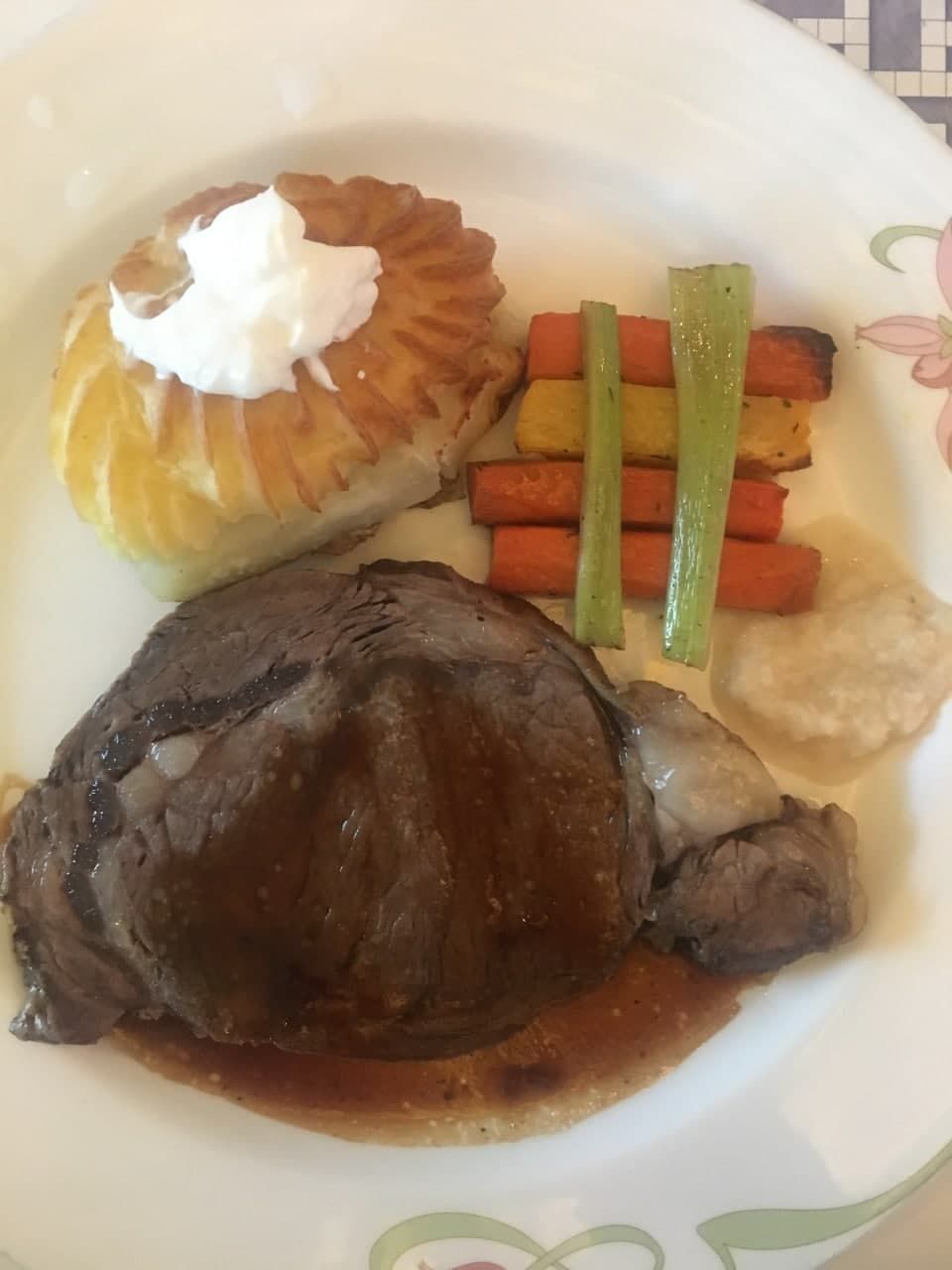 People I want to eat with: I would love to eat with my ates and kuyas because tbh, our food preferences are *so different*, we always never end up with the same orders. It's perfect 'cause we love to share, so in the end we get to try a little bit of everything from the restaurant.
Andie, Assistant Social Media Editor
My relationship with food: I am obsessed with food but it feels like an unrequited love, a one-sided relationship. I have severe food allergies (egg, most nuts, and pretty much all seafood) so I'm technically considered a "picky" eater.
Perfect breakfast: The breakfast buffet at Hotel Pulitzer in Amsterdam is insane. I truly enjoyed the freshly-baked croissants with honey, cheeses, and cold cuts; fresh fruit and creamy yoghurt; and extra-crispy bacon cooked on the spot just for you.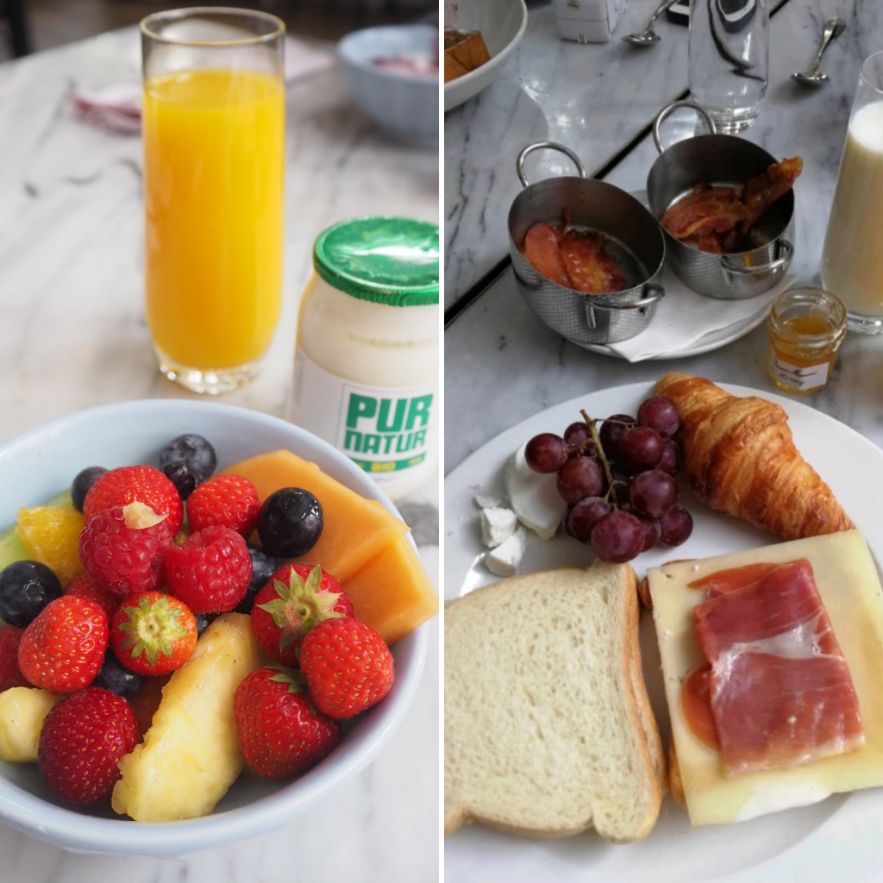 Perfect lunch: Yushoken's Shio ramen (with extra chashu, of course). I am a huge fan of the saltiness of the broth and the chewiness of the noodles, and I need that extra protein, haha.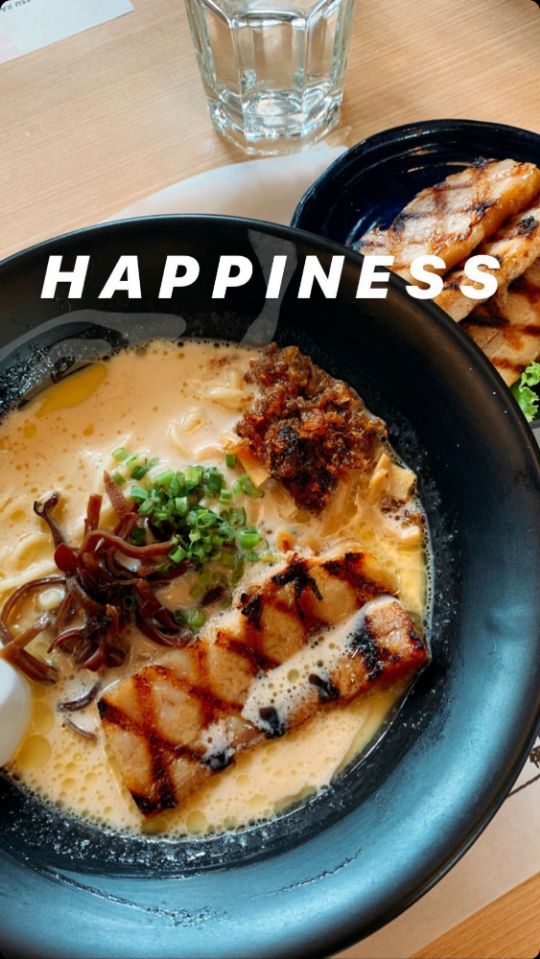 Perfect merienda: My mom or my tita's turon all day, every day. My all-time favorite banana dish, I can devour a platter by myself if you leave a "for sharing" dish in front of me. No langka, though—please skip the jackfruit.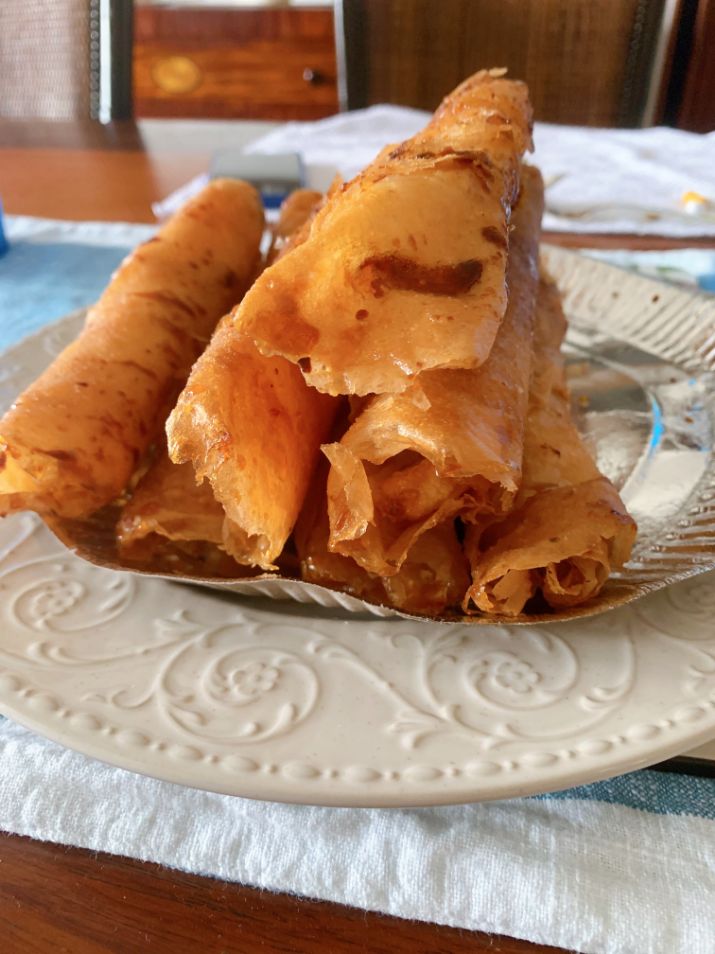 Perfect dinner: My mom's homemade *super* creamy mashed potatoes (she definitely doesn't skimp on butter!) paired with her baked chicken and potatoes in bacon gravy. I'm already craving this dish as I type.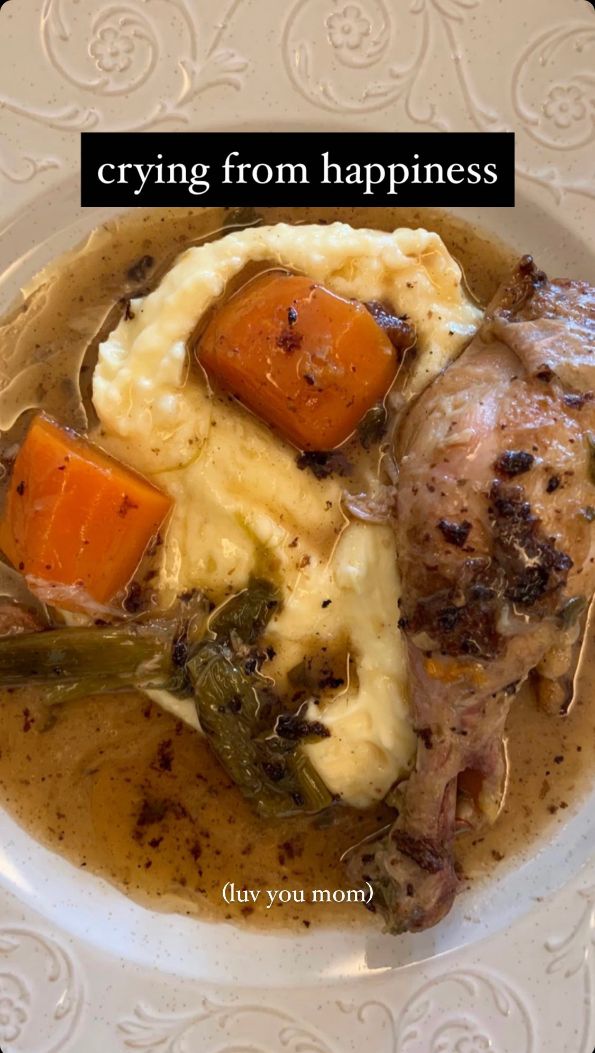 People I want to eat with: I'm a huge Marvel fan and I will always stay at the end of their movies for the fun end-credits scenes, so I'd love to have a meal with the original cast of The Avengers. Their scene eating shawarma post-battle was hilarious, and they're all very much foodies off-screen (based on the interviews I've watched), so I'm sure they'll have loads of interesting stories to share!
Hanna, K-loka Content Producer
My relationship with food: It's like Hong Cha Young to Vincenzo Cassano (as a Vincenzo fan, hahaha)! I always find comfort and joy in food.
Perfect breakfast: Once upon a time, I had a meal at this quaint Korean restaurant in Pasig and now I can't stop thinking about their dosirak. The food is pretty simple—bulgogi, egg, rice, seaweed soup, and some banchan—yet so, so good! I can have this for breakfast every day para feeling Korean na rin ako, LOL.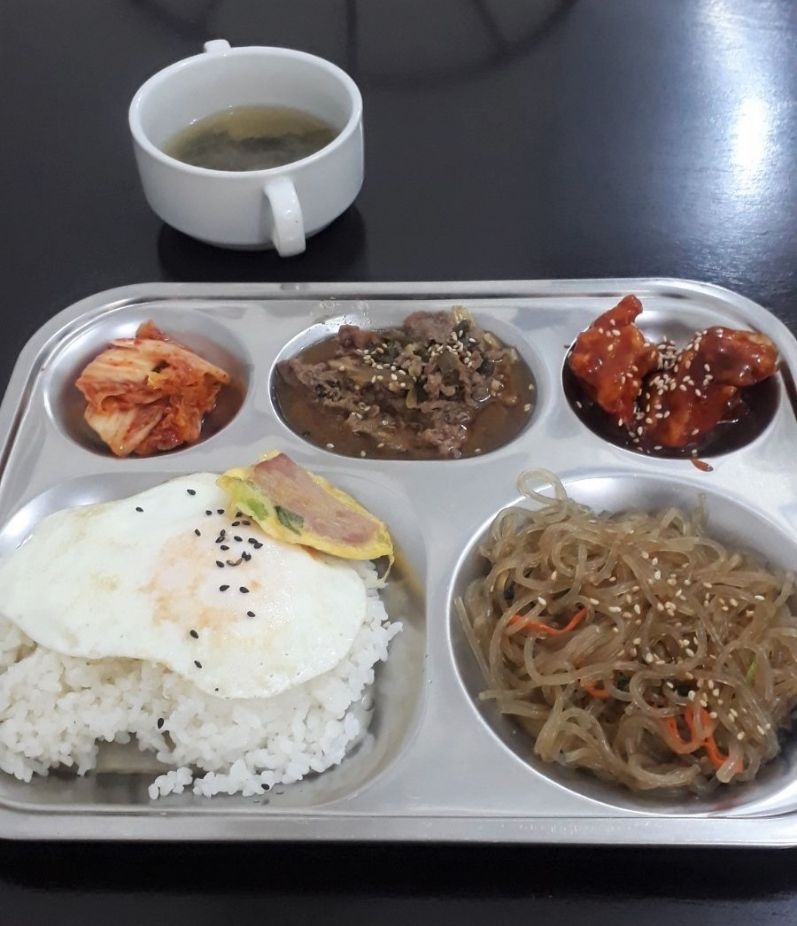 Perfect lunch: My tita cooks the best sinigang, adobo, and sinangag, and she prepares these whenever I go home for Christmas. Maybe it's the happy memories attached (my grandparents used to cook them for me when they were still here), or maybe it's masarap lang talaga. All I know is that my heart (and stomach) is always full after I eat these!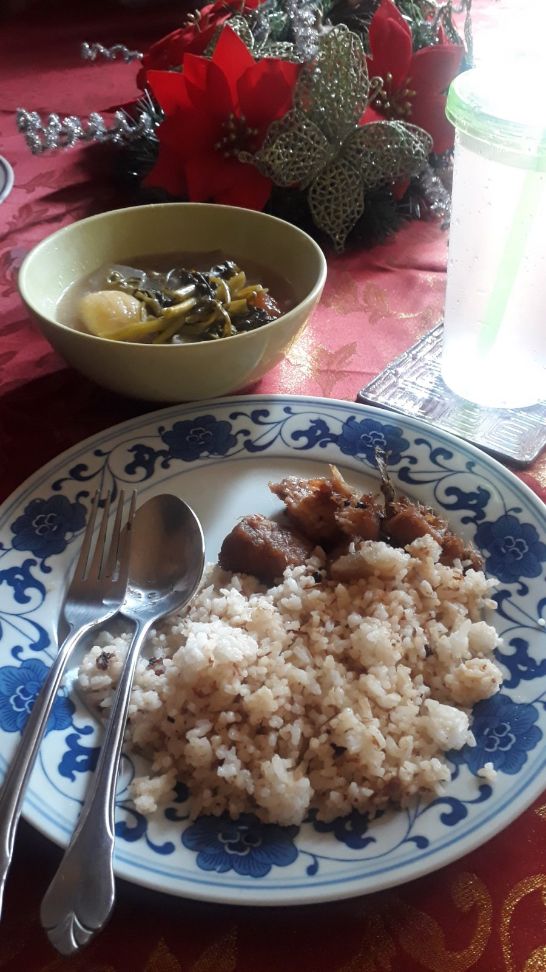 Perfect merienda: The Cafe at Hyatt Hotel's dessert buffet is literally what sweet dreams are made of! There are a lot of options to choose from (they have kakanins, if you want something Pinoy) and they're not cloyingly sweet, which I really like.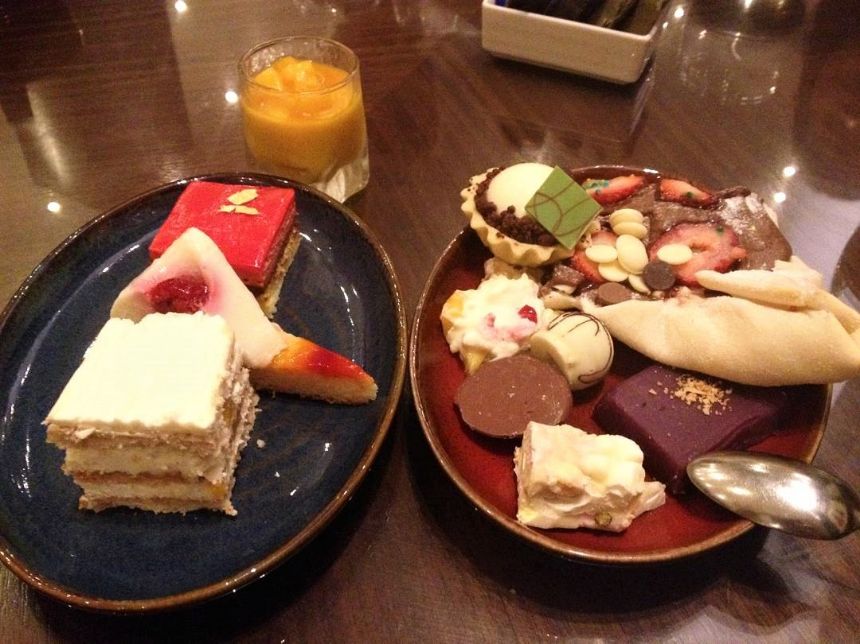 Perfect dinner: Yabu's katsu set is just heaven on earth! This is the meal that I can eat every day without getting tired of it. The rice is perfectly cooked, the katsu is tender and juicy...I can go on and on about this set, ugh.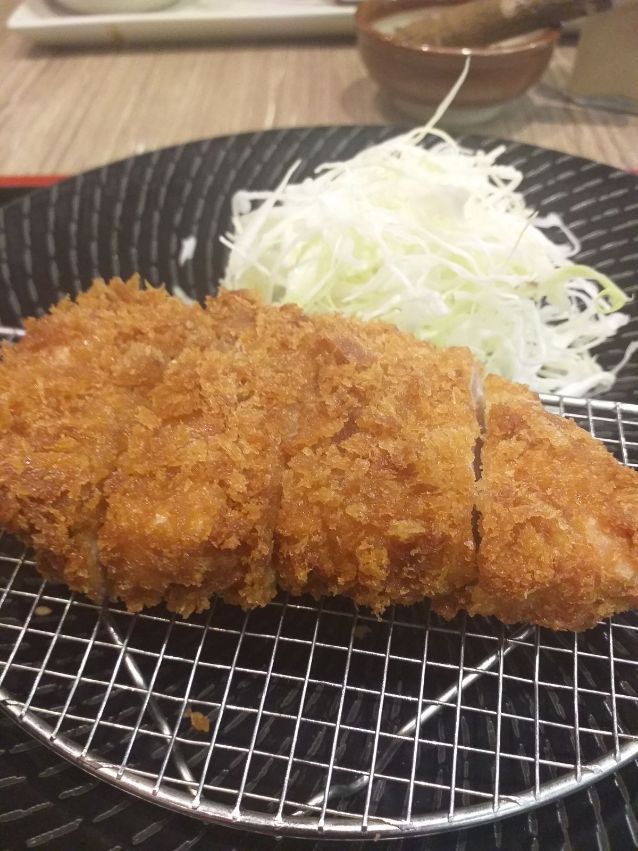 People I want to eat with: Song Joong Ki and Lee Je Hoon! I'd like to introduce them to the food I grew up with (sinigang and adobo) and ask them if the dosirak is legit. Of course, these are separate food dates, LOL.
FOOD YOU WON'T BE ABLE TO RESIST:
Forget Your Usual Go-To Dessert And Give This Key Lime Pie All Of Your Attention
This Is The Box Of Brownies With Gold Leaf You've Been Seeing All Over Instagram
Mango Sago With Boba Pearls? Yes, Please!
***
Cosmopolitan Philippines is now on Quento! Click here to download the app and enjoy more articles and videos from Cosmo and your favorite websites!