Now that a new decade is upon us, you need to toast the year that was. There's no better way to do that than with a meal you won't soon forget. 
Sen-ryo, a respected restaurant in Japan, is now in the Philippines, ready to serve you with what will arguably be the best salmon sashimi you'll ever have. Sobrang sarap! And that's because everything on the menu is flown in from Japan to make sure you're blessed with the ~*freshest*~ ingredients. 
Feast your eyes on this baby: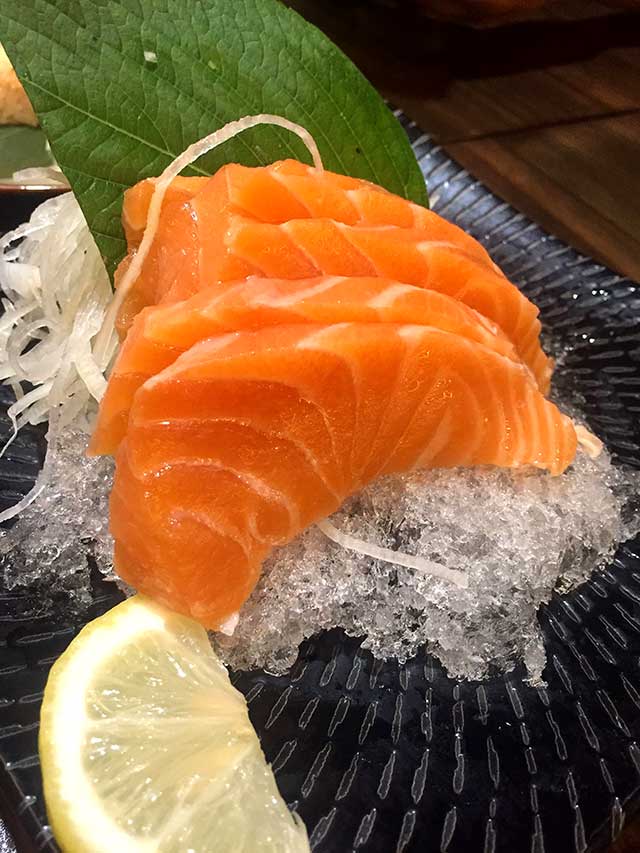 Don't let my subpar photography skills fool you, Sen-ryo's salmon sashimi checks every box on your list: fresh, firm, almost buttery? Let me save you some time: Order two servings at once. 
Continue reading below ↓
Recommended Videos
And because one can never just *stop* at sashimi, here are other must-order dishes from Sen-ryo:
Tempura Udon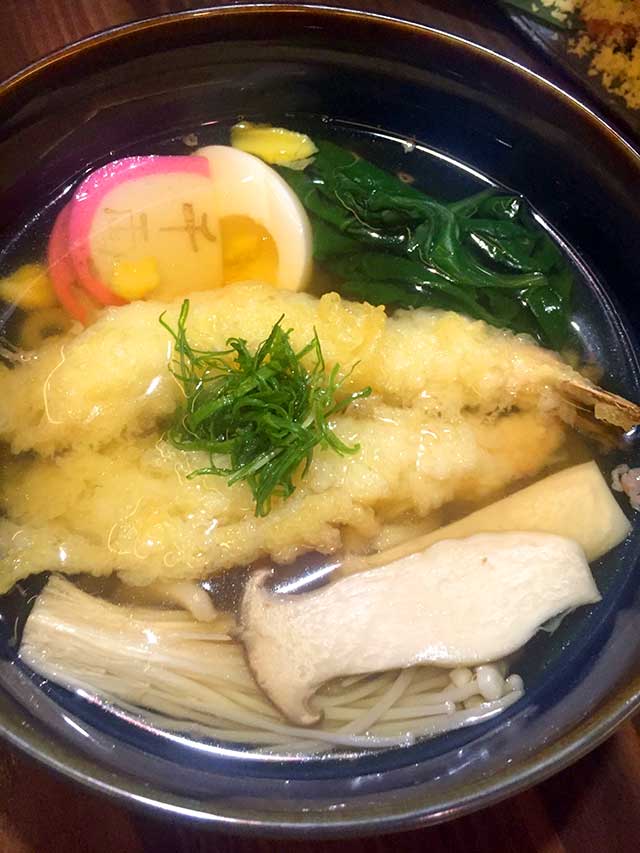 As someone who lives and breathes for ramen, I'll be honest: Udon doesn't do much for me. Most of the ones I've had were...neutral. Not bad, but also not life-changing. This Tempura Udon opened my eyes to what I've been missing out on, though. At P480, this bowl has shrimp tempura, enoki and eryngii mushroom, boiled tamago, and of course, udon noodles. 
Garlic Salmon Roll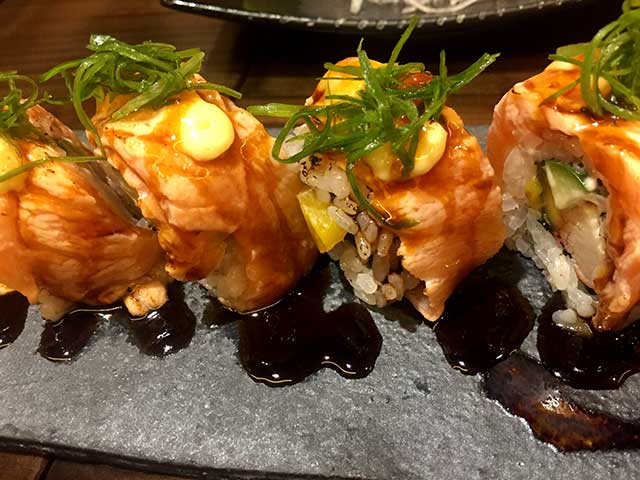 If you haven't noticed yet, we looove salmon. And if garlic is involved, you're guaranteed an excellent experience. 
Scallop Skewers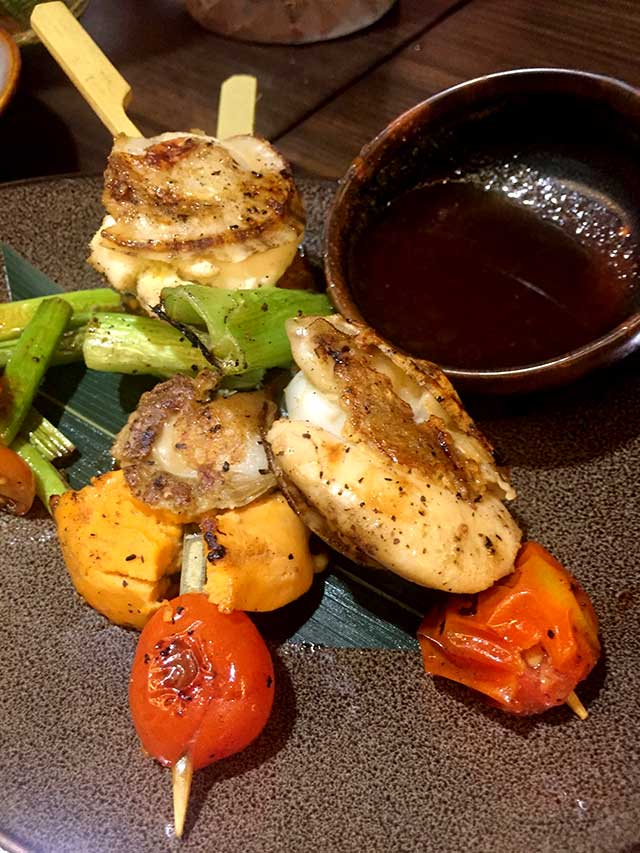 Whenever I think about these scallops, heavy breathing inevitably follows. The truth is, scallops are a rarity for me—I've never seen 'em this big—but these taste as magical as they look. 
Ohagi Mochi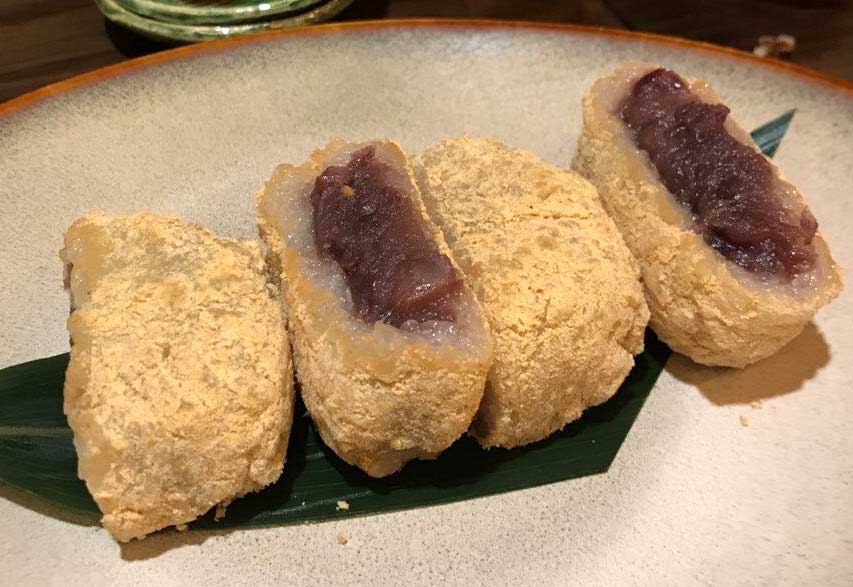 Whatever you do, do not leave without trying the Ohagi Mochi! (This is the only picture I have, and it was taken right before I devoured it without thinking.)
But don't let us hold you back. Drop by Sen-ryo at The Podium Mall to explore everything else they have to offer. 
Follow Ysa on Instagram.