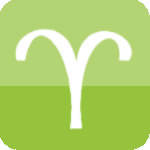 ARIES

Your 2010 Outlook:
Ambitions are hard-pressed with retro Mercury at the start of the year. Yet there's nothing that'll really bust your optimistic Aries-chick outlook. Take advantage of brilliant Uranus' creative vibe around mid-January to give old projects a new spin, or brush up on a few skills. Innovative mental acrobatics add up to better business deals.

Highlight:
An energy boost comes around June when stamina, waxing confidence, and a stroke of Jupiter-sent good luck suddenly put you ahead in career matters.

Avoid It:
Your lavish spending might leave you high and dry under backward-spinning Venus in October. Don't drop your hard-earned cash on a frivolous item you don't need. Save it for something you'll really want later.

Your Key Word:
Prudence.

Grab a copy of the January issue of Cosmopolitan, which has a FREE 2010 Bedside Astrologer Booklet!
[nextpage]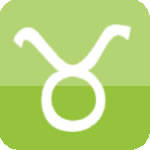 TAURUS

Your 2010 Outlook:
Searching for greener pastures? Intellectual Venus urges you to investigate an educational opportunity in February that could light a fire under your career. An unexpected opportunity for a job move might appear mid-April, thanks to surprise-filled Uranus. But before you decide that this idea won't mesh with your structured style, investigate it.

Highlight:
Smart-as-a-whip Mercury delivers the solution to a persistent problem around March. Initiate a meeting with your boss. The stars say that you're looking like the best choice for a coveted assignment!

Avoid:
Freaking out when a demanding boss pushes your patience to the limit in August. Don't allow your mood to be ruined by people or situations that are bound to improve anyway.

Your Key Word:
Daring.

Grab a copy of the January issue of Cosmopolitan, which has a FREE 2010 Bedside Astrologer Booklet!
[nextpage]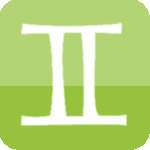 GEMINI

Your 2010 Outlook:
Use Uranus' try-anything attitude to steer you into a new and improved career in 2010. The stars suggest looking for a mentor who can save you trial-and-error time by giving you tips that will help you to cut corners without compromising quality.

Highlight:
Between February and March, work might turn into an unexpected chance for you to further your career when an overseas business guru gives you solid-gold advice.

Avoid:
Taking things at face value when Neptune blunts mental sharpness in May. You might overlook hidden fees attached to a large purchase. Make sure to read the fine print.

Your Key Word:
Decisiveness.

Grab a copy of the January issue of Cosmopolitan, which has a FREE 2010 Bedside Astrologer Booklet!
[nextpage]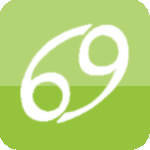 CANCER

Your 2010 Outlook:
This year, your career choices will expand in direct proportion to the energy you exert. In other words, if you want to move up, get moving! In March, an ambitious pal could help you plan your next career move. You don't have to make a choice right away, but listening to her advice could be invaluable.

Highlight:
What if your CIO calls you to his office to ask if you'd like to spend two years working as a senior manager for your offshore operations? Lucky Jupiter brings you much closer to your dream of a foreign work assignment in April.

Avoid It:
Ultra-ambitious Pluto might push your career focus to a maniacal level in September. Don't turn into a crazed workaholic or you'll alienate work pals.

Your Key Word:
Foresight.

Grab a copy of the January issue of Cosmopolitan, which has a FREE 2010 Bedside Astrologer Booklet!
[nextpage]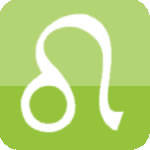 LEO

Your 2010 Outlook:
From business opportunities to property investments and stocks, your financial insight has never been stronger, especially between February and May. Use your savvy smarts to investigate ways to make your money grow. In June, idea-man Mercury has lots of practical tips handy. Adding your refined eye for details to creative schemes spells success for you in July.

Highlight:
August might find you rolling toward a big change, like moving to a corner office (just your kind of dig) or landing an interview for your dream job.

Avoid It:
Even if you can afford it, you needn't go all out, you know. Thrifty Saturn prompts you to ditch an ultra-expensive vacay and opt for an all-inclusive resort to save on dough.

Your Key Word:
Initiative.

Grab a copy of the January issue of Cosmopolitan, which has a FREE 2010 Bedside Astrologer Booklet!
[nextpage]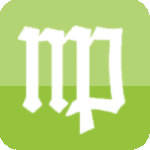 VIRGO

Your 2010 Outlook:
Your intellectual fever goes off to a raging start mid-March. You've got all the facts and almost no patience, and you're giving everyone more than a push and a shove. Cut back if you don't want to hear snippy remarks cutting through your shallow skin. You'll be making long strides in confidence beginning June and developing nerves of steel into August. Step in if the boss asks for a volunteer to tackle a project that's about to go awry.

Highlight:
When corporate head-hunters take to the field in November, updating your resume turns out to be your best idea this year. When that planet of surprises, Uranus, swings out of retro mode in December, you might get that unexpected break to switch to a better job.

Avoid:
Your tendency to nitpick and lay the blame when somebody screws up on the job in March and August.

Your key word:
Timing.

Grab a copy of the January issue of Cosmopolitan, which has a FREE 2010 Bedside Astrologer Booklet!
[nextpage]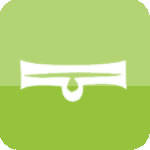 LIBRA

Your 2010 Outlook:
You're worrying about not having enough of the green stuff to go around. In January, tight-fisted Saturn cramps your celeb spending style and advises you to take stock. The key this year is managing your cash wisely. Find ways to cut down bills. Example: Phone friends later than you normally might, to save on long-distance calls.

Highlight:
Big Daddy Jupiter throws unthought-of opportunities your way. Steal the show at an important office meeting midyear and you'll be first in line for a promotion.

Avoid It:
In April, retro Pluto makes you lose sleep over everything that might have gone wrong. That won't solve your problems. Instead, tackle your present priorities and the rest will fall into place.

Your Key Word:
Courage.

Grab a copy of the January issue of Cosmopolitan, which has a FREE 2010 Bedside Astrologer Booklet!
[nextpage]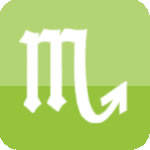 SCORPIO

Your 2010 Outlook:
Whether you're thinking of starting your own business or devising a move up the career ladder, use Mars' tenacity in March to make a serious plan. Saturn activates your inner worrywart. Summon patience and keep a philosophical attitude, as this helps you stay centered in 2010.

Highlight:
When a much sought-after job opens up in March, get your butt in gear. Ambitious Jupiter says your assertiveness can get you farther than you might think.

Avoid It:
If you think you're being passed over for more responsibility, don't get argumentative with your boss. Do ask if there are other ways you can get involved, or find out what skills you need to be considered in the future.

Your Key Word:
Sensitivity.

Grab a copy of the January issue of Cosmopolitan, which has a FREE 2010 Bedside Astrologer Booklet!
[nextpage]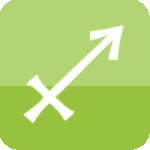 SAGITTARIUS

Your 2010 Outlook:
In June, book that flight and get on the promotional bandwagon. Market your skills. Flame the public's interest. If you do, enterprising Mars says you'll be collecting more loyal followers than you can possibly imagine up till then. Restive Pluto could provoke a scene at work around August. Whether you face a feud between co-workers or a blow-up by the boss, maintain your composure and you'll help find a sensible solution that restores calm.

Highlight:
Sneaky Mercury suggests that you do some digging to find out the truth about a feud between co-workers in June. It might be a backdoor break that pushes your career to the next level.

Avoid:
Plunking down money on a friend's "can't-miss" business idea in April. Under retro Pluto, you could lose all of it.

Your Key Word:
Astuteness.

Grab a copy of the January issue of Cosmopolitan, which has a FREE 2010 Bedside Astrologer Booklet!
[nextpage]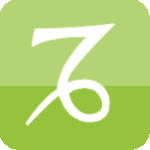 CAPRICORN

Your 2010 Outlook:
Despite burdening responsibilities, 2010 has the potential to bring you the recognition you crave, as long as you work hard and patiently. Your practicality will come in handy if an unexpected project is dropped on your desk around May. Organized Mercury suggests that you assess the hours you'll need to complete it, and then ask your boss to help you prioritize your already full schedule.

Highlight:
Venus infuses you with a charismatic aura in November. Capitalize on this extra jilt of grace to catch the attention of a VIP who can give you crucial assistance in climbing the career ladder.

Avoid It:
You can be too self-critical in January, especially under the kind of pressure to perform that super-serious Saturn induces. Don't beat yourself up when you're frazzled and give yourself a pat on the back instead.

Your Key Word:
Dedication.

Grab a copy of the January issue of Cosmopolitan, which has a FREE 2010 Bedside Astrologer Booklet!
[nextpage]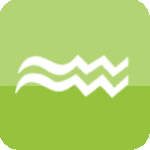 AQUARIUS

Your 2010 Outlook:
Your creative ideas are ready to hit the press as March rolls in. However, with temperamental Mars in your scope, flamboyance and stubbornness take over your naturally cool and cooperative nature. Know when to push and when to pull back. You'll need this skill when tough-guy Pluto rules the negotiating table in August.

Highlight:
Tail-spinning Uranus peaks your inventive flair and ability to seize  opportunities in 2010. Get your communication network up and tune in to the buzz in June. The stars promise support if you subscribe to emotional sincerity with a good cause to match.

Avoid:
Your wild streak. While shock tactics keep co-workers in a thrall, by September you know well enough to stay out of trouble.

Your Key Word:
Innovation.

Grab a copy of the January issue of Cosmopolitan, which has a FREE 2010 Bedside Astrologer Booklet!
[nextpage]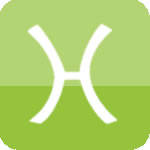 PISCES

Your 2010 Outlook:
You're a quiet girl and it's enough that you do your behind-the-scenes routine with as little attention as possible. But bouncy Jupiter in your sign changes all that. An extra dose of persuasiveness caps your charismatic charm, so getting what you want is easier than you might think. Revel in your turbocharged confidence and take some chances in 2010--pitch that big work idea, ask for a raise.

Highlight:
Delegate minor tasks when busy Mars piles on work in October. This lets you tackle the bigger picture and garner regard from your boss for staying on top of a key project.

Avoid:
Staying in a job that reeks of routine. Your need-to-be-stimulated mind will quickly become bored.

Your key word:
Self-confidence.

Grab a copy of the January issue of Cosmopolitan, which has a FREE 2010 Bedside Astrologer Booklet!

Continue reading below ↓
Recommended Videos